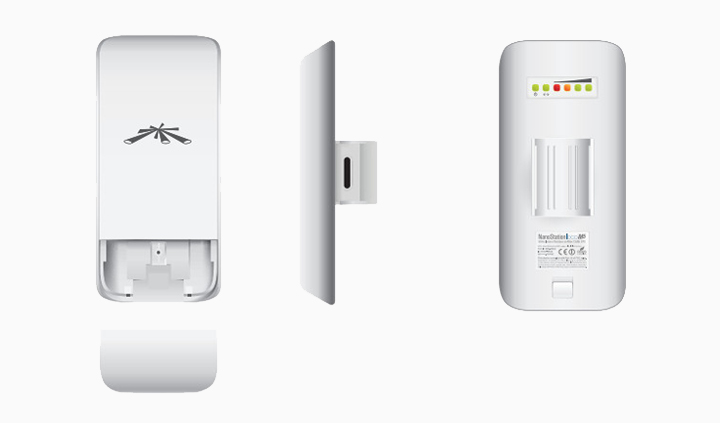 NanoStation locoM
Available in three models: locoM2, locoM5 and locoM9
Low cost. High-performance. Easy deployment. Sleek, small form factor. The UbiQuiTi's NanoStation locoM is ideal for Point-to-MultiPoint (PtMP) applications requiring efficient broadband CPEs (Customer Premises Equipment).
Plug and Play Installation for NanoStation locoM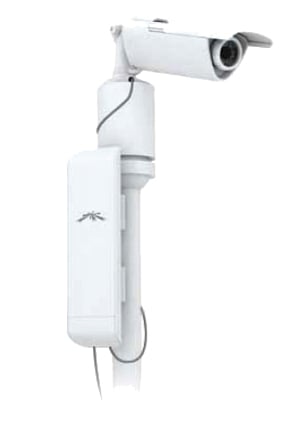 Compact CPE Design
The NanoStation locoM features the CPE design that expanded the global Wireless ISP industry.
Plug and Play Installation
The NanoStation locoM requires no tools for assembly; only a single wrench is required for pole-mounting.
Versatile Application Use
The NanoStation locoM can be deployed for Point-to-Point (PtP) bridging, wireless connectivity to a video surveillance system, or used as an airMAX CPE.
Utilize airMAX Technology
Unlike standard Wi-Fi protocol, Ubiquiti's Time Division Multiple Access (TDMA) airMAX protocol allows each client to send and receive data using pre-designated time slots scheduled by an intelligent AP controller. This "time slot" method eliminates hidden node collisions and maximizes airtime efficiency. It provides many magnitudes of performance improvements in latency, throughput, and scalability compared to all other outdoor systems in its class.
Intelligent QoS - Priority is given to voice/video for seamless streaming.
Scalability- High capacity and scalability.
Long Distance - Capable of high speed, carrier-class links.
Latency - Multiple features dramatically reduce noise.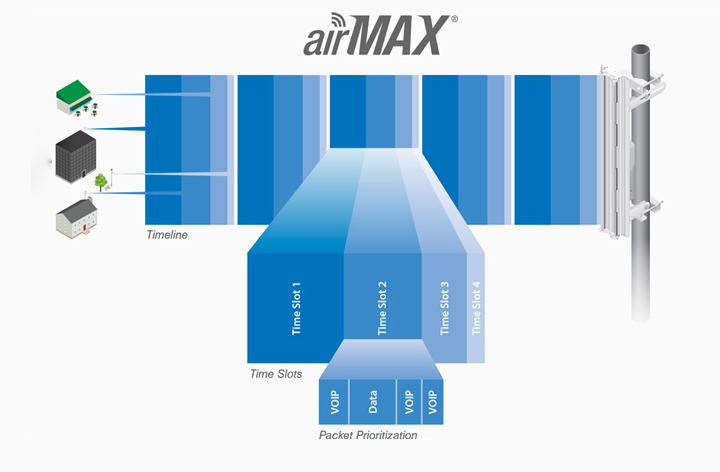 Powerful airOS Features
Ubiquiti's versatile airOS firmware technology enables high-performance, outdoor multi-point networking. airOS provides features such as wireless settings, bridge or routing configuration and system management services.
airControl
airControl is a powerful and intuitive, web-based server network management application, which allows operators to centrally manage entire networks of Ubiquiti devices.
Network Map
Monitor Device Status
Mass Firmware Upgrade
Web UI Access
Manage Groups of Devices
Task Scheduling