Cooler Master Hyper 212 Black Edition
Stay cool in style and silence
The Hyper 212 Black Edition Air CPU Cooler excels in heat dissipation and noise suppression with stacked nickel plated jet black fin array, Direct-Contact heatpipes, and a Silencio FP120 fan with helicopter-inspired blade design. Powerful performance is only part of the story. It looks stunning in any today's tempered glass case with a cool-looking aluminum top cover.
SLEEK FINISH
The top cover is brushed, anodized aluminum that is finished in gunmetal black for a refined look.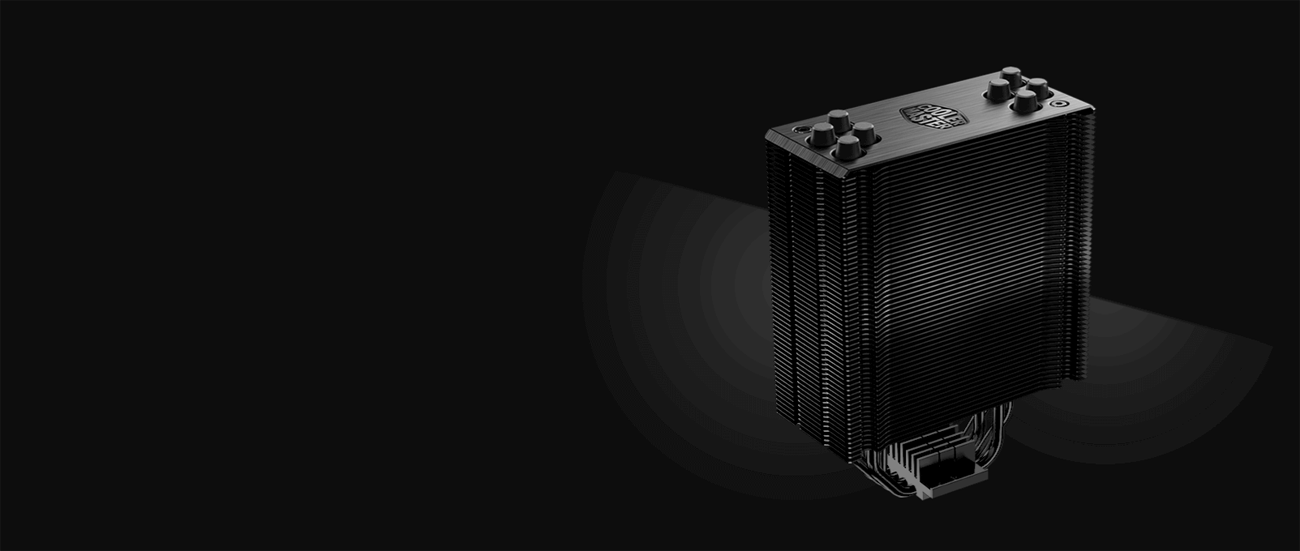 PRECISE AIR FLOW WITH NICKEL BLACK FINS
Stacked fin arrays ensure the least airflow resistance, which allows cooler air to flow into the heatsink. The nickel plated jet black fins also enhance radiation cooling performance.
DIRECT CONTACT TECHNOLOGY
Four heat pipes with exclusive Direct Contact Technology provide effective and excellent heat dissipation.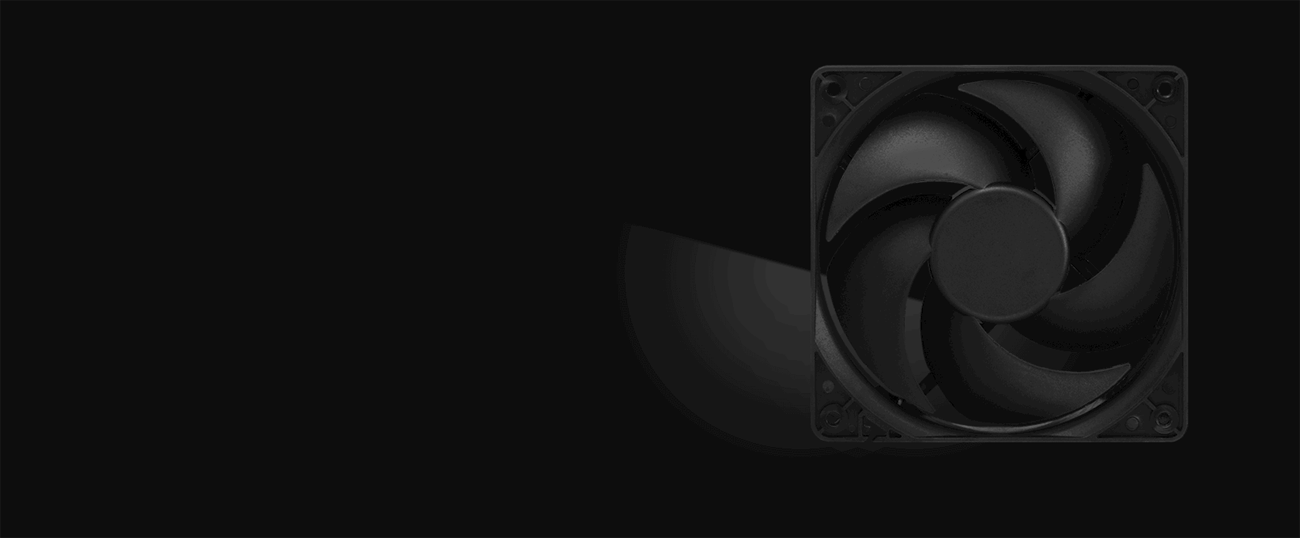 SILENT TECHNOLOGY
The Silencio FP120 features exclusive Silent Driver IC technology which reduces noise and power output. The fan blade design, inspired by helicopters, packs more force into the space in front of the fan.
OPTIONAL PUSH-PULL FAN CONFIGURATION
An additional fan helps to pull heat away faster from the heatsink to avoid dynamic losses and helps to accelerate heat exhaust.
UNIVERSAL MOUNTING KITS DESIGN
The improved universal bracket design ensures easy and worry-free installation on all platforms.