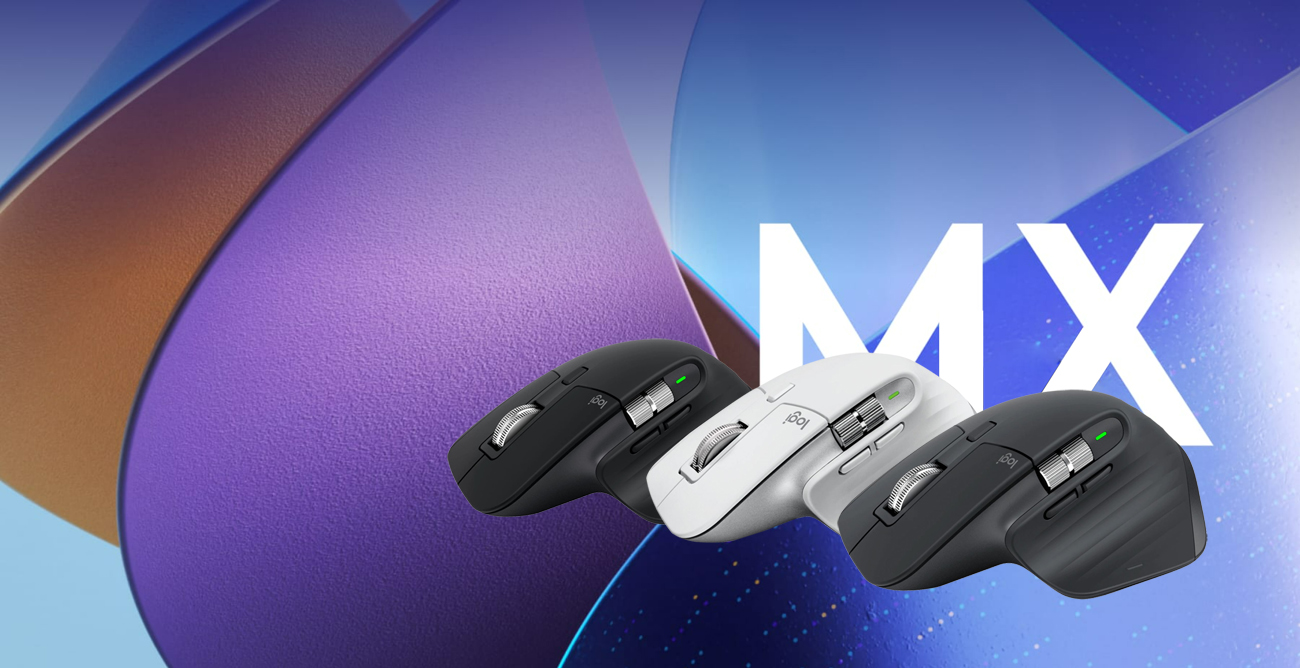 MX MASTER 3S
Master the Flow, Quietly
Click or scroll to enjoy faster speed, better precision, and quiet sound. Quiet sound does not mean compromising on tactility. When it comes two or three computers, just glide to move between them. Hand sculpted to facilitate better grip and better comfort.
FEEL IT — BARELY HEAR IT
Introducing Quiet Clicks — create, make and do with the same click feel, but less noise. Quiet Clicks deliver satisfying, soft tactile feedback with 90% less click noise2.
Add that to a remarkably quiet MagSpeed electromagnetic scroll wheel for a high performance experience with zero distraction.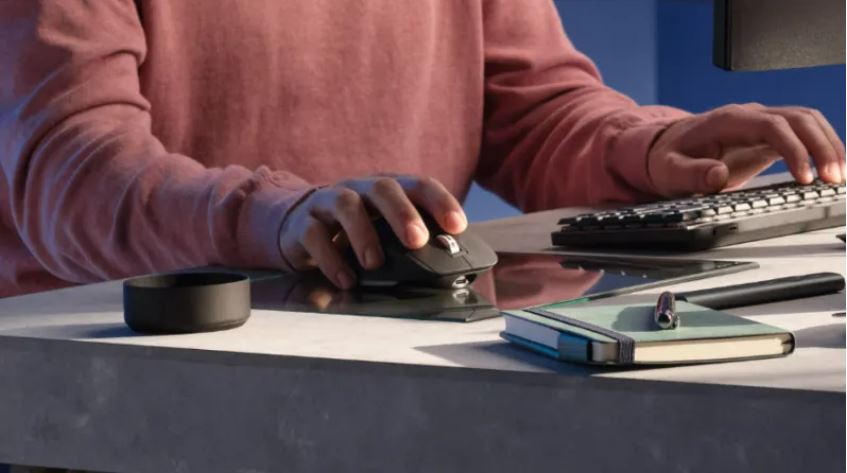 8K DPI ANY-SURFACE TRACKING
MX Master 3S is outfitted with our most accurate sensor ever, with next-gen precision and responsiveness.
The 8,000 DPI optical sensor tracks virtually anywhere — even on glass1. You can adjust your tracking sensitivity in Logi Options+3 and set the right level for your workflow and monitor resolution.
SCROLL 1,000 LINES PER SECOND
MagSpeed Electromagnetic scrolling is precise enough to stop on a pixel and quick enough to scroll 1,000 lines per second. Oh, and it's nearly silent.
The wheel's machined steel gives it a premium tactility and enough weight to offer a dynamic inertia you feel — but don't hear.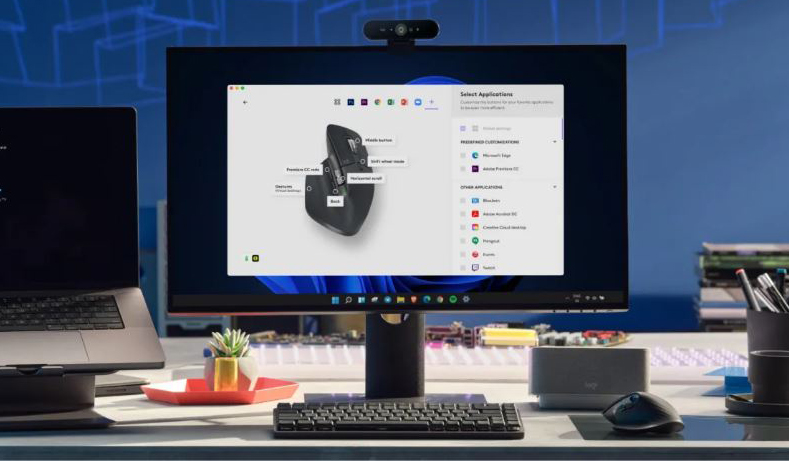 UPGRADE YOUR WORKFLOW
Work between devices and operating systems, customize individual buttons, set app-specific customizations, optimize nearly every action of your workflow, and set tracking speed in Logi Options+3.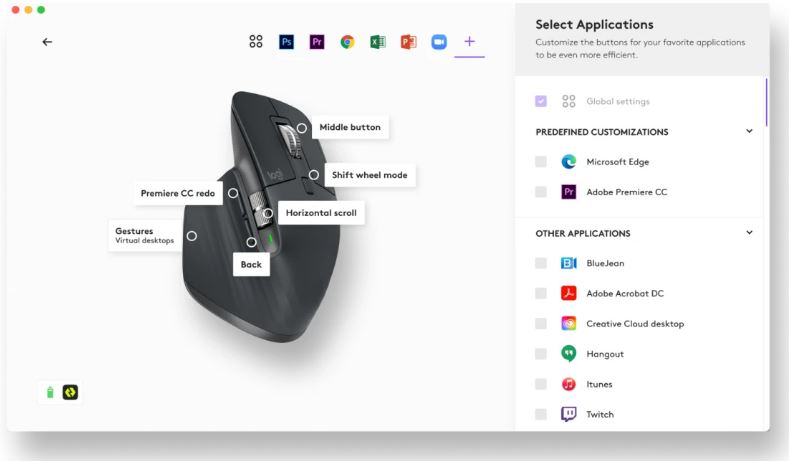 COUNTLESS CUSTOMIZATIONS
MX Master 3S is fully customizable in virtually every app you use.
You'll work faster with predefined customizations optimized for your favorite apps such as Adobe Photoshop, Adobe Premiere Pro, Final Cut Pro, Google Chrome, Safari, Zoom, and Microsoft Teams, Word, Excel, PowerPoint, and Edge.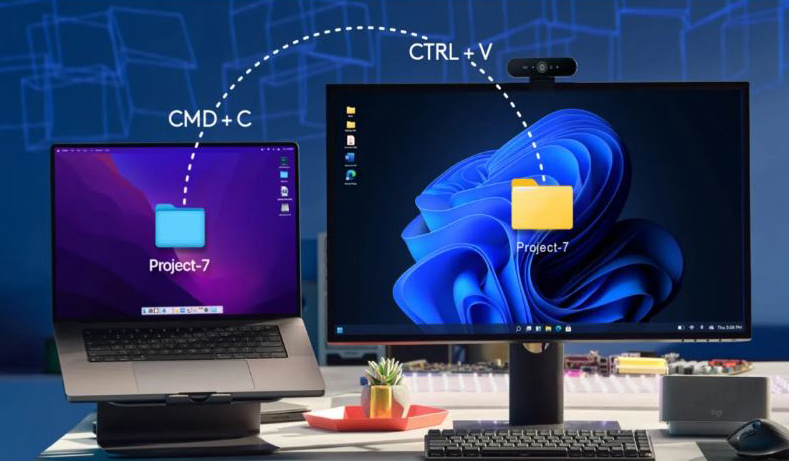 WORK SEAMLESSLY
Logi Options+ lets you flow between computers by simply moving your cursor to the edge of the screen. Your MX keyboard follows your MX Master 3S and lets your workstream flow between Windows and macOS3.
Effortlessly transfer text, images, and files between computers — just copy on one and paste to the other.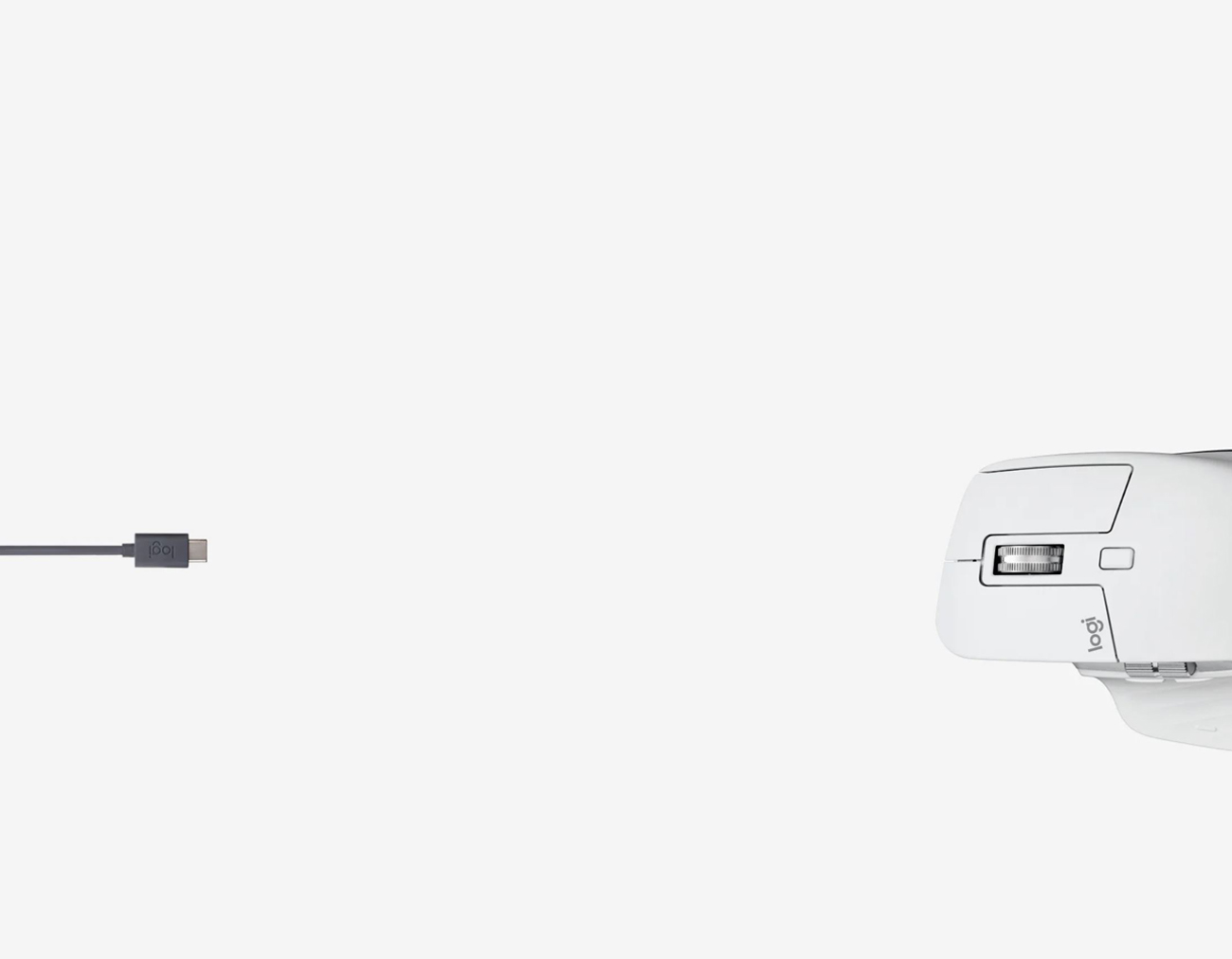 CHARGE QUICKLY, CONNECT INSTANTLY.
MX Master 3S stays powered for up to 70 days on a full charge — and gets three hours of use from a one-minute quick charge6. Use the included USB-C charging cable to top up the power.
MX Master 3S is compatible with all major operating systems7 right out of the box such as Windows, macOS, Chrome OS or Linux. Your mouse instantly pairs with up to three devices via Bluetooth Low Energy or the included Logi Bolt USB Receiver8.
70 DAYS ON FULL CHARGE
UP TO 3 HOURS OF USE FROM 1 MINUTE CHARGE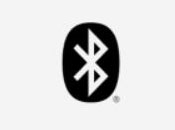 BLUETOOTH LOW ENERGY WIRELESS CONNECTION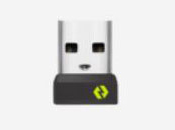 LOGI BOLT USB RECEIVER (INCLUDED)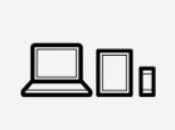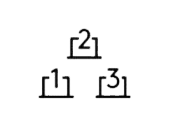 HAND SCULPTED, ALL DAY COMFORT.
Work comfortably with an ergonomic silhouette crafted to support your palm and fingers. Textured surfaces provide a confident grip for total control. The unique tilt angle of MX Master 3S positions your arm in a more natural posture for better comfort.
Optimally placed thumb controls are positioned for quick, intuitive access and fast navigation. The side scroll wheel follows the natural movement of the thumb for fluid and intuitive horizontal navigation.
A CHOICE YOU'LL FEEL GOOD ABOUT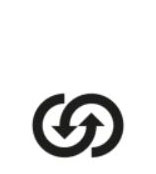 MADE WITH RECYCLED PLASTIC
The plastic parts in MX Master 3S include certified post consumer recycled plastic — 27% for Graphite and 22% for Pale Grey — to give a second life to end-of-life plastic from old consumer electronics and help reduce our carbon footprint9.
RESPONSIBLE PACKAGING
The paper packaging of MX Master 3S comes from FSC-certified forests and other controlled sources. By choosing this product, you are supporting responsible management of the world's forests.
CERTIFIED CARBON NEUTRAL
Rest easy knowing that the carbon footprint of your MX Master 3S has been reduced to zero. That's because beyond designing for sustainability, we also offset our residual impact by supporting forestry, renewables, and climate-impacted communities that reduce carbon.
Note:
1. 4 mm minimum glass thickness.
2. Compared to MX Master 3, MX Master 3S has 90% less Sound Power Level left and right click, measured at 1m.
3. Requires Logi Options+ software, available for Windows and macOS.
4. Compared to regular Logitech mouse without an electromagnetic scroll wheel..
5. Compared to Logitech Master 2S mouse with Logi Options+ installed and Smooth scrolling enabled.
6. Battery life may vary based on user and computing conditions.
7. Device basic functions will be supported without software for operating systems other than Windows and macOS.
8. Not compatible with Logitech Unifying technology.
9. Excludes plastic in printed wiring assembly (PWA), receiver, wire, FFC cable, and packaging.