Oriented to business use, the DELL Latitude E6400 notebook packs performance, features and quality in a durable package to power through any demanding business applications. Digital tasks are effortless with Intel high-frequency dual-core processor and generous amount of memory. The magnesium alloy body is classy and durable, with brushed lid that resists fingertips and scratches. Complete with security and protection critical in business environment, the DELL Latitude E6400 notebook is not only your productive tool but also dependable partner you can count on whether in the office or on the go.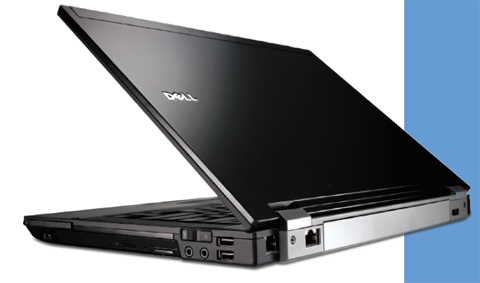 Inspired Design
You'll notice the difference before you even turn it on. The new design of the Latitude E6400 combines stunning style and thoughtful details: robust hinges and latches, a bright screen, and a precision-tuned keyboard which is accurate, comfortable, and comes available with a backlit option. The E6400 laptops also incorporate smaller docks and peripherals which enable a seamless transition from on-the-move to desktop computing.
Total Control of Ownership
The ultimate team player, Latitude E6400 laptops can be managed virtually anywhere in the world without leaving your desk. With image and systems management tools like Dell ImageDirect, Dell Client Manager, and Intel vPro technologies, you can simplify systems management and free IT to focus on more strategic business challenges.