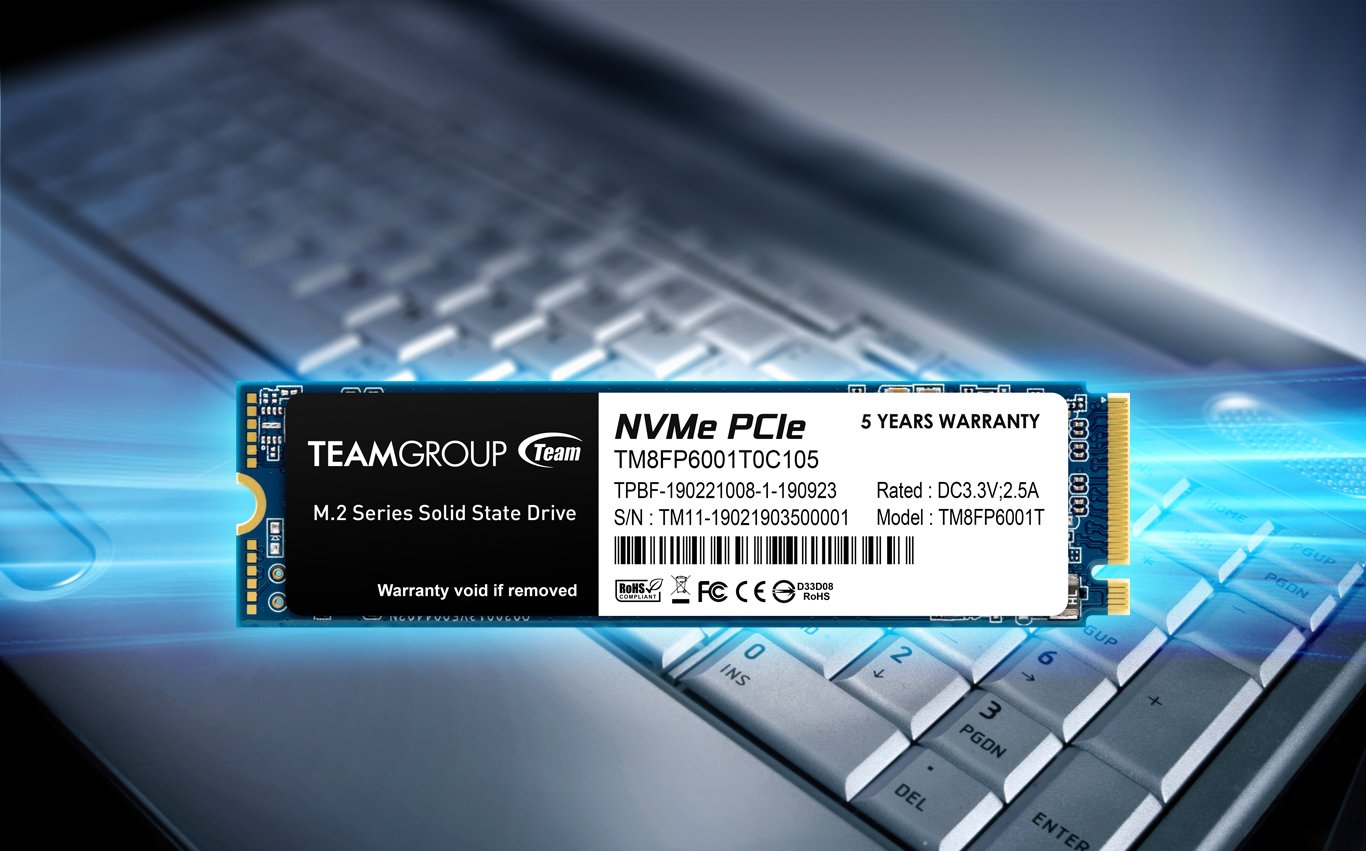 THE BEST BARGAIN FOR UPGRADING
Team Group's MP33 M.2 PCIe SSD uses high-speed PCIe Gen3 x4 interface and complies with the NVMe 1.3 standard. With 3D nand flash memory, it is a great bargain and the performance is excellent. Both laptop and PC users can afford it easily, making it the best choice for upgrading.
HIGHER SPEED & BETTER PERFORMANCE
The maximum read/write speed of MP33 is 1,800/1,500MB/s. It is able to reduce operating delays while gaming and loading software that gives computer workers and gamers the finest and smoothest gaming experience and extremely high-speed performance without any lag even loading heavy-duty video/graphics editing software and games.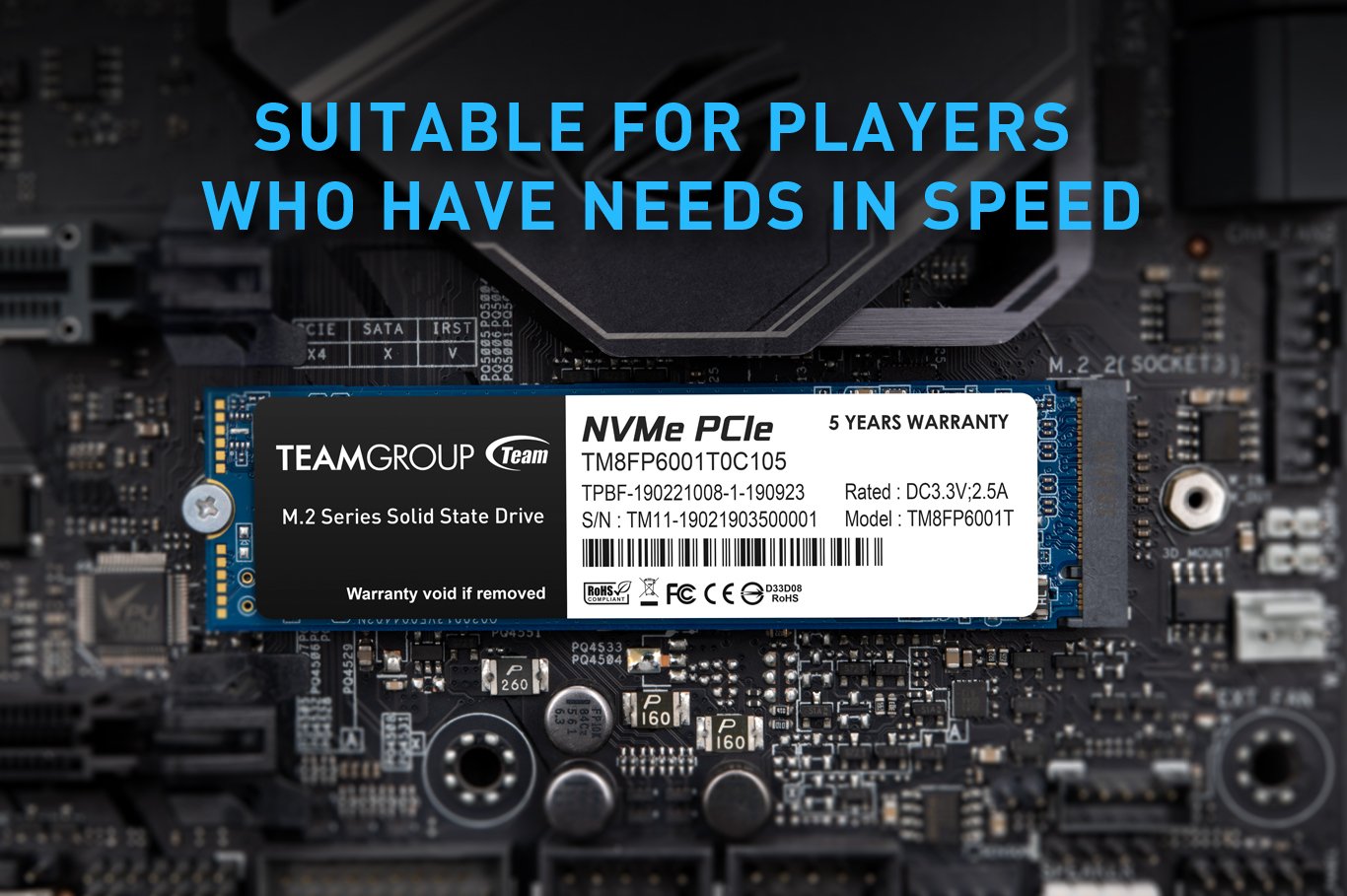 MP33 M.2 PCIe SSD supports S.M.A.R.T function and its built-in smart algorithm management mechanism has functions such as GC (garbage collection) and TRIM command which are able to ensure operation efficiency, enhance the service life of the solid-state drive and bring it to its maximum performance. Meanwhile, the powerful Wear-Leveling technology and ECC (Error Correction Code) function improve the accuracy and reliability of data transfer and prolong the service life of the solid-state drive.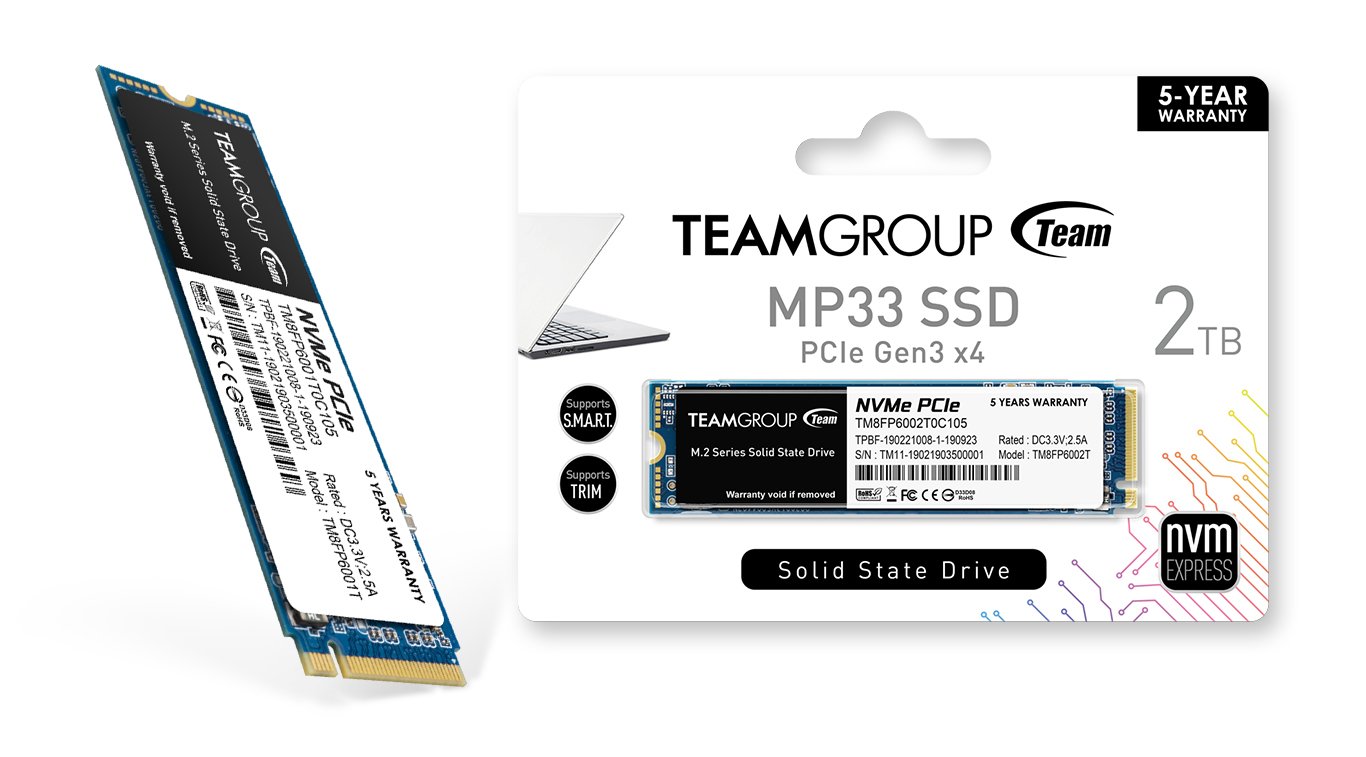 Specifications
Interface
PCIe 3.0x4 with NVMe 1.3
Capacity
128GB / 256GB / 512GB / 1TB[1]
Voltage
DC +3.3V
Operation Temperature
0°C ~ 70°C
Storage Temperature
-40°C ~ 85°C
Terabyte Written
128GB / > 100TB
256GB / >200TB
512GB / >400TB
1TB / >600TB
2TB /> 1,000TB[2]
Performance
Crystal Disk Mark:
128GB Read/Write: up to 1,500/500 MB/s
256GB Read/Write: up to 1,600/1,000 MB/s
512GB Read/Write: up to 1,700/1,400 MB/s
1TB Read/Write: up to 1,800/1,500 MB/s
2TB Read/Write: up to 1,800/1,500 MB/s[3]

IOPS:
128GB Read/Write: 90K/100K IOPS Max
256GB Read/Write: 160K/200K IOPS Max
512GB Read/Write: 220K/200K IOPS Max
1TB Read/Write: 220K/200K IOPS Max
2TB Read/Write: 220K/200K IOPS Max[3]

Weight
6g
Dimensions
80(L) x 22(W) x 3.8(H) mm
Humidity
RH 90% under 40°C [operational]
Vibration
80Hz ~ 2,000Hz/20G
Shock
1,500G/0.5ms
MTBF
1,500,000 hours
Operating System
System Requirements:

Windows 10 / 8.1 / 8 / 7[4]
Linux 2.6.33 or later

Warranty
5-year limited warranty
[1] 1GB=1,000,000,000 Bytes. In OS system, it would be displayed as 1,000.000,000 Bytes/1024/1024/1024= 0.93GB
[2] Definition and conditions of TBW (Terabytes WrittenJare based on JEDEC standard
[3] Transmission speed will vary according to different hardware/software conditions, therefore the data can only use for basic reference.
[4] PCIe SSD works best under WIN8.1 and WIN 10 operating system. Windows Operating Systems earlier than Windows 8.1 does not support NVMe Driver natively. Users will need to install NVMe Driver prior installing the SSD.