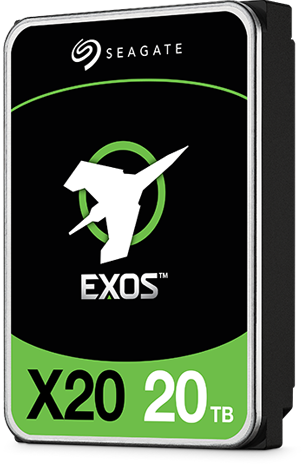 Seagate Exos X20
With capacity up to 20 TB per drive, the Exos X20 enterprise HDDs offers the maximum storage density and highest rack efficiency. It's built on proven technologies like CMR and helium sealing, and offers ultra-fast read/write speed and low power usage. Ideal for data centers and cloud data centers and other applications requiring both powerful performance and proven reliability.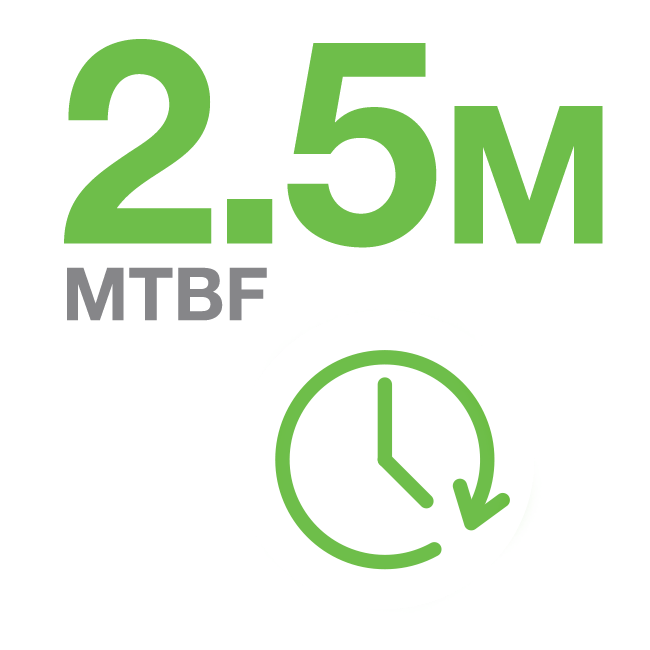 Superior Reliability
Enterprise-class drives with a 550TB/year workload rating and 2.5M-hr MTBF to meet the most demanding storage requirements.
Customizable Power Options
PowerChoice and PowerBalance for optimized power consumption when in use and idle—customizable to fit your needs.
Amazing Performance
Advanced write caching coupled with up to 285 MB/s data transfer rates provides a boost in performance without compromising on capacity.