The beautiful Garbage Bowl will be your favorite cooking buddy! It minimizes your trips to the trash while you're chopping, slicing, dicing, and cooking. The rubberized non-slip base anchors firmly on the countertop, while the dishwasher-safe (top rack only) design makes cleanup a snap. Its colorful speckled pattern is sure to add fun and flair to your cooking experience. Multiple colors are available.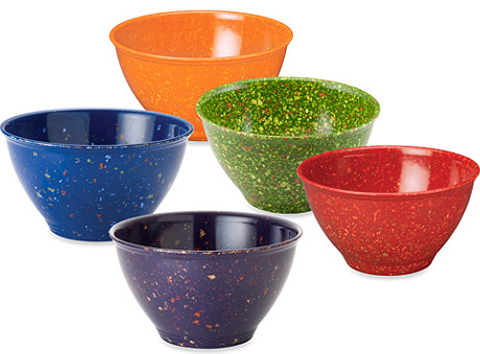 Large capacity
With its large 4-quart capacity, the Garbage Bowl allows you to put all of your unwanted scraps in one place until you're ready to throw them away.

Non-slip base
The rubberized base keeps the bowl from slipping, so it will stay right where you need it.