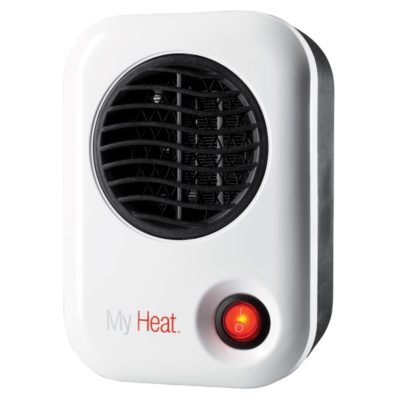 LASKO MyHeat Personal Ceramic Heater
Get concentrated personal heat with the compact LASKO MyHeat Personal Ceramic Heater. Ceramic heat adds quick warmth of 200 watts with fan-powered delivery, keeping you cozy during the chilly months. With advanced safety features, it gives you peace of mind all the time.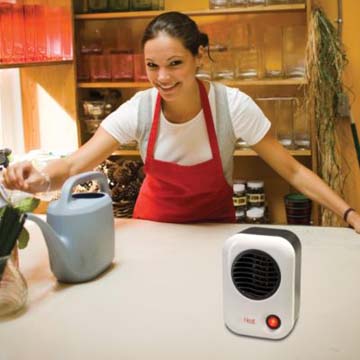 Heat Where you Need It
The ultimate in portable comfort and ease of use. Tote this heater with you around your home or home office to maximize your comfort. Just plug directly into an outlet and get cozy.
MyHeat Personal Heater
Easy on/off control, compact size, and 200 watt of quick warmth through fan-powred delivery make this heater perfect for chilly home offices and personal work spaces.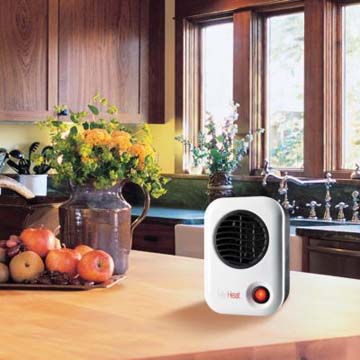 Small & Compact
The MyHeat is a small compact space heater measuring only 6.1" tall, 3.8" wide, and 4.3" deep. This makes the MyHeat ideal for your desk, coffee table, or kitchen counter.
Safety First
Packed with safety features this heater safely brings warmth to your home. Automatic overheat protection insures the heater will automatically turn off if left on for too long. While the exterior of the heater stays cool to the touch.