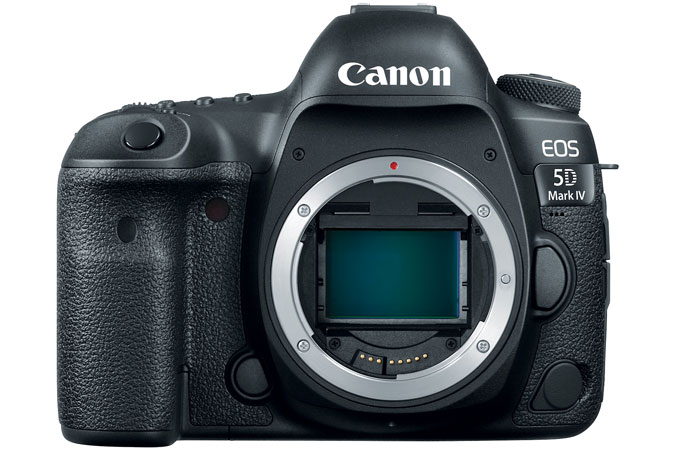 See Legendary
Cannon EOS 5D Mark IV camera pushes imaging excellence up a notch. The all-new 30.4 Megapixel full-frame sensor allows you to take stunning images and record highly-detailed 4K video with ease. A refined 61-point AF system combines with Canon's revolutionary Dual Pixel CMOS AF for quick, smooth AF for both video and Live View shooting. And DIGIC 6+ Image Processor provides the capability of continuous shooting at up to 7.0 fps1. Built-in Wi-Fi2, GPS and touch-panel LCD make this camera a wonderful companion for you to capture and share you inspiration.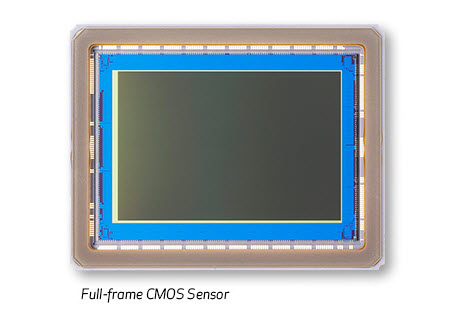 30.4 MP Full-Frame Sensor
The EOS 5D Mark IV camera has a full-frame, high-speed CMOS sensor that delivers beautiful images of weddings, wildlife, sports and more. Measuring approximately 36.0mm x 24.0mm, the same size and ratio as a 35mm film frame, it records approximately 30.1 Megapixels at normal ISOs of up to 32000. It also captures tremendous still and 4K video clips suitable for significant post-processing, retouching and cropping. This brilliant sensor adds Dual Pixel CMOS AF capabilities as well, enabling the EOS 5D Mark IV to focus quickly and accurately during live-view shooting, capturing the action as it unfolds. At light levels as low as EV -4, Dual Pixel CMOS AF enables continuous automatic AF and AF tracking at the pixel level in more places and more lighting situations, enhancing overall camera operation for sharp still images and smooth, precise focus transitions in videos.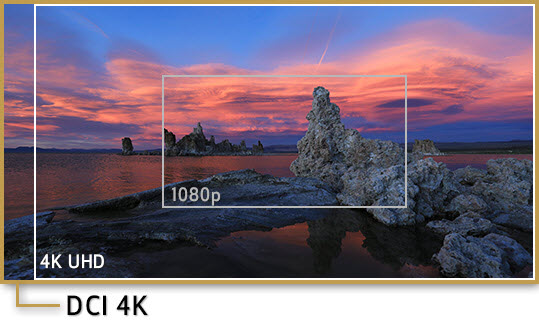 4K Video
Capable of recording Digital Cinema (DCI) standard 4K (Motion JPEG) videos of 4096 x 2160 pixels at up to 30 fps, the EOS 5D Mark IV is an extraordinary camera for movies, news, weddings and more. It's also able to shoot Full HD video at up to 60 fps and HD video at up to 120 fps, and supports both MOV and MP4 formats for HD and Full HD right out of the camera for easy distribution or for use in editing software.
Dual Pixel AF with Touch Panel Operation
Featuring Dual Pixel CMOS AF and Touch AF, the EOS 5D Mark IV camera delivers quick, smooth AF throughout 80% of the picture area for excellent subject tracking while shooting video. Used in conjunction with the camera's touch screen, it's easy to select the location and size of the AF frame, which can be especially useful when the subject is off center or for dramatic focus shifts.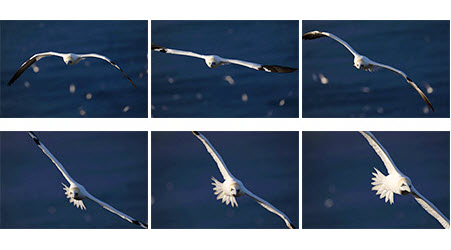 Up to 7.0 fps Continuous Shooting
The EOS 5D Mark IV camera is designed to capture the action. Its remarkable shutter, advanced AF, exposure and image processing systems help ensure virtually instantaneous response and performance at up to 7.0 fps1, even at full resolution. A cam-operated Mirror Vibration Control System with a high-torque motor helps suppress mirror impact for stable, high-speed shooting, while the AF and AE systems help ensure accurate exposure and focus tracking, even at high speed. Whether immortalizing a bird in flight or a father's first dance with the bride, the EOS 5D Mark IV camera delivers a combination of performance and image quality that's ideally suited to the needs of advanced photographers.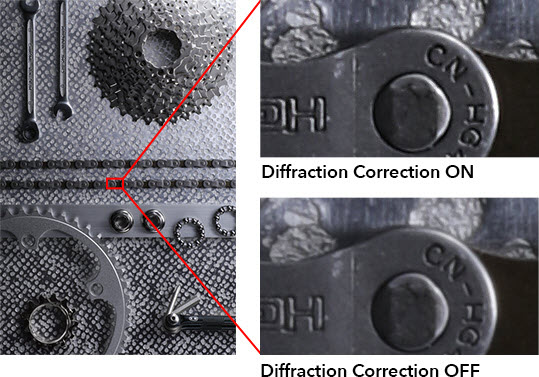 In-camera Digital Lens Optimizer and Diffraction Correction
The EOS 5D Mark IV camera is equipped with a number of in-camera optical correction functions, previously available only using Digital Photo Professional software, for more clarity, less distortion and less light fallout in the corners of the frame. It comes preloaded with aberration data particular to specific lenses, helping the EOS 5D Mark IV camera to correct images in-camera with virtually no delay. Able to correct for peripheral brightness and chromatic aberration, the EOS 5D Mark IV also features distortion correction to help remedy barrel and pincushion distortions and diffraction correction to correct the blurring effects from diffraction that can be created when capturing an image at a small aperture. Effectively compensating for optical quirks from the lens, the EOS 5D Mark IV produces clean files that are ready for print or display, quickly and easily.
150,000 pixel RBG+IR metering sensor
To determine and maintain proper exposure, especially in varying light sources with moving subjects, the EOS 5D Mark IV camera's iSA (Intelligent Scene Analysis) system has a dedicated RGB+IR light sensor with approximately 150,000-pixel resolution. It provides the camera with quick and comprehensive image analysis. The EOS 5D Mark IV also incorporates Canon's Intelligent Tracking and Recognition system (iTR AF) that detects and tracks subjects, automatically switching the AF point to maintain subject tracking.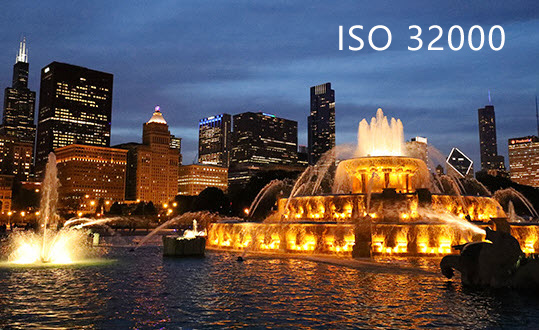 ISO 100-32000 (expandable to 50-102400)
Featuring an ISO range of 100-32000 (expandable to 50-102400), the EOS 5D Mark IV camera thrives at low-light photography. Whether shooting at night, in inclement weather or even in dimly lit auditoriums, the EOS 5D Mark IV camera's sensor has an improved S/N ratio plus an improved noise-processing algorithm to deliver high-level light sensitivity, without compromising image quality. In low light, or when simply suppressing camera shake blur, the EOS 5D Mark IV camera's extended ISO range helps it to excel in a wide range of lighting situations.
61 Point AF
The EOS 5D Mark IV has a new AF sensor, with 61 AF points covering a broader vertical area of the image than its predecessor. This AF system delivers excellent accuracy and performance, with up to 41 cross-type AF points available, and extra-high-precision AF at up to 25 points on the AF array (when wide-aperture lenses are used). Low-light sensitivity of this AF sensor is also improved, with the center point delivering AF at levels down to EV -3. AF with tele extenders at f/8 maximum effective apertures is also greatly improved - AF is possible at up to all 61 AF points, when specific Canon telephoto lenses are combined with Canon's Version III EF tele extenders.
Built-in Wi-Fi Technology
Thanks to its built-in Wi-Fi connectivity2, the EOS 5D Mark IV can be easily set up to operate remotely, with control of select camera settings from compatible mobile devices. Image review and transfer are fast and convenient, without even having to take the camera out of its bag.
Built-in NFC Technology
Built-in NFC (Near Field Communication) technology helps provide the EOS 5D Mark IV camera with a virtually seamless connection to compatible Android devices3. Simply tap to connect and transfer images and videos. It's also compatible with the Canon Connect Station CS100 device, which makes it simple for photographers and moviemakers to view and organize all their photos and videos from one connected device.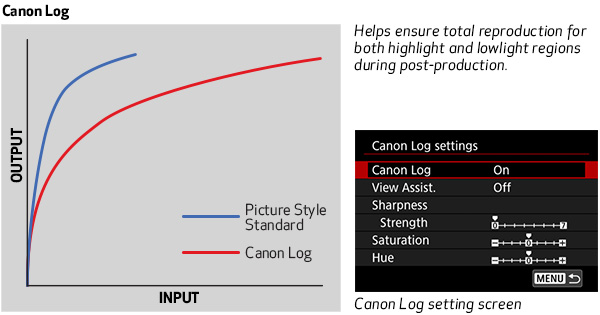 Optional Canon Log Feature Upgrade
The EOS 5D Mark IV camera can be a more sophisticated moviemaking tool by adding Canon Log through an optional feature upgrade. Once the camera is upgraded, you can use the Canon Log mode to record 4K and Full HD video files that feature an increased dynamic range of up to approx. 800% or 12 stops (at ISO 400 or above), ideal for extensive post-production processing. For professional users and anyone who wants to get the most out of the EOS 5D Mark IV's brilliant CMOS sensor, Canon Log can be an indispensable function.
Current EOS 5D Mark IV camera owners will be able to receive the Canon Log upgrade for a fee by sending the camera to a Canon Factory Service Center.
Notes:
1. Continuous shooting speed may vary depending on the shutter speed, the aperture, the lens being used, the battery charge and various camera settings.
2. Compatible with iOS® versions 8.0/8.1/8.2/8.3/8.4/9.0/9.1/9.2/9.3, Android™ smartphone and tablet versions 4.1/4.2/4.3/4.4/5.0/5.1/6.0. Data charges may apply with the download of the free Canon Camera Connect app. This app helps enable you to upload images to social media services. Please note that image files may contain personally identifiable information that may implicate privacy laws. Canon disclaims and has no responsibility for your use of such images. Canon does not obtain, collect or use such images or any information included in such images through this app. Certain images and effects simulated.
3. Compatible with Android smartphone and tablet versions 4.0/4.1/4.2/4.3/4.4/5.0/5.1/6.0/7.0/7.1.