Avanti WC1500DSS 30-Bottle Wine Chiller
The Avanti WCR506SS Wine Chiller offers a great way to keep your wine properly stored. It offers five vinyl-coated slide-out shelves and one short shelf to hold up to 30 bottles of wine, and keeps them at their optimum temperature range. An array of clever designs – including the easy-to-access control panel with digital display, LED interior display light, double panel tempered reversible glass door with handle and security lock, giving you the ultimate convenience.
Additionally, this stylish wine chiller enables flexible placement. It is suitable for both freestanding and built-in applications.
KEY FEATURES
Large Capacity. Easy Access.
Featuring five vinyl-coated slide-out shelves with wooden fronts, and one short shelf, the 15" wide Wine Chiller provides plenty of space to store up to 30 bottles of wine, and allows you to easily access your stock before the next uncorking.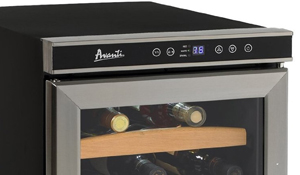 Keep Your Wine Tasty
The Avanti WC1500DSS keeps your wines stored at proper serving temperatures. This protects the taste of the wine, so you can enjoy your wine's true aroma every time.
The convenient control panel enables easy, precise temperature regulation. The one-touch digital controls let you effortlessly set the cooler's temperature for red, white, or sparkling wine storage, with just a simple touch. The digital display clearly shows the interior temperature in your choice of degree Celsius or Fahrenheit.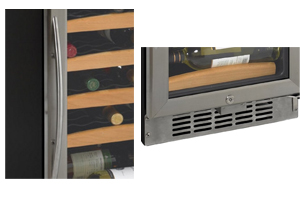 Double Pane Tempered Reversible Glass Door
The double-paned glass door lets you view your collection without opening the cooler, while its reversible design allows you to open it from either side. It features a stainless steel frame and handle to supply your space with a sophisticated ambience. Plus, the security lock prevents unauthorized access.
Interior Display Lights
The cool LED interior display light with ON/OFF switch lets you illuminate the unit when desired, adding visibility and enhancing the ambience. The high-quality light has a long lifecycle.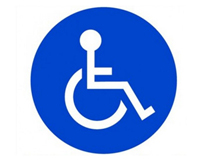 ADA Compliant
The Avanti WCR506SS Wine Cooler is compliant with ADA standards for persons with disabilities.