CALISTO 5300
PERSONAL BLUETOOTH® SPEAKERPHONE
Enjoy rich, clear sound with 360° audio
Connect easily with Bluetooth ® and USB options
Use simple, intuitive one-touch controls
Keep communication smooth with custom settings
BETTER SOUND WHEREVER YOU WORK
Professional audio quality goes wireless with Poly Calisto 5300. This personal, portable Bluetooth ® speakerphone lets you sound your best wherever you're working—at home, remote or in the office. Beyond calls, everything you listen to sounds amazing, too—think video, podcasts and music.
Conference anywhere
Now you can work from home or a remote office and still get professional, conference-call audio. Its 360° microphone helps you hear clearly and makes sure others hear you on the other end of the call.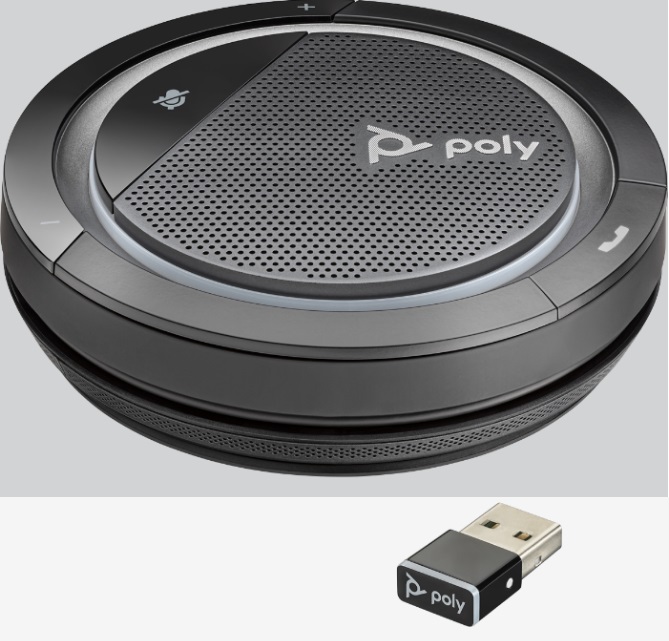 No cords
Today, calls take place on many devices—PCs, tablets and mobile phones. With Bluetooth connectivity, the Calisto 5300 personal speakerphone enables you to connect to any device quickly and reliably.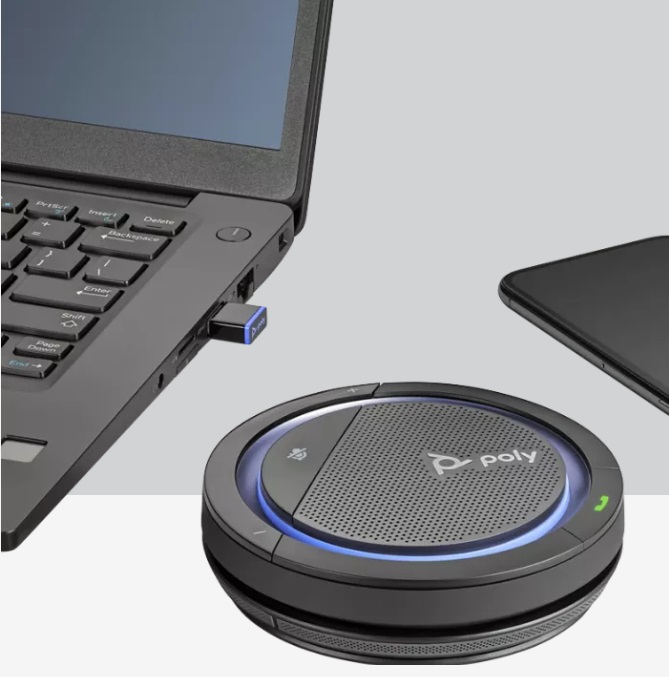 Elevate Every Call
The audio on your phone and computer has its limits. Calisto 5300 delivers higher-quality audio and higher-caliber calls. Experience richer, clearer voices. Easy-to-use, intuitive controls. And visual indicators and voice alerts that keep you informed of your call status.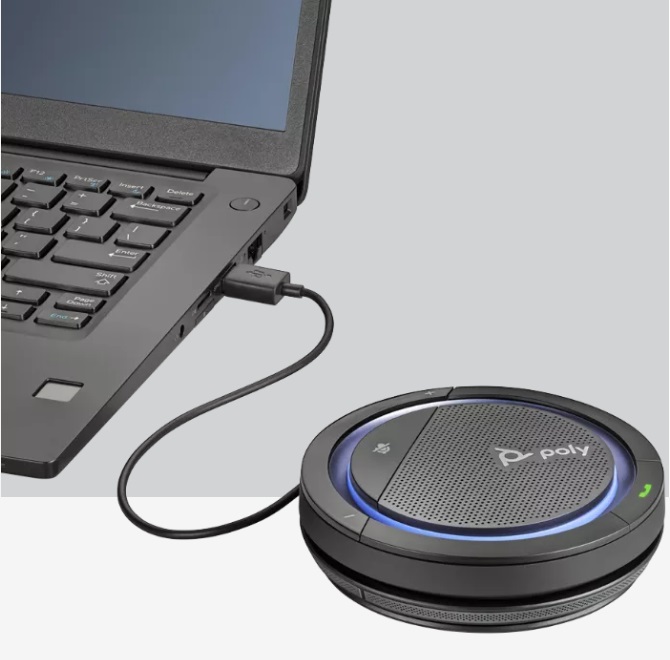 Custom experience
Choose the settings to customize your headset with Plantronics Hub for desktop. Select language preference, feature settings and keep your device up-to-date with the latest firmware. For the IT team, Plantronics Manager Pro provides remote management, headset inventory and usage monitoring.
BUILT FOR COMPATIBILITY
All Poly USB headsets and personal speakerphones are compatible with the most popular voice platforms – we just work. Poly solutions provide excellent audio quality for both you and those on the other end of the call – no matter your platform of choice.

Poly is certified (when offered) with all major communication platforms.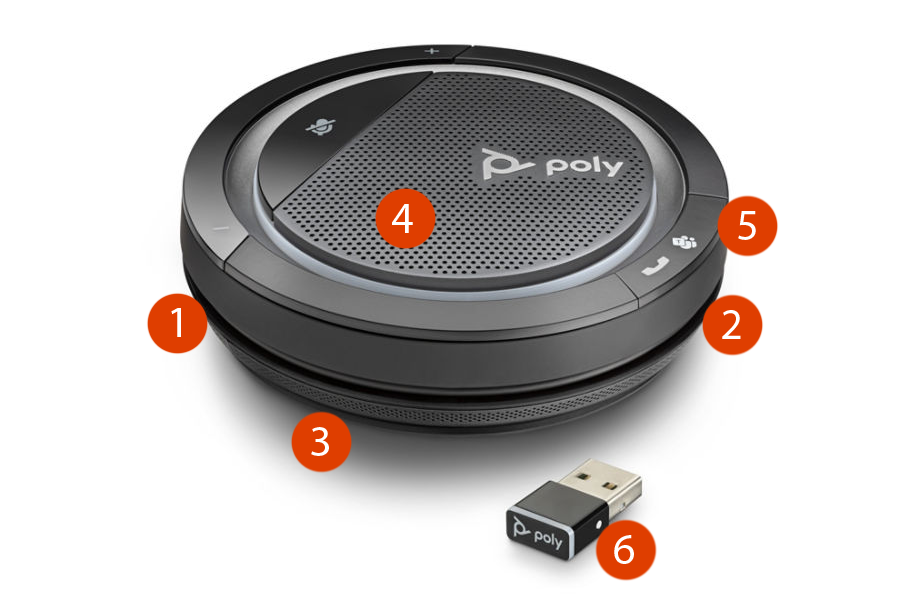 1. PORTABLE AND PERSONAL
Convenient carry case and integrated cable management.
2. INTUITIVE CONTROLS
Manage calls with answer/end, mute and volume.
3. USB AND BLUETOOTH CONNECTIVITY
Connect to PC with USB and smartphone or tablet with Bluetooth.
4. RICH, CLEAR SOUND
360-degree microphone for conference-quality audio.
5. MICROSOFT TEAMS BUTTON
Dedicated Microsoft Teams button on Calisto 5300, Microsoft and Calisto 5300 Microsoft, BT600 versions.
6. BLUETOOTH ADAPTER OPTION
BT600 adapter included with Calisto 5300, Microsoft and Calisto 5300 Microsoft, BT600 versions.