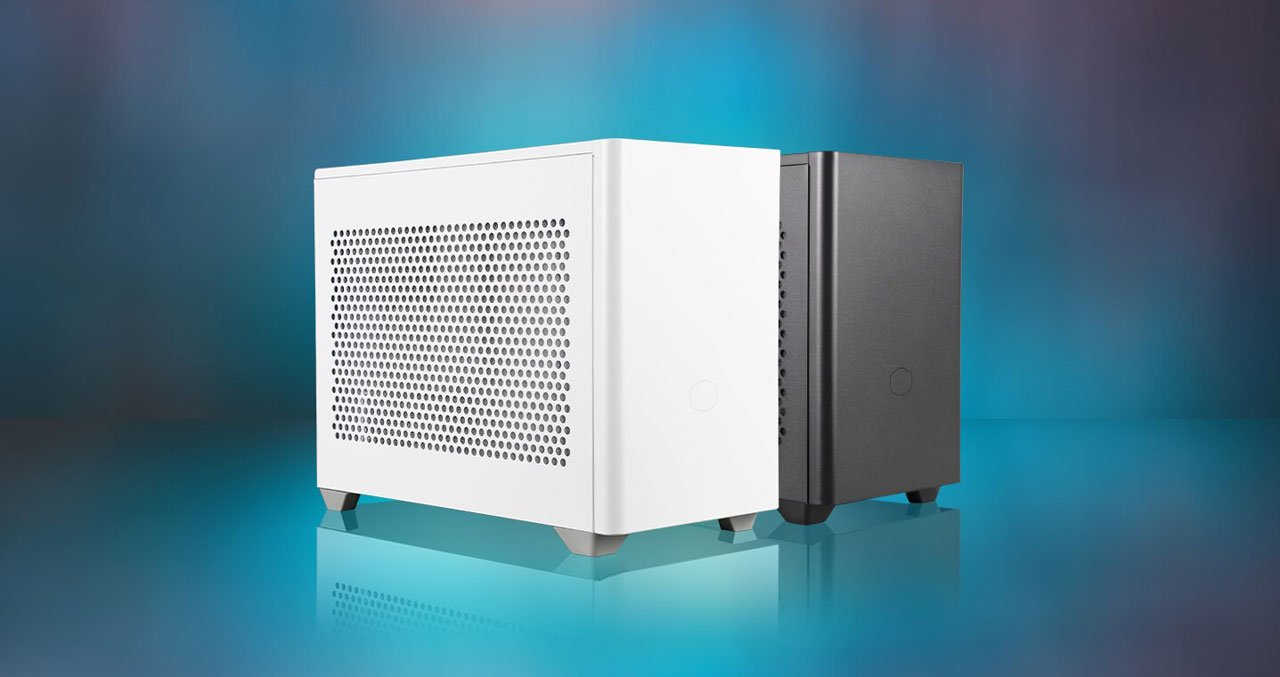 MasterBox NR200 mini case, from Cooler Master
Small Size, Big Features
This 18-liter case packs all of the features found in a core performance ATX chassis in a space less than half the volume. Take full advantage of your high-end processor and triple-slot graphics card thanks to open ventilation, multiple fan mounts, and generous clearance for water cooling. Easy-to-remove panels allow 360-degree access to the internals of your system for easy build and maintenance.
Unrestricted Cooling Potential
Triple-slot GPU support
Easy, Tool-free access
360 Degree Accessibility
Multiple motherboard support options
Out-of-the-box Custom Cooling Support
High quality materials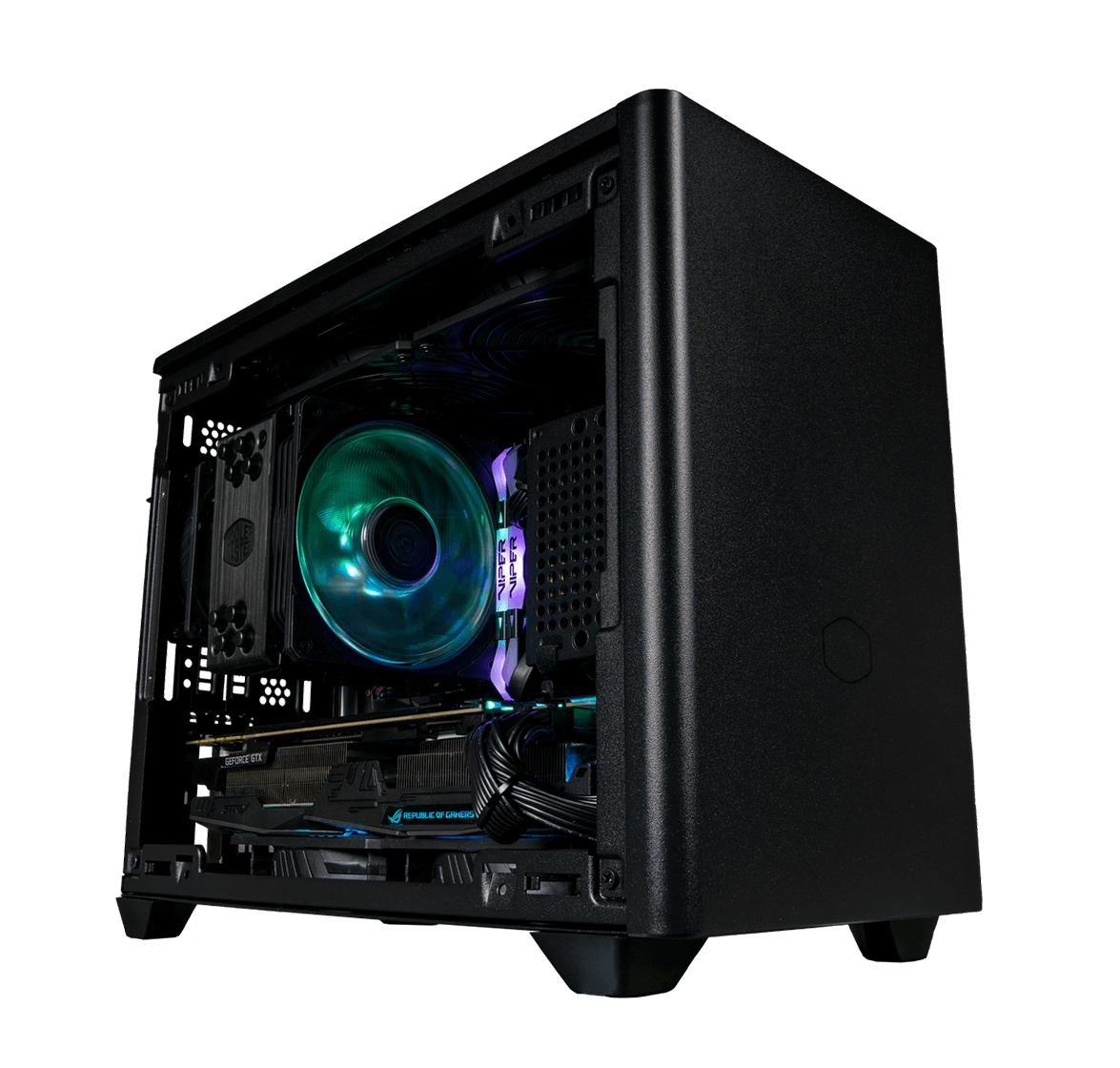 Unrestricted Cooling Potential
The NR200 can house up to 7 fans in total for every cooling configuration imaginable. Five panels are flanked with ventilation for unrestricted airflow. One 92mm and one 120mm Sickleflow fan are included. The compact structure can efficiently house CPU coolers up to 155mm in height and radiators up to 280mm in length, so even the hottest running hardware can't be held back.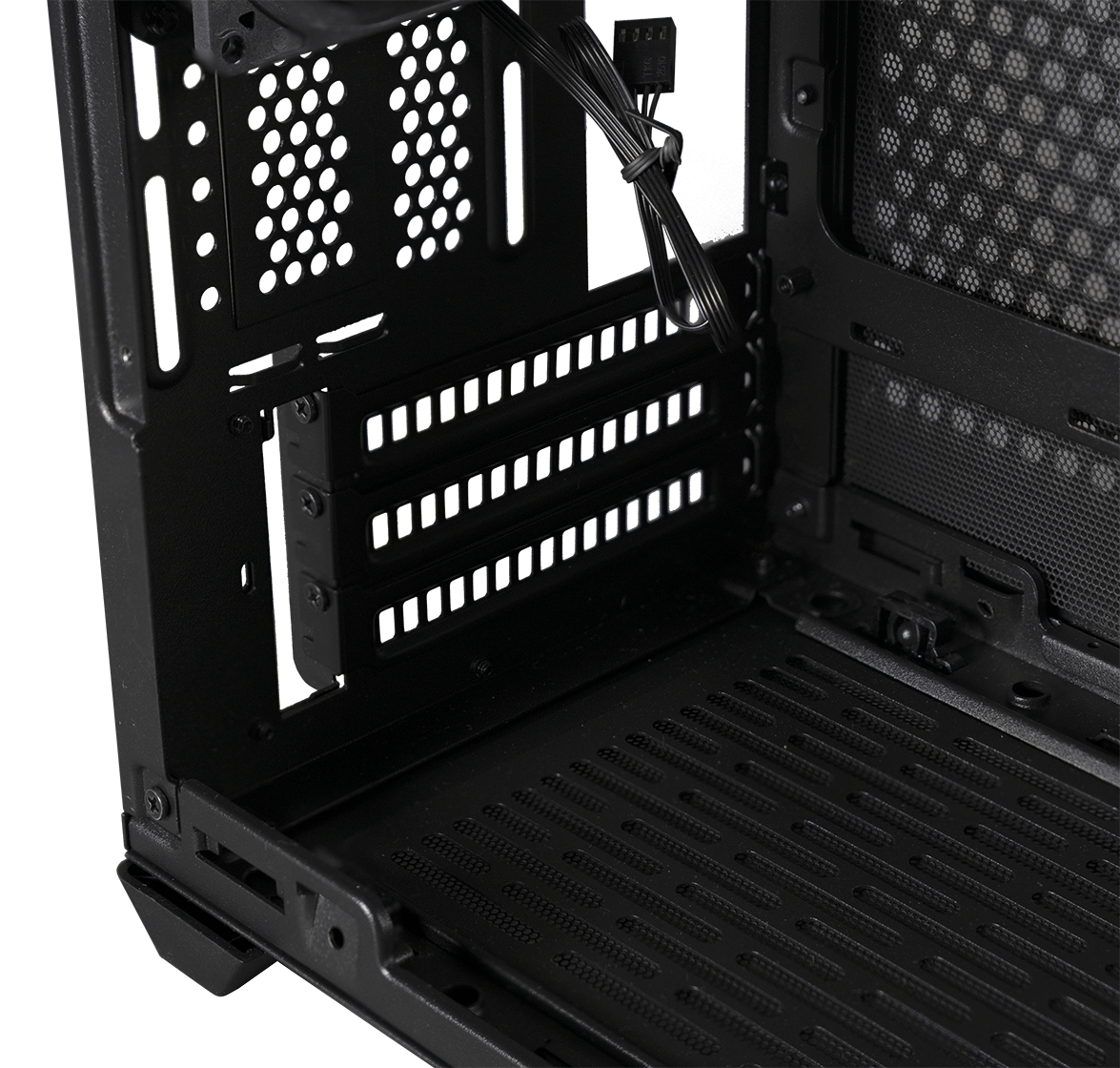 Triple-slot GPU support
Triple slot GPUs are supported with a maximum length of 330mm and maximum width of 156mm allowing the fitment of high-end graphics cards. The rear ventilation contains PCI slots to allow for vertical GPU mounting to better showcase the graphics card (PCI riser cable sold separately)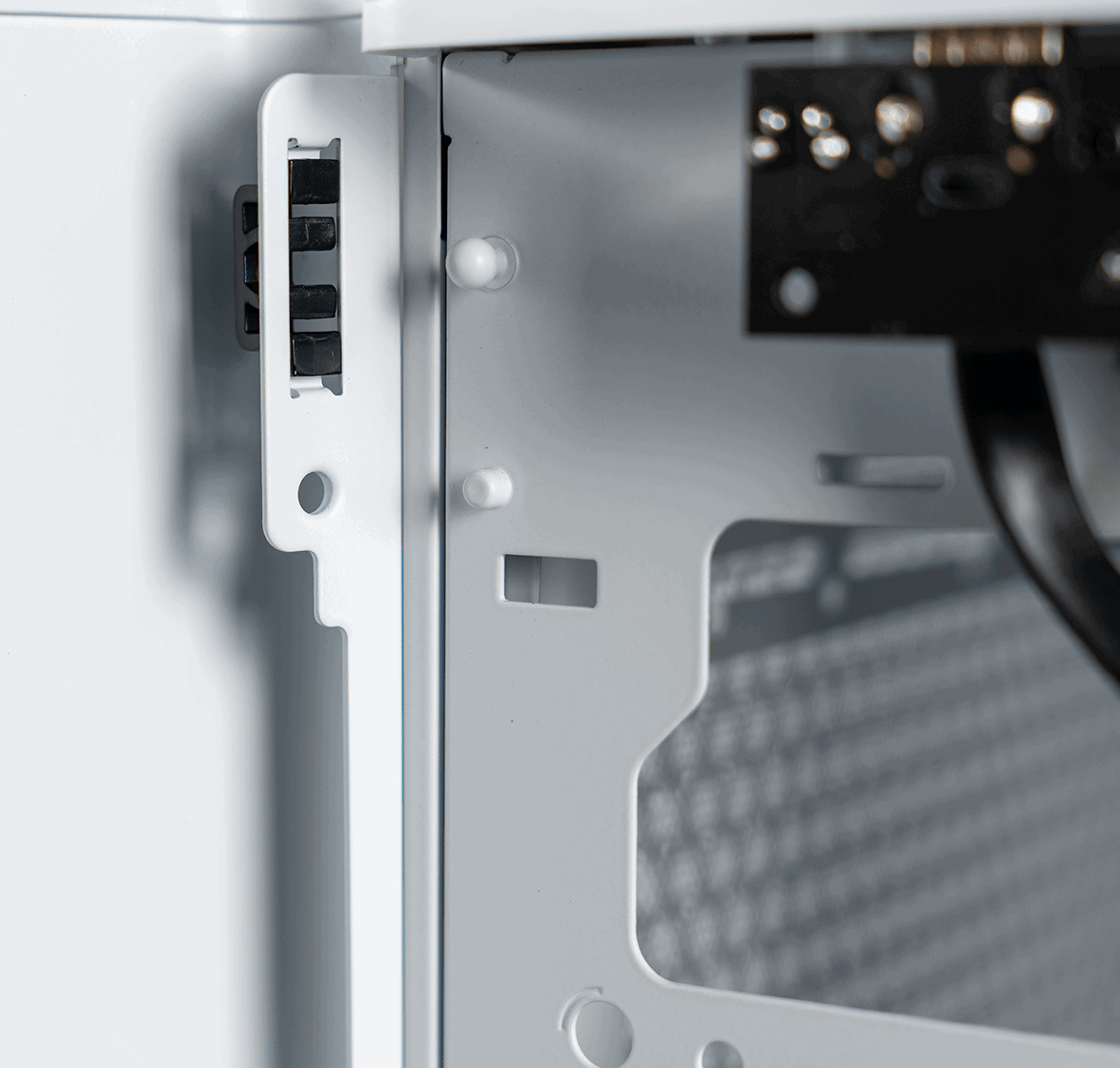 Easy, Tool-free access
All external panels and top mounted fans are secured with pins for easy removal, facilitating quick access to the internals without the use of tools.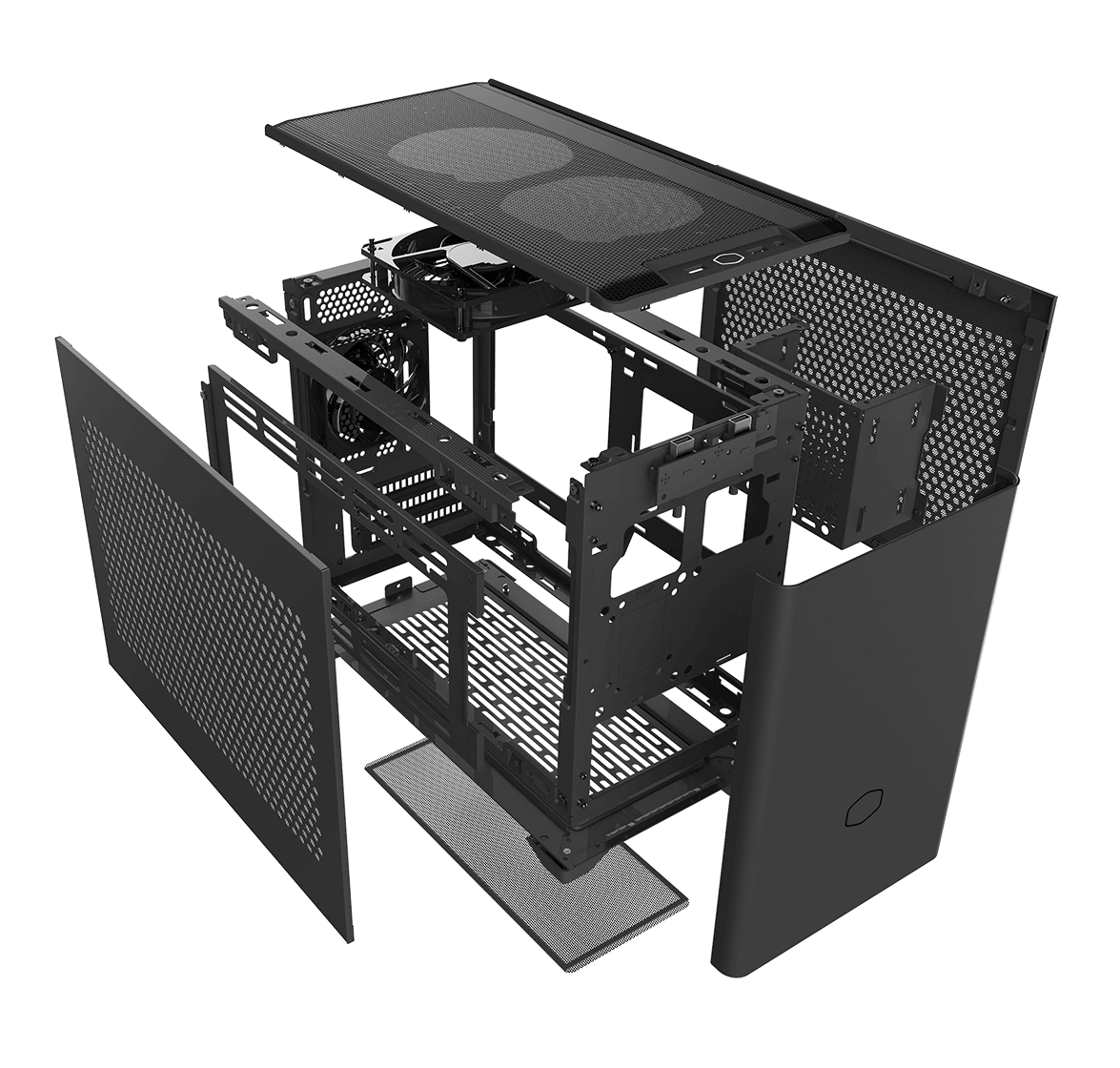 360 Degree Accessibility
Every panel and frame part of the NR200 frame can be dismantled. Screws are used to secure the frame parts to allow advanced disassembly and multiple angles to easily work inside of the chassis.
High quality materials
Thick, powder coated SGCC steel keeps the fit and finish of the chassis clean and durable even with harsh traveling conditions.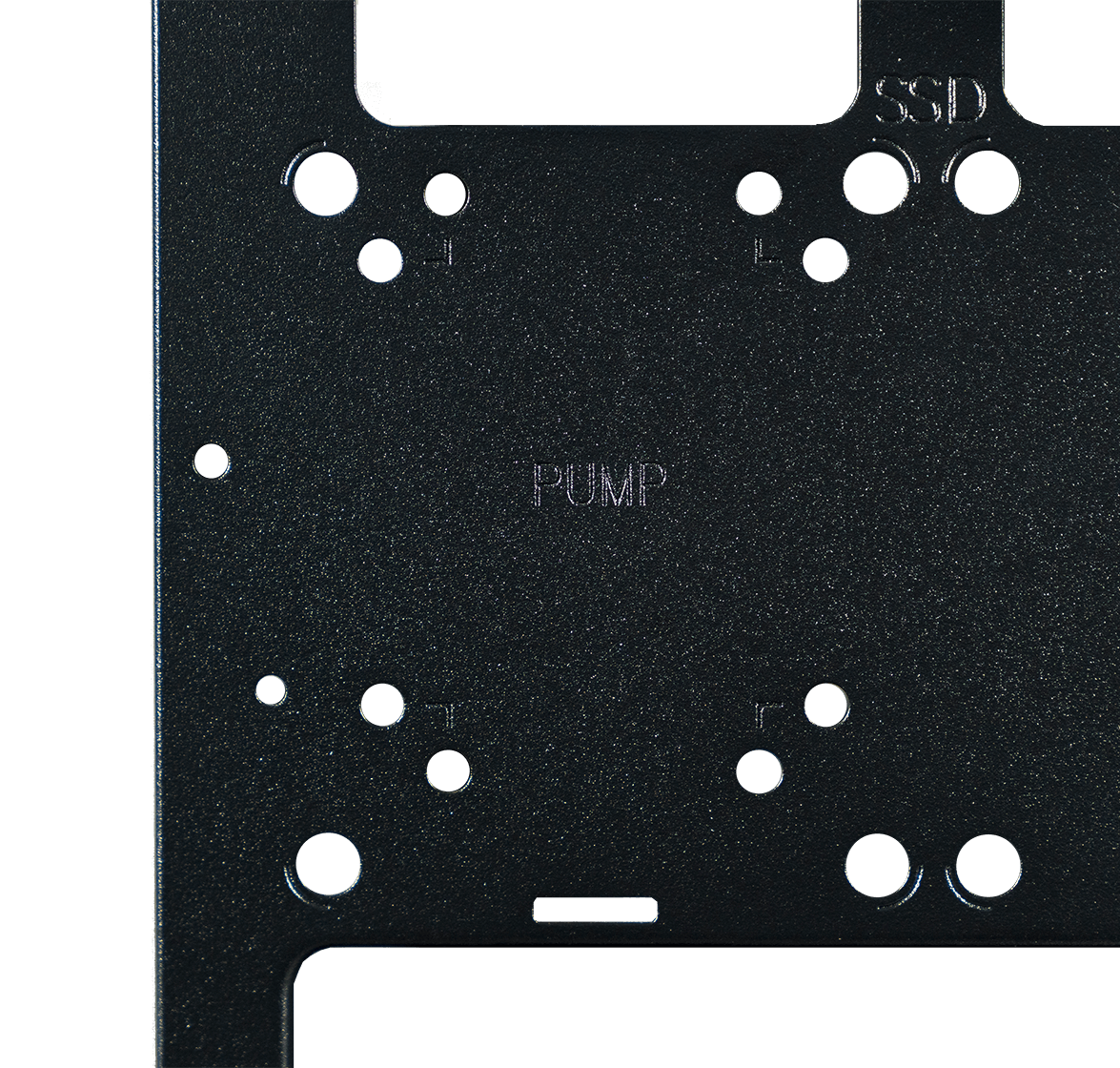 Out-of-the-box Custom Cooling Support
Two liquid cooling pump locations alongside side and bottom radiator mounting locations allow for powerful custom water-cooled builds inside a compact enclosure.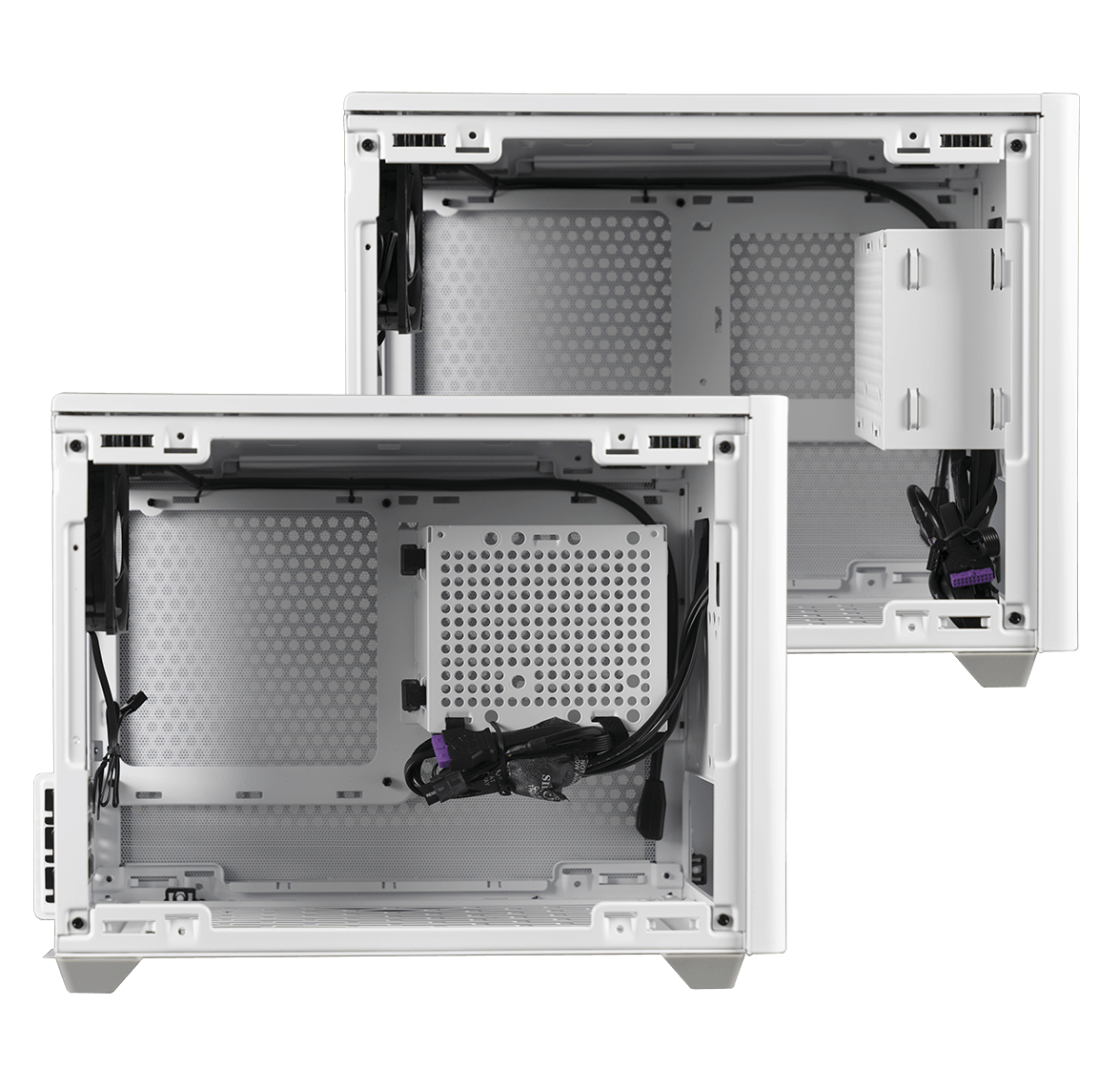 Multiple motherboard support options
Compatible with Mini-ITX and Mini DTX. The PSU can be front mounted for extra motherboard clearance with a maximum size of 244 x 226 mm.
Sickleflow PWM fans included
Newly optimized blade design with updated curve that provides best balance between airflow and static pressure to take the heat away while remain extremely silence.