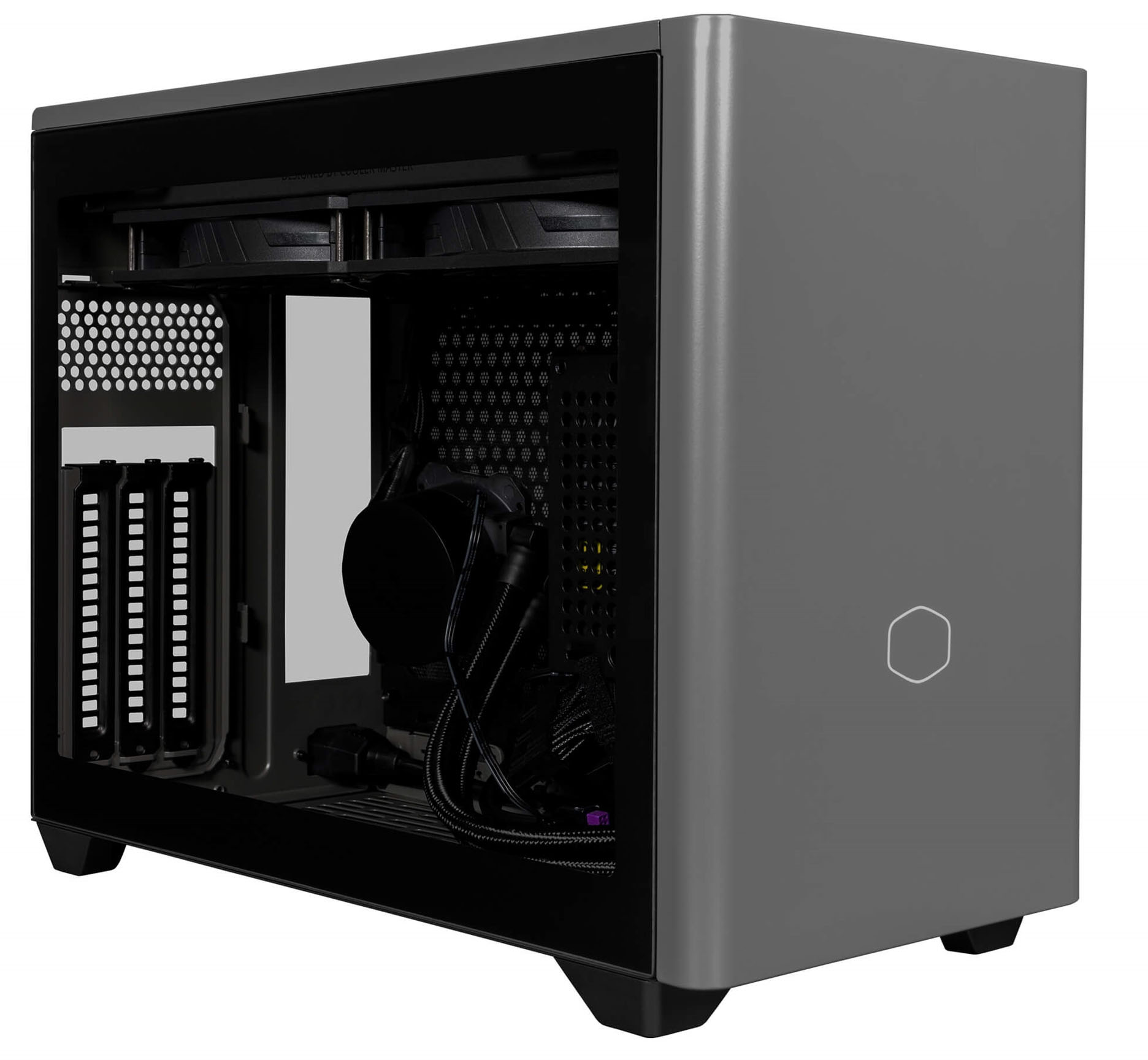 MasterBox NR200P MAX
NR200P MAX debuts Cooler Master's new MAX Series. Designed with our thermal, power delivery and mechanical design expertise, the MAX aims to provide a ready-to-go package capable of handling next gen components and the longest of graphics cards.
Includes a V850 SFX Gold 850 Watt PSU, Gen 3 Cooler Master Pump / CPU Block and 280mm radiator with 2x 140mm SickleFlow PWM fan.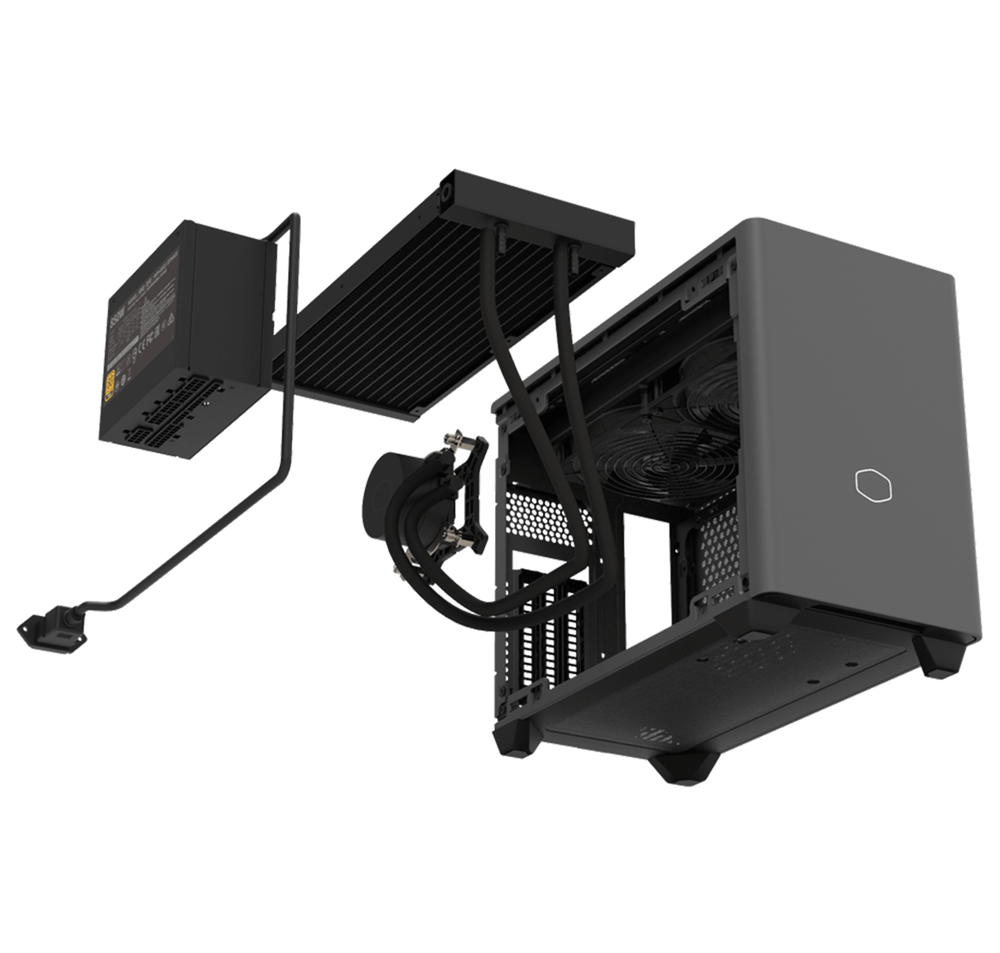 Tailor-Made Premium Cooling And Power Delivery
Next gen systems are becoming more and more power hungry and to power it all, NR200P MAX implements a 850W Gold certified PSU with custom length textured cables specifically designed to cover all performance needs.
A 280mm radiator, two pre-installed SickleFlow PWM 140mm fans, and a highly acclaimed 3rd gen Cooler Master pump/CPU block provides reliable cooling for the CPU. AMD sockets up to AM4 and Intel sockets up to LGA1700 are fully supported.
Tempered Glass And Ventilated Steel Left Side Panel Options
NR200P MAX offers users multiple options to customize the appearance and performance of the system. The included ventilated steel panel is ideal for keeping power hungry builds cool and running efficiently, while the edge-to-edge tempered glass panel provides premium aesthetics.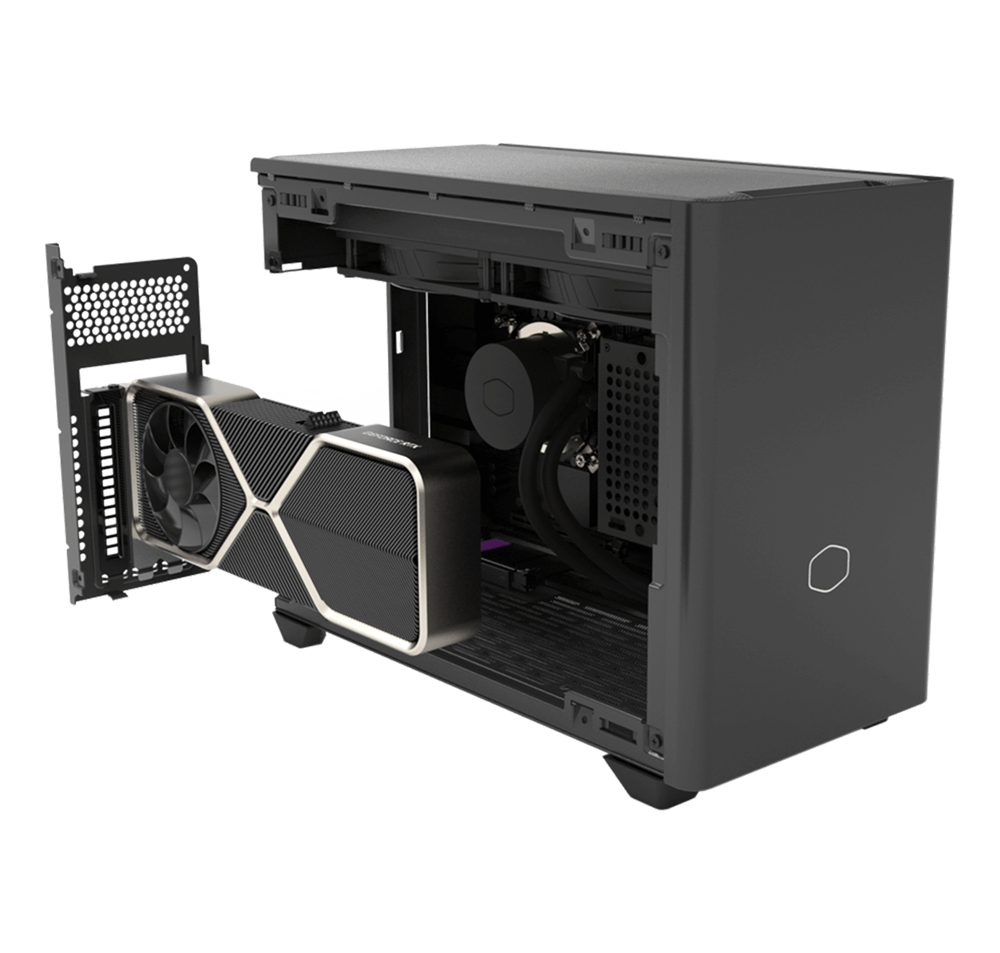 Quick to Install GPU Panel
The exclusive removable GPU panel simplifies the process of mounting large GPUs while enabling hands-free installation.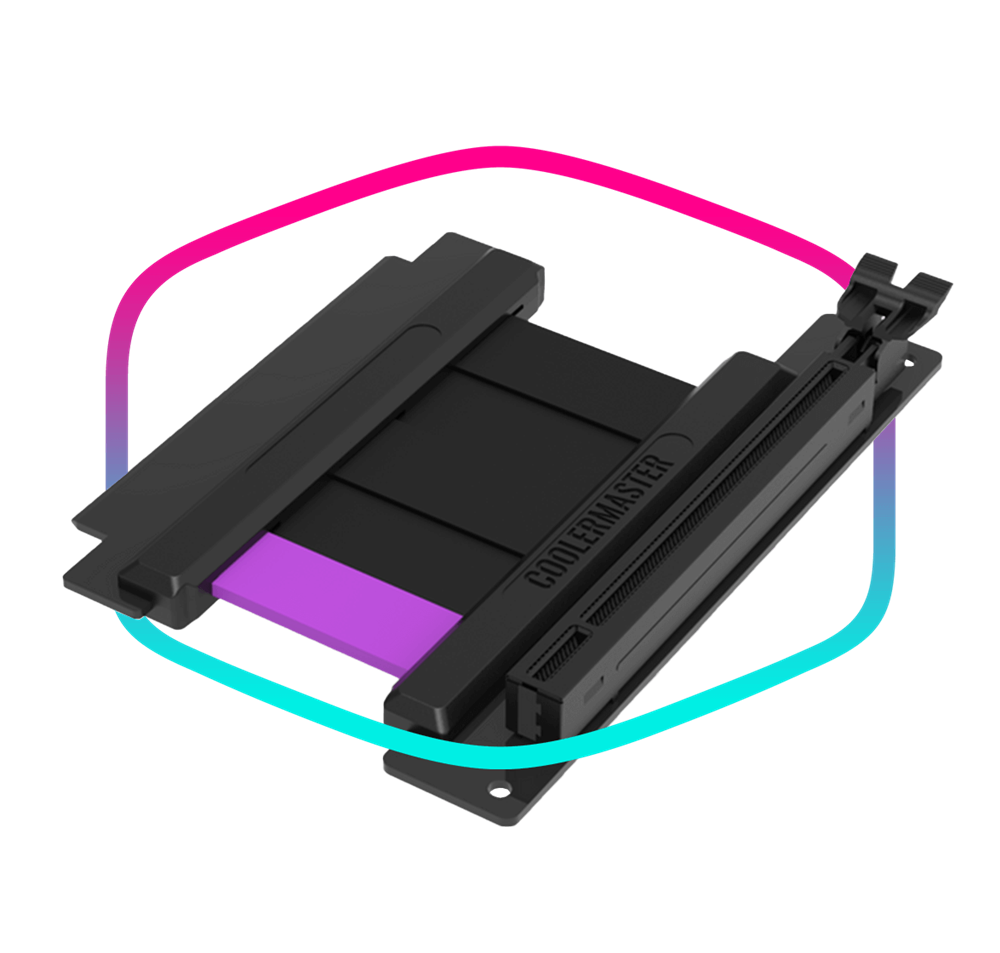 Premium PCIe Gen4 Riser Cable Included
NR200P MAX comes equipped with a premium shielded PCIe Gen4 Riser Cable to ensure both maximum compatibility and performance with all graphics cards.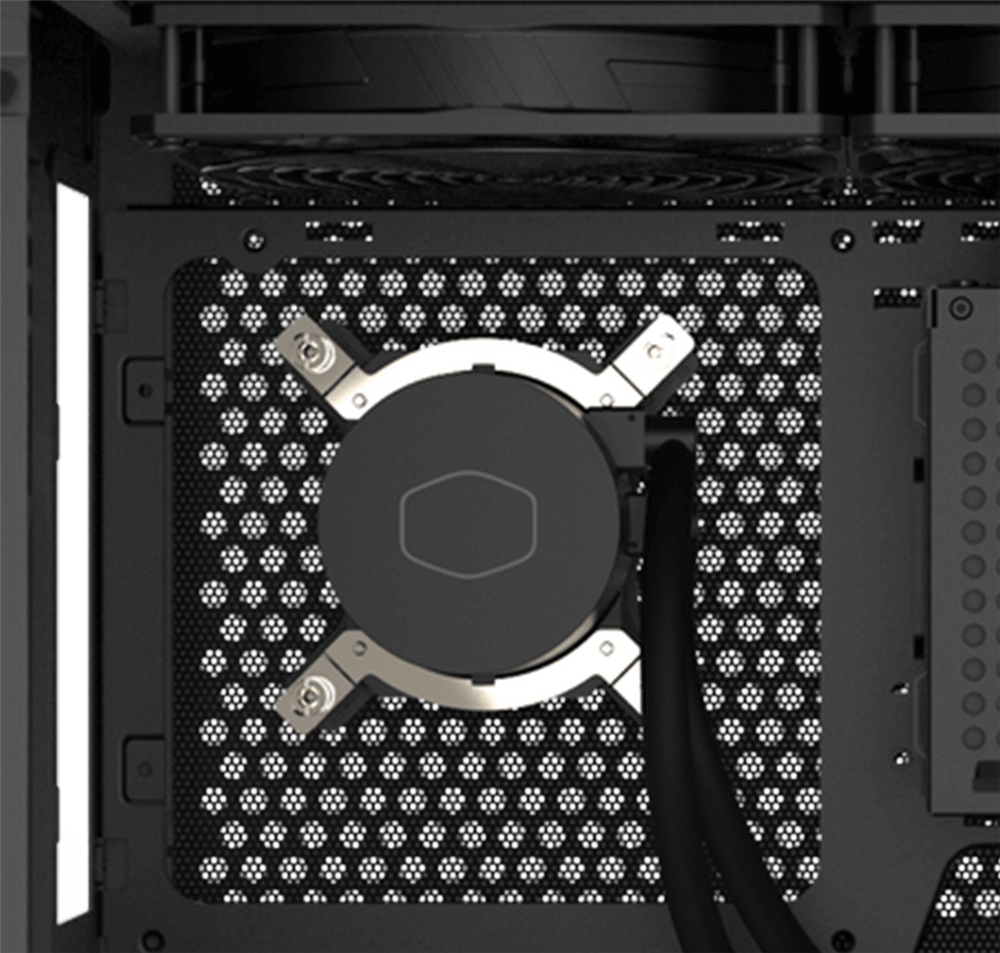 Cooling Efficiency Beyond Compare
NR200P MAX's built-in 280mm radiator boasts unmatched cooling efficiency owing to a 25% increase in aluminum fin surface area.
Compatible with a wide variety of Intel and AMD sockets (all brackets included), the AIO's upgraded Gen3 dual-chamber pump is bound to keep any CPU running at optimum performance. Included Sickleflow 140 Non-LED fans utilize a two-tier sealing mechanism to prevent dust accumulation, resulting in longer serviceable life span and silent performance.
Performance Unbounded
The pre-installed, 80 Plus Gold efficiency PSU features 16AWG PCIe full-modular, high efficiency cables tailor-made to allow ease of installation without the hassle of cable management. Tailor-made to a small form factor, this PSU allows clearance for the largest, widest graphics cards while making the most of NR200P MAX's 18-liter chassis.