Why the New Cooling Solution?
When Intel and AMD announced their latest CPUs, they all deliver remarkable performance upgrades and better productivity, it also means the functional requirement of PC equipment needs to be taken to the next level, especially the thermal performance.
To cope with the stress of enhanced heat dissipation, Antec developed a revolutionary structure for airflow, providing an improved and powerful cooling solution for your system.
The F-LUX Platform.
Patented F-LUX Platform — Antec's Original Cooling Solution
What is the F-LUX Platform?
The definition of FLUX is Flow Luxury.
The F-LUX Platform is a new industry-leading and highly efficient design by Antec featuring an advanced case structure for excellent airflow and 5 x 120 mm fans included.
A core element of the design ethos was to enhance GPU cooling performance.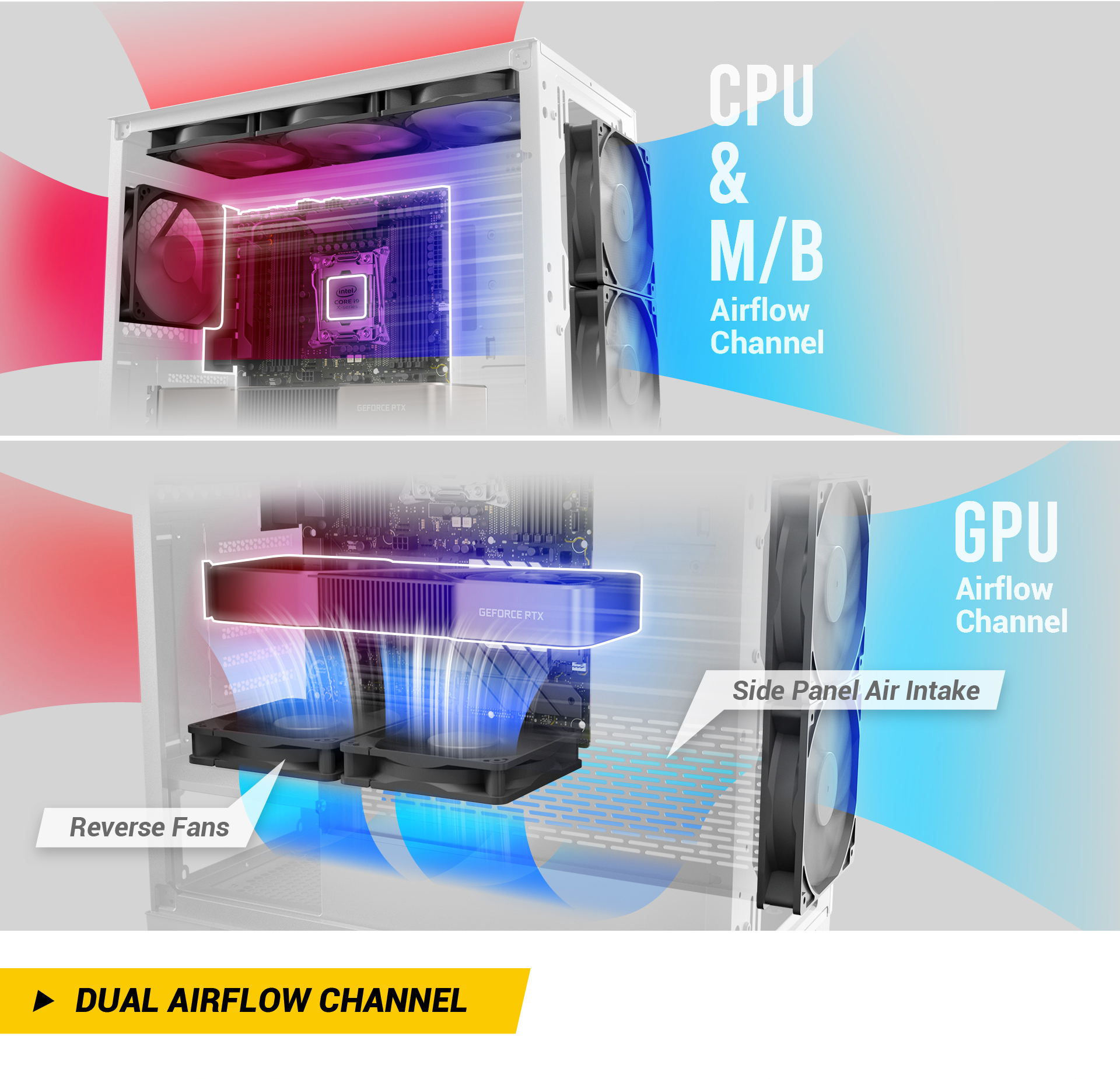 F-LUX Platform will provide massive airflow when the GPU is functioning, enhancing the heat dissipation, and gaming performance. (Flux Platform Patented Number: 11259440)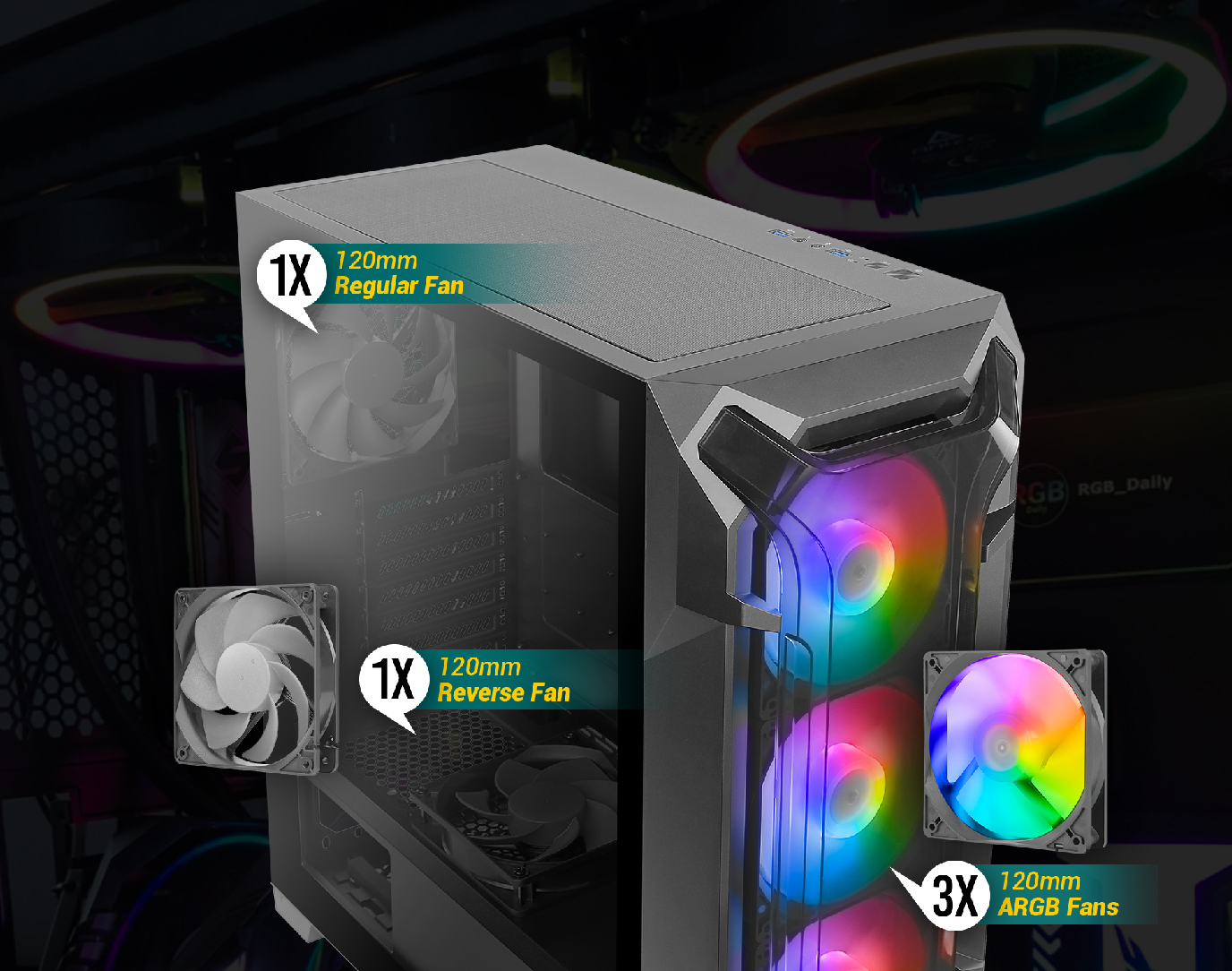 F-LUX PLATFORM — ANTEC'S ORIGINAL COOLING SOLUTION
5 x 120 mm Fans Included.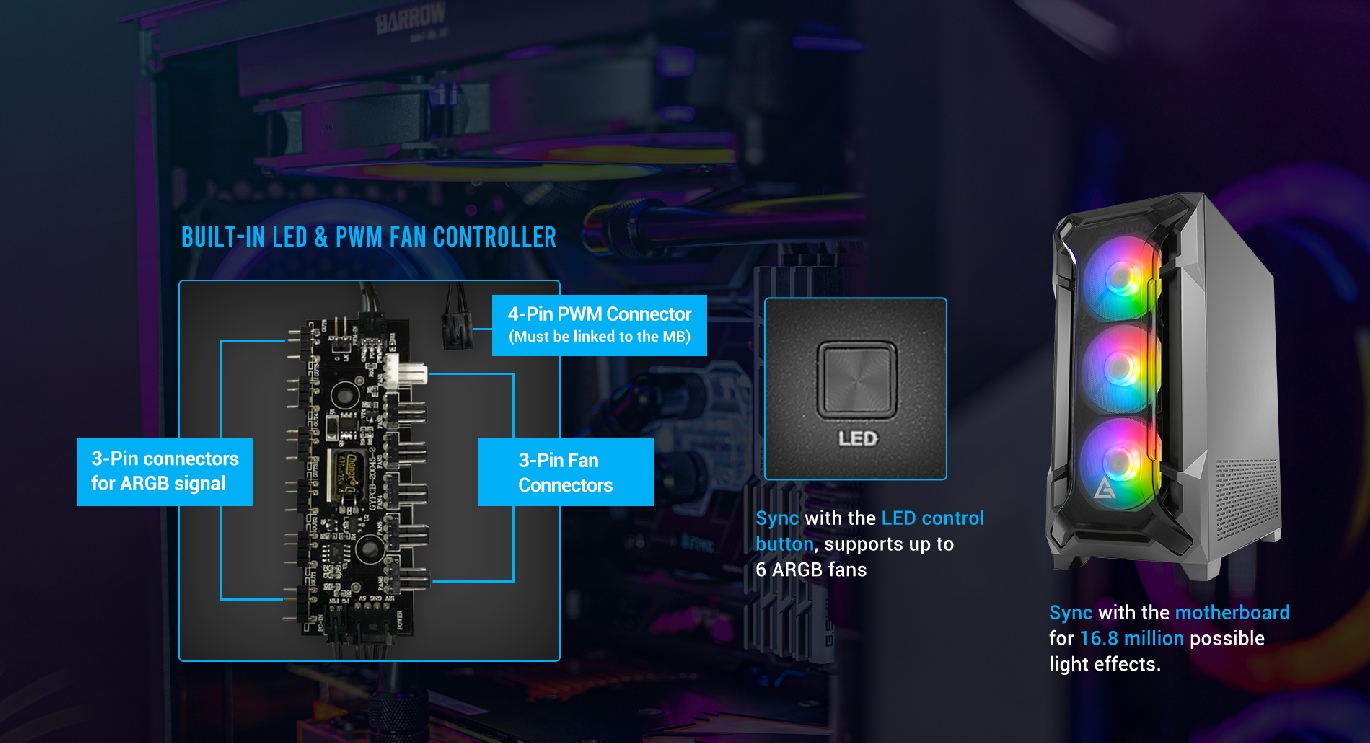 COLOR YOUR SYSTEM BY BUILT-IN LED CONTROLLER
You only need the LED mode button to control all the addressable LEDs.
Or you can sync it with the motherboard to enjoy more custom light effects.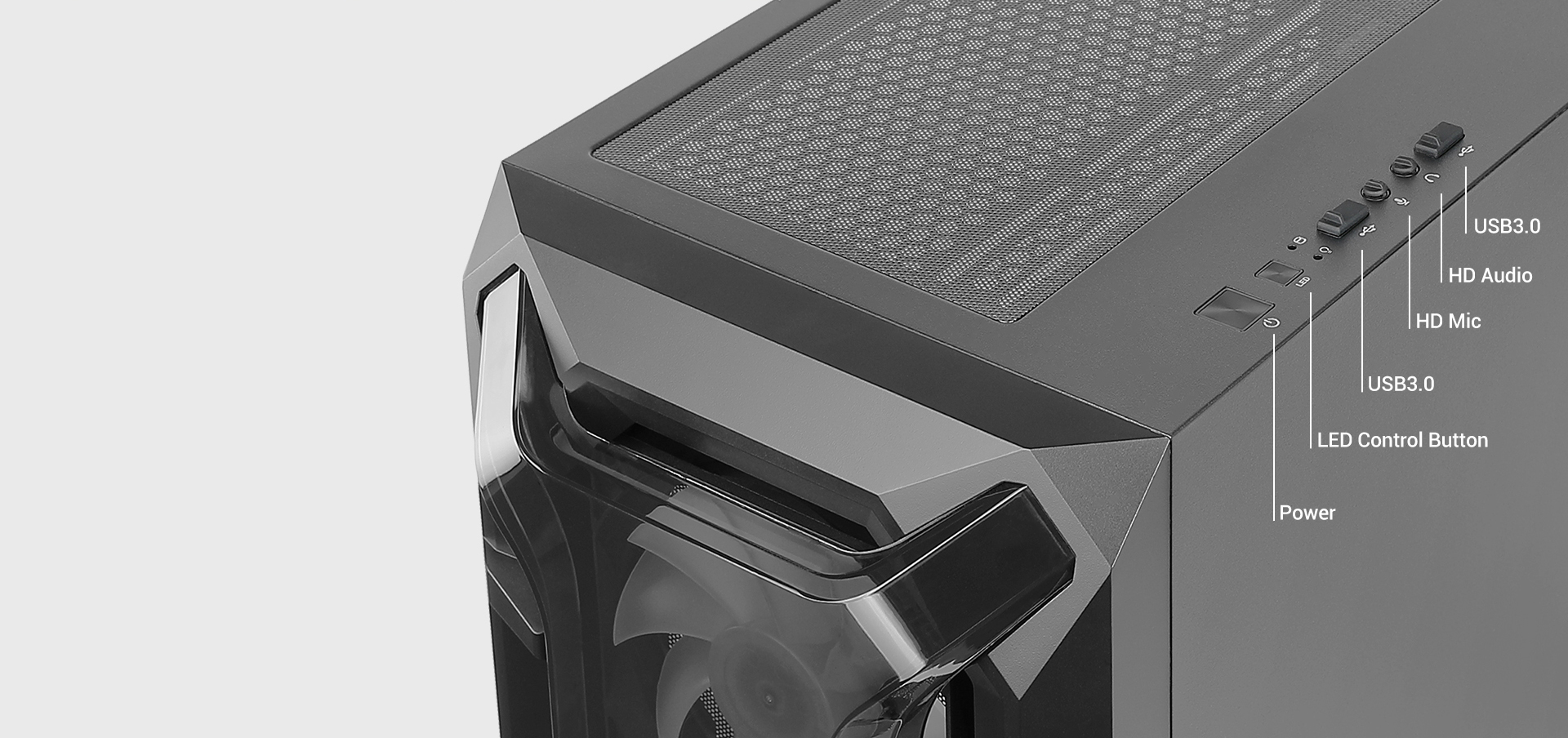 KEEP IT CLEAN
All the hubs have a dust plug, preventing them from damage.
Tool-free thumbscrew design at the rear of the tempered glass side panel, which gives you quick access to the interior, and enhances the solidity.
READY FOR EXCELLENT GAMING PERFORMANCE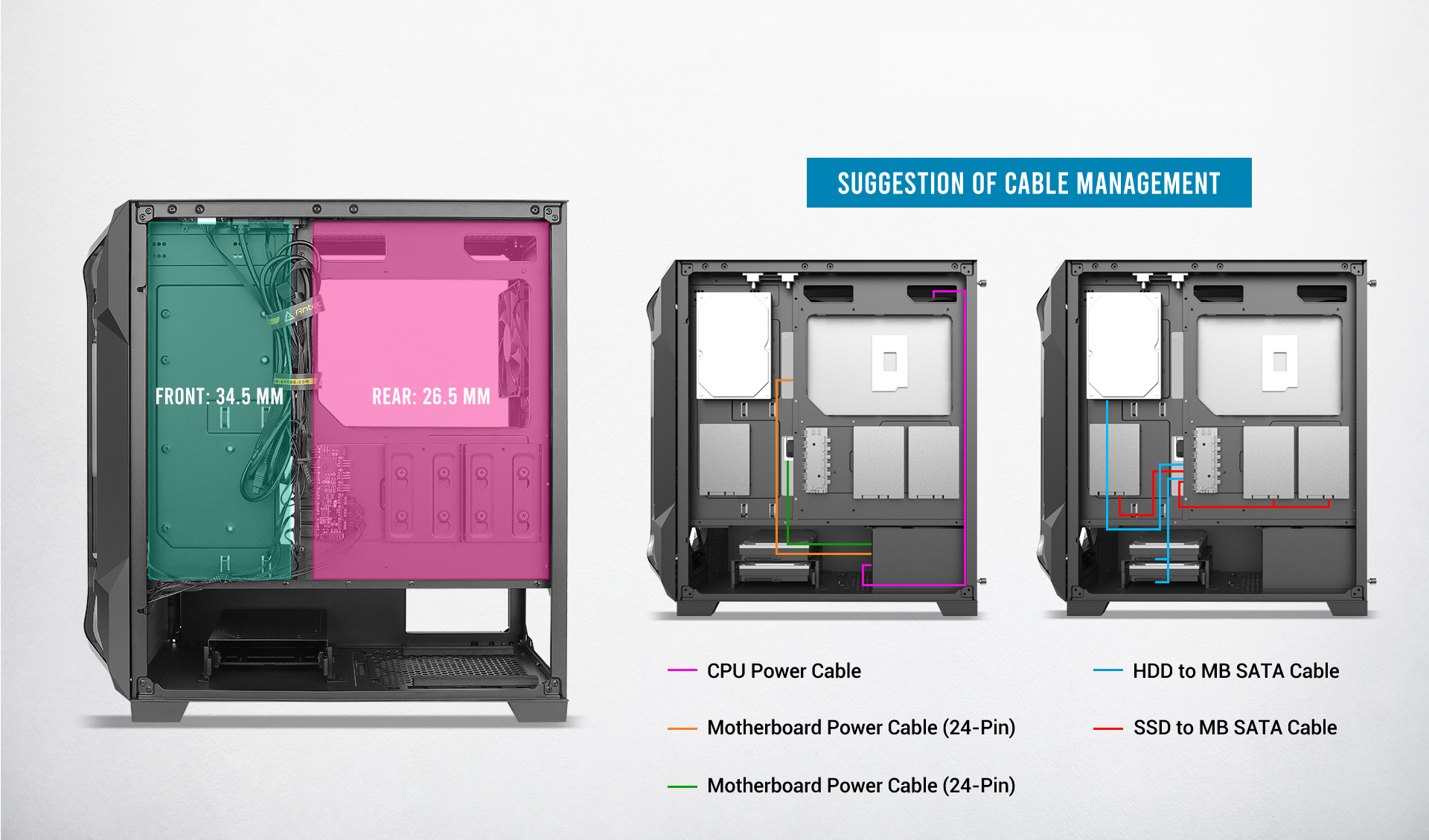 SUFFICIENT SPACE FOR CABLE MANAGEMENT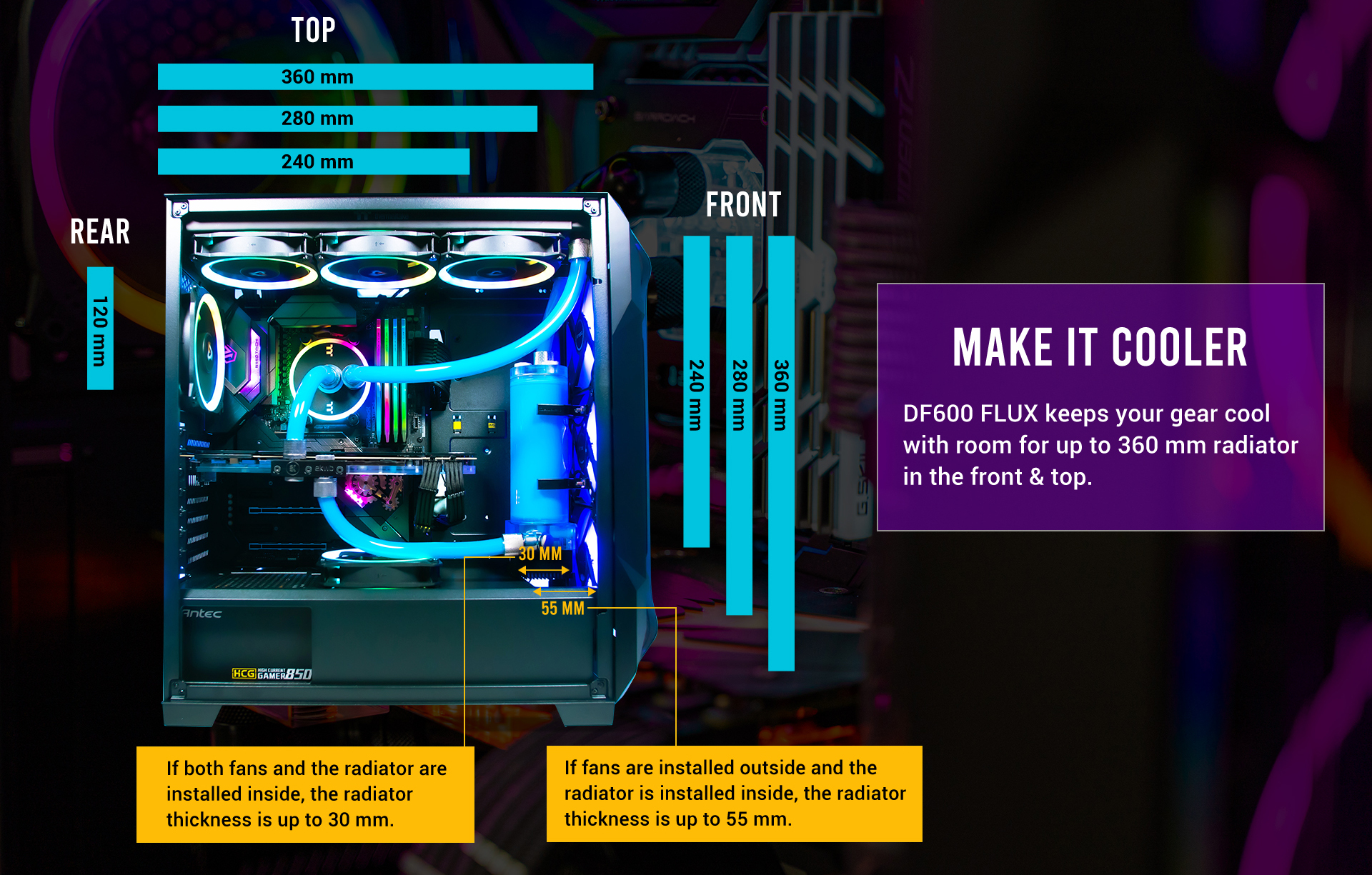 EASY TO CLEAN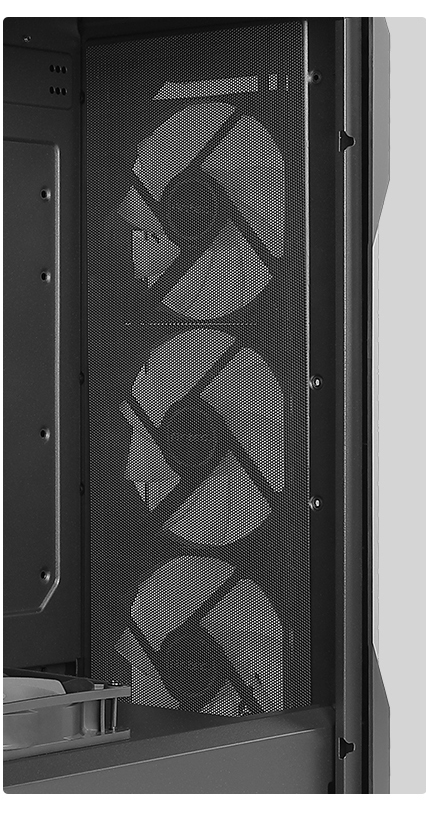 Front
Magnetic large dust filter
Bottom
Removable large dust filter
Top
Magnetic large dust filter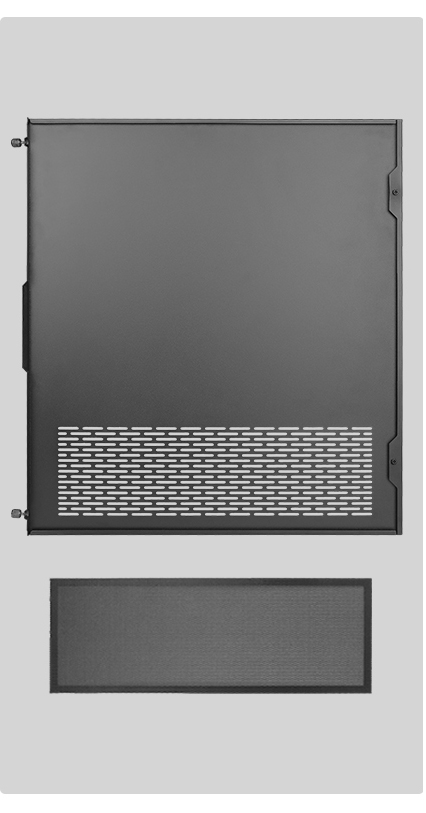 Side
Magnetic large dust filter
The DF600 FLUX mid-tower gaming case is well equipped with an industry-leading design of advanced ventilation, taking the Antec Dark leagueto the next generation.
Net Weight: 7.38 Kg
Gross Weight: 8.51 Kg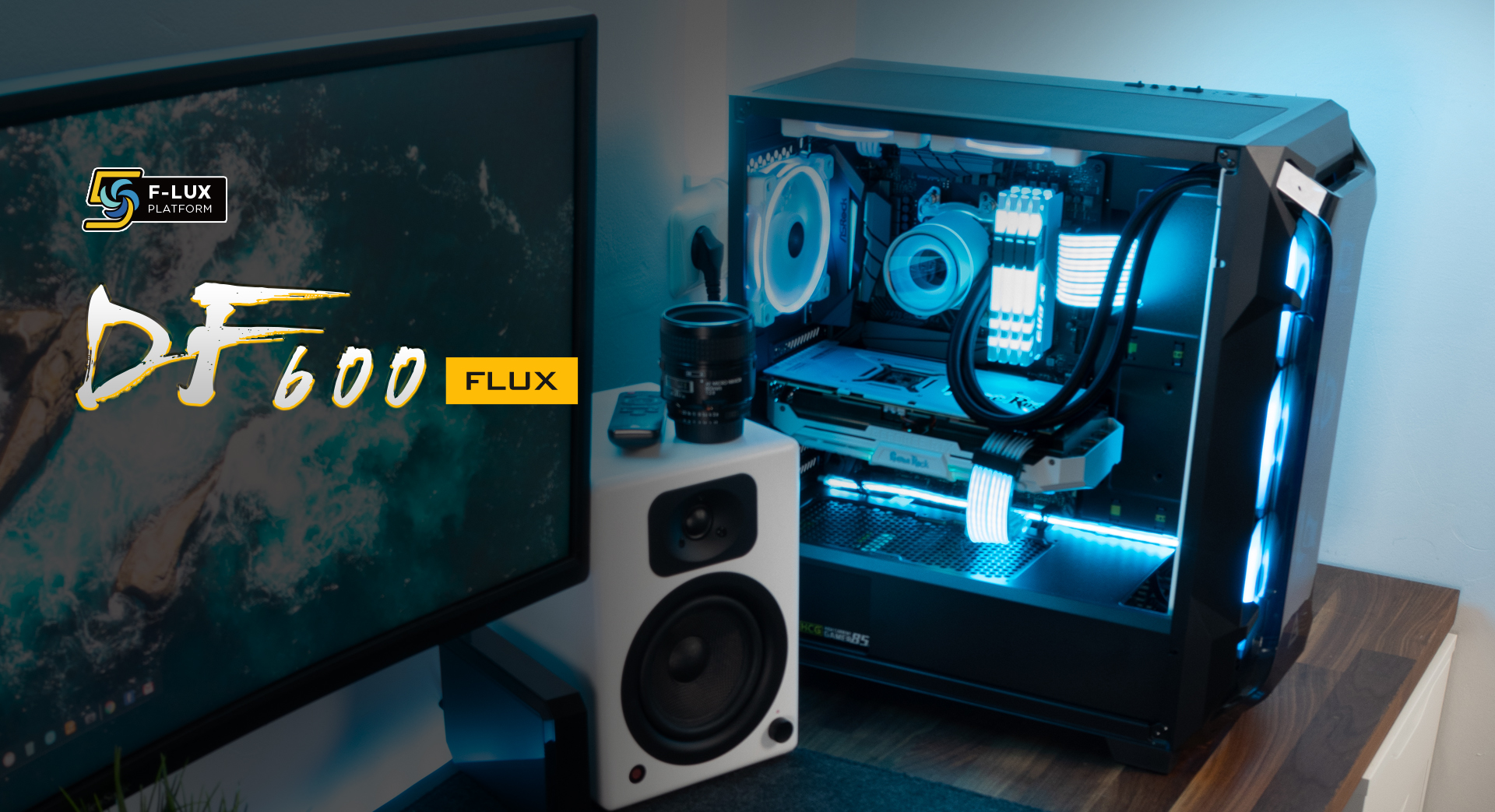 THE ULTIMATE THERMAL PERFORMANCE FOR GAMING CASES