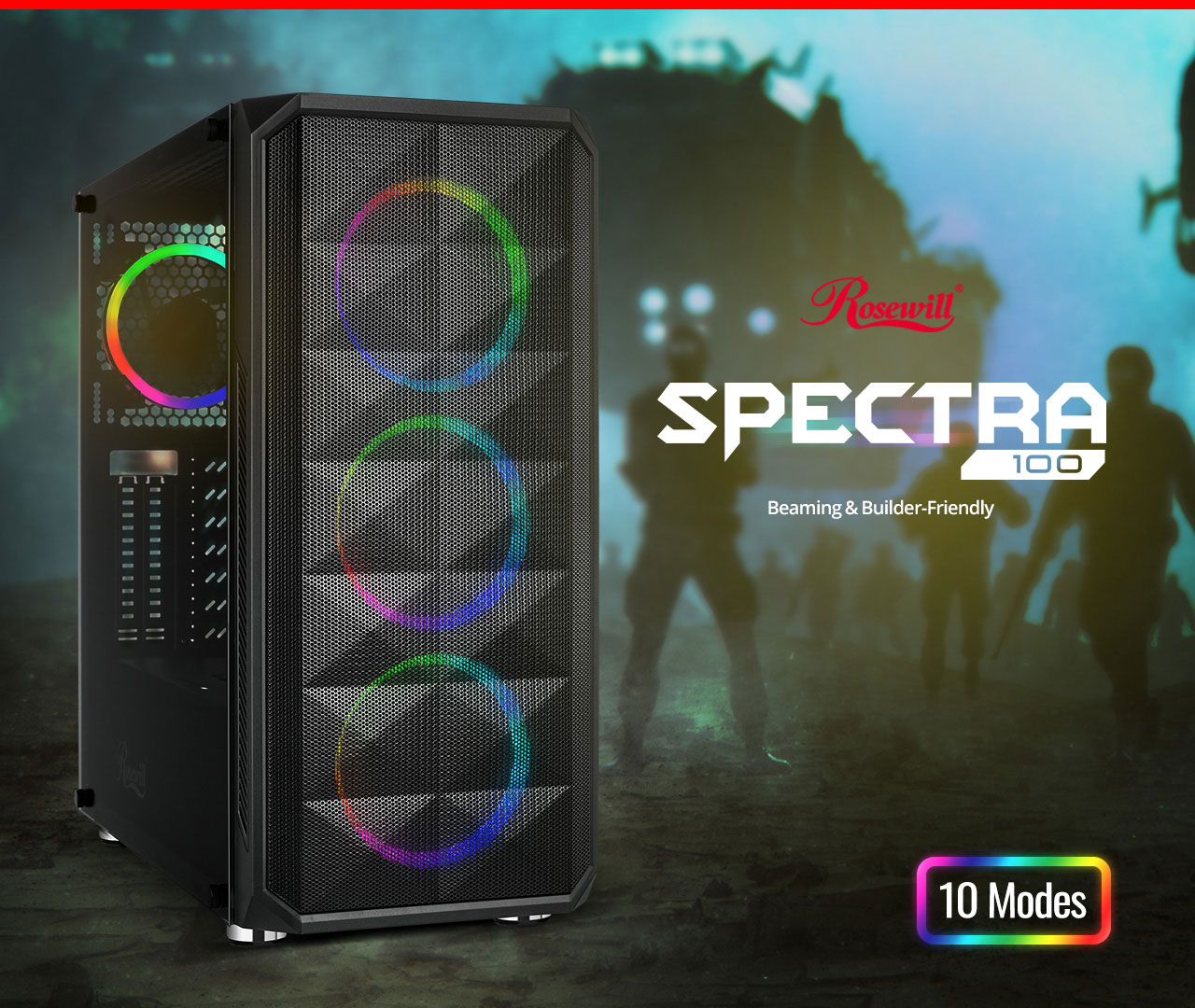 HONEYCOMB-MESH PANEL
The Rosewill Spectra 100 case's front mesh design increases case ventilation and promotes greater airflow while elevating overall aesthetics for the best of both worlds in terms of function and style.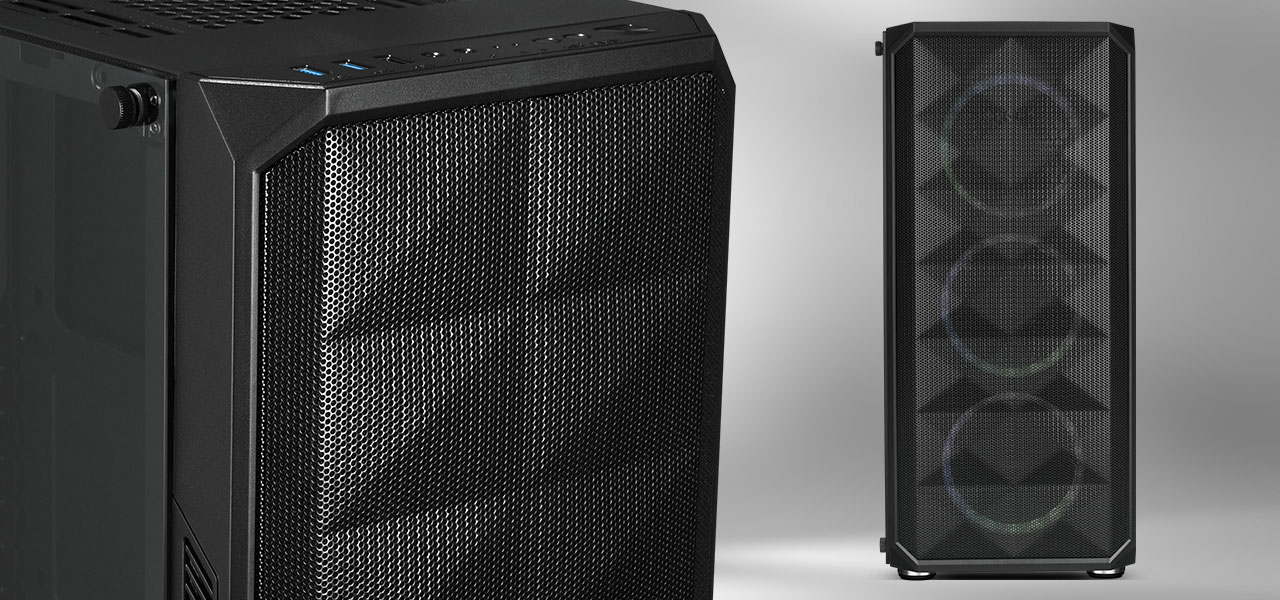 RGB READY
These cases come equipped with four dual-ring 120mm RGB fans that can cycle through 10 pre-programmed LED modes to match your rig with other hardware at the switch of a top I/O button—no software or remote needed.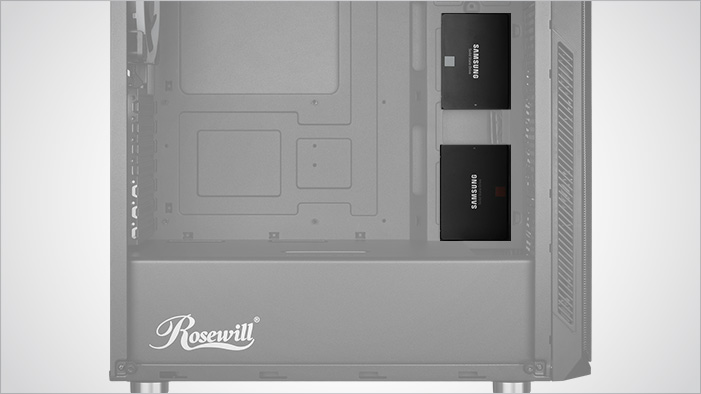 FRONT STORAGE
Install up to two drives on the right mount side of the case.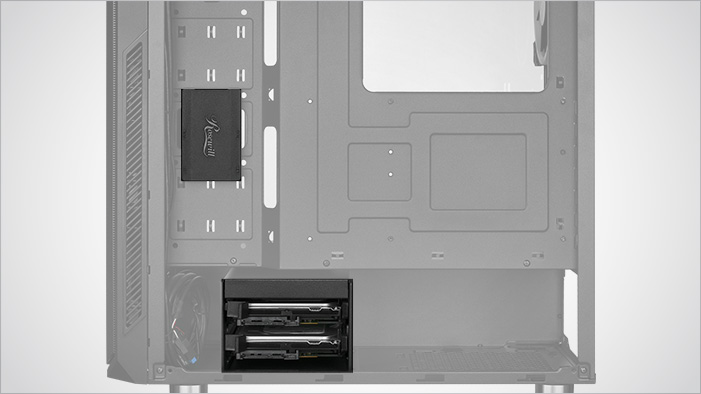 REAR STORAGE
Install either two HDDs or SSDs on the drive cage.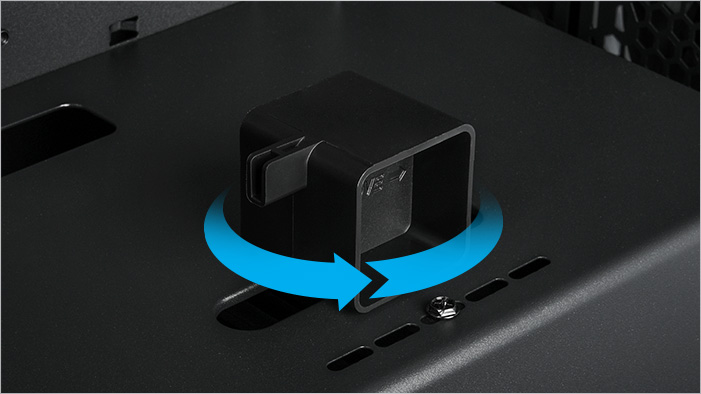 GPU BLOCK
The included GPU support bracket prevents larger-size GPU cards from sagging when vertically mounted.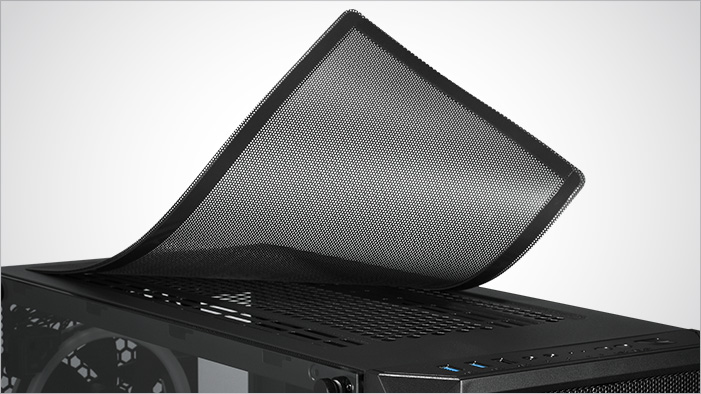 TOP DUST FILTER
The magnetic dust filter on top protectively stays in place to minimize particle buildup and is easy to remove for cleaning.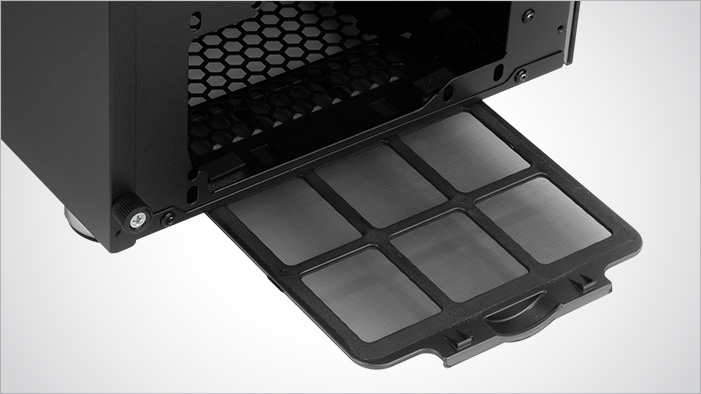 PSU DUST FILTER
Having a removable dust filter below the PSU mount makes it easy to clean out excess dust from the bottom of the computer case.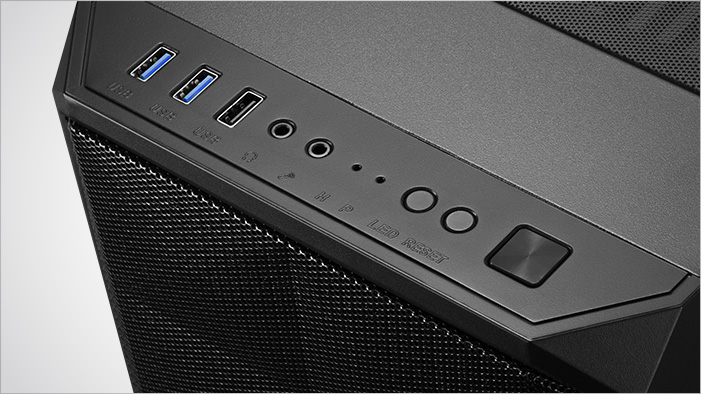 TOP I/O PANEL
The convenient top I/O with two USB 3.0 ports, one USB 2.0 port, audio-in and mic-out jacks for connecting numerous peripherals and devices.