Grandia GD08
Amazing Home Theater Server Case with
Incredible Storage and Cooling Capacity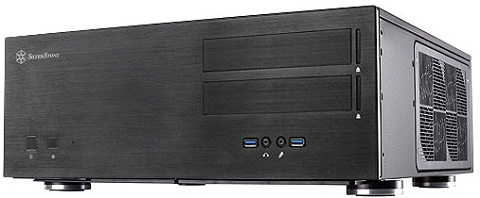 The GD08 cases from SilverStone ushers in a new era of home theater computing like never before. For the first time, the power and storage capacity of a server can now be neatly stowed beautifully and quietly in a home theater environment. Completely engineered to fully utilize all available spaces, the Grandia GD08 can accommodate an incredible amount of drives (up to twelve) and high-end components (graphics cards up to 13.6 inches long) with minimal sacrifices.

With a wealth of lessons learned from building the best performing tower cases in the last several years, SilverStone engineers upgraded GD08's cooling performance tremendously with up to five 120mm fan options. And to make sure owners can easily maintain their cases' cooling ability over time with the lowest noise possible, custom designed removable filters surround the case for positive pressure to work effectively and quietly.

To complement the tremendous new design, the GD08 is built with the thickest aluminum front panel of any SilverStone case with a styling that pays homage to the most popular HTPC case ever made, the Lascala LC17. For HTPC enthusiasts all over the world, this case is truly a dream come true!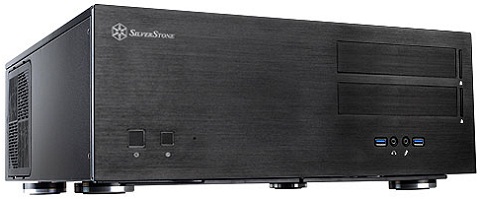 Positive air pressure design for excellent cooling, quietness and dust-prevention
Supports expansion cards up to 13.6 inches long
Supports extended ATX motherboard
Quick access filters to prevent dust build-up
Aluminum front panel with premium styling
LED indicator with adjustable brightness
Impressive storage capacity of up to twelve drive bays