Core 1000
With a unique combination of design, cooling performance and value, the Fractal Design Core 1000 is a perfect choice for you. It brings many features usually only seen in more expensive and larger cases, supporting long graphics cards up to 350mm in length as a result of the innovative, vertical HDD mounting bracket. The removable front fan filter ensures a dust free interior. The sleek black interior is contrasted with white expansion slots while all HDD mountings are fitted with anti-vibration silicone grommets for optimal silence.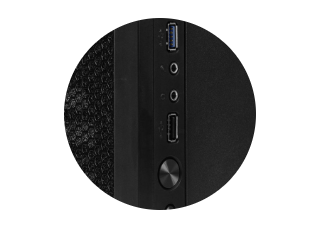 Right I/O Panel
1x USB 3.0 with internal connector and 1x USB 2.0 allow for easy connectivity to external devices.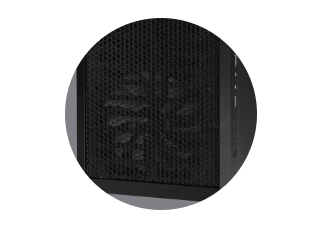 1 x 120 mm Front Silent Fan
One Silent Series R2 120mm fan is pre-installed in the front which will deliver excellent airflow in combination the mesh front panel. The case also supports a 92mm rear fan and a 120mm side fan.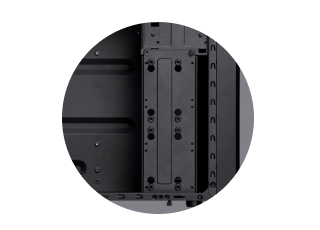 Smart HDD/SSD Positioning
Innovative HDD positioning mounts the HDD or SSDs vertically on the mounting bracket with anti-vibration silicone grommets. It supports various combinations of drive setups: 3x 2.5" SSD, 2x 3.5" HDD or 1x 2.5" SSD + 1x 3.5" HDD.