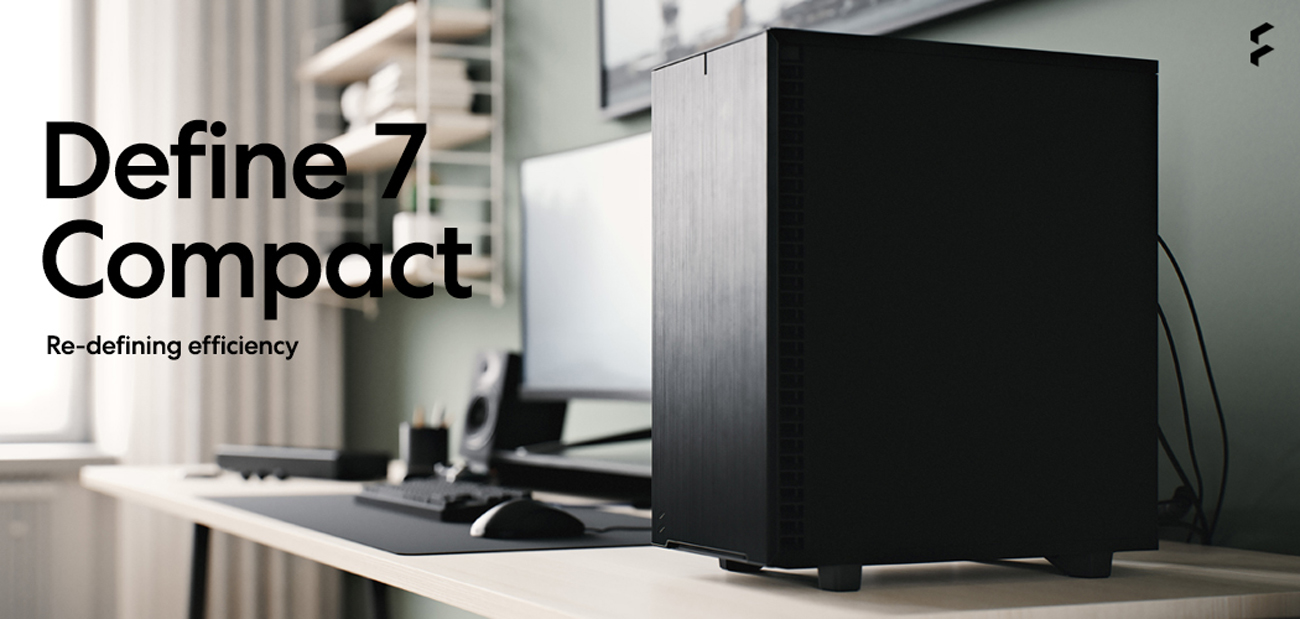 The new Define 7 Compact takes the strongest features of the contemporary 7 Series design and places them in a conveniently compact frame. Highly modular for its size, the Define 7 Compact is easily customizable to meet your exact needs – and the instantly removable top panel ensures an easy build, even with high-end components.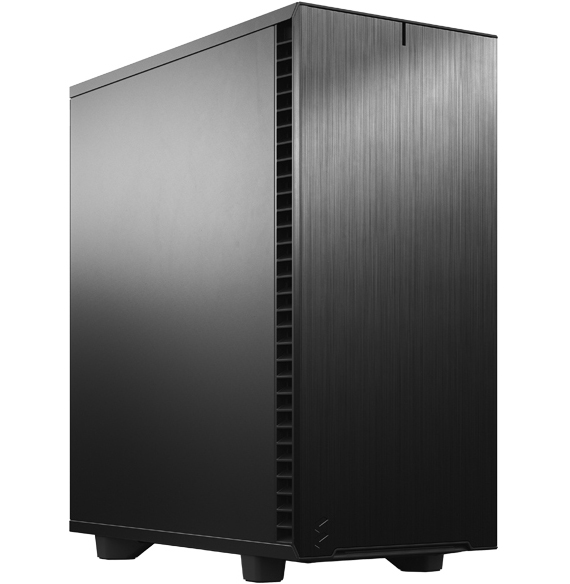 CLEVERLY COMPACT
Define 7 Compact's modular design fits everything you need in a compact, space efficient build.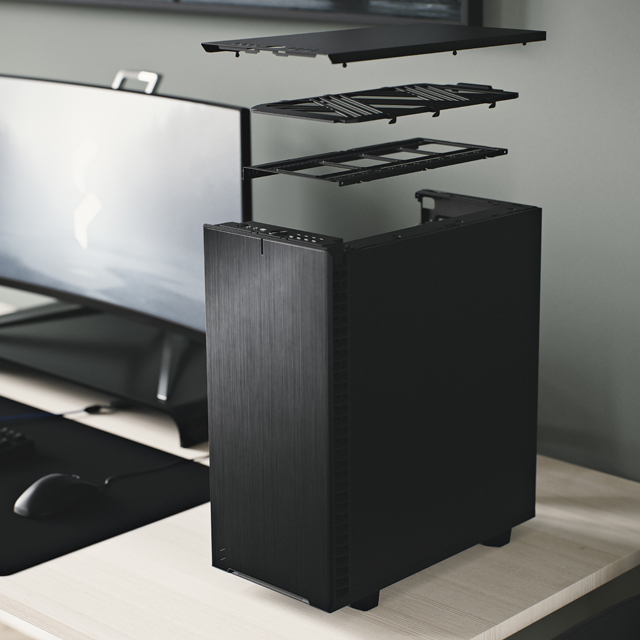 OPEN ACCESS
Remove the entire top to build and route with zero hindrance.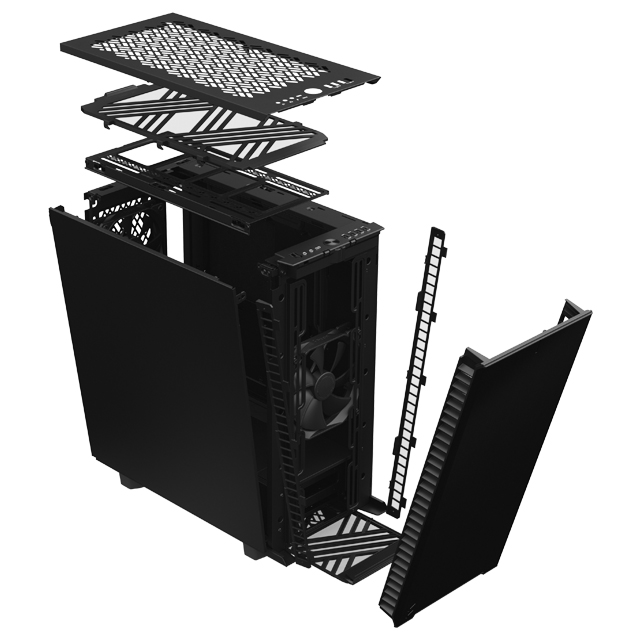 INTERCHANGEABLE TOP
Swap in the ventilated panel to add three filtered fan positions.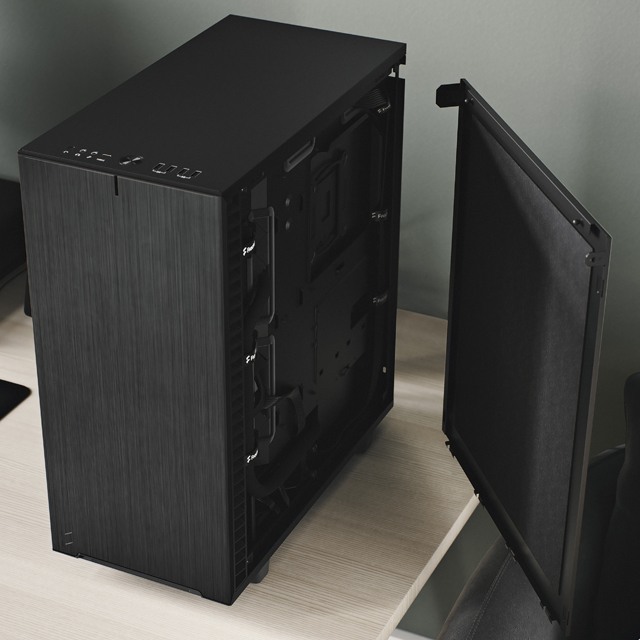 EXCEPTIONALLY SILENT
Solid construction with industrial high-density sound damping helps maintain whisper silent operation.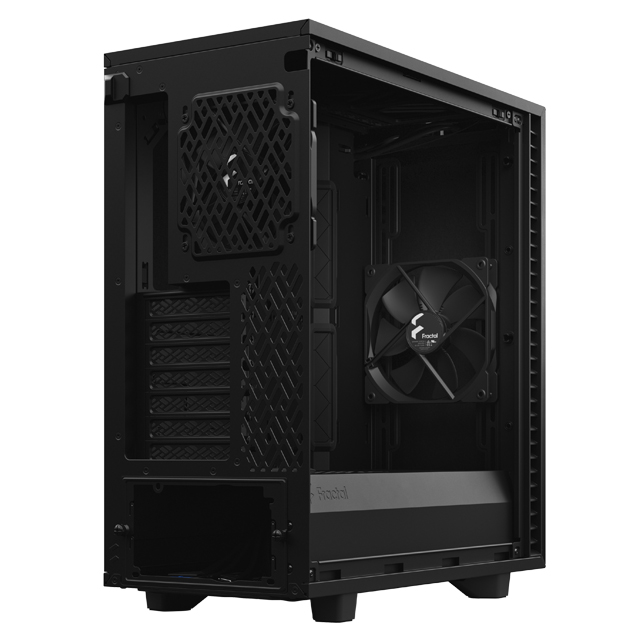 NO HOLDS BARRED
Bridgeless expansion slots ensure obstruction-free access to add-in cards and their connections.
SUBSTANTIAL COOLING
Install up to 7 x 120 mm or 4 x 140 mm fans, and radiators up to 360 mm.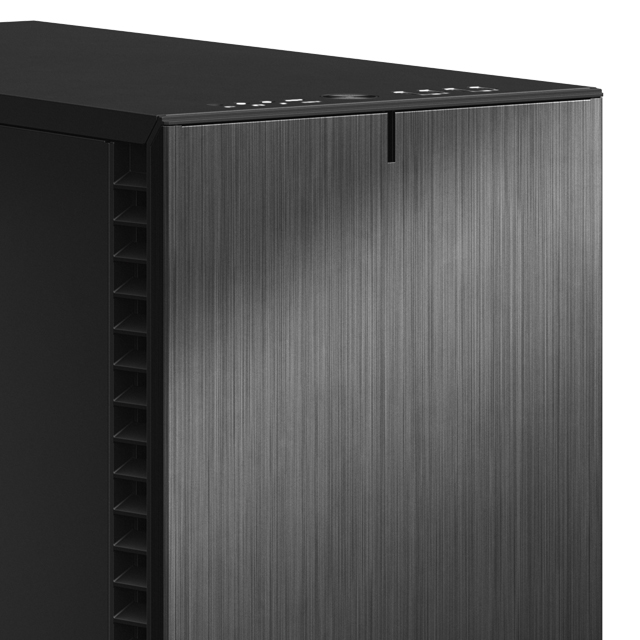 A CLEANER LOOK
Brushed aluminum front and interchangeable side panels give a very clean look.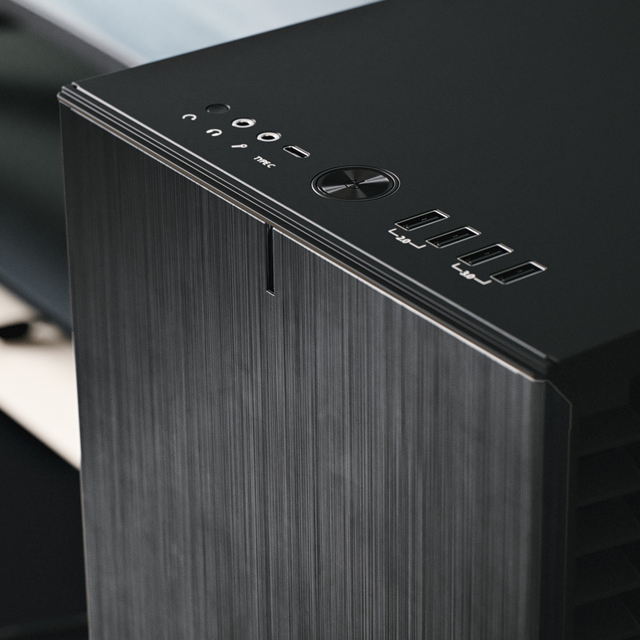 ROBUST FRONT I/O
Five front USB ports including a fast-charging USB 3.1 Gen 2 Type-C at up to 10Gbps.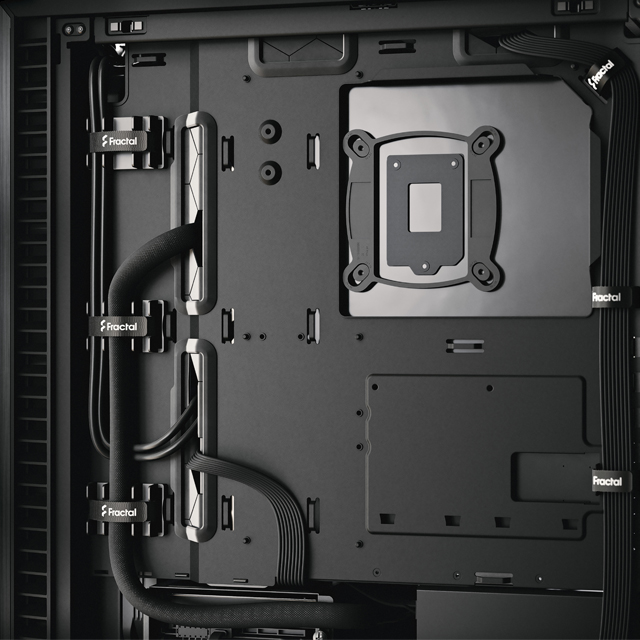 New management
Integrated cable guides with Velcro straps further simplify cable management.