The Define 7 Mini offers the same stylish appeal and many of the life-improving features of its larger siblings, in a streamlined form factor. Its compact yet spacious interior can accommodate mATX and Mini ITX motherboards, and the option to use a GPU up to 331 mm with a 240 mm radiator in the top.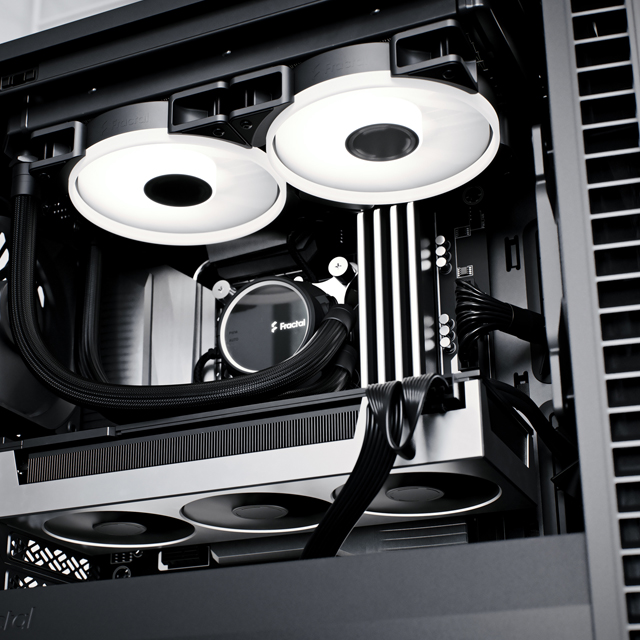 SIZING UP YOUR GPU
Room for GPUs up to 331 mm with a 240 mm radiator in the top.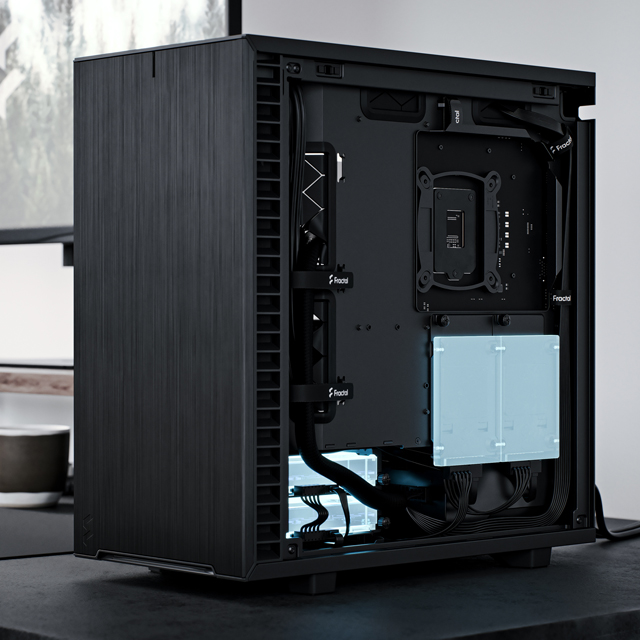 UP TO SIX DRIVES
Supports 2x 2.5"/3.5" drives and up to 4x 2.5" drives (2x 2.5" brackets included).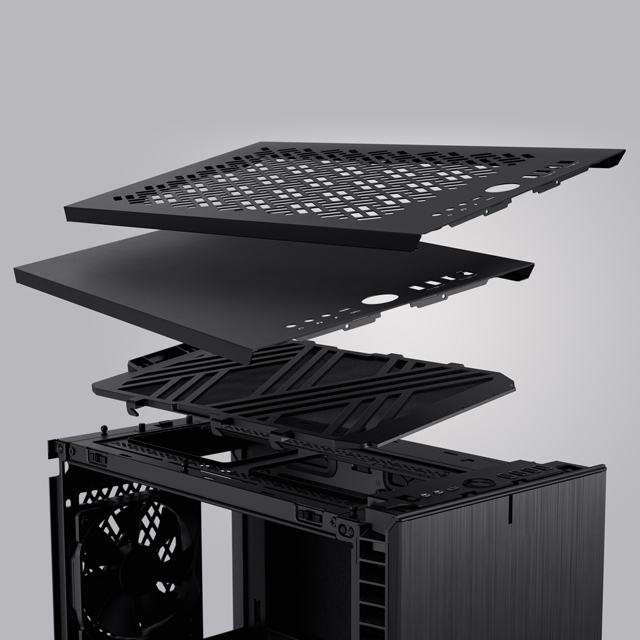 SWAP BETWEEN STEEL AND VENTILATION
The top panel effortlessly swaps from closed steel panel to filtered ventilation.
REMOVABLE TOP BRACKET
Our new removable top bracket fully exposes case interior for effortless installation and cable routing.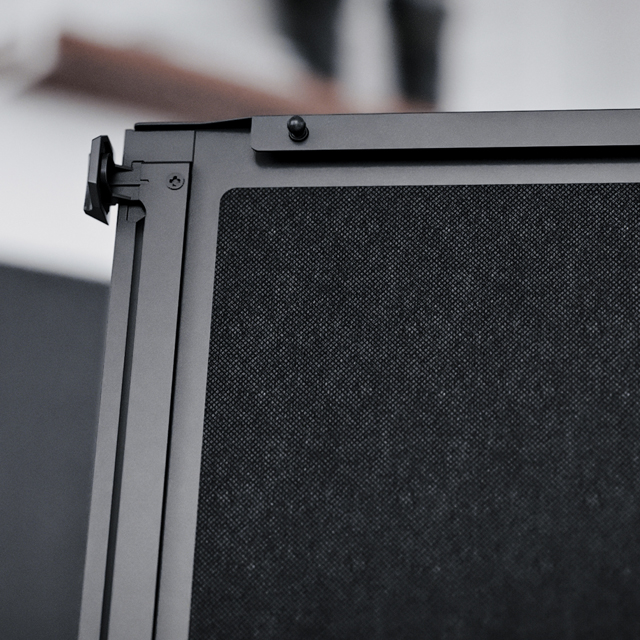 KEEPING THE NOISE DOWN
The silence-optimized construction is complemented with industrial sound-damped front, top, and side panels.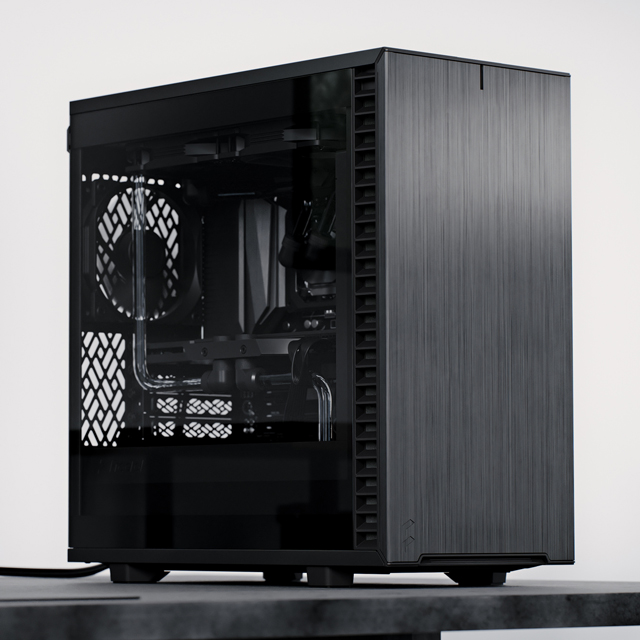 RE-DEFINING SLEEK
A brushed aluminum front and top-latching side panels offer a clean sophisticated look.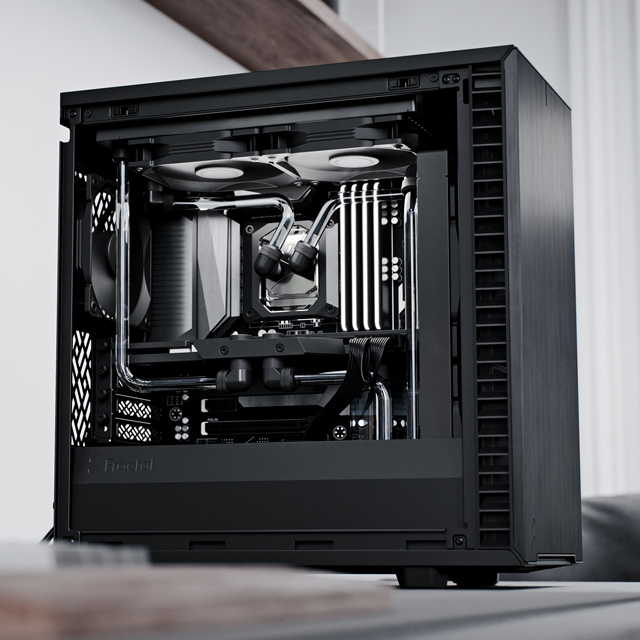 UP TO 7 FANS
Install up to 7x 120 mm or 4x 140 mm fans (one of each included).