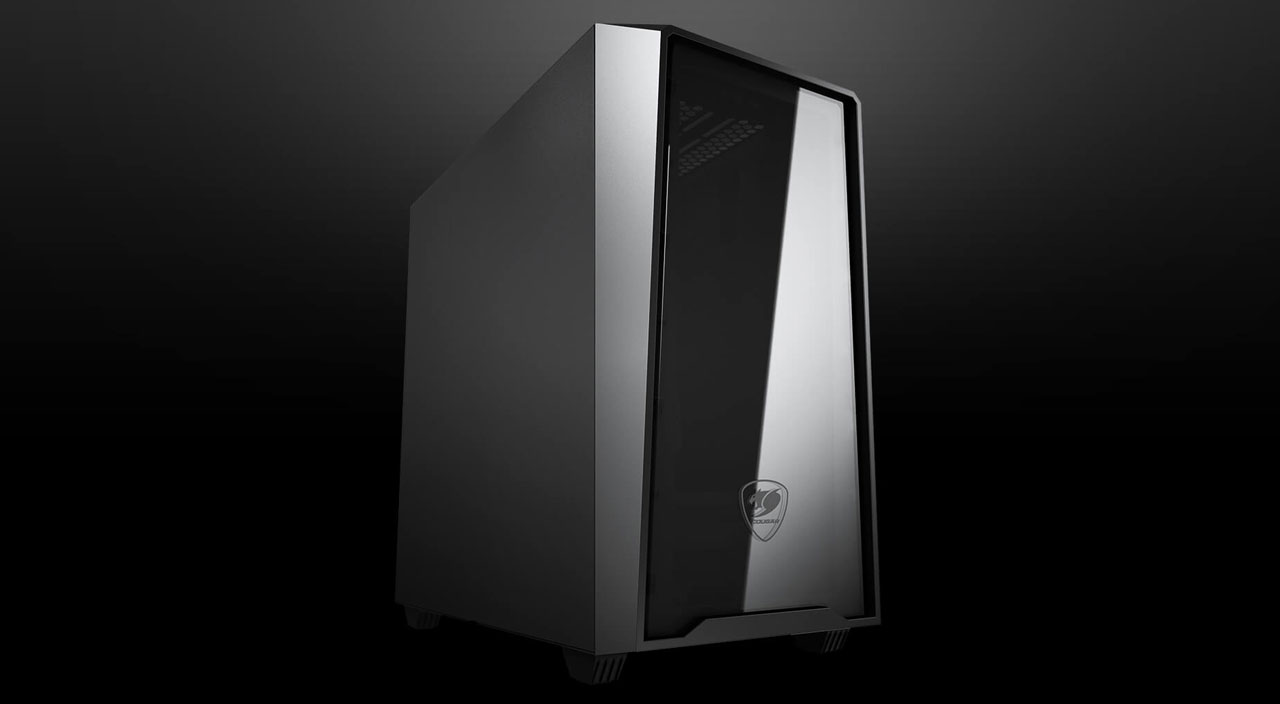 COUGAR MG120 mini tower case
With support for a micro ATX motherboard and graphics card up to 330 mm long, this elegant and compact case empowers you to build a mini yet mighty powerhouse. It also supports six cooling fans and three radiators for optimized cooling. And a dark mirror transparent front panel perfectly pairs with its clean, minimalistic design, and gives an attractive view of RGB lighting (RGB fans required, sold separately).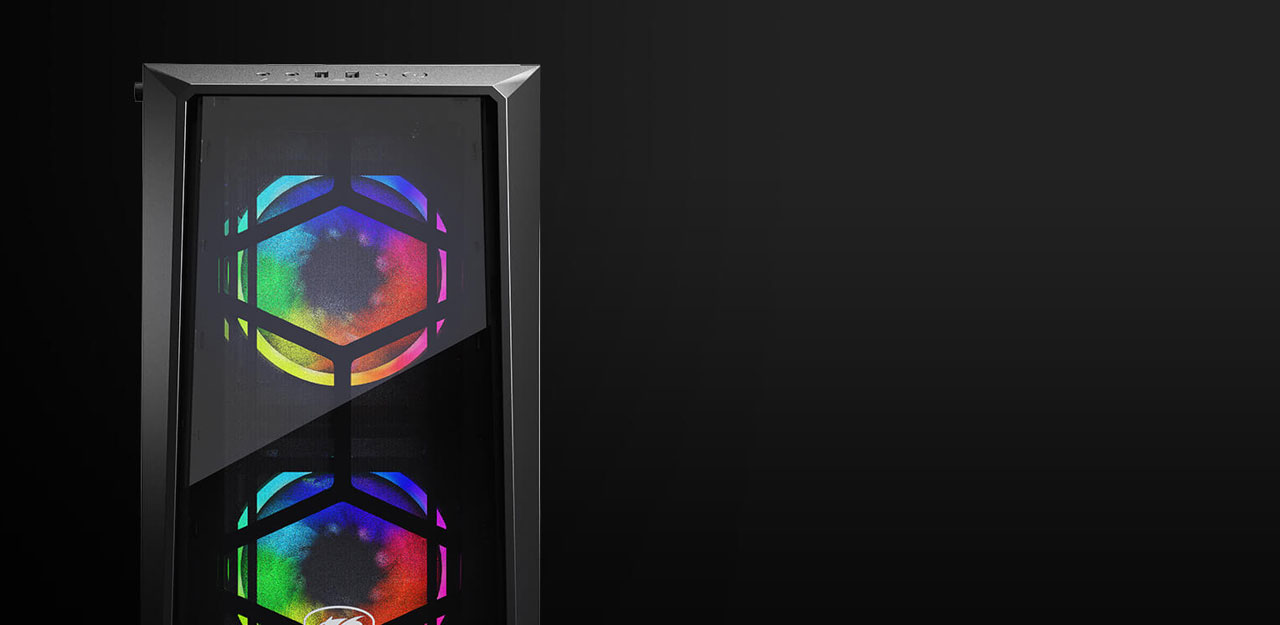 Darkmirror transparent front panel
Release your imagination and install dazzling fans to make your case more impressive.
* RGB fans are NOT included, please purchase separately.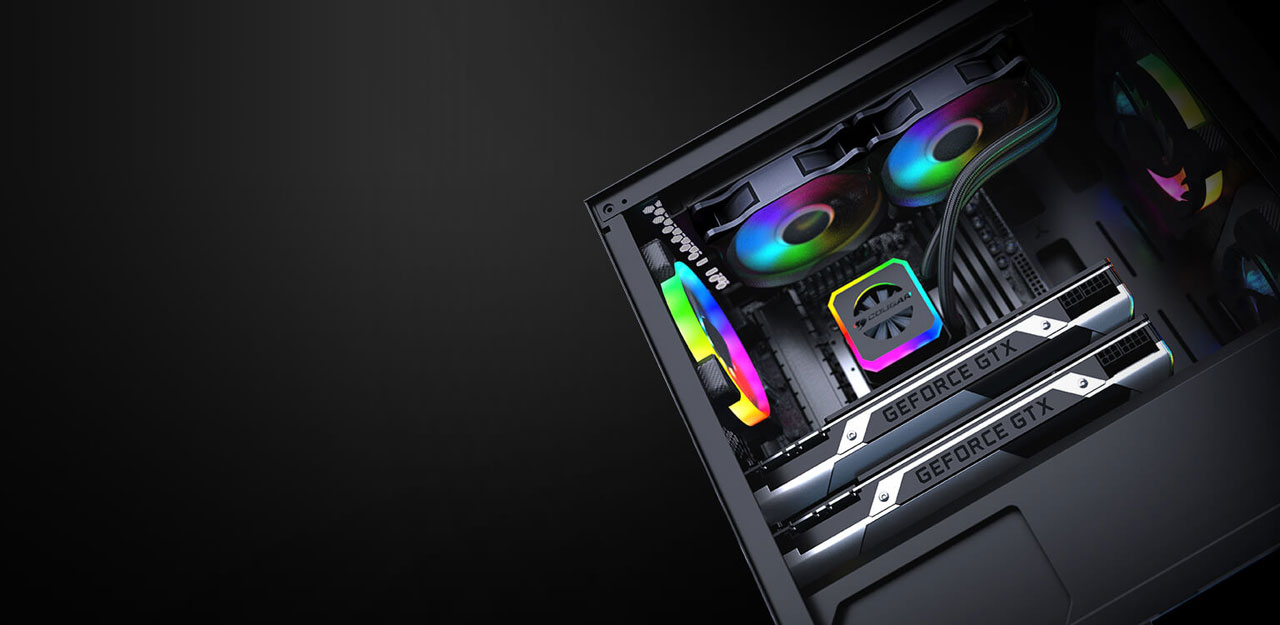 Great Support for Components
You won't believe how powerful a gaming beast you can build inside MG120. Its advanced support for graphics cards (up to two 330 mm-long graphics cards) will allow you to enjoy the latest games with smooth framerates.
Top-notch Cooling
MG120's compact layout allows you to install six fans and three water cooling radiators (The front supports up to 280mm radiator). This immense cooling potential will enable you to choose freely the components you want in your build.
Water cooling radiator support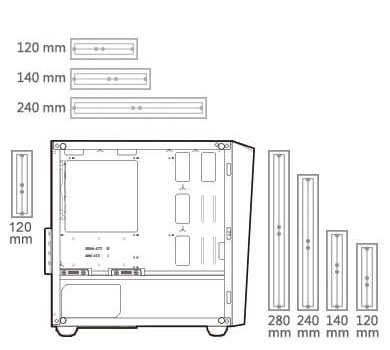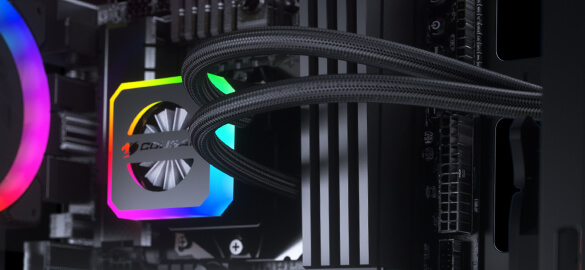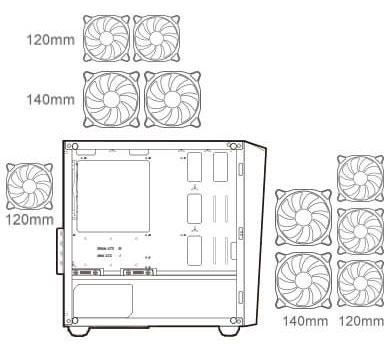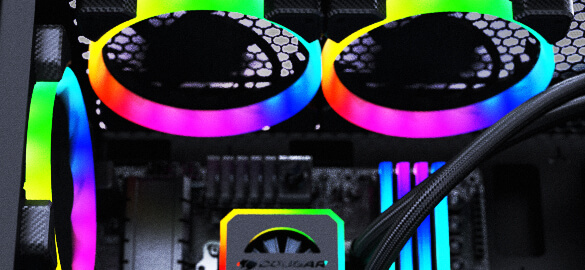 Incredible Storage
Up to two 3.5? HDDs and two 2.5? SSDs or four 2.5? SSDs will provide you with all the storage you need to install games and store all kinds of media.
* There are two SSD trays in this case. Please select two locations you prefer to install.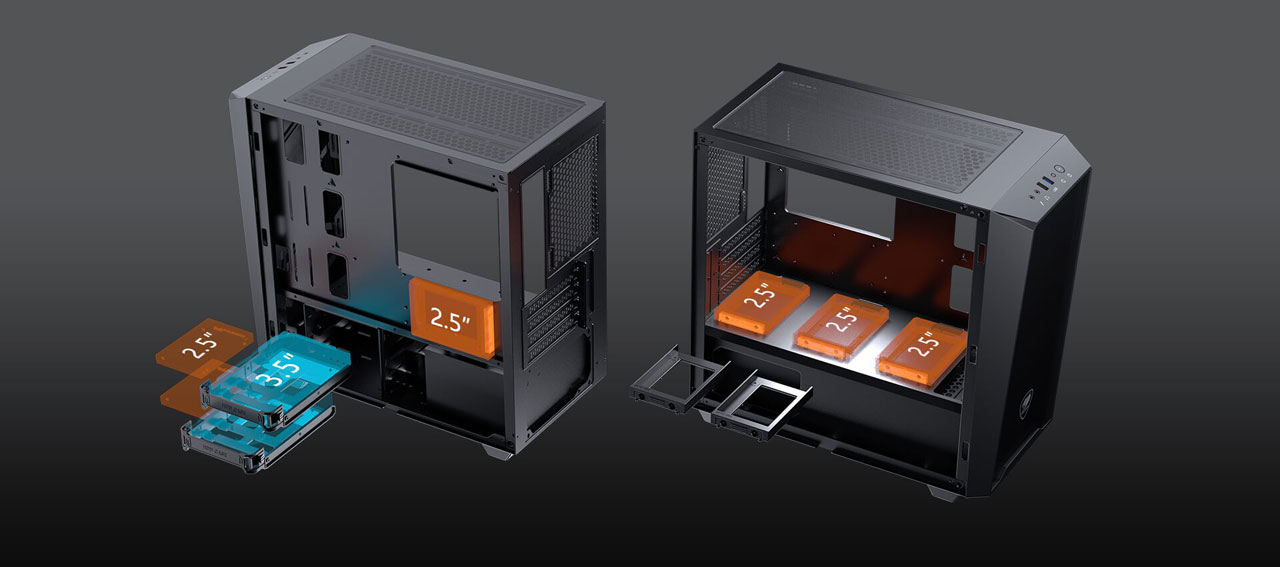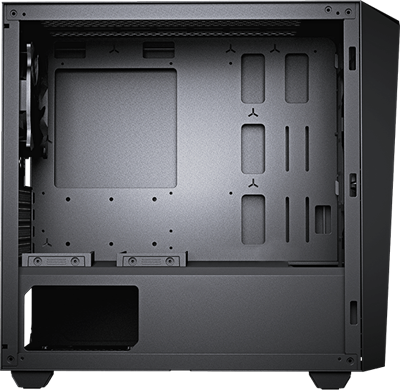 Minimalist Beauty
The case's 3.5" bay and PSU cover provide a clean view of your case and keep airflow moving smoothly.