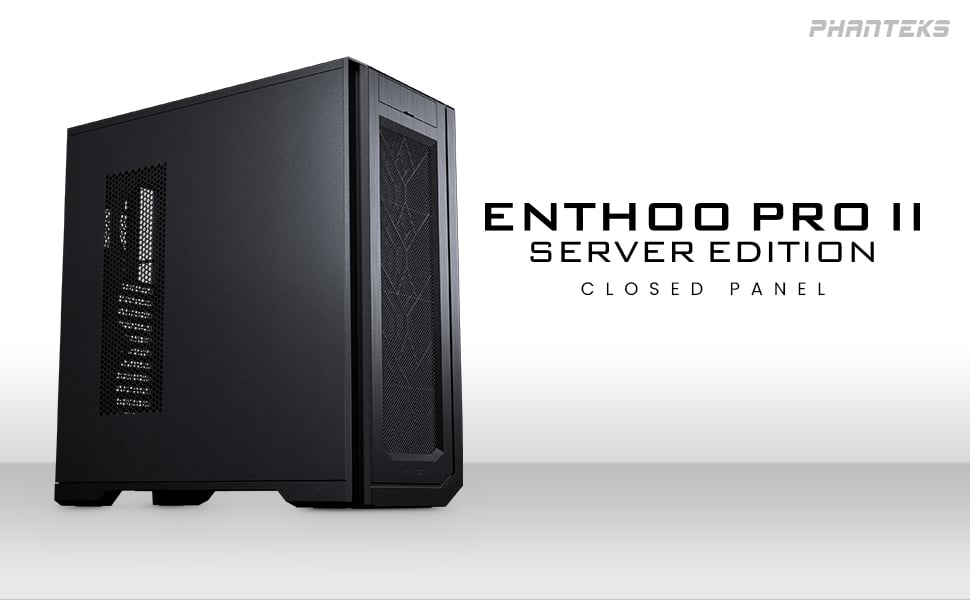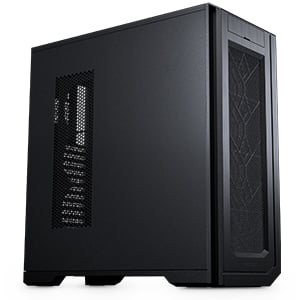 ENTHOO PRO II SE
HIGH PERFORMANCE FULL TOWER
The Enthoo Pro 2 has been designed with extreme performance in mind, featuring Phanteks' innovative 'High-Performance Fabric' that sets a new airflow performance standard in the PC enclosure industry. With an extremely spacious and versatile interior design and state-of-the-art features, the Pro 2 is ready to house any highend configuration. From SSI-EEB motherboards to extreme water cooling to extensive storage capabilities, anything is possible.
ENTHOO SERIES
Supports both consumer and server grade hardware
Extensive support for PCIe devices
Enthoo series are performance focused
ABOUT PHANTEKS
We strive to develop top-quality and superior products, this is why we are continuously pursuing excellence in developing new products to bring satisfaction to PC enthusiasts and computer users.
ENTHOO PRO II SE FEATURES
SERVER GRADE HARDWARE SUPPORT
Supports server grade hardware.
Combine consumer and server grade hardware.
Build a cost effective server solution for semi-professionals and small bussiness.
Extremely spacious and versatile interior design.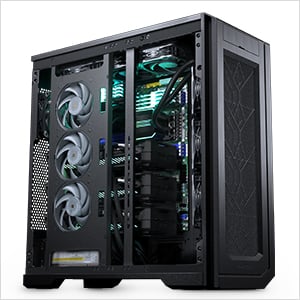 EXTRA FAN BRACKET
Left side fan bracket for direct GPU and CPU cooling.
To keep the components cool, an extra side fan bracket is added.
3x 120 fans can be installed on this bracket.
Up to 15 fans can be installed in total.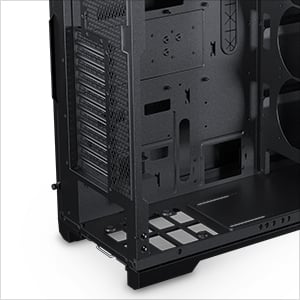 11 PCI SLOTS
With 11 available PCI slots, lots of hardware can be installed.
Build a large server or system.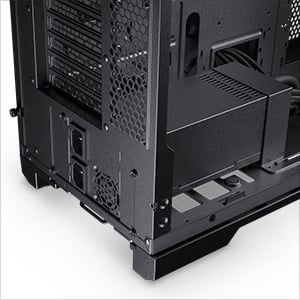 SERVER GRADE PSU SUPPORT
Brackets to install a server grade PSU are included.
Choose to install a PSU type of your needs.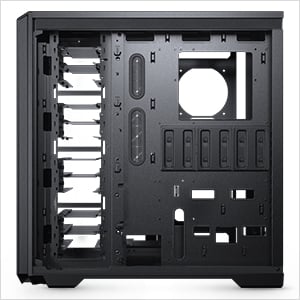 STORAGE OPTIONS
Up to 10 HDD locations (4 included)
Up to 11 SSD locations (11 included)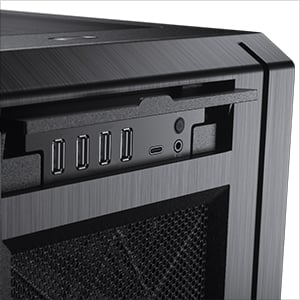 FRONT I/O
USB-C GEN 2
4x USB 3.0
Microphone/Headphone Combo
Reset Button
Power Button