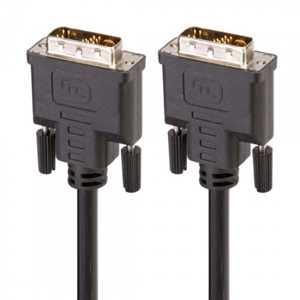 DVI-D Male to DVI-D Male Dual Link Cable
The Link Depot DVI-10-DD is a high-performance DVI-D male to DVI-D male dual link cable, with a DVI 24-Pin male connecter (other also call 25-pin or 24+1-Pin) at each end. It's fully compliant with DVI standard DDWG (Digital Display Work Group). It gives you a fast and easy way to connect your DVI-equipped source to DVI-enabled LCD Monitors, HDTV, and Digital Flat Panels etc.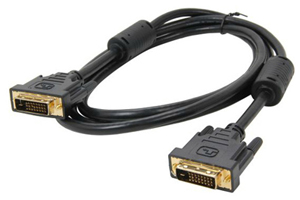 Dual link digital signaling allows for high speed transmission up to 9.95 Gbps, and supports a high resolution of up to 2048 x 1536 pixels, ensuring superior video quality. The 28AWG copper conductors are individually insulated in hard-density polypropylene to minimize cross talk, ensuring high-speed, error-free transmission. The shielded undermold protects against unwanted EMI/RFI interference for amazing integrity. And, each coax line is individually wrapped in foam-polyolefin insulation and over wrapped with a braided tinned copper shield.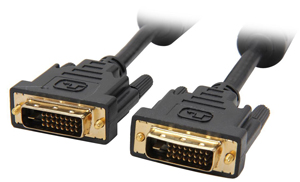 Additionally, the DVI-D male to DVI-D male dual link cable is available in your choice of cable length, including 3ft, 6ft, 10ft, and 15ft.