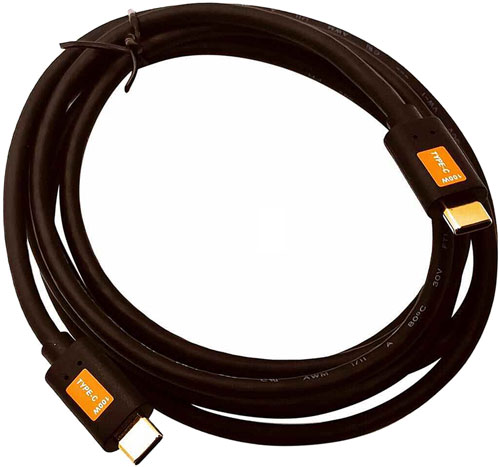 Nippon Labs USB Type-C Cable
Connect to data, power, and video through a single cable. This USB-C cable supports data rate of up to 10 Gbps, video resolution of up to 4K, and Power Delivery of up to 100W to fully unleash the performance of your newest electronics. A built-in E-Marker chip communicates the cable's current and signaling capability, so you can create a safe and stable connection for various devices like laptops, phones and tablets.
USB 3.1 TYPE-C MALE TO MALE CABLE
This USB 3.1 Type-C cable is an ideal solution for charging your USB Type-C enabled devices as well as syncing data, photos and music.
Compatible with MacBook (2015 and newer), Chromebook Pixel, Samsung Galaxy (S8, S8+ and newer) and other devices with a USB-C port.
Support USB 3.1 communication and features.
Backward compatible with USB 3.0, 2.0, and 1.1.
Support video displays resolution up to 4K and data transfer rate of 10Gbps.
Sync and charge your USB Type-C equipped device simultaneously.
USB Type-C features a smaller and reversible connector that makes it easier to plug in.
Built-in E-Marker
E-Markers (Electronic Markers) are required if the following conditions are met:
The USB-C cable is required to support more than 3A
The USB-C cable complies with all 3.1 Gen 1 or Gen 2 specifications
This allows queries for features supported by the cable and allows all functions to be accessed.
Features
USB 3.1 Gen 2 USB-C male to USB-C male cable
3 feet cable
Cable color: Black
Compatible with USB Revision 3.1 / 3.0 / 2.0 / 1.1
Leverages SuperSpeed USB 10Gbps to increase transfer rates up to 10Gbps, 2x faster than 3.0 and 20x faster than the existing USB 2.0 technology
Power delivery up to 100W
E-Marker chipset built-in