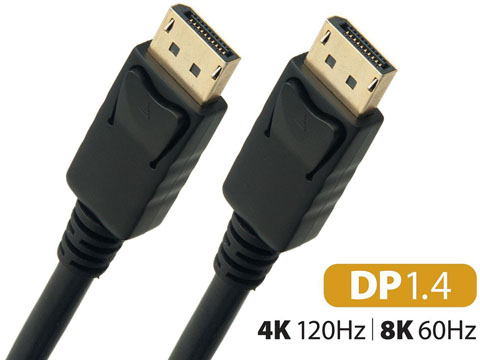 8K DisplayPort to DisplayPort Cable 1.4 VERSION with 8K 60Hz Male to Male
The DisplayPort to DisplayPort Cable is an indispensable companion for your laptop or desktop equipped with DisplayPort. It supports up to 8K (7680 x 4320) resolution. The combination of gold-plated connectors, bare copper conductors, and quality build provides superior performance, reliability and durability.
DISPLAYPORT cable 1.4 features support for high-bandwidth HBR3, 32.4 Gbps bandwidth, DSC 1.2 display stream compression, FEC forward error correction, and 32 audio channels; The DP to DP cable is backwards compatible with DisplayPort 1.2.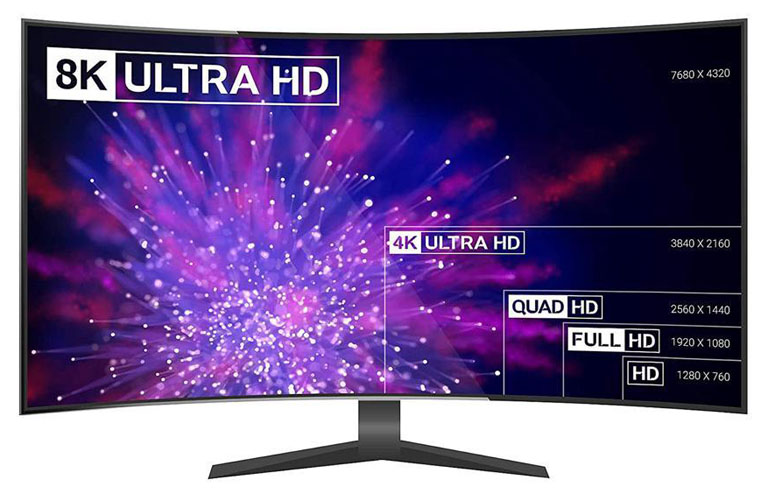 VIDEO RESOLUTION support up to 8K (7680 x 4320) including 5K (5120 x 2880 @ 60Hz), 4K Ultra HD (3840 x 2160 @ 60Hz) and 1080P (Full HD) with the premium Display cable; The Display Port to Display Port cable supports flawless audio pass-thru for uncompressed digital 7.1, 5.1 or 2 channels.
GAMING MONITOR companion DisplayPort cables connect your GTX video graphics card to a 165 Hz gaming monitor; The 4K DisplayPort cable utilizes all the features of your graphics card and monitors.
MST MULTI-STREAM TECHNOLOGY offers support for a multi-monitor configuration with the Display Port 1.4 cable; Backwards compatible with DisplayPort 1.2 cable and USB C to DisplayPort adapter for laptops with USB-C or Thunderbolt 3.
24K Gold Plate connector and 100 % Copper cable.