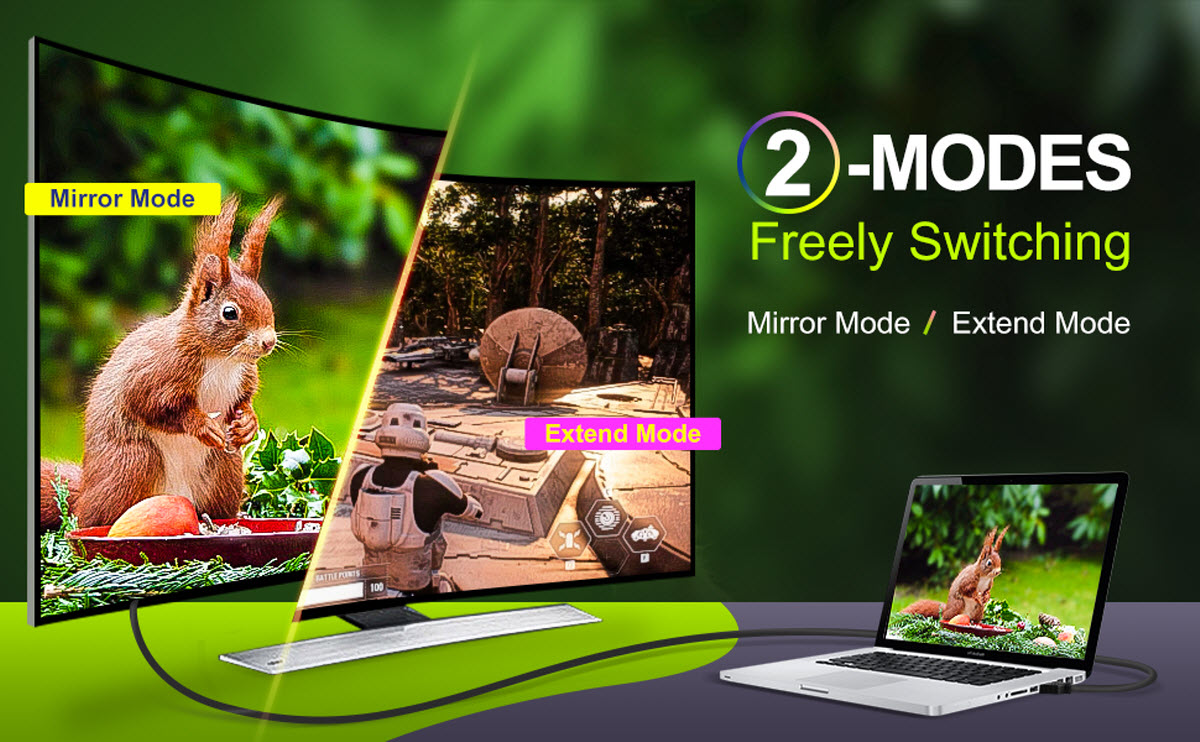 Nippon Labs High Speed HDMI to DVI-D Cable Adapter Cable
The Nippon Labs HDMI to DVI Adapter Cable connects computers & other source devices with HDMI outputs such as Blu-Ray players, Xbox 360 to DVI equipped televisions or monitors. Provides maximum support for resolutions up to 1920 x 1200. This cable supports high-bandwidth, uncompressed video & provides your system with high-definition video quality.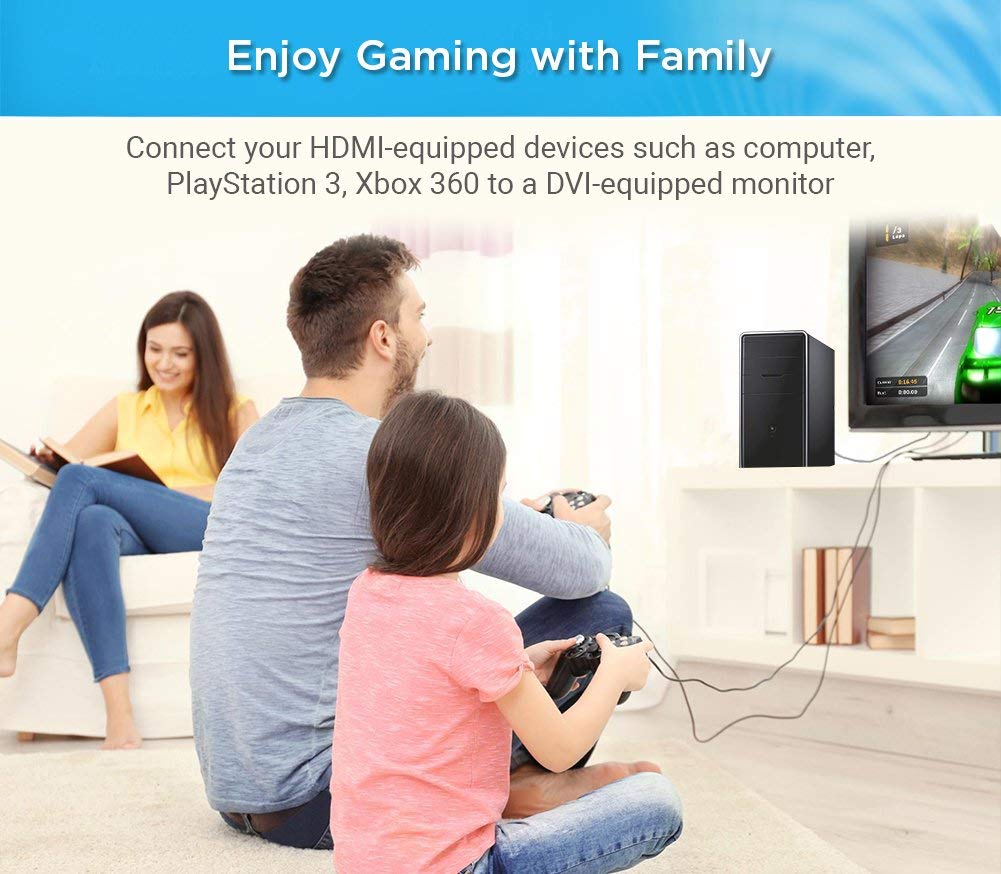 Convert your Computer into a Home Entertainment Center
- Turns your computer to a Home Theater center where you can watch computer based media on your TV or a projector.
- Connects computers with DVI connections such as home-theater PCs, Mac minis, & some laptops-to a HDMI equipped HDTV or other display device with HDMI connection.
- For office professionals, you can use this cable to create quality presentations using your projector. For home users, the cable will help you turn your computer into a virtual home-entertainment center, so you can watch all your computer-based media on your home-theater screen.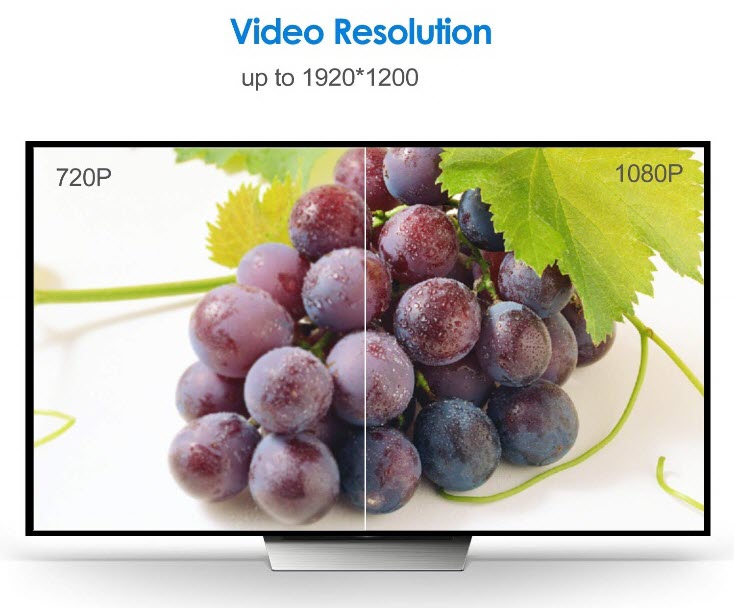 Up to 1080P
Supports full HD video
Excellent resolutions up to 1080P
Double Shielded, Stable Transmission
24K Gold-plated full metal connectors
Oxygen free copper lines, double shielded design
Minimum transmission signal loss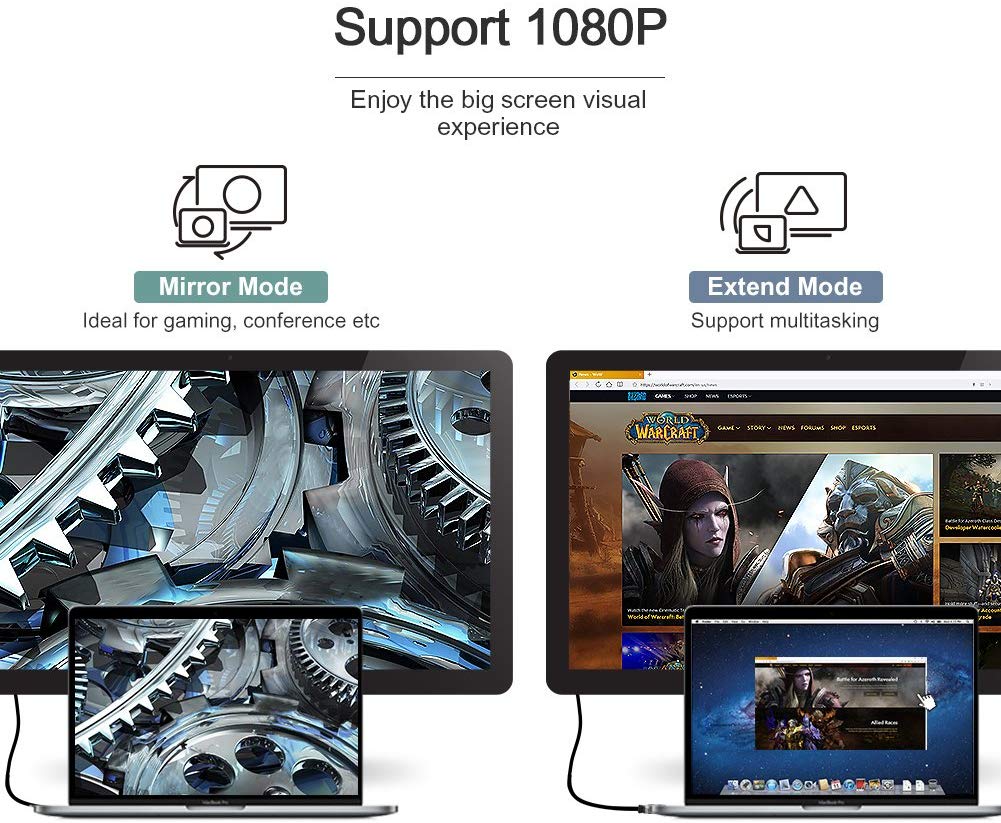 MIRROR YOUR PC
Duplicate your screen for sharing information
Mirror mode is ideal for making presentations
Perfect for Conferences, Education, Gaming, Home Theater setup etc.
EXTEND YOUR PC
Laptop and External Display can show different screens with Extend mode for easy Multi-tasking
Excellent Video Resolution - up to 1920 * 1200
Supports Full HD 1080p videos
HDMI to DVI adapter cable connects a computer graphics card with DVI to a monitor or HDTV with HDMI input
DVI to HDMI adapter cable also connects an HDMI source device such as a Blu-ray player, Apple TV, Roku, Play Station 3/4, Xbox One/360, or Nintendo Wii to a monitor with DVI-D input
FLAWLESS SOUND TRANSMISSION
> Most of the Newer Generation Graphic Cards are able to transmit sound via HDMI-DVI cable through Sound Chips in the Graphics Card.
> Graphic Cards such as Nvidia 8000-series (or newer), ATI/AMD HD5000-series (or newer), Radeon 2000 are compatible with this HDMI-DVI Cable.
NOTE: For Sound Transmission through HDMI to DVI cable PLEASE ensure that the latest graphic cards & newest audio drivers are installed.