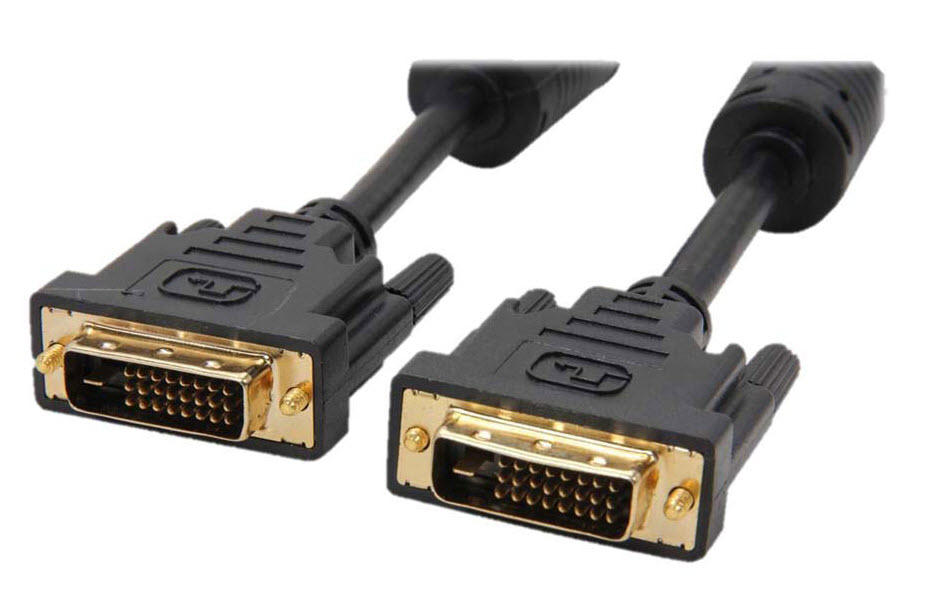 Nippon Labs DVI-D Dual Link Male-to-Male Cable
The Nippon Labs DVI-D Dual Link male-to-male cable is an ideal choice to transmit video signal for gaming, home theater or workplace. It is compatible with all devices with DVI-D Dual Link port. The common application is connecting the personal computer with display, digital CRT display, projector or smart TV. Supporting Plug & Play, the connection could be quickly set up without restarting the PC. The gold-plated connector not only enhances the connection but also prevents from corrosion. The design of the connector housing is ergonomic for human hands to plug and unplug. The oversized thumb screws make it much easier for you to tightly secure the connectors to your devices.
Superior Construction
1) Tinned copper core
2) PE foamed
3) Foil shielding
4) Twisted copper wire
5) Braid shelding
6) PVC jacket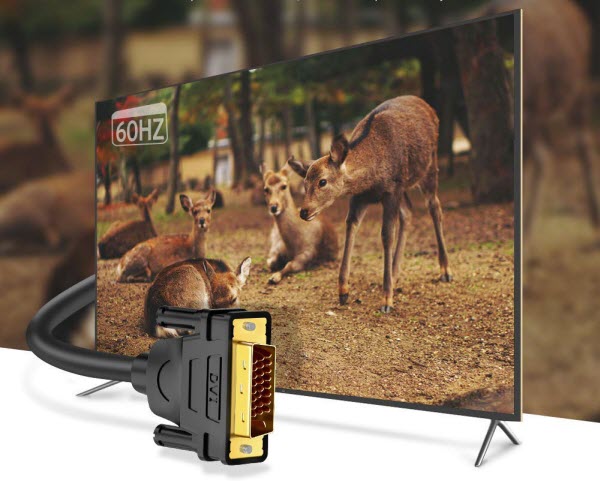 Up to 2K High Resolution
2K resolutions up to 2560x1600
2560x1440 @ 60Hz (1440p)
1920x1200 and 1080p
Extended Display
A second screen for convenient work and entertainment.
Cloned Display
Enjoy the bigger screen with original high quality image.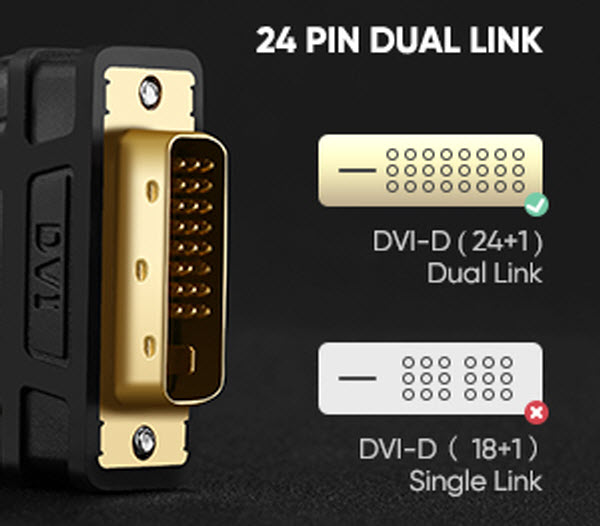 Cable Features
Ferrite core
Thumb-tightened screws
Gold-plated connectors
DVI-D Dual Link (24+1)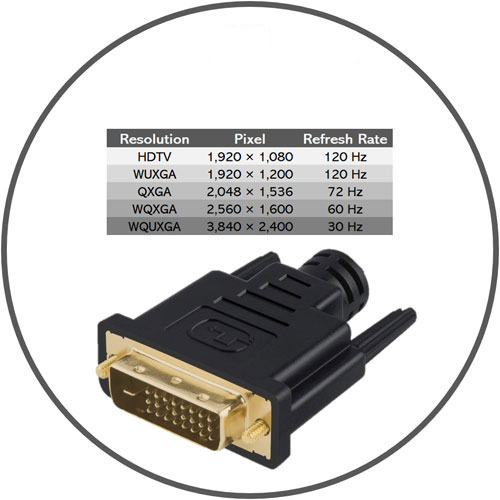 Guide for Resolutions and Refresh Rates
Nippon Labs DVI-D Dual Link cable supports various resolution settings, including:
QXGA (2048x1536) @ 72Hz with CVT blanking (2x 163MHz)
HDTV (1920x1080) @ 120Hz with CVT-RB blanking (2x 143MHz)
WUXGA (1920x1200) @ 120Hz with CVT-RB blanking (2x 154MHz)
WQXGA (2560x1600) @ 60Hz with CVT-RB blanking (2x 135MHz)
WQUXGA (3840x2400) @ 30Hz with CVT-RB blanking (2x 146MHz)
HDCP Certified
Nippon Labs DVI-D Dual Link Cable meets the standard of HDCP, so you will be able to enjoy your movies, TV series or games without HDCP failure.
Nowadays, many media contents are provided with HDCP (High-Bandwidth Digital Content Protection). The cable that doesn't support HDCP could lead to an HDCP authorization problem. An HDCP certified DVI-D Dual Link cable will prevent the embarrassing blue screen, instead, it allows you to enjoy the movies or TV series with your loved ones.

Options in Length
Nippon Labs provides various lengths for DVI-D Dual Link Cables, which are 3, 6, 10 and 15 feet.