Nippon Labs USB3-AB USB 3.0 Type A to B Male to Male Cable
The Nippon Labs USB3-AB is a high-performance USB 3.0 type A to type B cable for connecting various peripherals to a host computer (Mac/PC). Its built-in USB 3.0 delivers super-fast data transfer speeds of up to 5Gbps, while the foil-and-braid shield minimizes the signal interference for reliable performance. The high-quality construction—including corrosion-resistant gold-plated connectors, the molded strain relief design, and grip treads—ensures durable, long-lasting performance for years to come. Plus, it supports plug-and-play and offers multiple length options.
Usage
Nippon Labs USB3-AB USB 3.0 has a Type A male connector and a type B male connector. It is a great choice to connect your PC with the devices with USB type B port, like printer, scanner, hard drive, server, and HDD Docking station. The compliance of USB 3.0 gives it tremendous capability of data transmission. The theoretical top speed of it is up to 5 Gbit/s or 625 MB/s.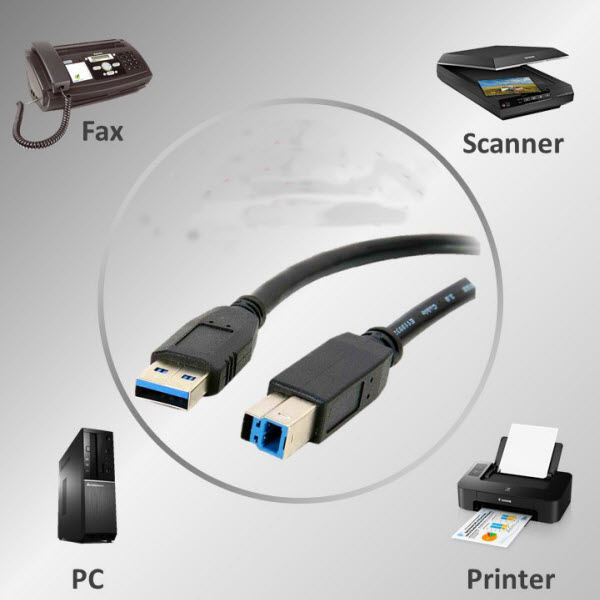 Compatibility
The Printer Cable is compatible with common devices with USB Type B Connector like Dell S2340T monitor, Dell USB 3.0 docking station, HP USB 3.0 port replicator, and Western Digital (WD) and Seagate desktop USB 3.0 external hard drives with Type-B USB 3.0 port.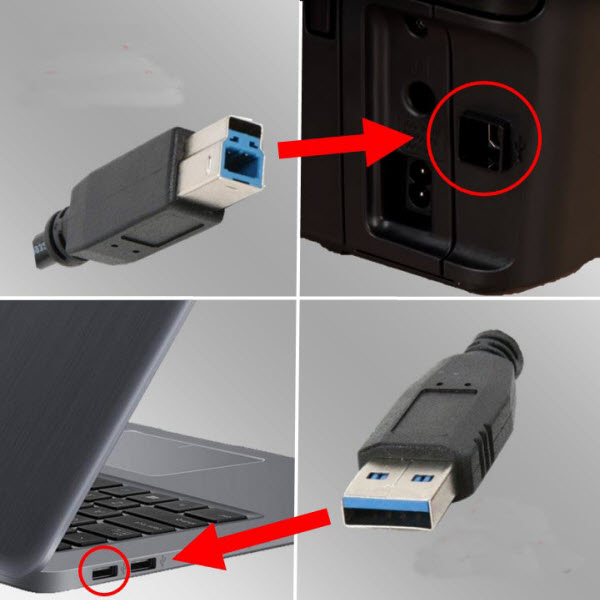 Options in Length
Nippon Labs provides various lengths for USB 3.0 Type A to B Male to Male Cables, which are 3, 6, 10, and 15 feet.