Equip your bathtub or shower with the Memory Foam Bath Mat from Lavish Home, and enjoy cushy comfort with an extra element of safety. This bath rug features a soft, absorbent top layer and a memory foam core, bringing you the maximum comfort while you dry off. It also provides the added security of slip-resistance when you step out of the bath. A wide range of colors allows you to choose the one you need to perfectly match your bathroom decor. It's available in blue, white, ivory, platinum, chocolate, and green.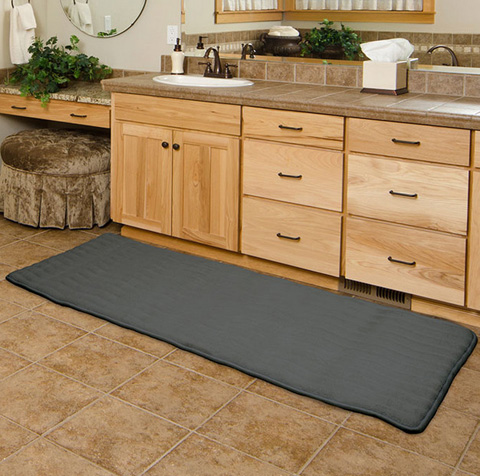 Ultimate comfort
The bath rug's top layer is super soft, and can quickly wick away any moisture, making it extra gentle and ultra-absorbent. Filled with a memory foam core, it cushions your feet and feels great while you dry off and get ready for the day.
Non-slip backing
When placed on a dry surface, the slip-resistant polyurethane backing ensures that the bath mat grips firmly to the floor for safety.