UNMATCHED MEMORY PERFORMANCE AND STABILITY
With traditional memory design the memory signals are often distorted by electromagnetic signals from other components, making the system perform slower or become unstable. MSI introduces DDR4 Boost technology with optimized traces and fully isolated memory circuitry. This design ensures the memory signals stay pure for optimal performance and stability.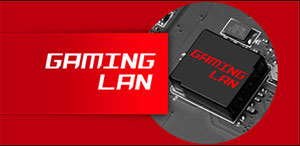 DOMINATE THE GAME WITH LOWEST LATENCY
Get ready to crush your enemies on the battlefield with MSI® GAMING LAN, featuring carefully selected components to ensure the best online gaming experience without lag.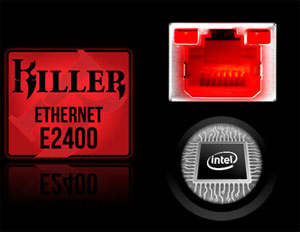 TRUE GAMING LAN WITH KILLER™
Designed with gaming DNA, Killer™ LAN is optimized for championship level online and LAN eSports.
The new Killer E2400 Intelligent Networking Platform, featuring Advanced Stream Detect 2.0, is built for maximum networking performance for online games and high-quality streaming media. Killer™ LAN automatically detects and accelerates game traffic ahead of other network traffic for smoother, stutter-free in-game performance and the competitive edge.
GAMING OPTIMIZED BANDWITH MANAGEMENT
Dedicated to giving you the best online gaming experience with optimized traffic prioritization and low latency, MSI GAMING LAN Manager automatically classifies and prioritizes the latency-sensitive applications for online games.
MSI GAMING LAN Manager
Automatically prioritizes games above other applications
Allows you to change applications' traffic priority
Allows you to customize you to customize bandwidth for each application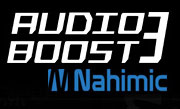 STUDIO GRADE SOUND WITH AUDIO BOOST 3
With Audio Boost 3 we're delivering the highest sound quality through the use of premium quality audio components. That way, you can enjoy breathtaking, crystal clear sound and music through 8-channel HD Audio or high impendence headphones and truly dominate the game.