PRO Z690-A WIFI
Exclusive features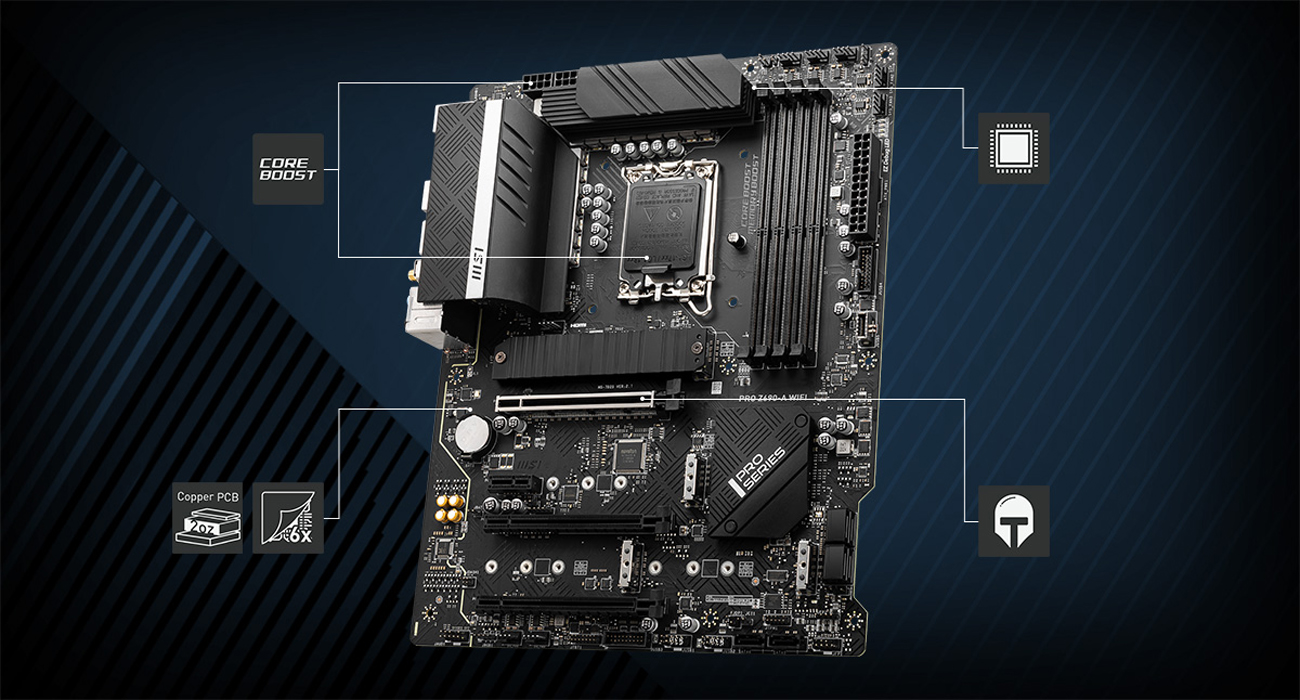 Core Boost Technology
Combining 2x 8 pin power connectors and premium layout design, that is ready for unleashing the maximum performance.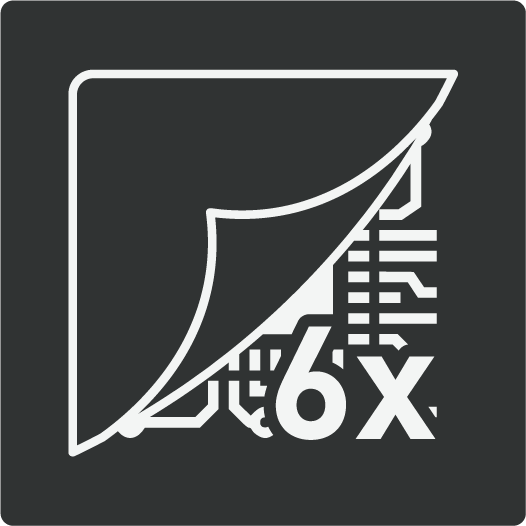 6 layer PCB with 2oz Thickened Copper
6 layer PCB with 2oz thickened copper provides higher performance and long-lasting system stability without any compromise.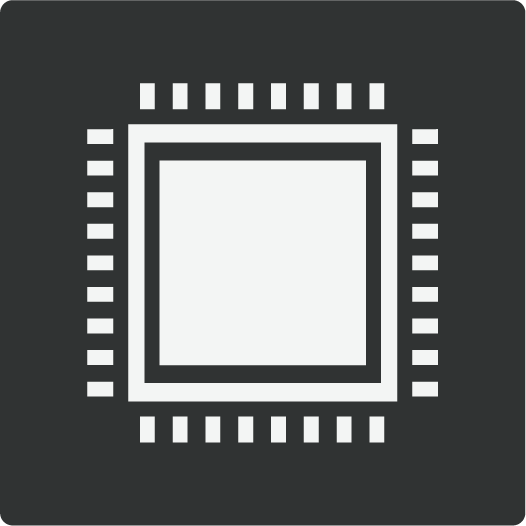 Digital PWM
Highest quality component digital power IC makes sure your system runs smoothly under the most extreme conditions.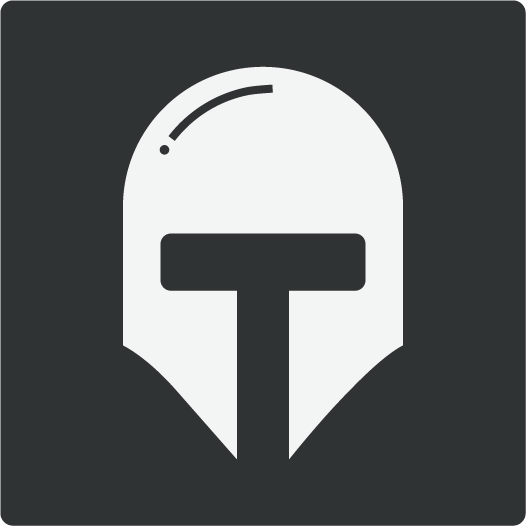 PCIe Steel Armor
Protecting VGA cards against bending and EMI for better performance, stability and strength.
PRO Z690-A WIFI
premium thermal solutions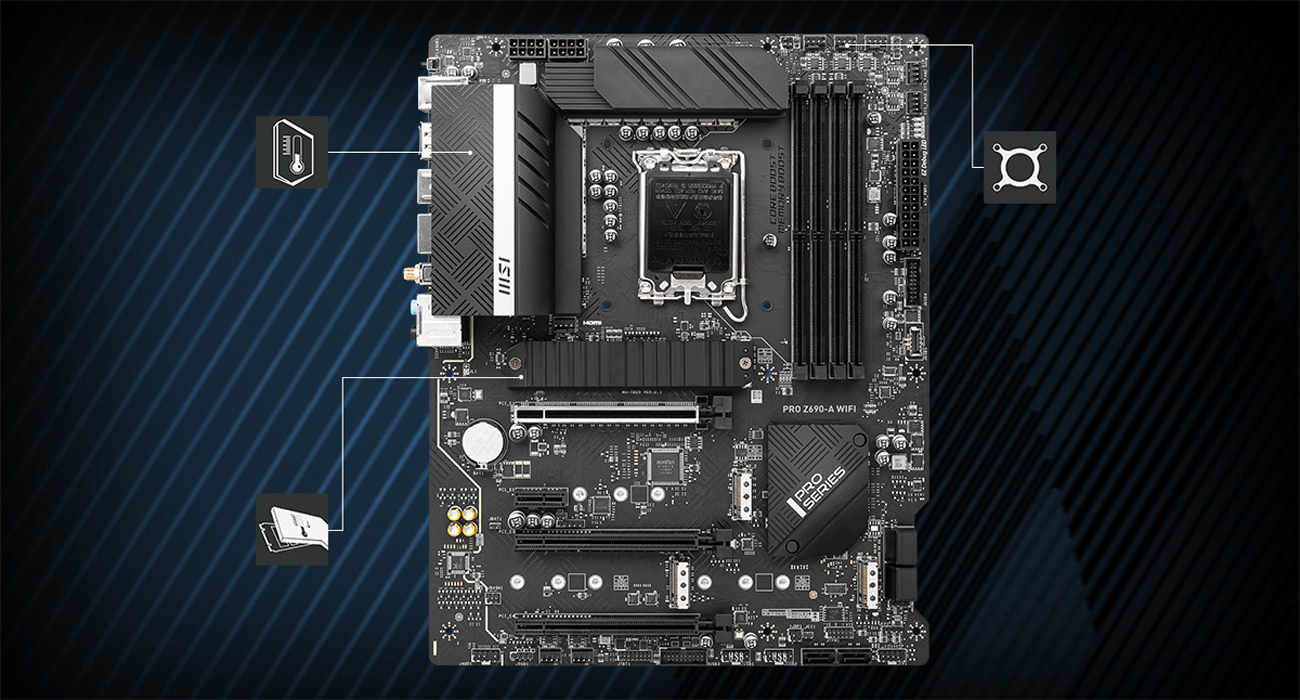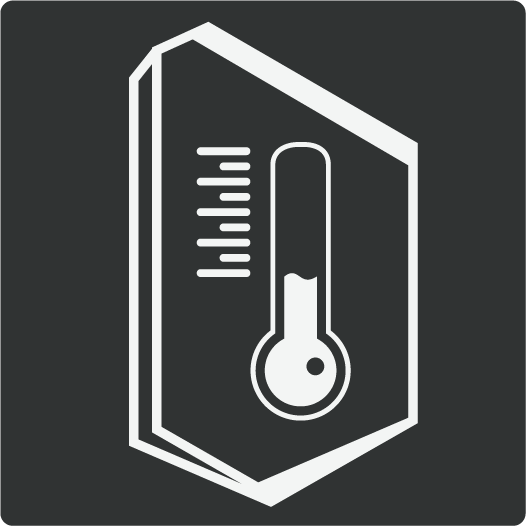 Extended Heatsink
MSI extended PWM heatsink and enhanced circuit design ensures even high-end processors to run in full speed.
M.2 Shield Frozr
Strengthened built-in M.2 thermal solution. Keeps M.2 SSDs safe while preventing throttling, making them run faster.
Pump Fan Support
Control watercooling pump speeds for best flow and noise control.
PRO Z690-A WIFI
HIGH-SPEED TRANSMISSION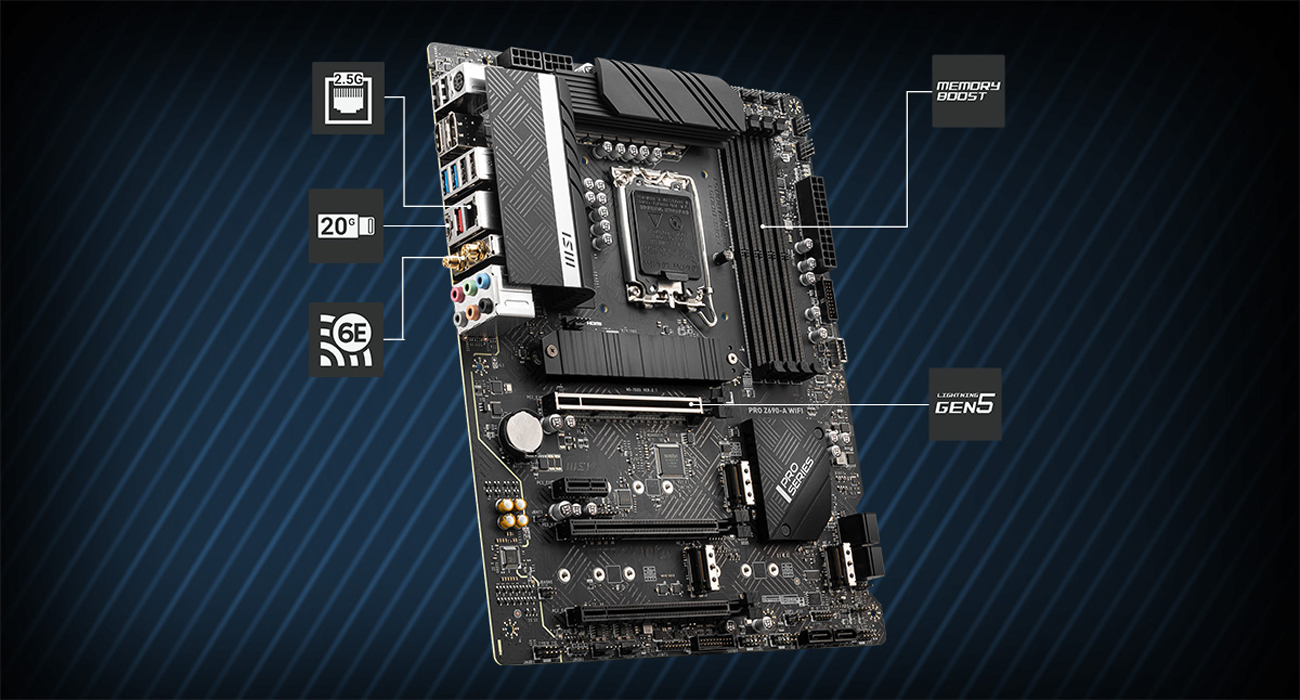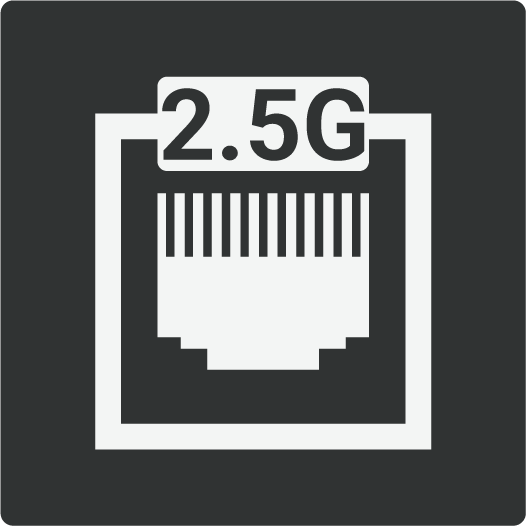 2.5G Network Solution
Featuring premium 2.5G LAN with LAN manager delivers better network experience.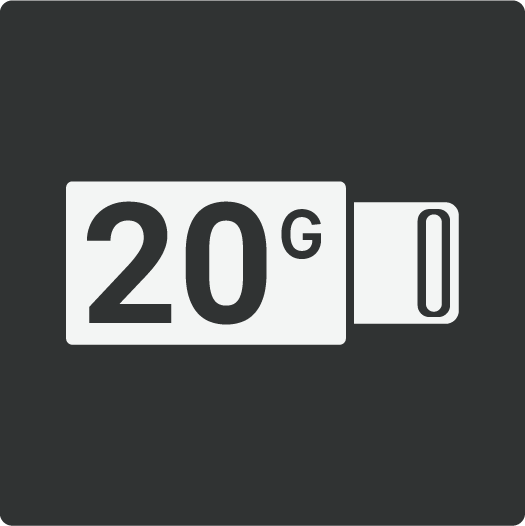 Lightning USB 20G
Built-in USB 3.2 Gen 2x2 port, offers the 20Gbps transmission speed, 4X faster than USB 3.2 Gen 1.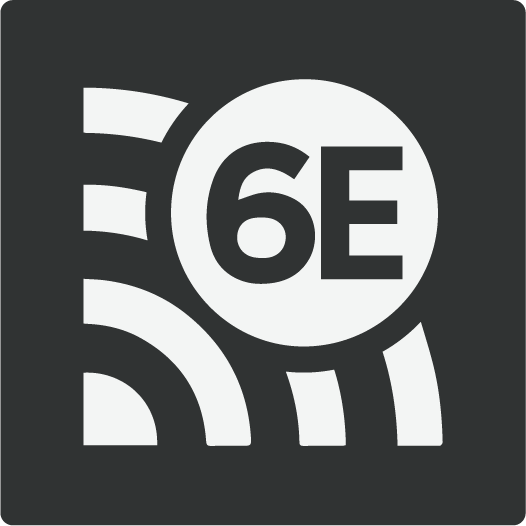 Intel Wi-Fi 6E
The latest wireless solution supports 6GHz spectrum, MU-MIMO and BSS color technology, delivering speeds up to 2400Mbps.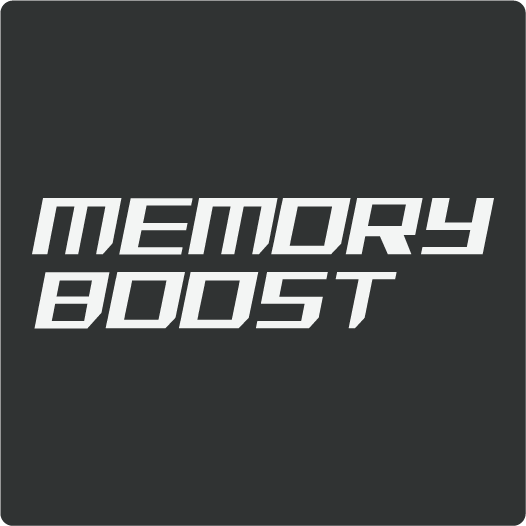 Memory Boost
The fully isolated DDR circuit to deliver pure data signals for the best gaming and overclocking performance.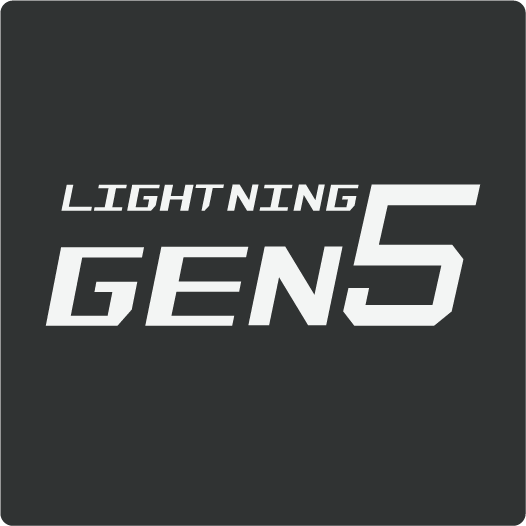 Lightning Gen 5 Solution
The latest Gen 5 PCI-E solution with up to 128GB/s bandwidth for maximum transfer speed.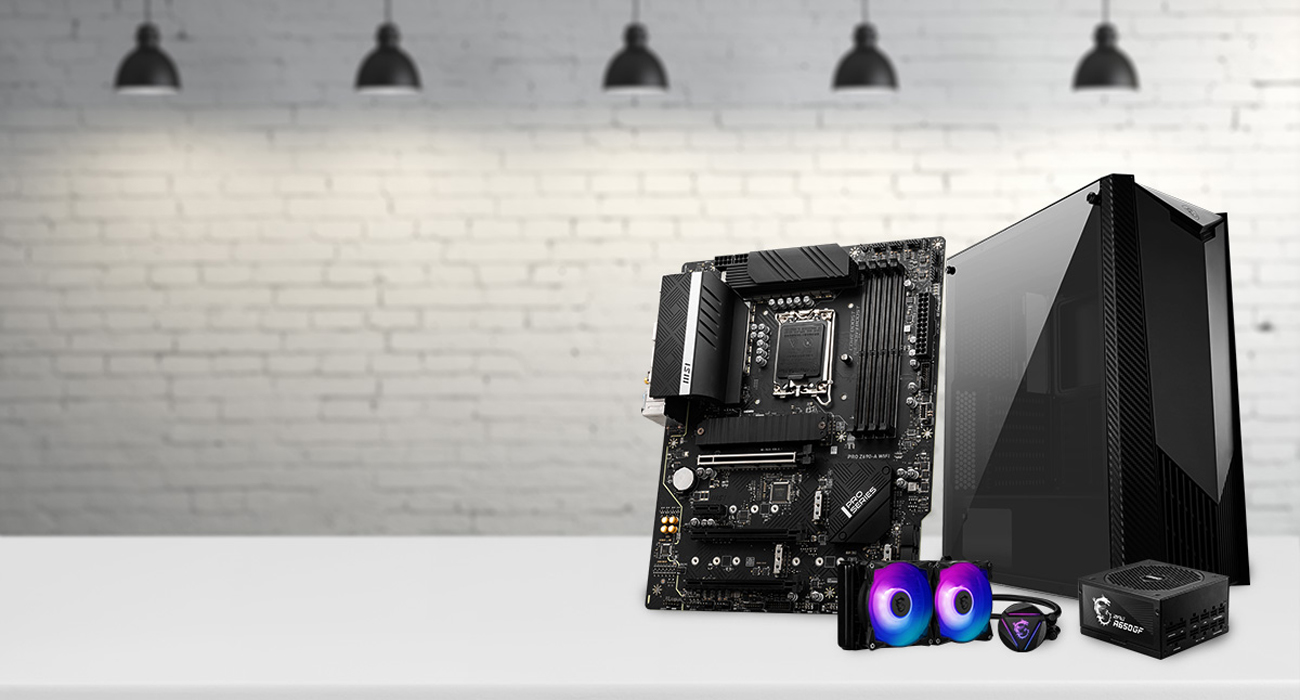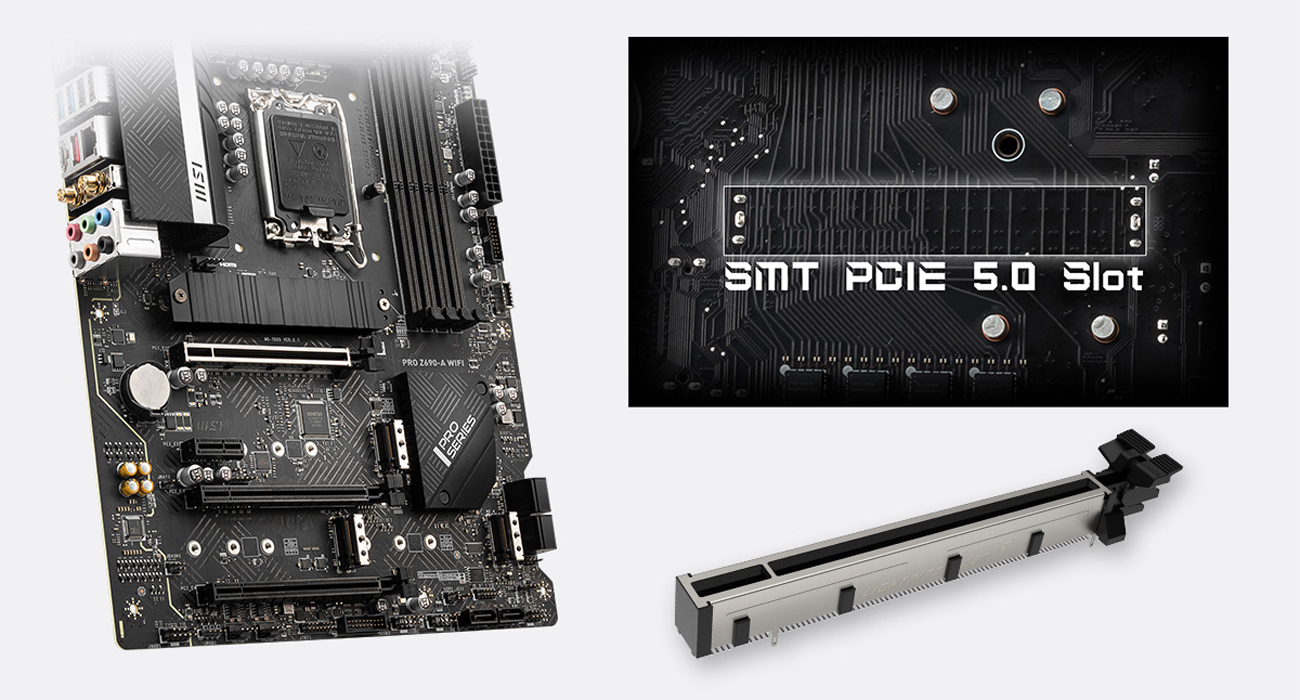 LIGHTNING GEN 5 PCI-E
MSI Lightning Gen 5 PCI-E represents the bandwidth of a x16 interface to 128GB/s, which is double of the speed of the previous generation. The advanced SMT(Surface Mount Technology) PCI-E slot diminishes the interference and electrical noise, fully supporting higher bandwidth and faster transfer speeds of PCI-E 5.0 signal.
LATEST DDR5 MEMORY
A huge step of DDR performance enhancement with the latest DDR5 memory. Combined with dedicated SMT welding process and MSI Memory Boost technology, PRO Z690-A WIFI is ready to deliver the world class memory performance.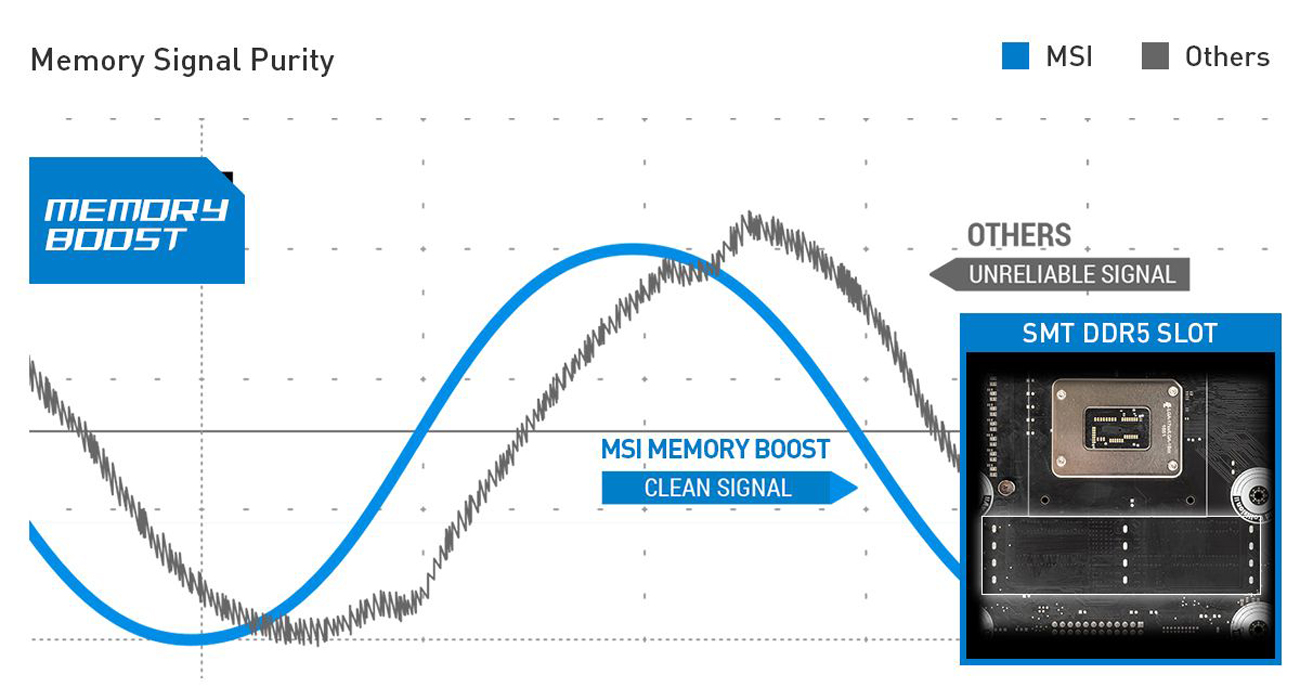 UNMATCHED MEMORY PERFORMANCE
MSI motherboards are crammed with features to fuel your system's memory with more speed, higher overclockability and increased stability. Optimized traces and a fully isolated memory circuitry ensures perfect stability and performance, so you never have to worry about your system crashing.
CORE BOOST
Core Boost technology combines MSI's premium layout and digital power design which allows for faster and undistorted current delivery to the CPU at pin-point precision. Not only supporting multi-core CPU, but creating the perfect conditions for your CPU overclocking.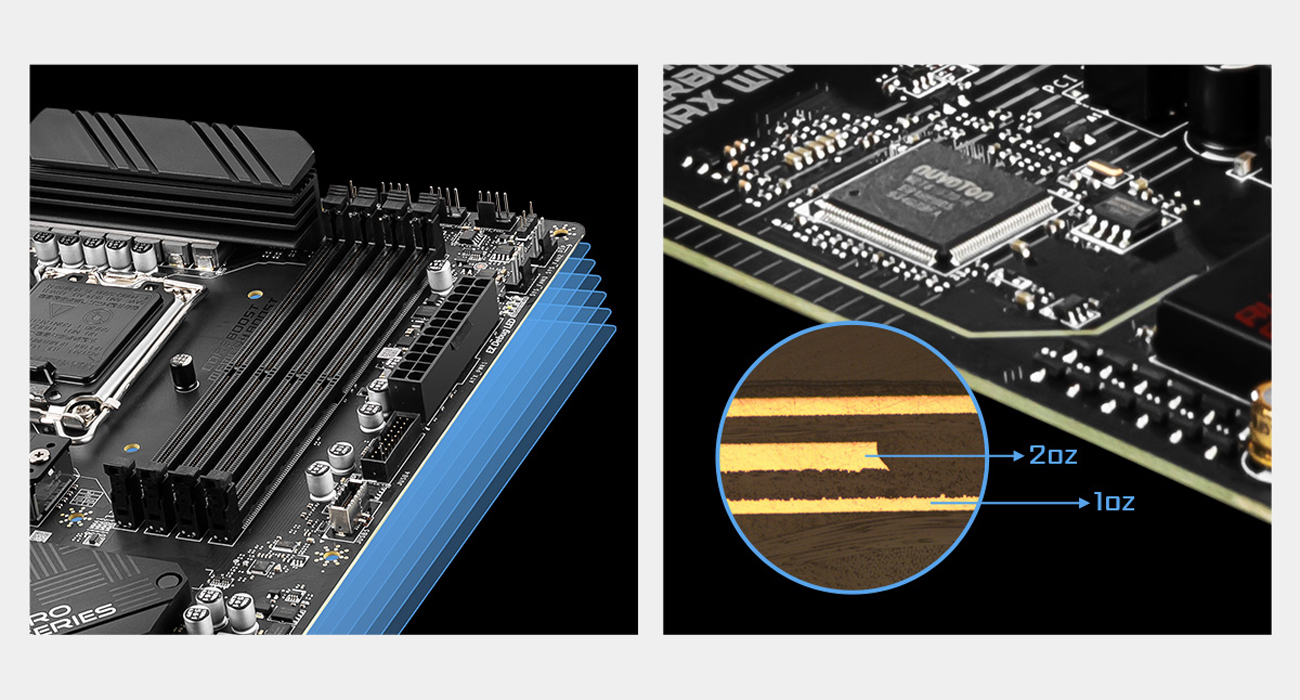 6-LAYER SERVER GRADE PCB WITH 2OZ THICKENED COPPER
An enhanced PCB design with 2oz thickened copper and multilayer server grade solution increases conductivity, improving heat dissipation and performance reliability especially during overclocking.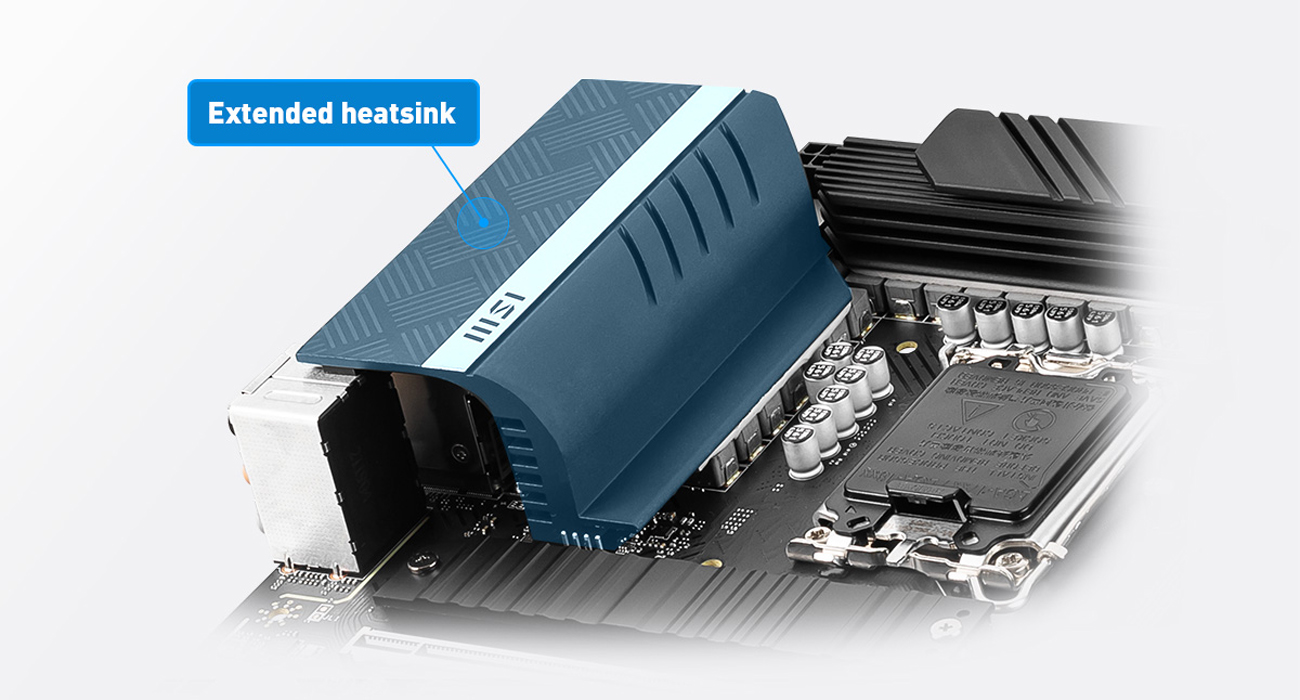 EXTENDED HEATSINK
Metal extended heatsink enlarge the surface of heat dissipation, ensures even high-end processors to run in full speed.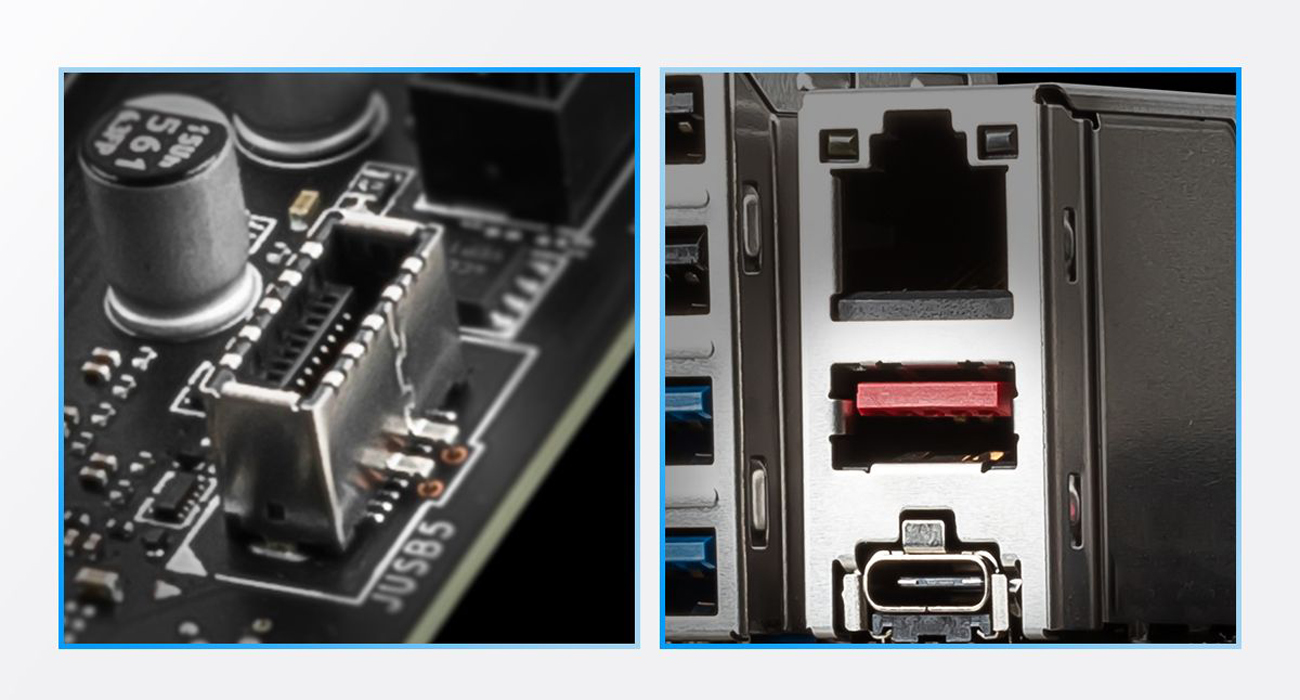 USB Type-C ready in both Front case panel & Rear IO
Get all the performance benefits from the USB Type-C connector. This reversible USB connector allows for effortless connecting of USB devices.
LIGHTNING GEN 4 M.2 WITH M.2 SHIELD FROZR
Cooling your NVMe SSD delays throttling which results in higher overall performance. Part of the motherboards heatsink design which helps avoid SSD throttling by offering the best thermal protection.
FASTER LIGHTNING USB 20G
The transmission speed of the latest USB 3.2 Gen 2x2 reaches up to 20Gbps, which is four times faster than USB 3.2 Gen 1 solution. PRO Z690-A WIFI offers stable high speed transmission by reversible Type-C as well as read and write your files over USB faster than ever.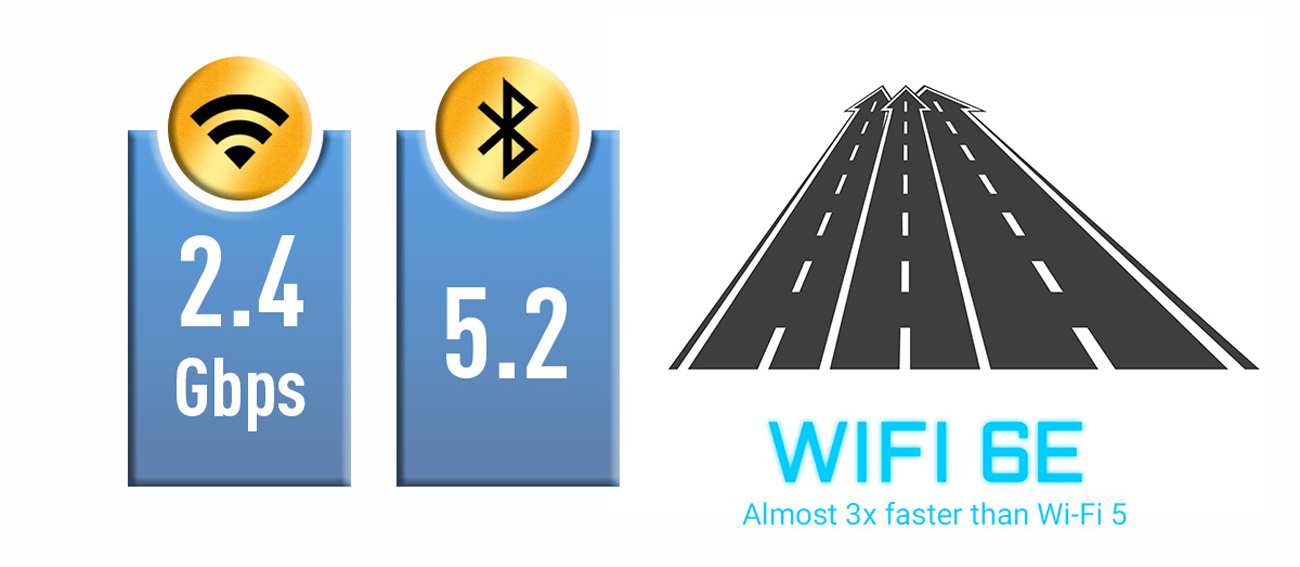 WI-FI 6E & BLUETOOTH
Use your LAN port for online gaming while using Wi-Fi for other online applications. The Wi-Fi 6E adopts latest OFDMA, two-way MU-MIMO technologies and 6GHz band, delivering wireless transmission speeds up to 2.4Gbps.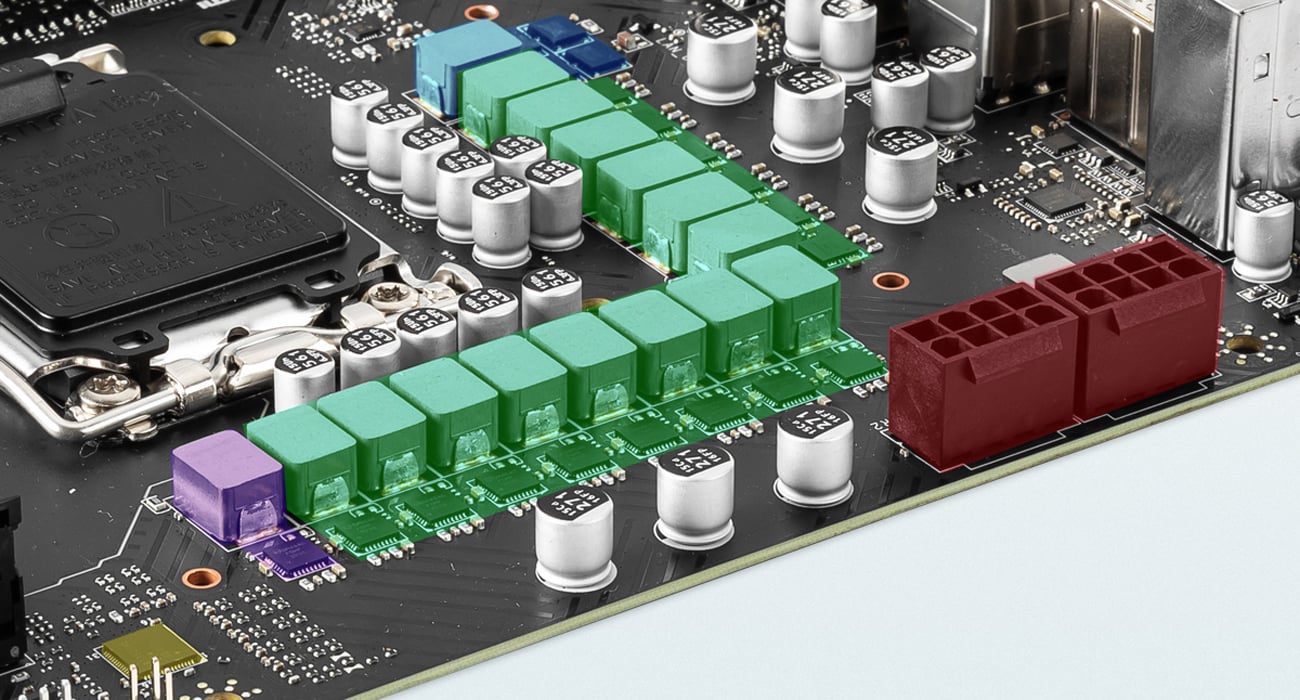 14 + 1 + 1 DUET RAIL POWER SYSTEM
Unleash and sustain maximum performance with an aggressive VRM design with concurrent stable power delivery. Combining 2x 8 pin power connectors and exclusive Core Boost technology, PRO Z690-A WIFI motherboard is ready to sustain heavy daily work.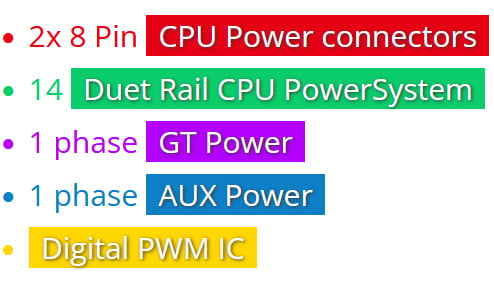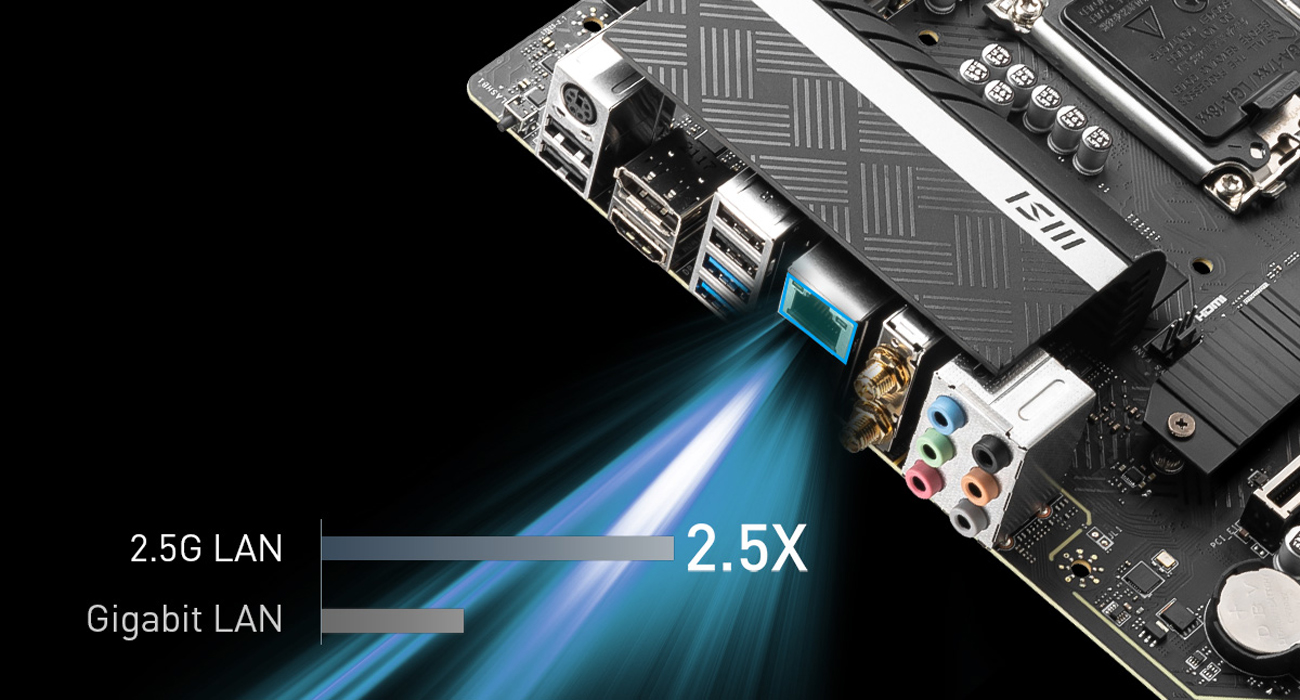 MAXIMIUM DATA TRANSFER WITH 2.5G LAN
PRO Z690-A WIFI features high-bandwidth and low-latency dual Ethernet networks for demanding creators and power users. Onboard 2.5Gbps connectivity provides incredible data transfer speed faster than ever before. MSI LAN Manager automatically classifies and prioritizes the latency-sensitive for your applications, giving you the best online experience with low latency.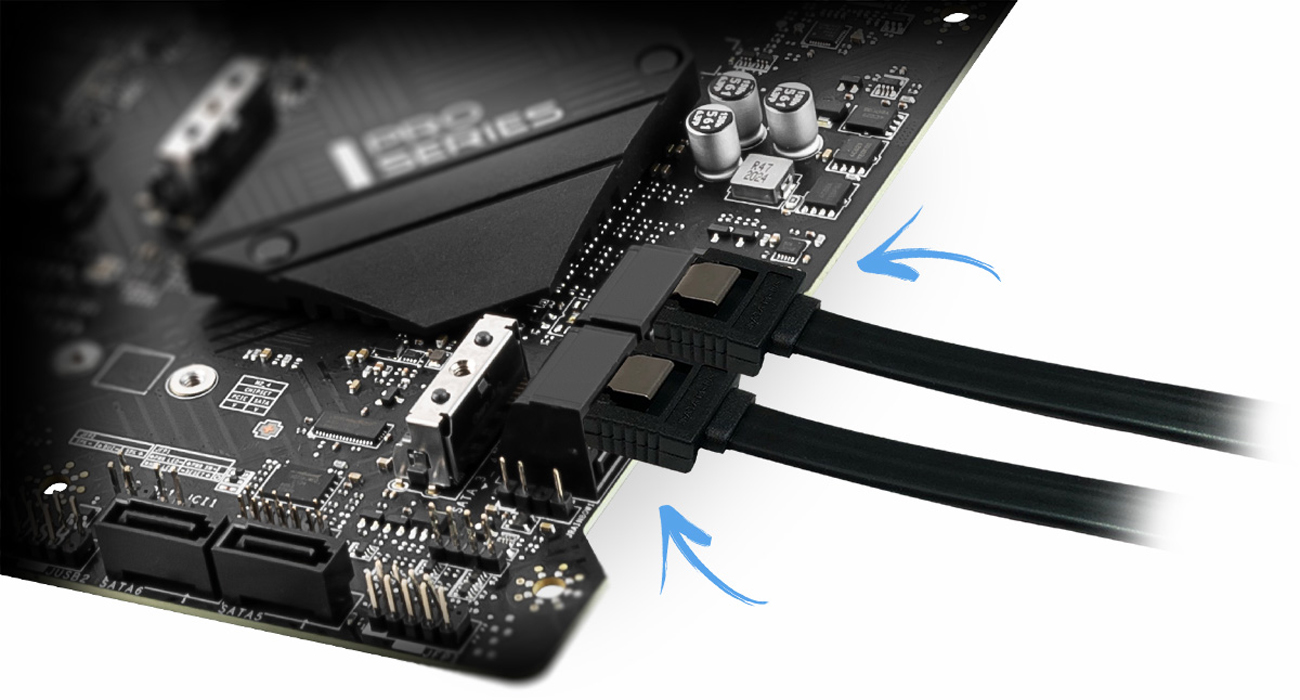 EASY TO ARRANGE YOUR CABLES
Not clever at cable arrangement? MSI Atypical PCB design not only the identity of stylish but also makes SATA and USB cable routing easier. Arranges cable neatly even you are not familiar with system build.
MULTIPLE GPU SUPPORTS AND STEEL ARMOR
PRO Z690-A WIFI supports multiple GPU solution. Optimal PCI-Express slot placement allows for better fitting and airflow. That way, you can enjoy the best graphics at the highest framerate jumping from your screen when running an AMD CrossFire setup. Steel Armor has more solder points on the PCB for more strength and protects the PCI-Express signals against electromagnetic interference for a stutter-free user experience.