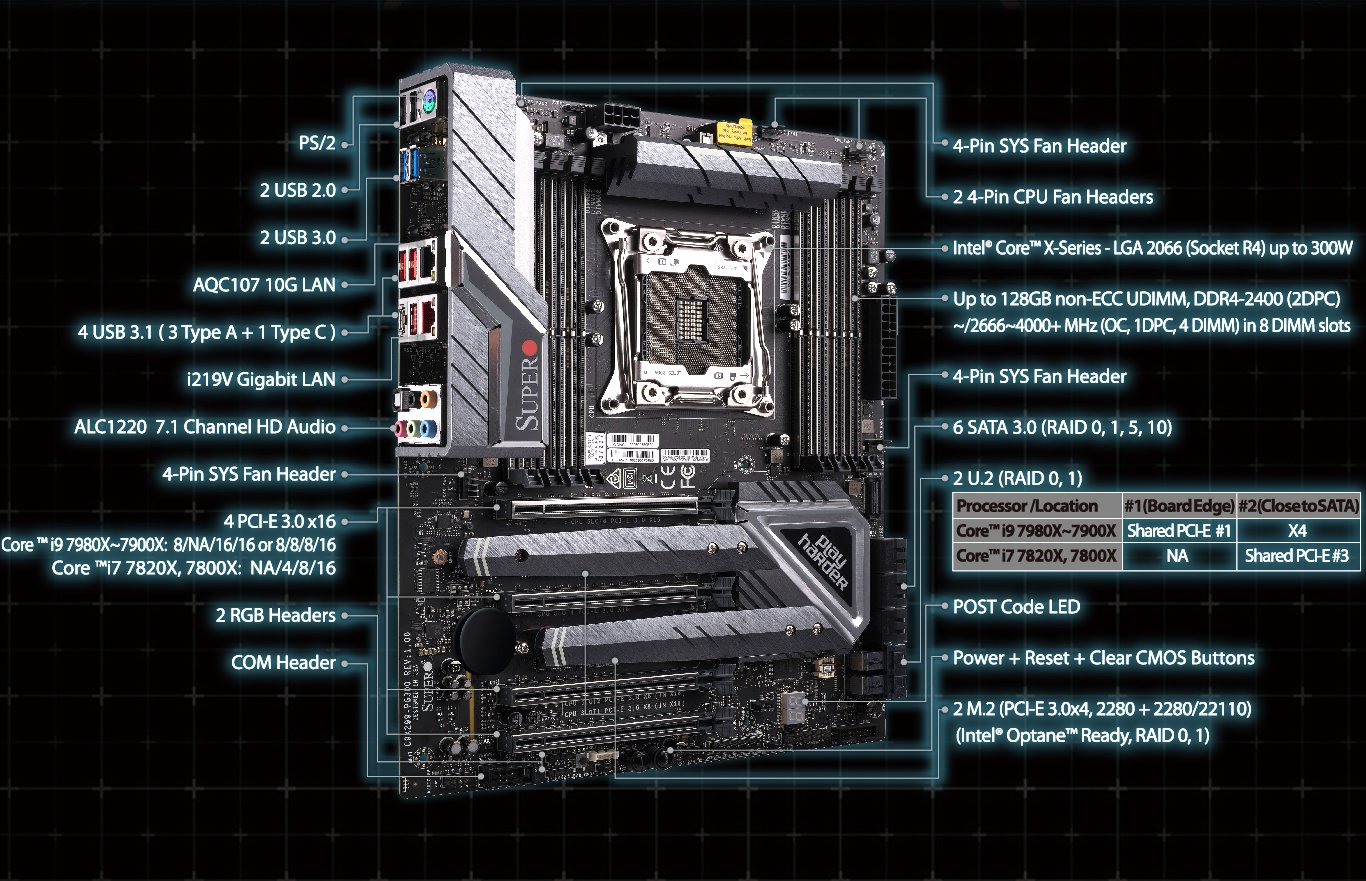 SERVER QUALITY
We have over 20 years of creating the best servers in the world. How does this benefit the gaming world? We design our motherboards to perform fast and powerful, while maintaining a lower operating temperature. The benefits to that is better longevity, fast performance, and a great machine that is more stable when overclocking for gaming needs.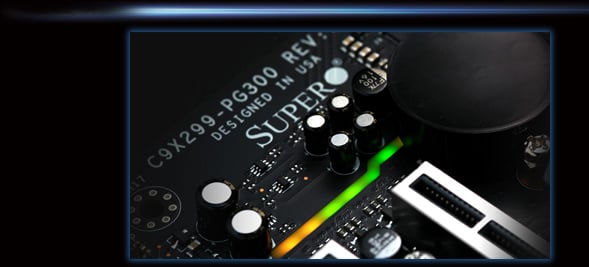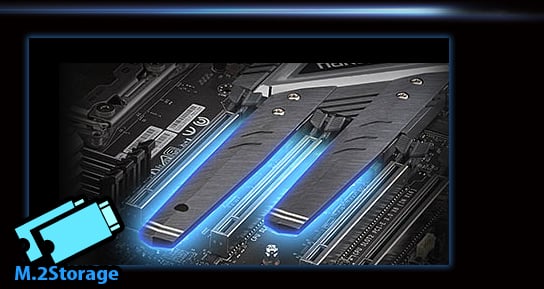 Versatile Storage
The latest Pro Gaming X299 board has been fully equipped with dual M.2 and dual U.2 ports and is going into overdrive achieving a massive 32Gb/s of transfer speed via PCIe 3.0 x4 bandwidth. In addition, Intel® Optane™ Memory reduces boot-up and load times for a smooth user experience, and rapid storage and data transfer speeds that will happen in the blink of an eye.
10G LAN
You have the POWER, now experience SPEED! Our 10Gb port delivers 10X faster connectivity ensuring low CPU overhead Giving You More Power to Use. If you are gaming or pushing huge amounts of data, this motherboard has got your back!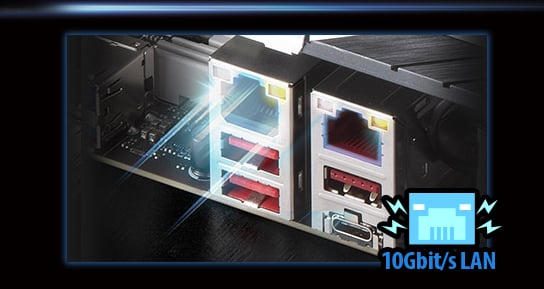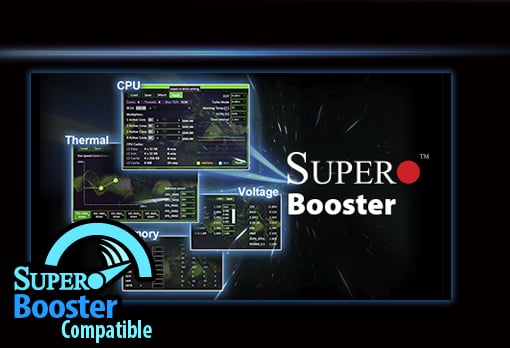 SUPERO Booster
The brand new SUPERO Booster overclocking feature allows you to overclock your CPU and memory real-time straight in Windows 10 operating system. Adjusting fan speeds has never been easier with the new GUI allowing you to manage the curves real-time. It will monitor your hardware so you can have control over everything, making sure all is in great shape 24/7. Run the SUPERO Booster and be awed by the VASTNESS of POWER.
Customizable RGB
Customization is an understatement when it comes to this motherboard. Fully customizable with our SUPERO Booster software we have installed RGB LEDs on the PCH, HD audio area, and the I/O cover. Not only is the motherboard equipped with LEDs we have gone a step above including 2 RGB headers so you can light up your rig from the inside out.