TAKE THE ESSENTIALS
VENTUS brings a fundamentally solid experience to users looking for a performance graphics card. A sharp-looking updated design with TORX FAN 4.0 and Airflow Control lets VENTUS breeze through any task.
The Ultimate Platform for Gamers and Creators
Powered by GeForce RTX 40 Series and DLSS 3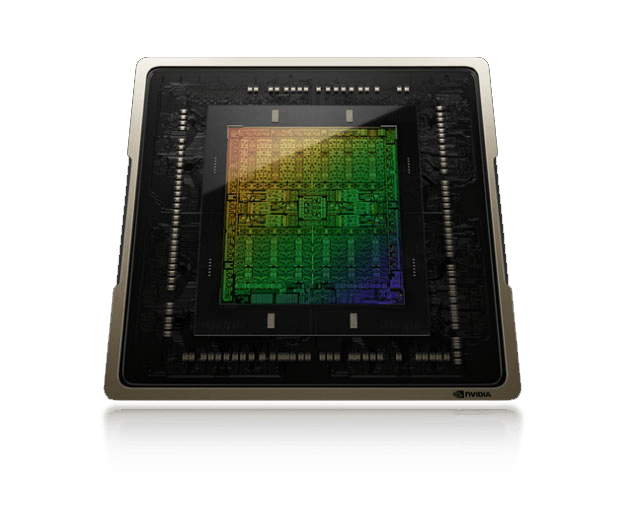 New Streaming Multiprocessors
Up to 2x performance and power efficiency
Fourth-Gen Tensor Cores
Up to 4x performance with DLSS 3 vs. brute-force rendering
Third-Gen RT Cores
Up to 2x ray tracing performance
Cutting-Edge GPUs
NVIDIA Ada Lovelace architecture
Realistic and Immersive Graphics
Dedicated Ray Tracing Cores

AI-Accelerated Performance
NVIDIA DLSS 3

Game-Winning Responsiveness
NVIDIA Reflex low-latency platform

Built for Live Streaming
NVIDIA Encoder

AI-Enhanced Voice and Video
RTX Video Super Resolution and NVIDIA Broadcast
Fast-Track Your Creativity
NVIDIA Studio

Performance and Reliability
Game Ready and Studio Drivers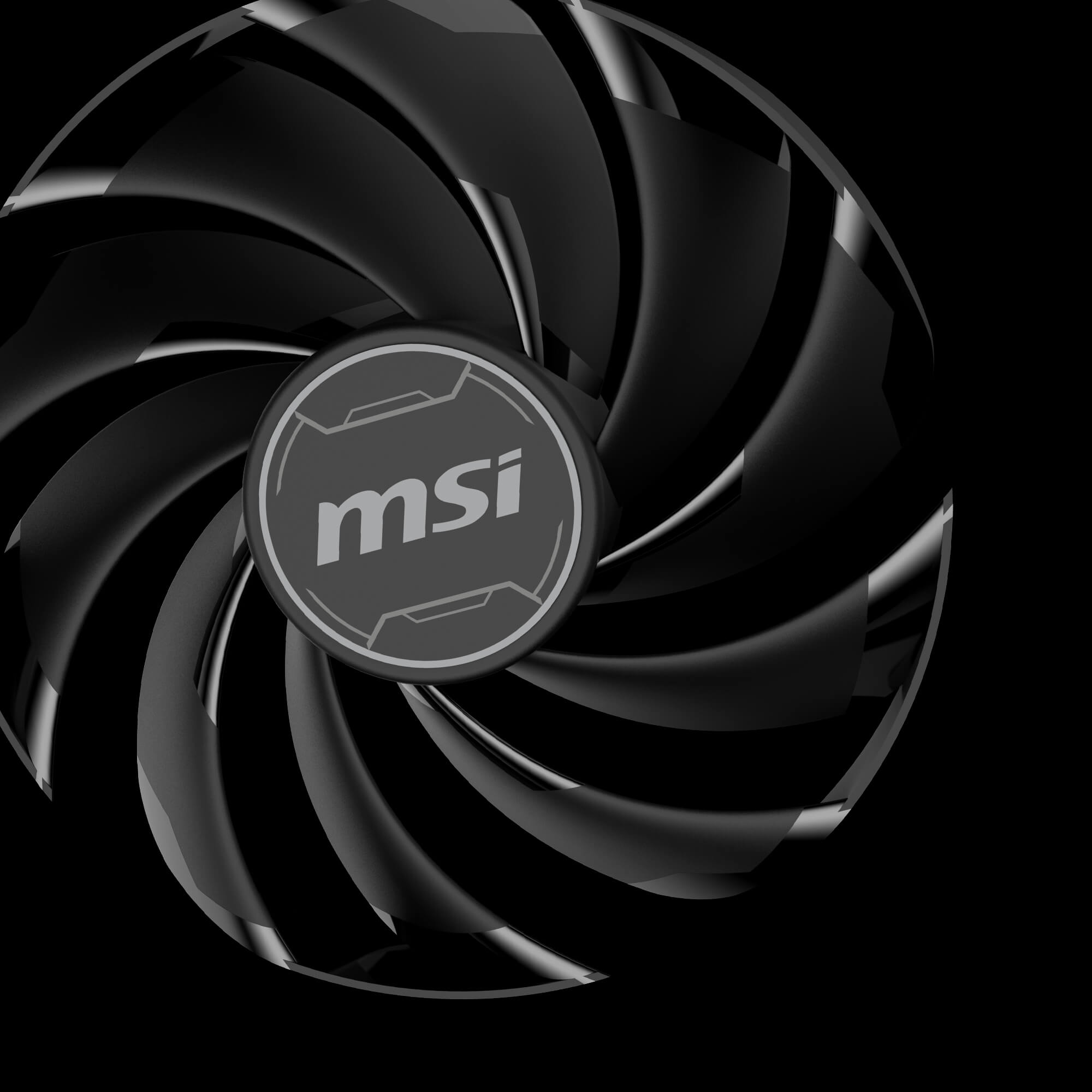 TORX FAN 4.0
TORX FAN 4.0 is built on teamwork, with pairs of fan blades bound together with a linked outer ring design that focuses airflow into the Triple-Fan cooling system.
COPPER BASEPLATE
Heat from the GPU and memory modules is immediately captured by a solid nickel-plated copper baseplate and then rapidly transferred to an array of heat pipes. This widening of the thermal transfer systems with highly efficient mechanisms improves overall efficiency.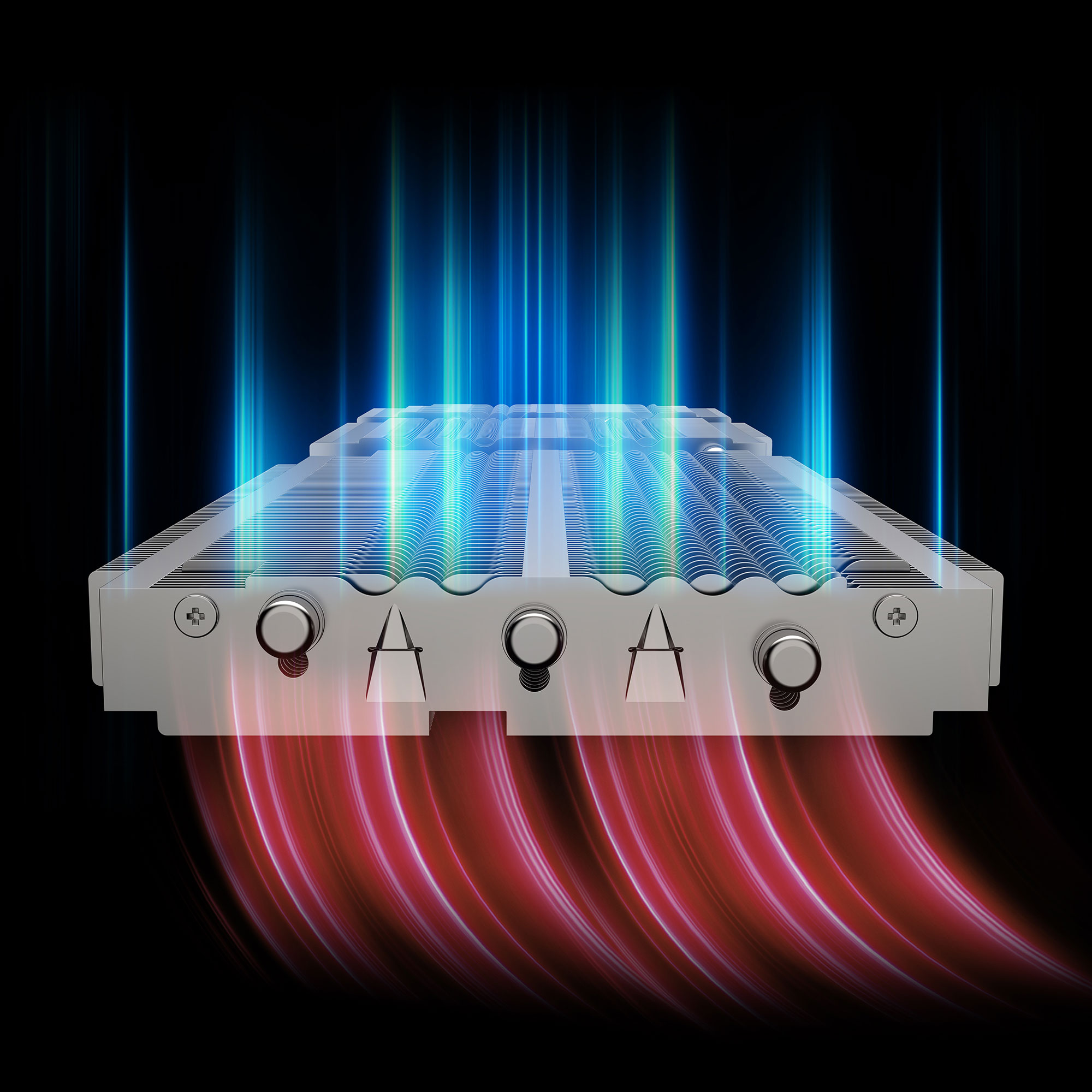 AIRFLOW CONTROL
Stay stealthy with Airflow Control which improves airflow dynamics. Deflectors provide additional surface area and guide air to where it's needed for maximum cooling.
CORE PIPE
Core Pipes are precision-crafted to make maximum use of the available space. A squared section of heat pipes fully touch the GPU baseplate to then spread heat along the full length of the heatsink.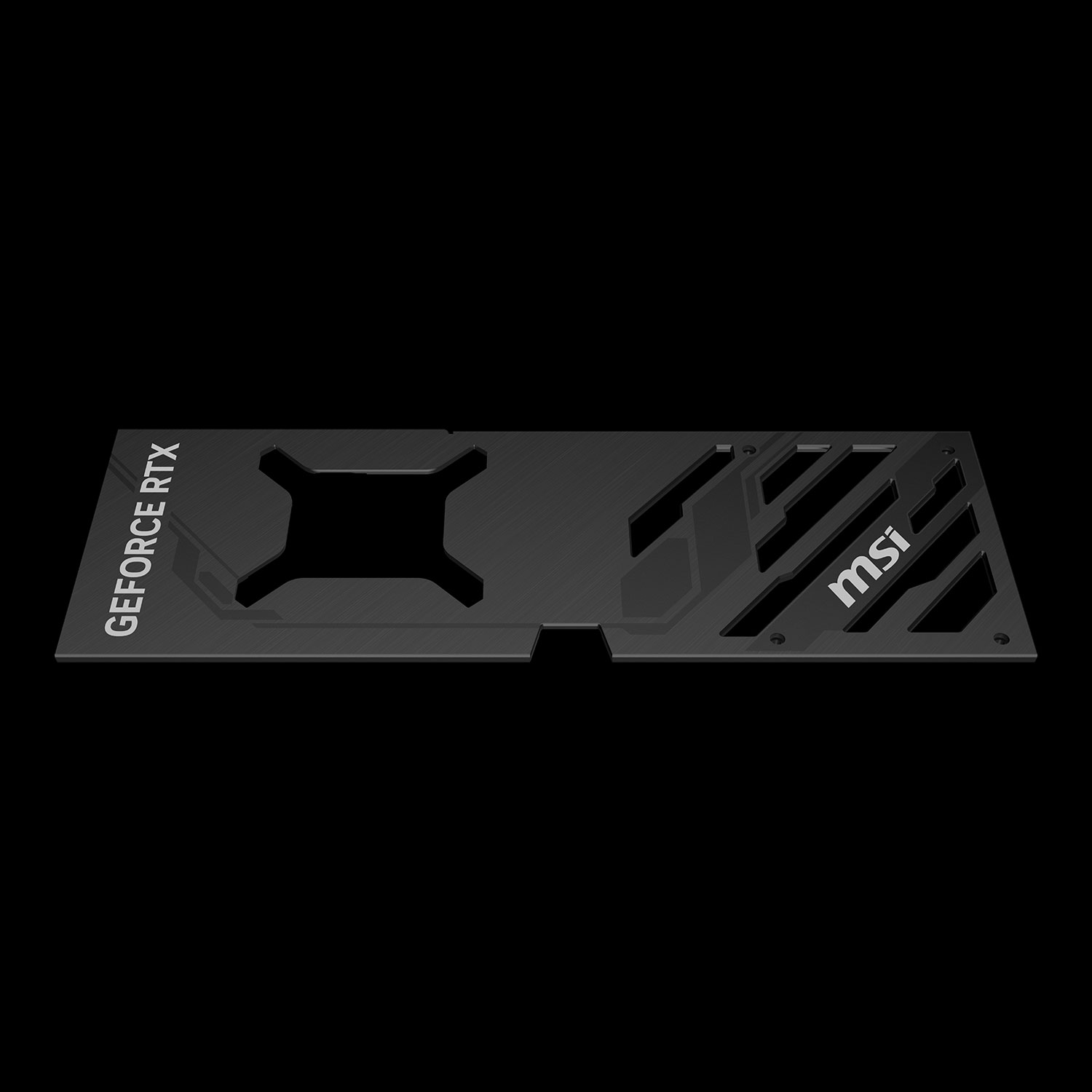 REINFORCING BACKPLATE
The reinforcing backplate features a flow-through design that provides additional ventilation.
ZERO FROZR
The fans completely stop when temperatures are relatively low, eliminating all noise when active cooling is not needed. The fans will automatically start spinning again when the heat is on during gaming.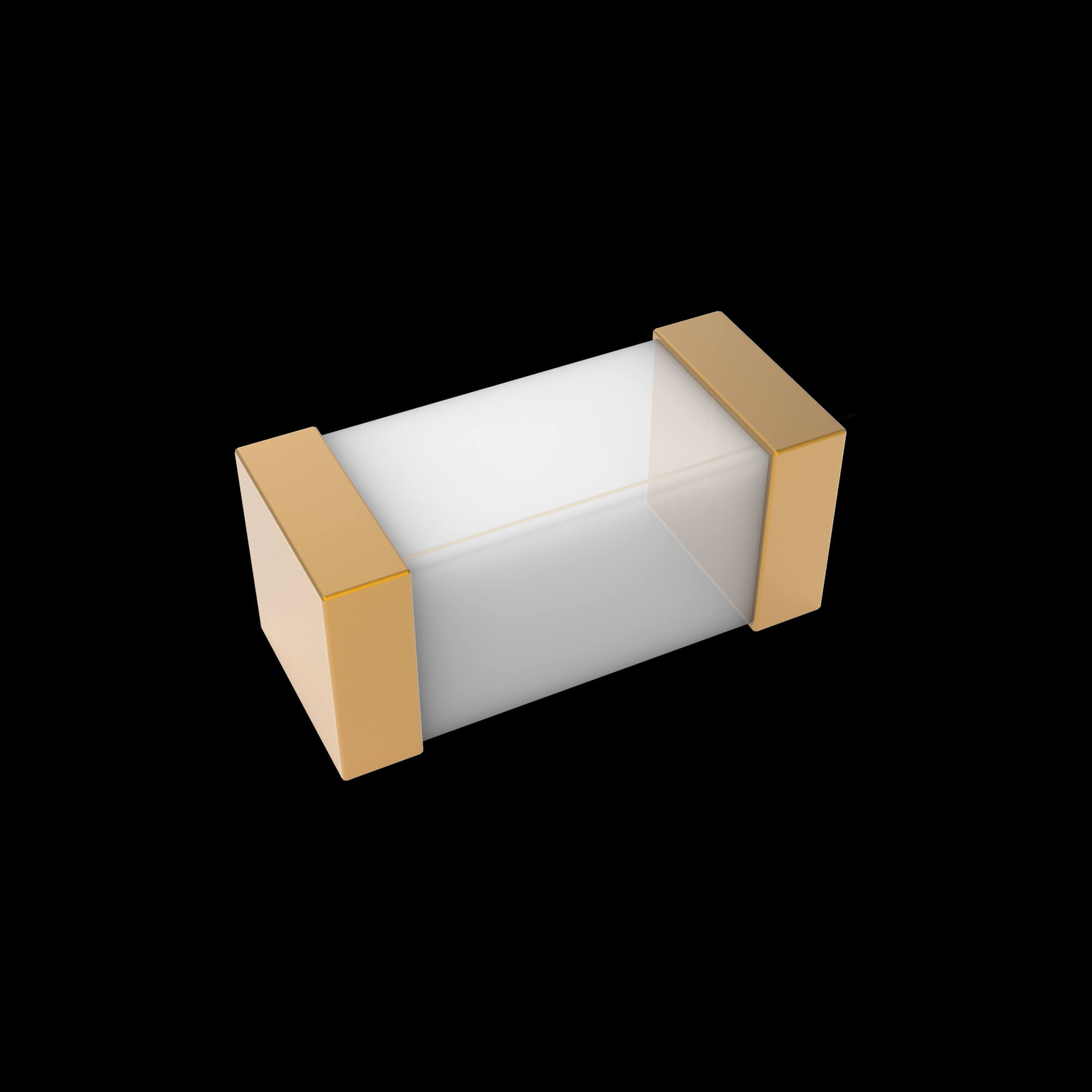 FUSE
Additional fuses built into the custom PCB provide additional safeguards against electrical damage.
Ray Tracing
The Ada architecture unleashes the full glory of ray tracing, which simulates how light behaves in the real world. With the power of RTX 40 Series and third-gen RT Cores, you can experience incredibly detailed virtual worlds like never before.
NVIDIA DLSS 3
DLSS is a revolutionary breakthrough in AI-powered graphics that massively boosts performance. Powered by the new fourth-gen Tensor Cores and Optical Flow Accelerator on GeForce RTX 40 Series GPUs, DLSS 3 uses AI to create additional high-quality frames.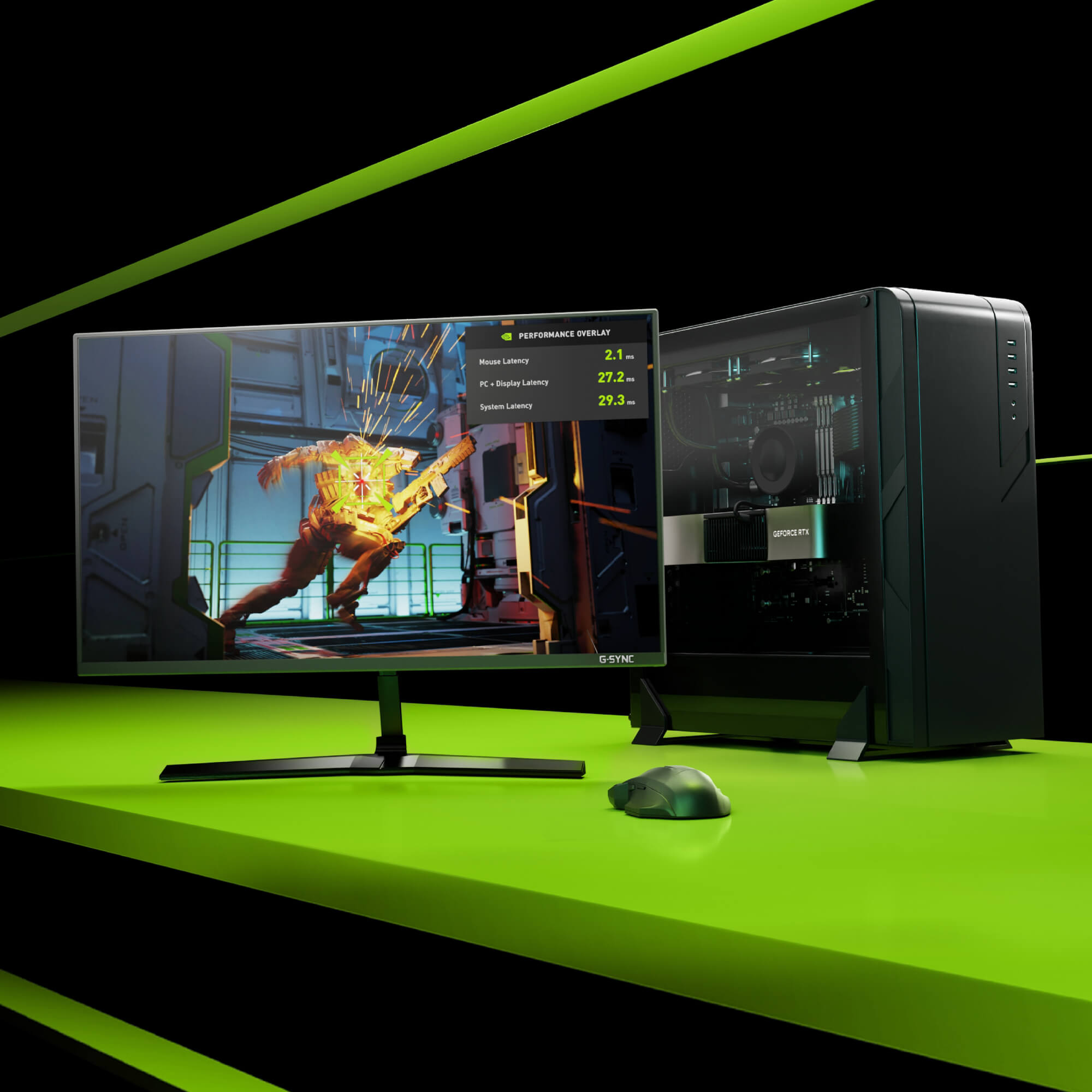 NVIDIA Reflex
NVIDIA Reflex and GeForce RTX 40 Series GPUs deliver the lowest latency and best responsiveness for the ultimate competitive advantage. Built to optimize and measure system latency, Reflex provides faster target acquisition, quicker reaction times, and the best aim precision for competitive games.