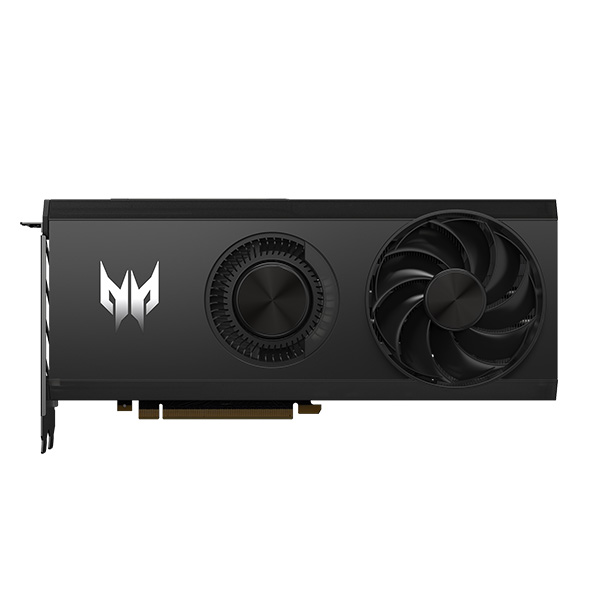 SUPERCHARGED GAMING LIES WITHIN
Elevate your PC's graphical prowess tailored Predator cooling technology and an Intel ARC GPU card – bolstered by AI-driven XeSS upscaling. This GPU is ready to redefine your gaming experience.
AI-enhanced XeSS Upscaling Technology
Includes 8GB GDDR6 Memory, 250W TBP
Hybrid Cooling with Blower and Ringed Axial Fan
Up to 2200MHz Graphics Clock

Established in 1976, Acer is a hardware + software + services company dedicated to the research, design, marketing, sale, and support of innovative products that enhance people's lives. Acer's product offerings include PCs, displays, projectors, servers, tablets, smartphones and wearables. It is also developing cloud solutions to bring together the Internet of Things. Acer celebrated its 40th anniversary in 2016 and is one of the world's top 5 PC companies.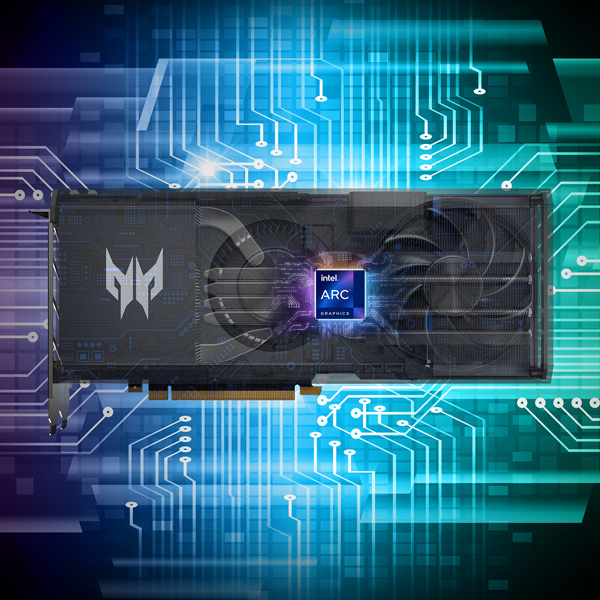 HIGH-PERFORMANCE GRAPHICS
With new Xe-cores featuring built-in Intel XMX AI capabilities and advanced 3D acceleration hardware, Xe HPG microarchitecture is optimized for high-performance gaming.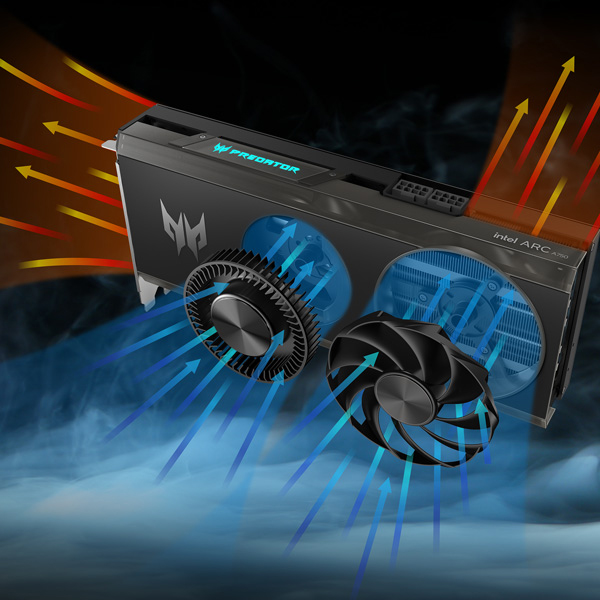 HYBRID COOLING
The Predator BiFrost Intel Arc A750 OC incorporates a hybrid cooling mechanism, merging an axial ringed fan with a blower-style design. This clever innovation promotes quick, effective heat dissipation, ensuring your GPU stays cool.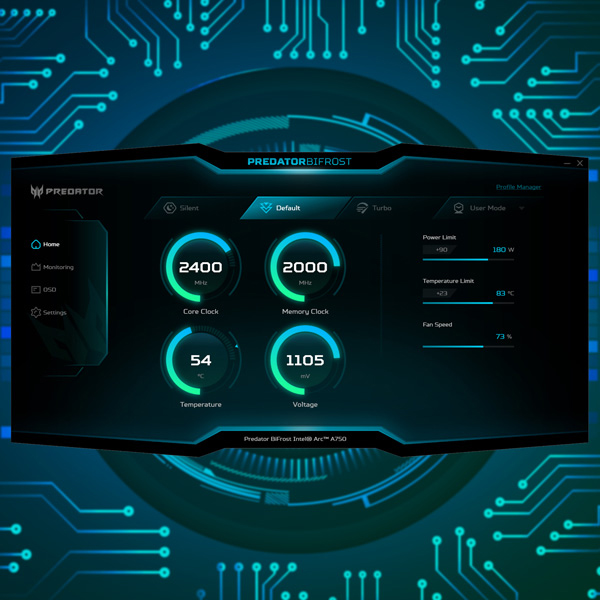 OPTIMIZE WITH BIFROST
Regulate your GPU, adjust fan speed, and personalize lighting with the Predator BiFrost Utility APP. Moreover, tweak graphics settings to optimize performance to meet your gaming or content creation requirements.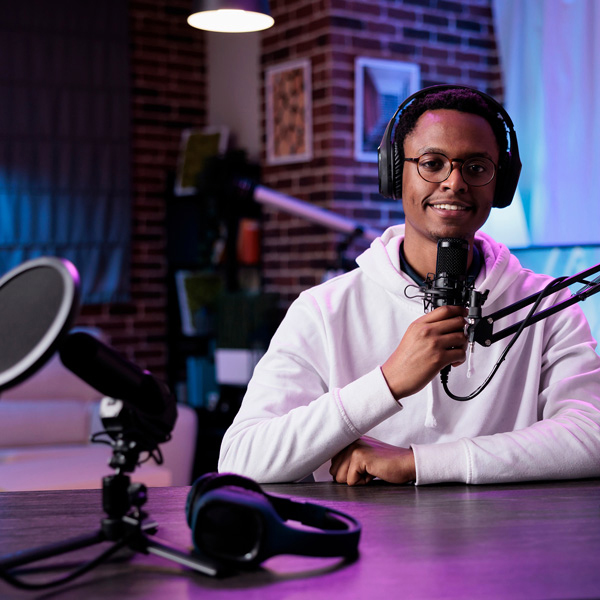 LET'S CREATE
Ignite your creativity and dazzle viewers with vibrant digital content creation, facilitated by an ultra-modern media engine, bolstered by AI, and boosted by Intel Deep Link technology.
YOUR PERSONAL STREAMING STUDIO
Effortlessly convert your space into a streaming hub with a built-in green screen, camera framing, and broadcasting options, all housed in a user-friendly software interface.