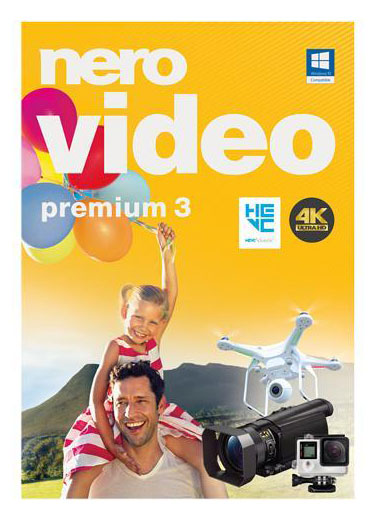 Nero Video Premium 3
Import, edit, create, play, and stream your movie project with the versatile Nero Video Premium 3.
It adds creative features to your movie's action, giving you more inspirations. The sharp Full HD video editing preview allows you to review your works more clearly. You can also edit videos via single or dual monitor and now export multiple single shots from a long video in one go. You can let your creativity go wild with the 42 4K film templates and numerous 4K picture-in-picture effects as well as tilt-shift effects, titles, transitions, slow & fast motion, fonts, sound templates and much more.
Enjoy your movies via the free Nero Streaming Player app, as well as the Smart TV, the Xbox or any other media players in the home network. At the same time, all your recordings are quickly imported from camcorders, HD and 4K cameras, external hard drives, USB sticks, smartphones and tablet PCs and stored in your media center. The amazing and free Nero Media Home Wi-Fi Sync App also ensures that you can transfer videos and images wirelessly from the iOS or Android mobile device to the PC and vice versa.