Add Two Internal SATA 6Gbps Ports to Your PC System
The SYBA SI-PEX40089 is the most cost-effective way to add two internal SATA 6Gbps ports to your PC system. It only takes one PCI-Express interface. Whether your PC chassis is big or small, it is a good choice for you because it includes a low profile bracket.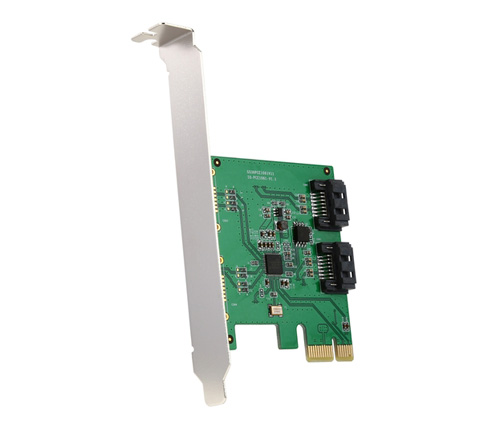 Raid Support
It supports SATA hard disk drives up to 4TB, and even ATA/ATAPI-7 specification. With an embedded hardware RAID engine, you can also configure RAID 0, 1 or SPAN setup to meet your needs for optimized performance and data protection. Switch between the three RAID modes via the setting by two GPIOs or GUI utility.
Native Command Queue (NCQ)
It offers support for Native Command Queue (NCQ). When multiple read and write commands are sent to the SATA drive, NCQ steps in to optimize the completion of these commands by grouping the commands in order of processing efficiency, thereby reducing the mechanical workload and increase performance from the drive.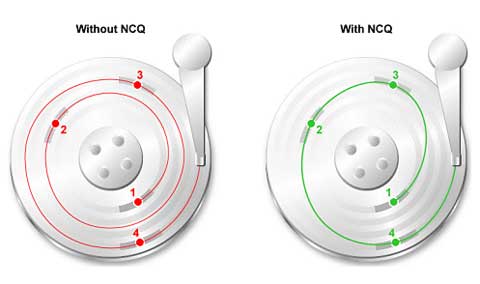 More Features
To give you a bonus value, it supports port multiplier with command based switching to allow you add even more hard drives to your system (Port Multiplier required) for great drive expansion. It also supports S.M.A.R.T feature which enables the PC to predict the future failure of hard disk drives. Through the SMART system, hard disk drives incorporate a suite of advanced diagnostics that monitor the internal operations of a drive and provide an early warning for many types of potential problems. When a potential problem is detected, the hard drive can be repaired or replaced before any data is lost or damaged. It also supports automatic rebuild.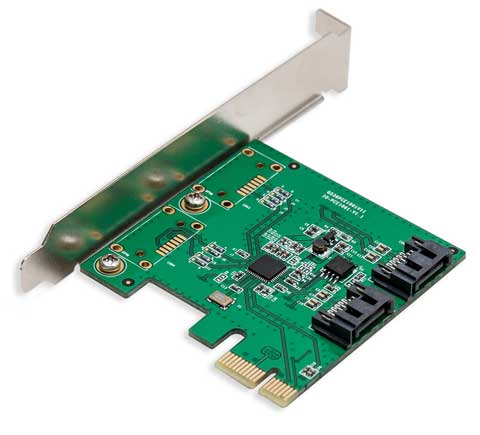 Package Includes
2-port PCI-e SATA-3 Controller Card
Low Profile Bracket
SATA Cable
Driver CD
User Manual
Software Requirements
Windows 8, 7, vista, Server 2008/2012 (32/64 bit)
Linux