The Intel Xeon E5-2600 v3 processors take huge leaps forward in performance and power efficiency. Based on 22nm Haswell EP micro architecture and with LGA 2011-3 packaging, the Intel Xeon E5-2600 v3 family has core count ranging from four to eighteen, and supports DDR4 of up to four channels to feed these cores with adequate data. The support for two processors configuration and Hyper-Threading technology take the parallel computing capability to the next level.
The new Intel Xeon processor E5-2600 v3 family product helps IT address the growing demands placed on infrastructure, from supporting business growth to enabling new services faster, delivering new applications in the enterprise, technical computing, communications, storage, and cloud. It also enables powerful, agile data centers by supporting a Software-Defined Infrastructure (SDI) to address the imminent need of greater flexibility with higher levels of automation and orchestration. In addition, with the significant benefits in virtualization and security, as well as a low total cost of ownership and Intel's acclaimed product quality, the Intel Xeon Processor E5-2600 v3 product family is a compelling solution for any organization.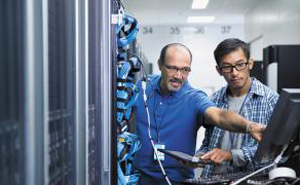 Versatile Performance with Improvements up to 2.2X
The Intel Xeon Processor E5-2600 v3 product family adds 50 percent more cores and cache over the previous generation and includes numerous other hardware enhancements, such as Intel Advanced Vector Extensions 2 (Intel AVX2) and Intel Quick Path Interconnect link (QPI). These innovations deliver up to 2.2X the performance over the previous generation to significantly boost output across a broad set of workloads. The Intel Xeon Processor E5-2600 v3 product family also delivers an increase in virtualization density of up to 1.6X compared to the previous generation, building on an ever more important capability in the data center.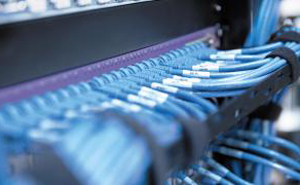 Foundation for Trust and Security
Data protection and data center security is critical to all organizations. Intel's hardware-enhanced security technologies on the Intel Xeon Processor E5-2600 v3 product family better protect data and platforms through workload isolation, security policy enforcement, and faster data encryption.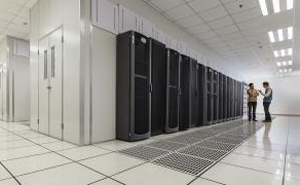 Innovation that Streamlines the Data Center
With the growth of private and hybrid clouds in the enterprise and with increasing demand for services, IT seeks higher efficiencies in orchestration, data center management, and virtualization on a path toward a Software-Defined Infrastructure (SDI). The Intel Xeon Processor E5-2600 v3 family brings several innovations, such as Intel Node Manager 3.0 to help IT deliver greater levels of efficiency, while responding faster to business needs. Other key innovations that will have significant impact on streamlining data centers and extending efficiency and performance include DDR4 and Intel Ethernet Controller XL710 Series.