Clear Sounds, Stream Ready!
High-resolution sample rate of 24bit/96kHz for lossless recording. 4 pickup patterns to deal with any situation. Real-time monitoring, and easy-access control for volume adjustment and mic mute. The Immerse GV60 Streaming Mic, MSI's first streaming microphone, brings all the core features streamers and content creators value, plus easy installation so users can plug and record in seconds.
Instant Studio
Great voice content starts with GV60. This sleek matte-finished aluminum microphone instantly turns any setup into a studio for you while delivering uncompromised recording quality with a high resolution sample rate of 24bit/96kHz.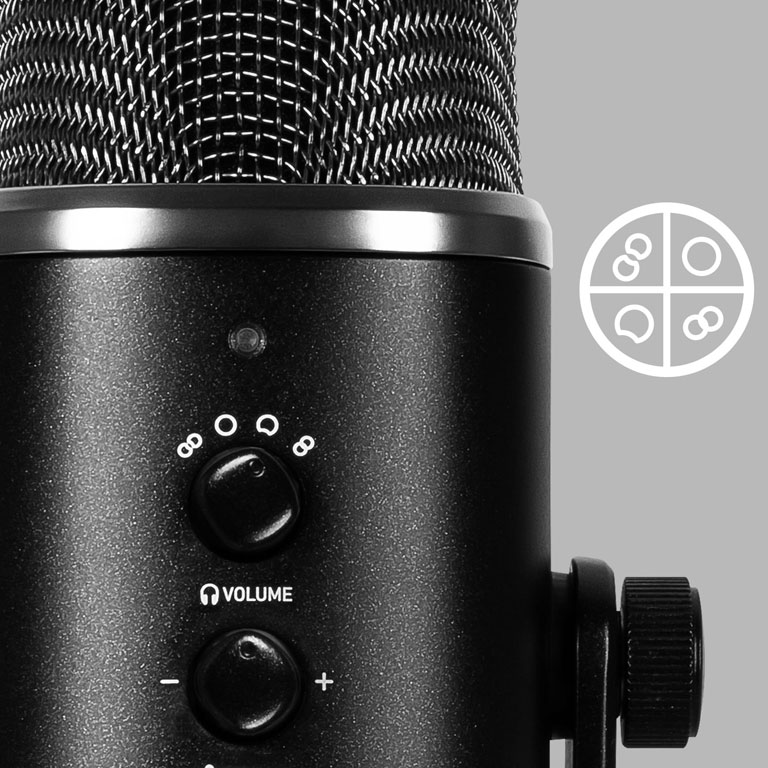 Versatile with Great Sound
Empowered by multiple condensers, the GV60 provides the versatility to adapt to any situation with 4 different pickup patterns to capture singing, podcasts, interviews, meetings, and game streaming with ease.
True-To-Life Sound
Enjoy zero-latency playback and keep results in check while monitoring your recording with the built-in 3.5mm headphone jack.
On The Fly Controls
The dedicated dials make it easy to adjust the volume for the microphone and headphones. If you need to go AFK for a second, the mic mute button is right in front of you.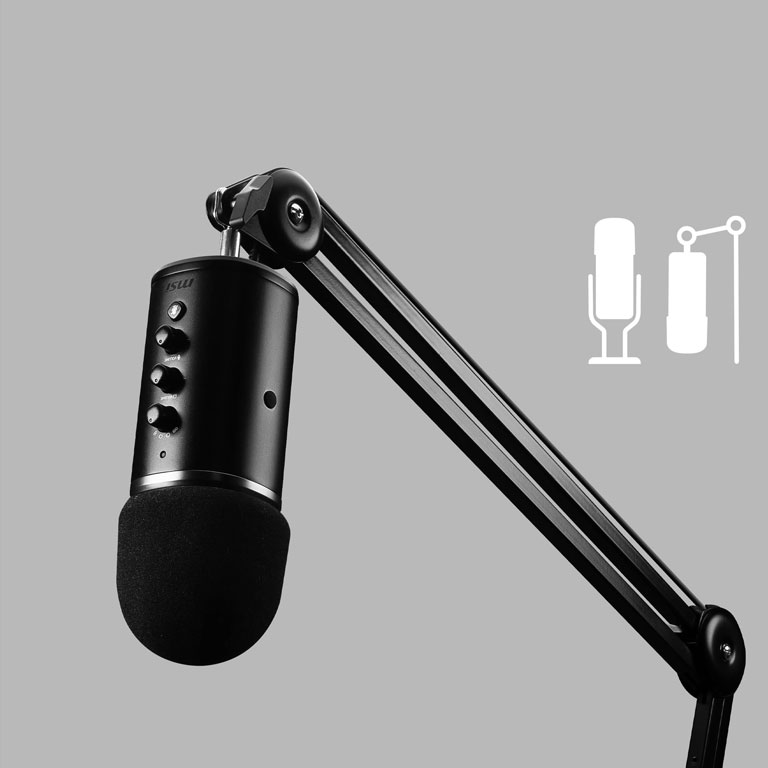 Record Your Way
The mounting ready design made with a 5/8" threading and a 3-meter USB cable make the setup on a boom arm an easy process. Apply the included pop filter to keep your recording clear and crisp.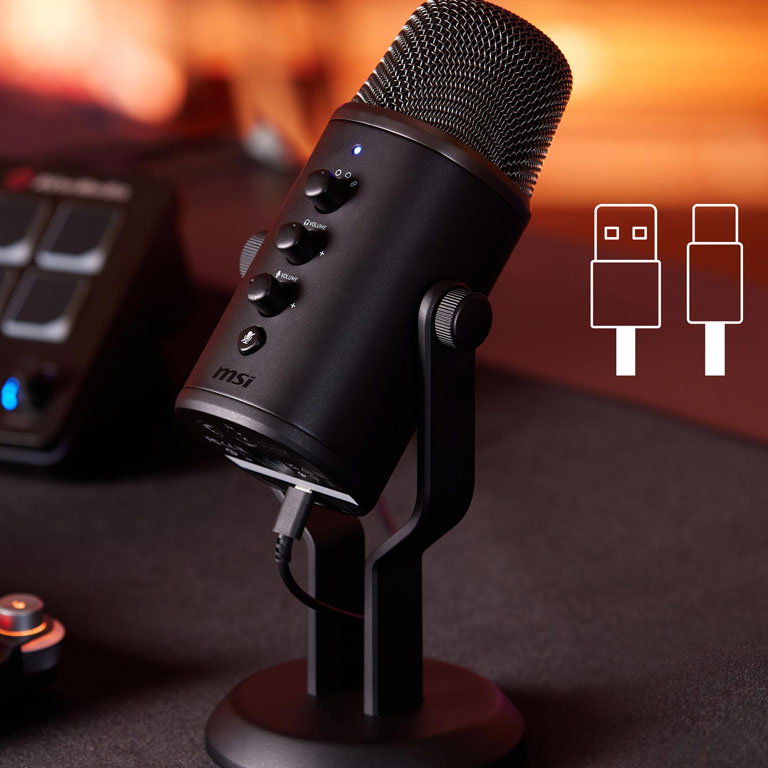 Plug & Play
No need for drivers or additional software, the GV60 is ready to record straight away on any platform once the USB-C to USB-A cable is plugged in.