1. 9th Gen Intel i3-9100F 4 Cores 4 Threads 3.60GHz up to 4.20GHz 6M Cache
2. 9th Gen Intel i5-9400F 6 Cores 6 Threads 2.90GHz up to 4.10GHz 9M Cache
3. 9th Gen Intel i7-9700F 8 Cores 8 Threads 3.0GHz up to 4.70GHz 12M Cache
4. 9th Gen Intel i9-9900 8 Cores 16 Threads 3.1GHz up to 5.0GHz 16M Cache Intel® UHD Graphics 630
Intel Core i5-9400F/i3-9100F/i7-9700F/i9-9900 Processor, Win10 Pro. Discrete Graphics: 4GB GTX1650. Built-in WiFi and Bluetooth.
Save a lot of space and convenient to connect the ports on the computer. Good choices for videos editing and playing games. The product is enough small to put on the desk.
3*USB 2.0, 4*USB 3.0, 1*DisplayPort, 2*HDMI, 1*DVI Port, 1*LAN, 1* Audio in/out. The HDMI on the motherboard is unavailable.
This mini PC is equiped with a full cooper turbo fan and has aluminum alloy case assistting to dissipate heat. Make it can work well under high pressure environment for a long time.
All packages usually are shipped via DHL arrived in one week. Please contact us if you have any questions, thank you so much!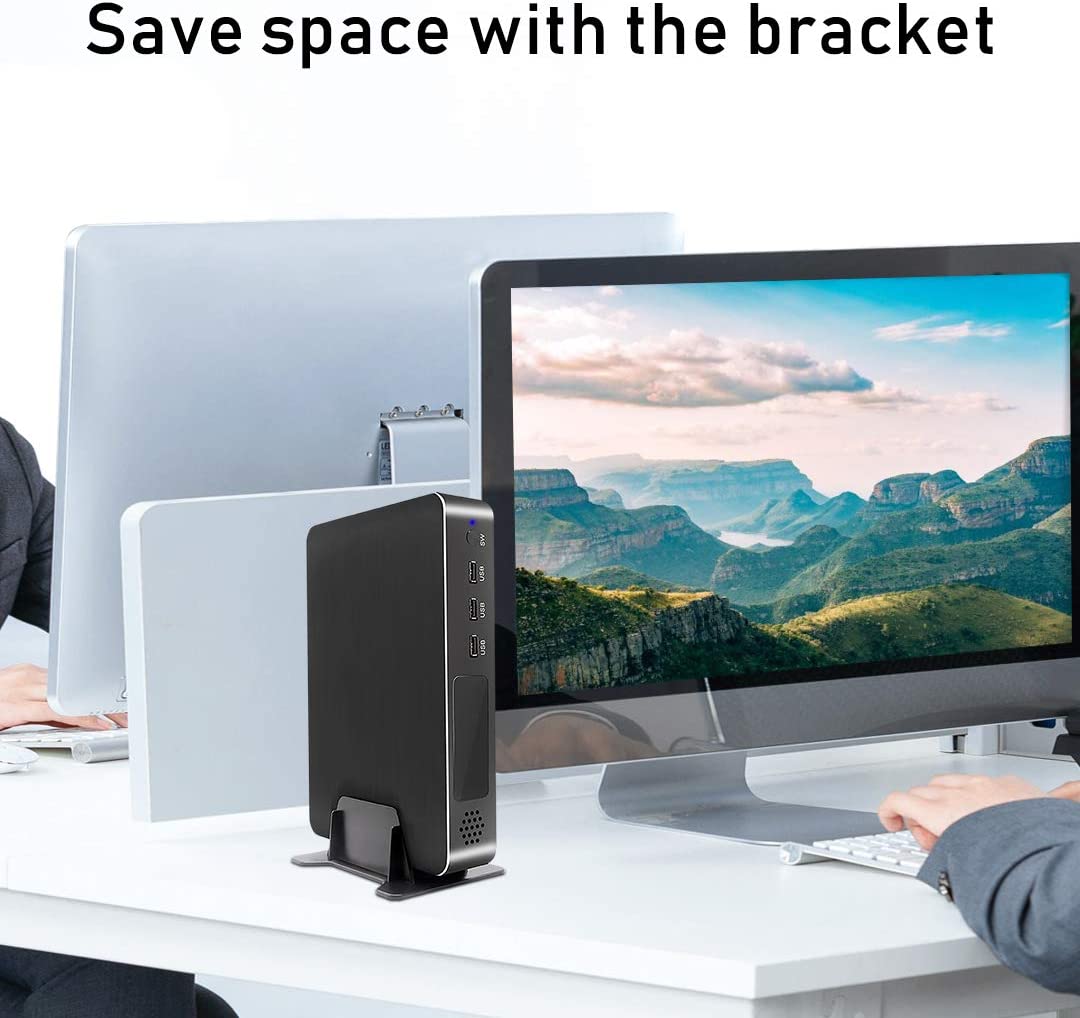 Processor: The 9th Gen Intel i5-9400F 6 Cores 6 Threads 2.90GHz up to 4.10GHz 9M Cache
Motherboard: H310
Memory: 2*DDR4 Ram slots, max 32GB 2666MHz
Storage: 1*M.2 NGFF SSD+1*2.5'' SATA
Graphic card: Gigabyte Nvidia GTX 1650/1050Ti 4GB
Network card: RTL8XXX series Gigabit Ethernet+2.4G/5.8G dual band WiFi
Heat-sink: Full cooper turbo cooler
Power Supply: 19V 9.5A
USB: 4*USB3.0+3*USB2.0
Video ports: 2*HDMI 2.0, 1*DP, 1*DVI
Windows 10 Pro
We can also install Window 7/8/Linux Ubuntu etc, please leave us a message after order.
Mini PC, Power adapter, Desk base bracket, Power cable, WiFi antennas, Screws
Equipped with Powerful Chips
Compared with traditional computer, you can save lot of space with this design. It is barely a little bigger than a dictionary, easily to put into a backpack and also convenient to carry.
The Mini PCs can be equipped for monitor, TV, projector and many application occasions because of its small but powerful features. Support WiFi and upgradable.
According to large or small workloads, customize your solution to meet your needs with memory, storage and operating systems of choice.
Partaker is a technical company responsible for the production and sales of mini computers and their peripheral products.
We can provide different processor, RAM and storage to meet your needs. Usually we will install windows 10/7 system for the computer.
Fun Entertainment Experience
This micro computer supports 4K video output, giving you an immersive entertainment experience. With the help of i5-9400F processor and GTX 1650/1050Ti graphics card, it can easily to deal with the most games. The 9th gen CPU is powerful, the machine adopt solid state motherboard and hard disk. You could surfing the internet, chat, watch movies at the same time without any delay.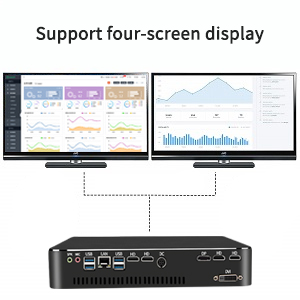 Cope with work easily
This is a mini computer equipped with the high performance processor. It supports dual display at the same time. There are lots of video and USB ports, you could access many external devices. The computer is built-in WiFi and Bluetooth, they can bring you a lot of convenience. The design of small form factor can help save a lot of space and make the office more tidy. It is also convenient to carry.
Nice micro computer with good graphics
Boots very fast, set up was quick and painless. Runs games well at max settings. I play League of Legends. Sometimes I am using it for Photoshop projects, no complaints so far. Happy with this purchase.
Powerful microcomputer
The computer took a week to arrive and was well packed to prevent damage. Opening the box up revealed a larger all aluminum boxed computer than I expected but slimmer. Front and back were covered in sockets to provide just about any modern connection you could think of. I plugged it in to my 85" tv as a monitor and added usb dongles for a mouse and keyboard. The Tv quickly recognized it and brought up windows, previously set up with administrator as user name and no password needed. Highly recommended if you want a reliable PC which will work continuously and be unobtrusive.