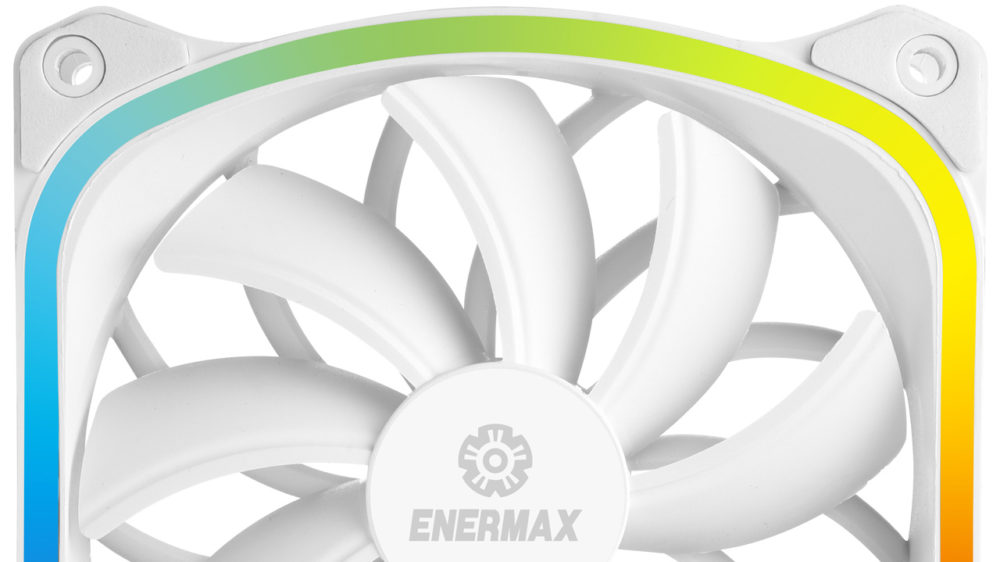 Addressable RGB LED Lighting
SquA RGB White fans support addressable RGB technology for a unique RGB lighting experience. The square-shaped frame equipped with the ENERMAX LED Lighting Technology offers bright and even illumination without visible LED spots.
Sparkling Backside
SquA RGB White is equipped with light vents on the backside of the frame creating a diamond like effect where other RGB fans just show black.
Silent Operation
The fan blades of SquA RGB White are optimized for silent operation and the speed can be turned down to 300 RPM.
SquA RGB White's frame is equipped with rubber damping pads to prevent vibration transfer to the chassis and to ensure low noise operation.
Addressable RGB Lighting Synchronization
Synchronizable RGB lighting via addressable RGB header of motherboards from Asus, Asrock, MSI and Gigabyte. Programmable lighting effects via motherboards software. Razer Chroma support with compatible motherboards of ASRock and MSI.
Note: Addressable RGB LEDs run on 5V. Do not connect them to a non-addressable 4 pin header with 12V.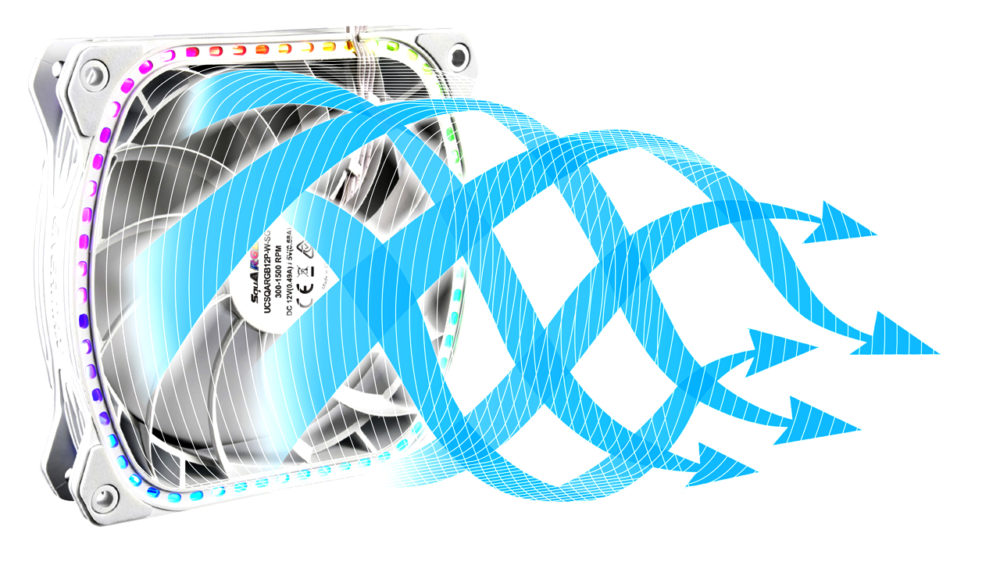 Airflow Optimization
An efficient integration of the RGB Frame results in an increased blade surface, which gives SquA RGB White 40% more airflow compared to other RGB fans.
To optimize the airstream SquA RGB White generates concentrated vortex with the Vortex Frame Design and facilitates air inlet effectively with the ENERMAX's Air Inlet Design.
Control Box*
The included RGB control box offers quick access to 10 pre-set lighting effects without the need of an RGB motherboard or additional software.
* 3 Fan Pack only