CHARGING AHEAD WITH SPEED
SPATIUM was envisioned to expand our ecosystem and cover the high-performance storage category. Built with high-quality, high-density 3D NAND flash, SPATIUM SSDs deliver the best compromise of performance and endurance for professionals, content creators, and gamers.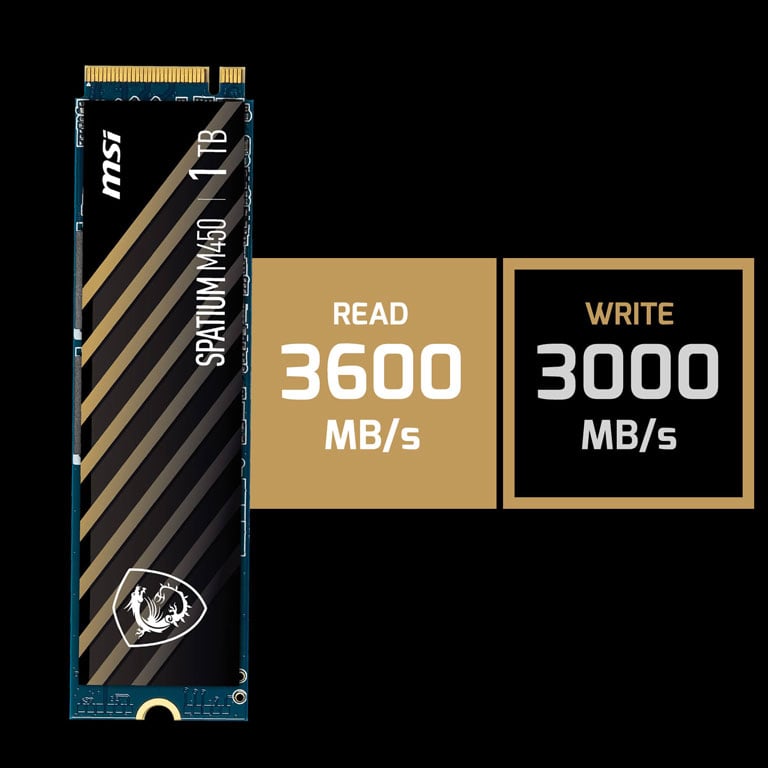 Blazing Speeds
From the MSI universe comes storage with blazing speeds and incredible performance. Take your system to the next level with SPATIUM.
* Disclaimer: Performance may vary based on system hardware & software configuration.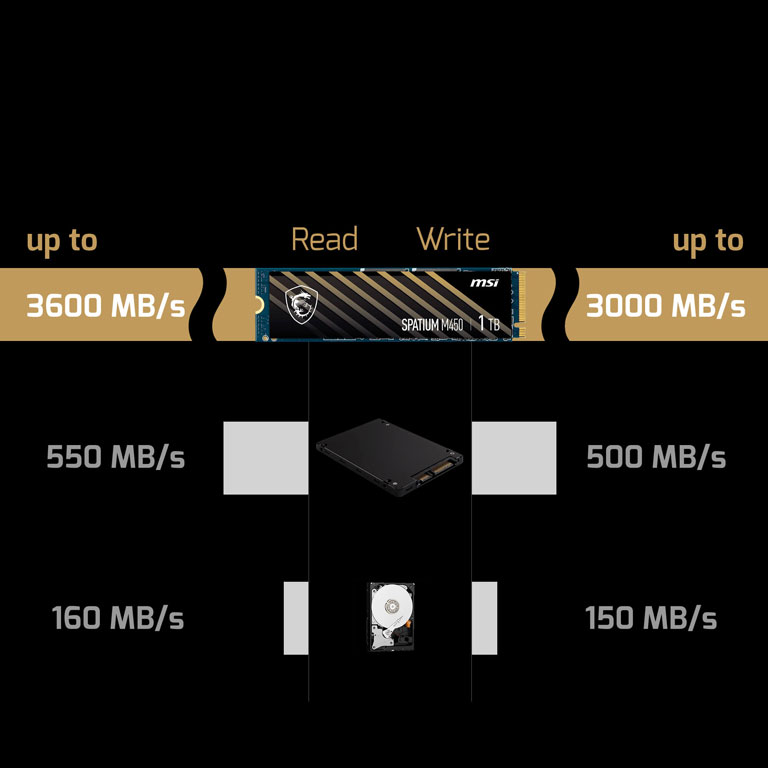 A Need For Speed
Optimized for the PCIe Gen4 interface, SPATIUM M450 SSD reaches read/write speeds up to 3600/3000 MB/s, allowing for rapid data transfer and shortened game load times.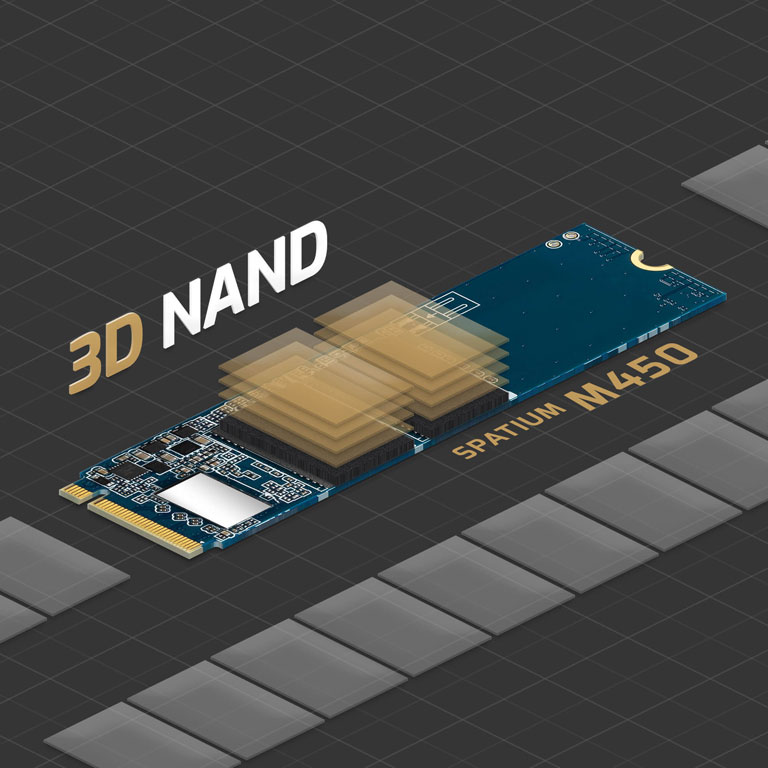 SMALL SIZE, MORE STORAGE
The latest 3D NAND flash technology brings dense storage in a compact design.
DON'T STOP GAMING
Built-in data security and error-correction capabilities extend the endurance and longevity of the NAND flash storage.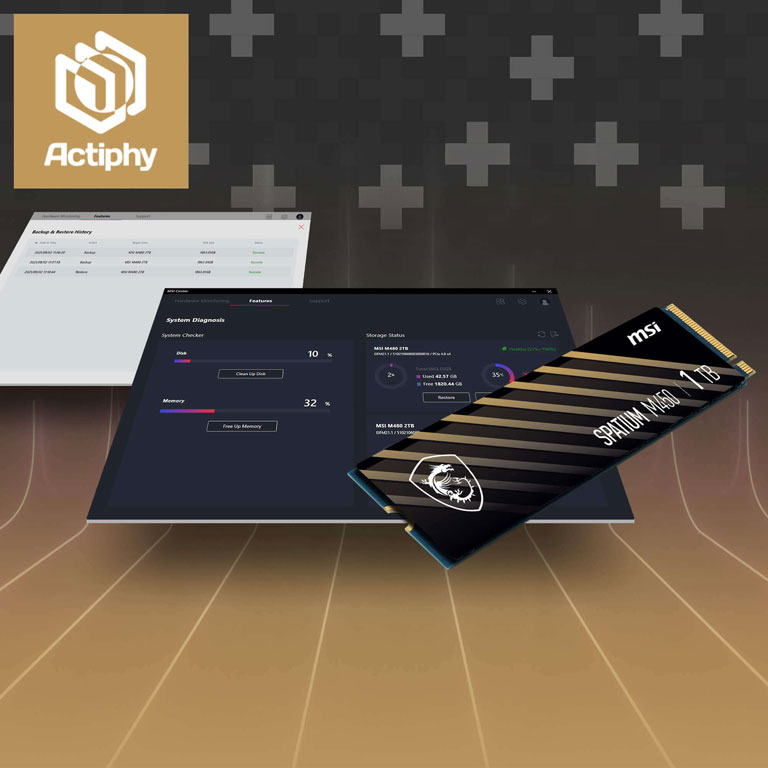 TAKE CARE OF YOUR DATA
Migrate your data, monitor drive health and performance metrics in real-time with MSI Center. Prevent loss of data using the provided Actiphy software solution which includes backup & restore functionality.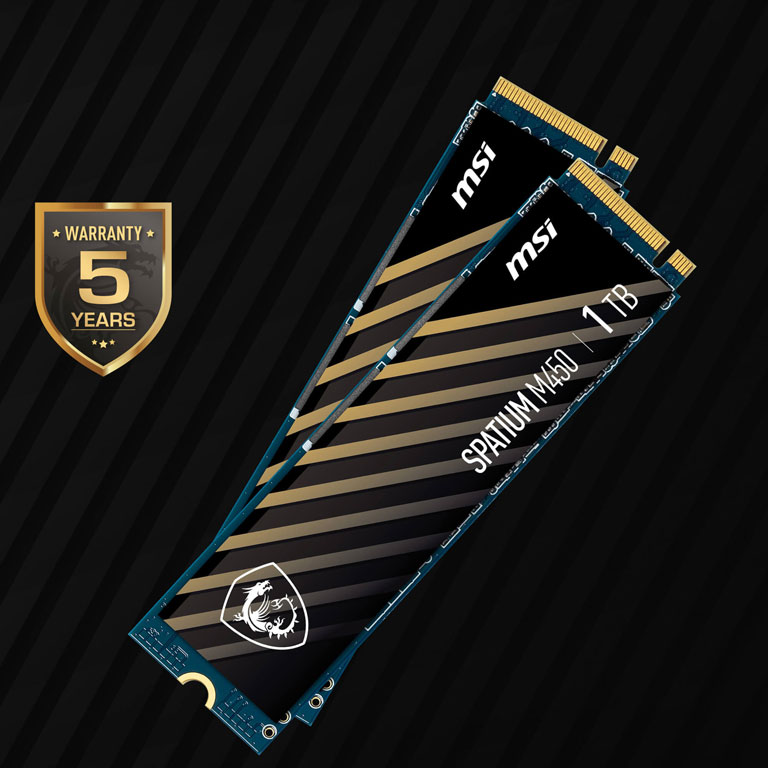 5-YEAR WARRANTY
MSI stands by the quality and reliability of the SPATIUM M450 with a 5-Year comprehensive warranty. If you need assistance or are not satisfied with your product, MSI support is available to help and assist.
* Warranty coverage lasts up to 5 years or until the TBW in the product specification is met, whichever happens first.