ADATA UV320 USB Flash Drive
Uncapped device for unleashed speed
The UV320 features a sliding USB connector, which smoothly extends from the compact body at the push of a thumb. The capless design eliminates the hassle of losing drive cap. A high speed USB 3.1 Gen1 interface delivers up to 5Gbps bus bandwidth. And a strap hole means you can keep your thumb drive within easy reach. The UV320 provides diverse capacities ranging from 16GB to 128GB, and is available in two color combinations – black/blue and white/green to express your personal style.
Quick-Slide Capless Design
The USB connector is concealed in the compact body, fully protected without the need for a drive cap. A simple thumb swipe forward makes it ready to use, and the reverse motion stows the connector for storage or travel.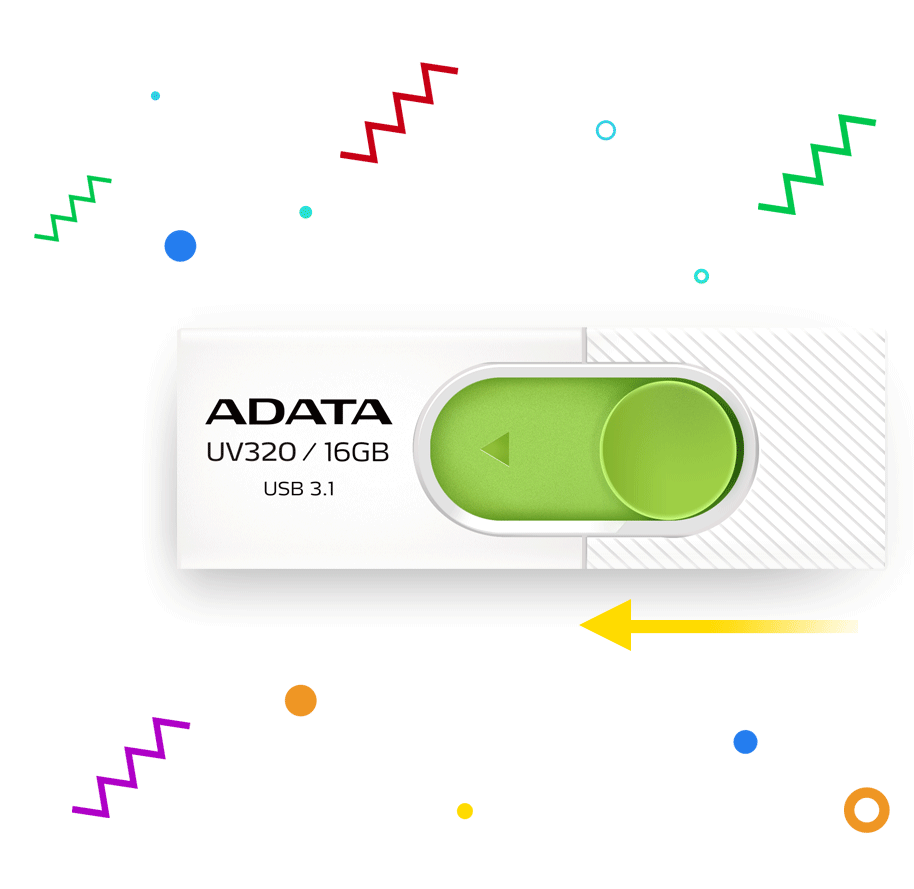 High Speed USB 3.1 for Efficient Data Transfer
Thanks to USB 3.1, the UV320 delivers data at up to 5Gbps for convenience and efficiency from one super-compact device via simple plug n play. It's also backward compatible with USB 2.0.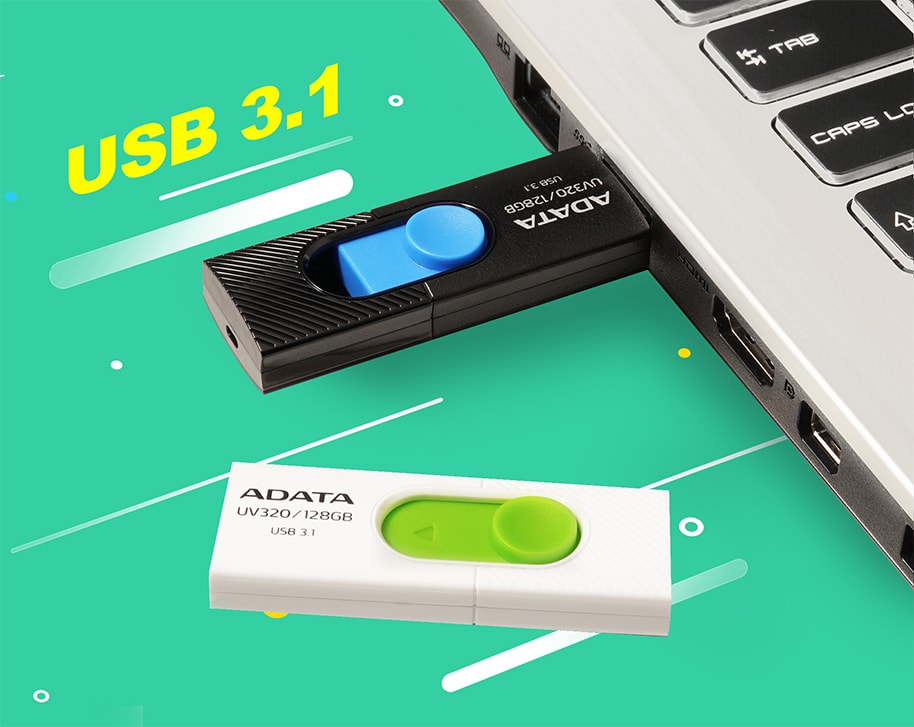 Big Capacity, Convenient Storage
The UV320 is available in 16GB to 128GB, allowing you to store thousands of documents, photos, songs, and movies - convenient for daily life and work.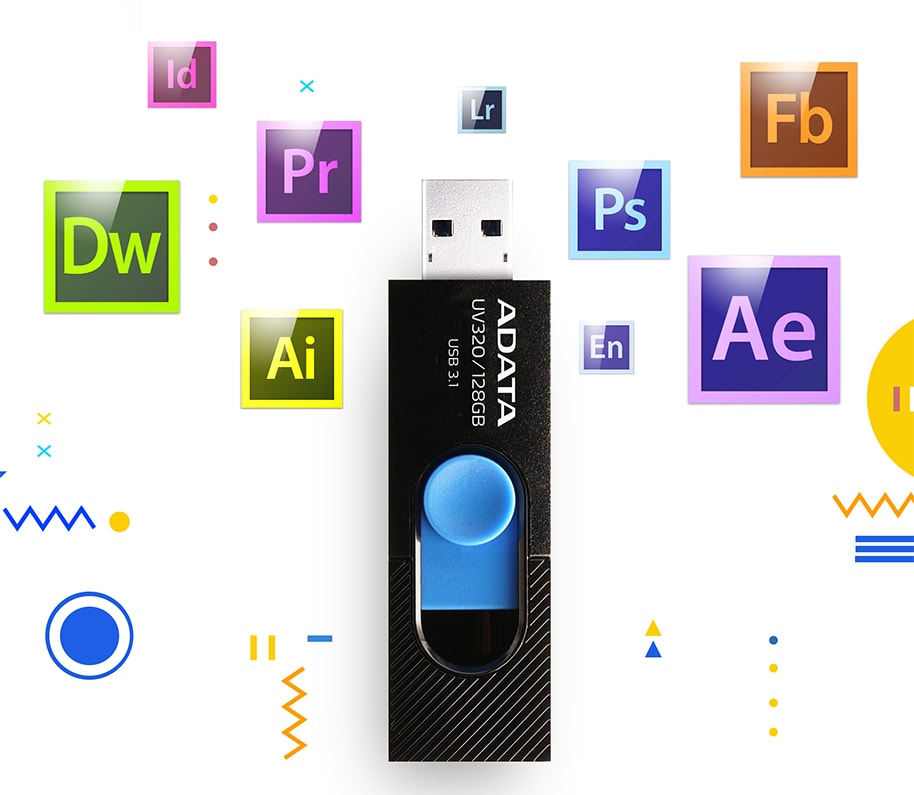 An Easy-Go Design with Strap Mount
For added safety and personalization, the UV320 includes a strap mount for attaching to your lanyard or keychain of choice.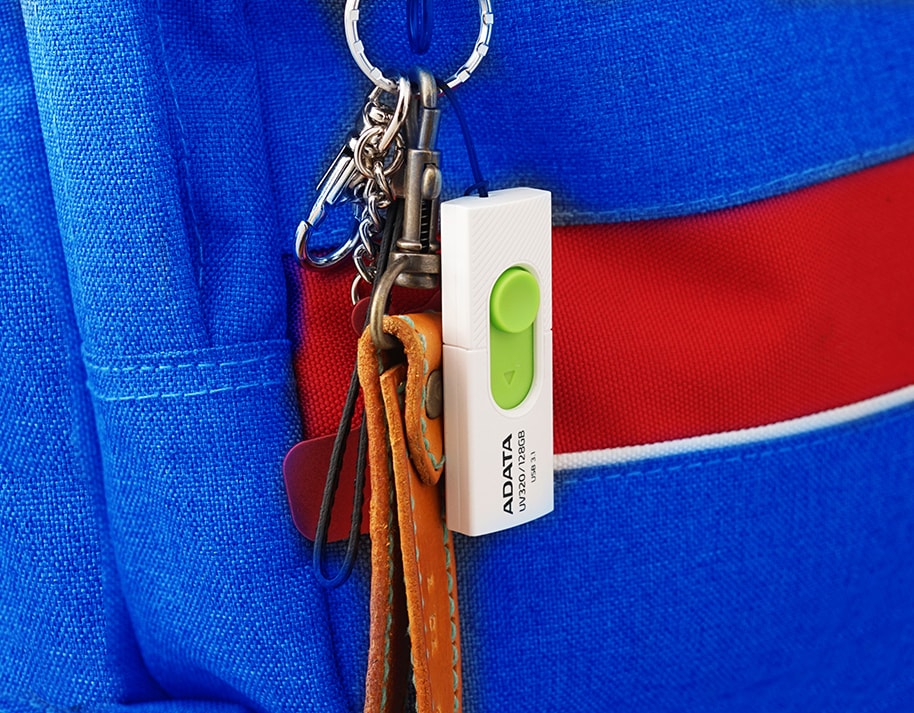 Near Universal Compatibility
Listing the devices you can use the UV320 would take forever. PCs, tablets, smart TVs, in-car systems, game consoles, home entertainment systems, and many more.