Trion 100 - SATA 3 2.5" SSD
Reveal your system's potential with Trion 100 Series Solid State Drives
The new OCZ Trion 100 SSD series takes the price of performance in a new direction, down. Delivering a significantly faster and more responsive computing experience, these value-oriented Toshiba TLC-based storage solutions provide superior performance and reliability that will optimize any mobile or desktop system.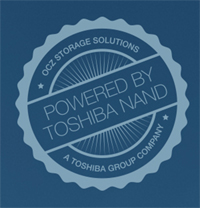 The most awarded SSD brand of all time brings you the all-new OCZ Trion 100 Series. Designed to optimize your notebook or PC easily and affordably, the trailblazing Trion 100 Series SSDs leverage premium Toshiba TLC NAND flash to go the distance and deliver a superior balance of performance, reliability, and value that will transform any mobile or desktop system.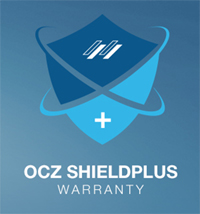 An industry-leading approach to service that eliminates all the hassle surrounding support and warranty claims consumers may have to deal with. NO shipping costs and NO hassle. (Currently available only for USA, Canada, European Union and Taiwan)
Performance Made Affordable
Upgrading to an SSD can feel like you've purchased an entirely new system—not only because of the enhanced speed, but also the initial investment normally associated with the technology. Trion 100 SSDs balance price and performance so you have enough funds leftover for other upgrades.
World-class Quality and Reliability
With 100% Toshiba technology built into every drive, each Trion 100 SSD is engineered for superior quality and reliability, keeping your data secure.
Better Battery Life
The more power-efficient Trion 100 Series is optimized for lower energy consumption which translates into longer battery life to keep you up and running longer.
Serious Speed. Zero Tricks.
Trion 100 offers plenty of real world performance for all your gaming and productivity applications. No fancy behind-the-scenes tricks, just pure storage performance.
Trion 100 SSD Features

Next Gen TLC Technology
Built with premium Toshiba TLC NAND flash

Performance Made Affordable
Superior balance of price and performance

Toshiba Controller & Firmware
Leverages Toshiba SSD controller technology
Better Battery Life
Optimized for lower energy consumption for longer battery life with built-in power management modes