The Corsair Flash Survivor Stealth is a military-style flash drive, which, like its appearance, delivers rugged protection for your important data. Its anodized, aircraft-grade aluminum housing is waterproof to 200 meters, vibration-resistant, and shock-resistant, ensuring your data remain safe and sound even during the mishaps of life. The USB 3.0 interface enables fast access to your data, and is also backward compatible with USB 2.0. Plus, the compact cylinder design can easily slide in your bag, pocket, thus you can always have your drive with you.
Available in capacity options of 16GB, 32GB, 64GB, 128GB and 256GB to suit your needs.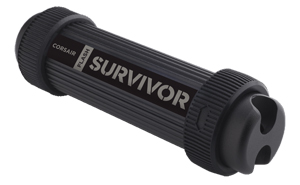 Rugged Design
The Corsair Flash Survivor Stealth is encased in extremely strong CNC-milled, anodized aircraft-grade aluminum housing, and utilizes a EPDM waterproof seal for being water proof to 200m. A molded shock damping collar helps protect against vibration or impact damage.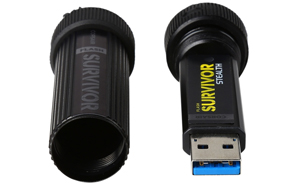 USB 3.0 speed
If you move a lot of data, you've noticed that as convenient as USB flash drives are, they never seem to be as fast as you'd like. USB 3.0 changes the game. Flash Survivor Stealth USB 3.0 offers read speeds up to four times faster than traditional USB 2.0 drives. It's fast enough to view most videos directly from your Flash Survivor Stealth, without having to take the usual extra step of copying it to a hard drive first.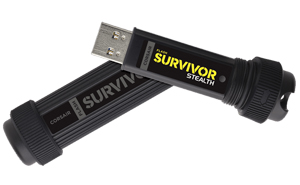 High-performance USB 2.0 support
Not only is Flash Survivor Stealth USB 3.0 backward compatible with USB 2.0 — it offers great performance, too. No matter how up-to-date your PC is, you'll be able to quickly take care of moving your files and be off on your next adventure.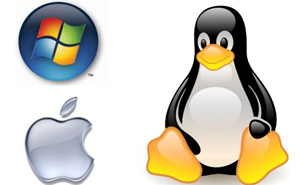 Universal compatibility
It works with Microsoft Windows, Mac OS X, and even Linux without drivers, and there's no software to install. Just plug it in, and go. If your computer has a USB 2.0 or 3.0 connector, you can use Flash Survivor Stealth USB 3.0.