CORSAIR Vengeance RGB Pro Series Desktop Memory
The CORSAIR Vengeance RGB Pro Series is designed for gamers and DIY enthusiasts seeking both powerful performance and gorgeous RGB effect. The amazing CORSAIR iCUE software enables you to take good control of RGB lighting, and even sync uniformed lighting across all your iCUE compatible products. Equipped with a custom performance PCB, highly-screened memory ICs, and innovative aluminum heat spreader, Vengeance RGB Pro Series runs extremely fast on various motherboards and keeps high temperature at bay for superior overclocking headroom. Overclocking is safe and totally hassle-free, thanks to support for XMP 2.0. You can install it easily with no wires required.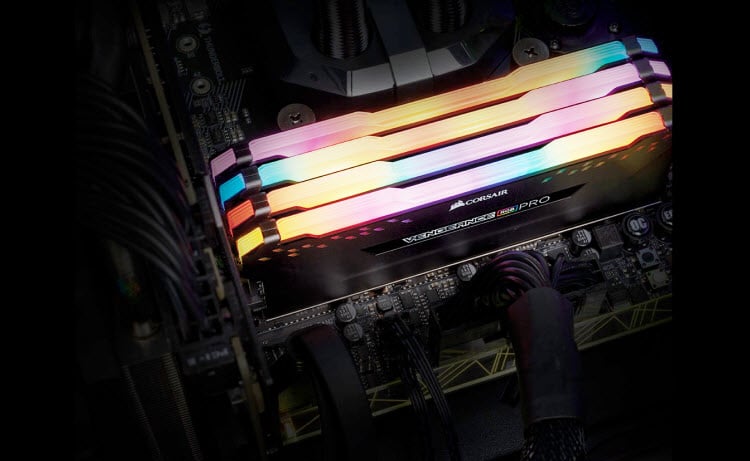 Visualize, Synchronize, Memorize
CORSAIR Vengeance RGB Pro Series DDR4 overclocked memory lights up your PC with mesmerizing, dynamic individually addressable RGB lighting, while delivering the best DDR4 performance.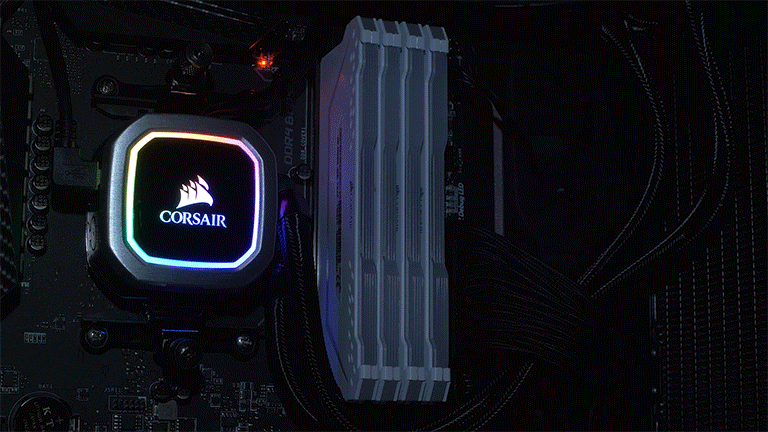 Intelligent Control, Unlimited Possibilities
Control and customize each individual LED for nearly unlimited RGB lighting effects.
Customizable RGB Lighting with iCUE
Powerful CORSAIR iCUE software brings your system to life with dynamic RGB lighting control, synchronized across all your iCUE compatible products, including memory, fans, RGB LED light strips, keyboards, mice and more.
Customize dozens of preset lighting profiles, or assign colors to individual LEDs on multiple lighting layers to create something all your own. The only limit is your imagination.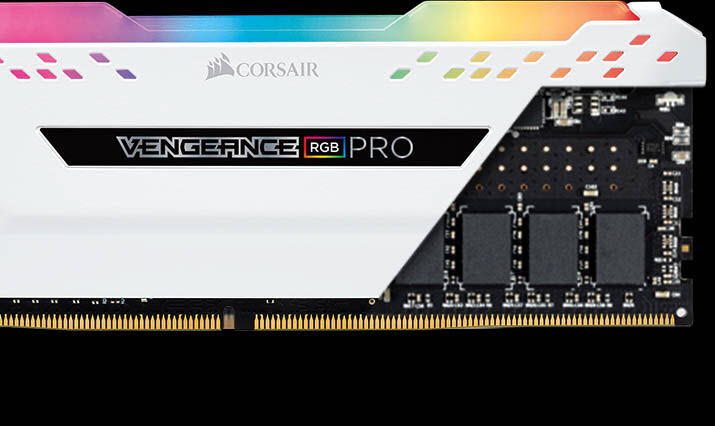 Style Meets Speed
Vengeance RGB Pro Series performance PCB is custom designed and extensively tested to provide absolutely zero compromise between style and speed. Optimized for high-frequency performance on the latest Intel and AMD DDR4 motherboards, each module is built using carefully screened ICs for extended overclocking potential.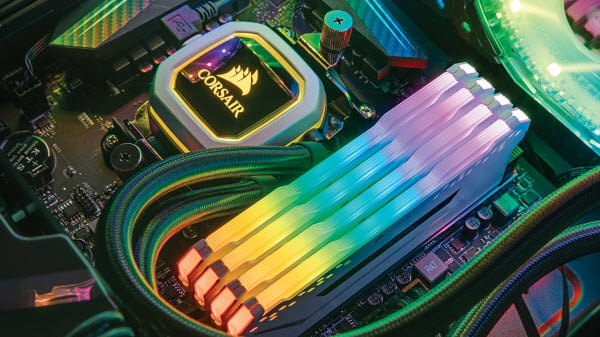 Dynamic Multi-Zone RGB Lighting
10 ultra-bright RGB LEDs per module light up your system. Let your imagination run wild and create your own unique patterns and effects with complete control over each individual LED.