Boost Your Game. Light Your World.
Experience less lag and more action with FireCuda Gaming SSD, a compact USB-C SSD that accelerates and enhances the gaming experience with fierce USB 3.2 Gen 2x2 technology and customizable RGB LEDs.
Form and Function—Fused at Last
Take It Anywhere
This SSD's portable industrial design complements premium rigs while its sturdy, reliable aluminum build offers cooling and heat dissipation.
Future Proof With USB-C
Easily connect to devices using the included reversible USB-C cable (no right or wrong way to plug in) or the Type-C to Type-A cable.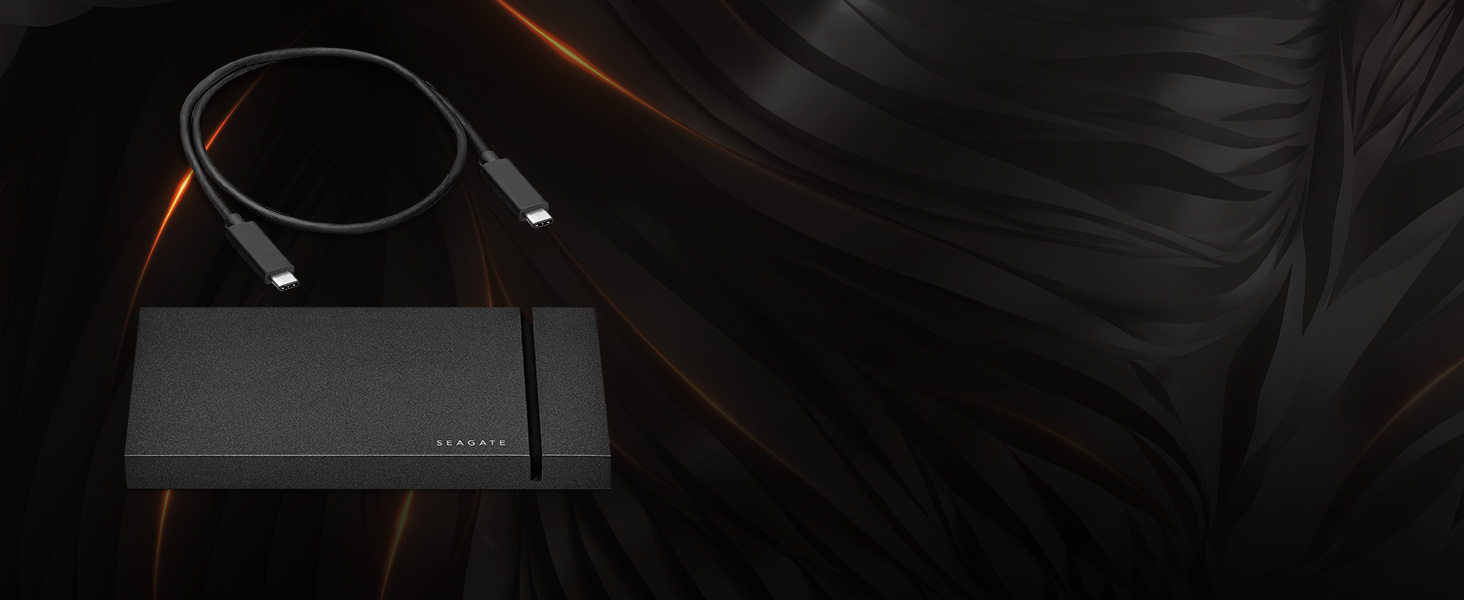 What's Included
FireCuda Gaming SSD, USB-C cable, USB-C to USB-A cable, manual