TEAM C171 USB 2.0 Thumb Drive
Style meets function.
A perfect storage solution for anyone on the go. The C171 is lightweight and compact, with a capless design that eliminates the hassle of losing the cap. It's also waterproof, dustproof and shockproof, ensuring you data is safe and sound in the rigors of everyday use. Its lanyard hole easily attaches to your key ring, so your personal files are never out of reach.
Available in Black and White to match your preference.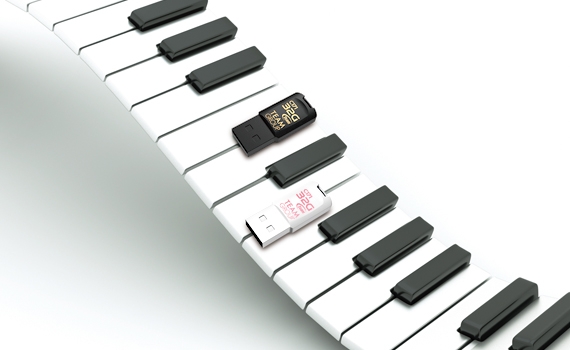 Minimal Design with Fashion Elements
Exquisitely built with originality, the black and white piano keys-like C171 USB drive's design concept is fused with color aesthetic and fashion trend. The black and white, minimalist C171 has a compact streamlined unibody. The color choice includes crystal carbon black with golden letters, creating a remarkable aristocratic atmosphere; ivory white matches up with rose gold to express the fashion aesthetic luxury and leads a new trend.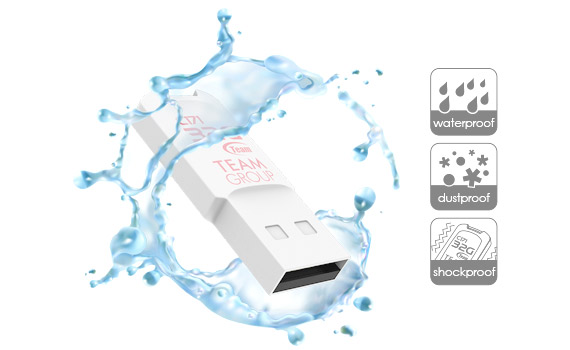 Three Excellent Protective Functions
C171's unibody design and COB assembly process offer all-around data protection including waterproof, dustproof, shockproof, etc. to ensure data security and reliability. Through plug and play design, it is able to immediately expand the storage capacity of desktop and laptop.
Mini Size and Easy to Carry
With C171's sleek one-piece capless design, and its lightweight and compact size, it is easy to carry around and storage. It is not only a space saver on a car, but also supports various types of car audio systems with built-in USB ports, allowing you to easily enjoy a wonderful musical feast even while you are on the move.
Thoughtful Strap Hole Design
The thoughtful strap hole design at the end makes it easy to carry around. It not only offers convenience for users to store their multimedia files, or access briefing materials, but it can also bring you more personal style and turning into a mini fashion accessory to build up your own black and white sleek style.