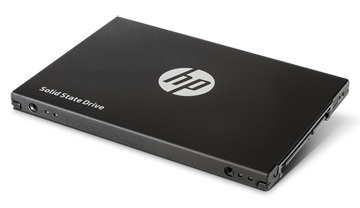 HP SSD S700 2.5"
A Great SSD Solution to Revitalize Your Old PC or Laptop
Available in 120 GB, 250 GB, and 500 GB.

High Performance

Durability
Silent
Power Saving
Better Performance, Instant Load
By using 3D NAND Flash and three-dimensional stacking method, HP S700 series can provide higher storage density and capacity and is more reliable and durable compared with traditional 2D NAND Flash. HP S700 series provides better performance. Whether for system boot, software installation or read and write operations, HP S700 series will help to save you time and improve your work efficiency.
* The speed tests are conducted in HP LABS. Actual end user results may vary due to different system or hardware environments.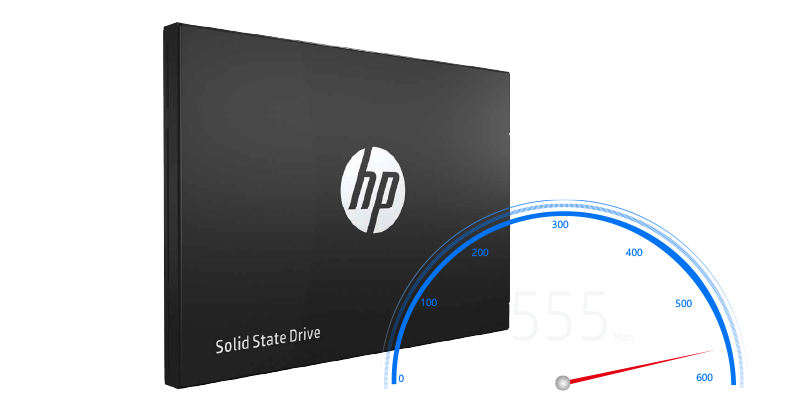 More Endurable Storage
The advanced wear overall balancing algorithm of HP S700 series increases the TBW (Total Bytes Written) and improves the durability of SSD, which fully meets the users' requirement for design, video editing, games programming, office and various storage applications.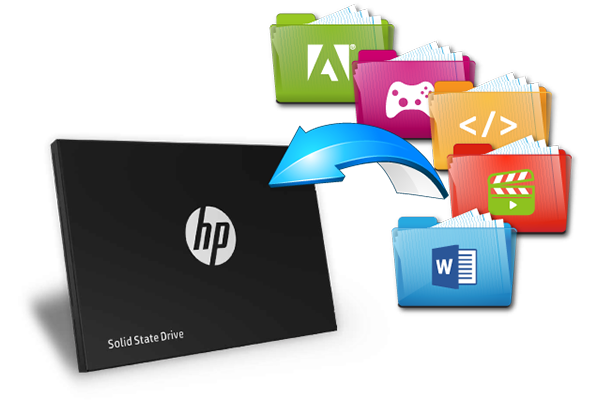 Guaranteed Data Security
HP S700 series strictly follows HP internal firmware writing process. Professional level secure key can effectively prevent Trojan virus, and prevent hackers from invasion.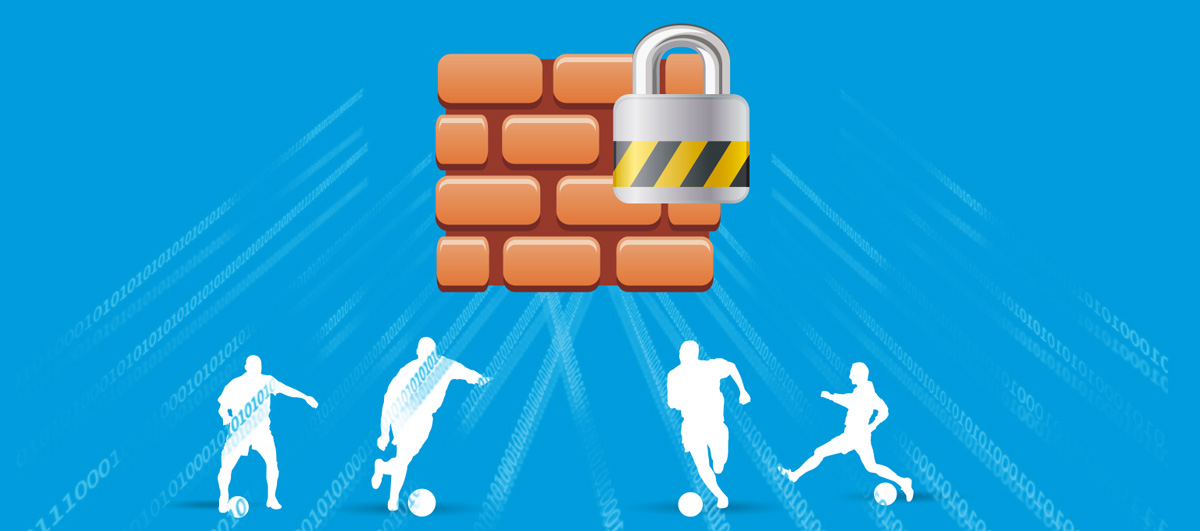 More Reliable Storage
HP S700 series supports LDPC (Low Density Parity Check Code) error correction mechanism. It can do high speed parallel decoding and real-time error correction, which ensures the security and integrity of data transmission. Meanwhile, LDPC can effectively extend product lifetime and improve product durability.
Energy Saving and Noiseless
HP S700 series supports DEVSLEEP power supply mode. DEVSLEEP allows the drive to "wake" faster from idle state. The power consumption is less than 5mW under DEVSLEEP mode, which significantly saves system power consumption in standby status and thus achieves both speed and endurance. HP S700 series can help your laptop battery last longer on a single charge. No moving parts within the SSD means your computer can operate at a lower temperature and achieve virtually noiseless operation.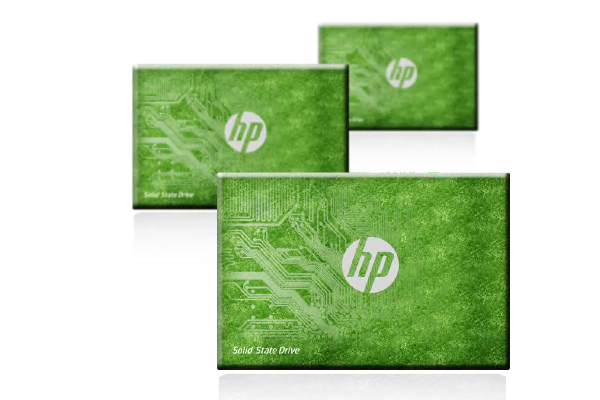 Stringent Tests for Quality Assurance
HP adheres to strict storage drive testing standards. All HP S700 series products have undergone performance test, compatibility test, reliability test, power-off protection test, application test and other rigorous tests before they can leave the factory floor. HP S700 series SSD also has passed HP computer DST self test, which improves product performance and ensures product stability in real world use.