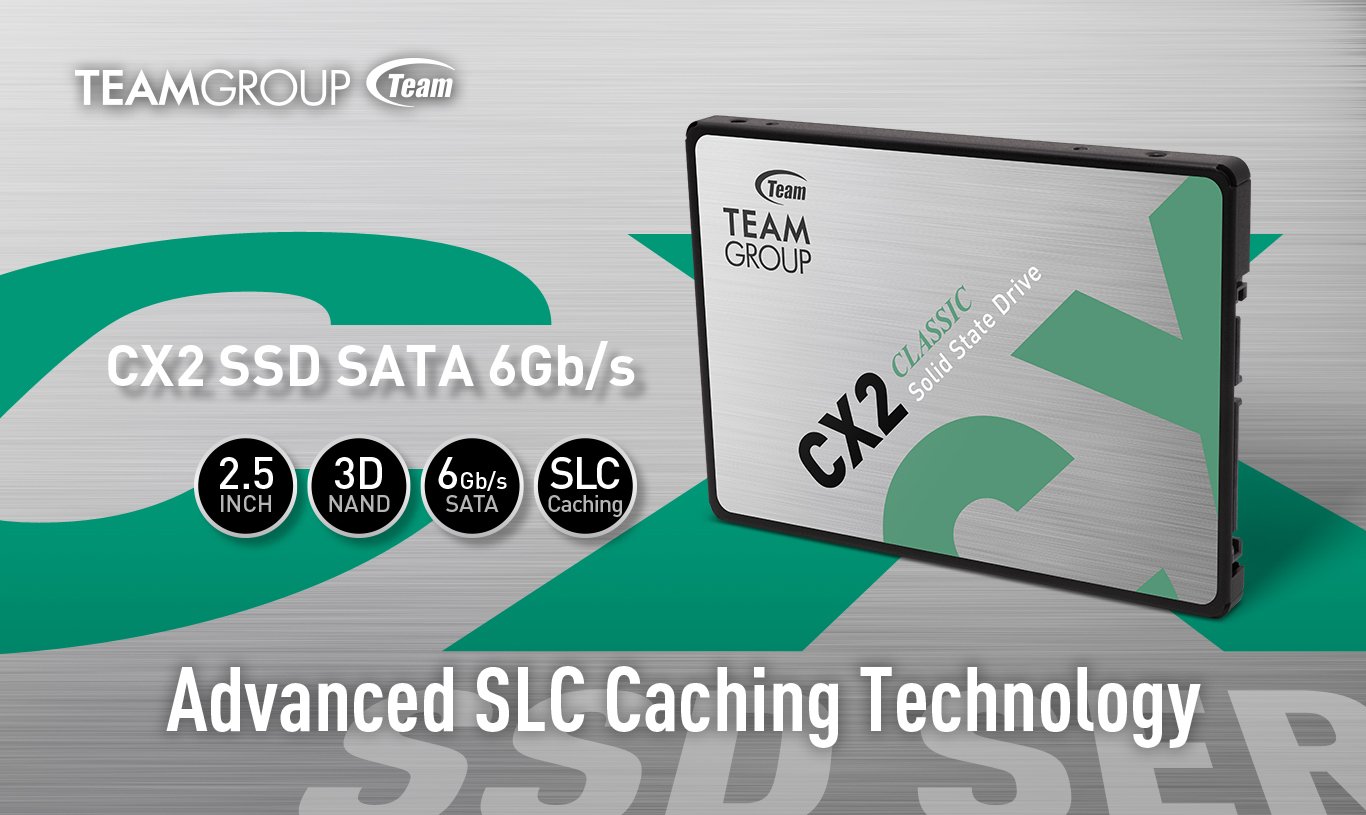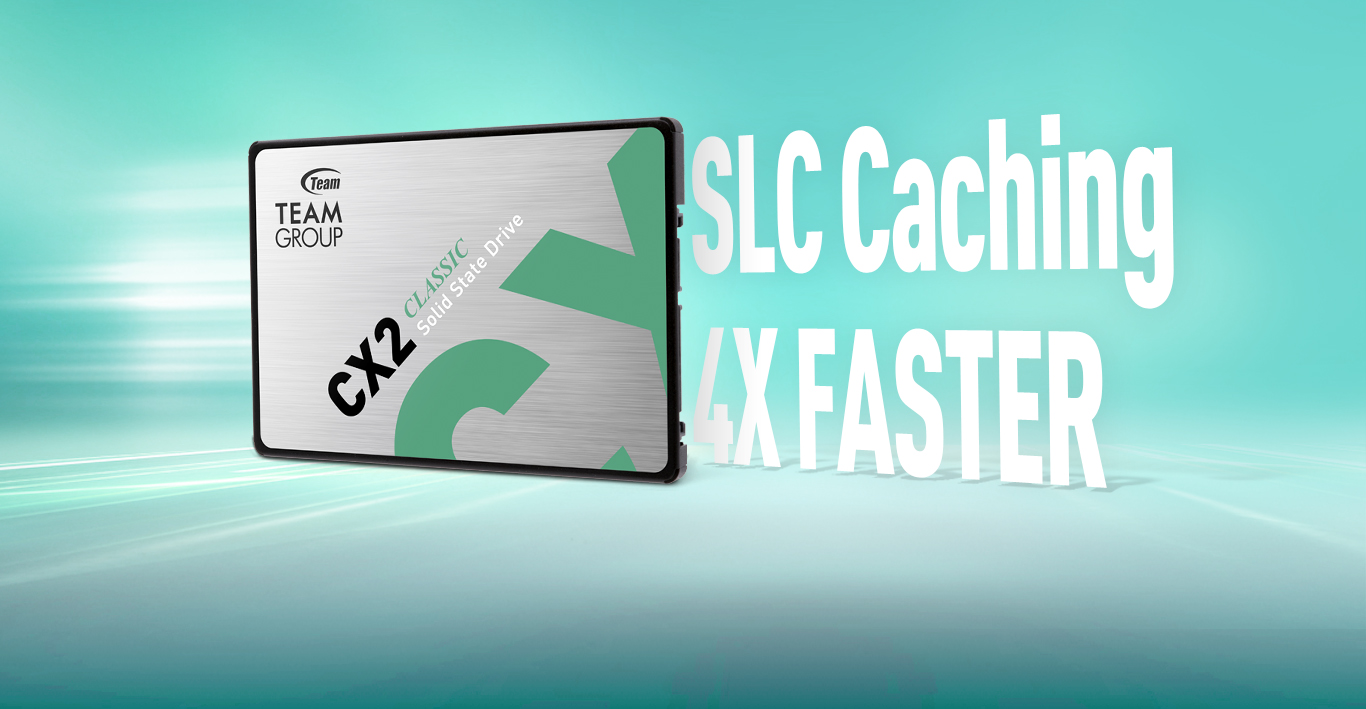 Advanced SLC Caching technology. 4 times faster
The advanced SLC Caching algorithm technology makes its read/write speed easily 4 times[1] faster than traditional hard drives.
A must-have upgrade to keep up with the times
Different from traditional mechanical hard drive, the CX2 with innovative and bold design uses FLASH technology with low power consumption and high-speed transfer features. It is the best choice for replacing traditional hard drives.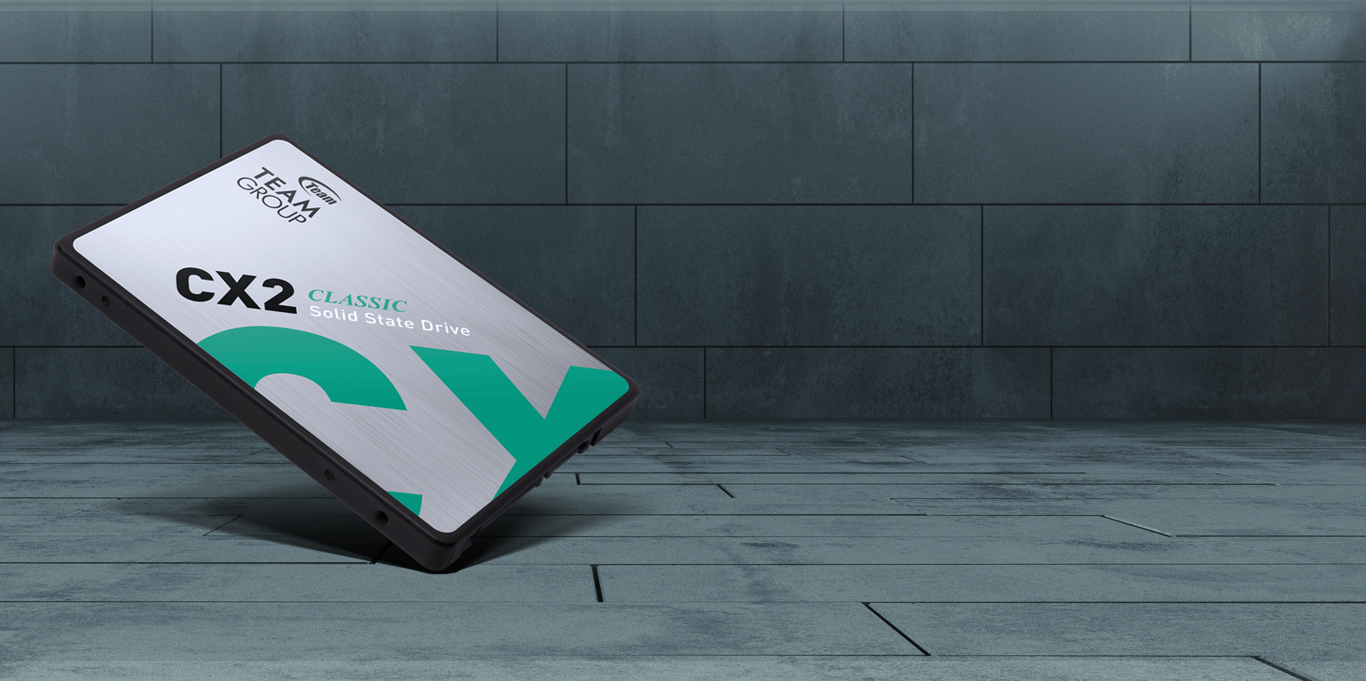 Shock and drop resistant for safe use.
Quiet and lightweight
CX2 Solid state drives are shock and drop resistant (1500G/0.5ms) and do not make annoying mechanical noises. It can also effectively avoid computer crash due to kicking.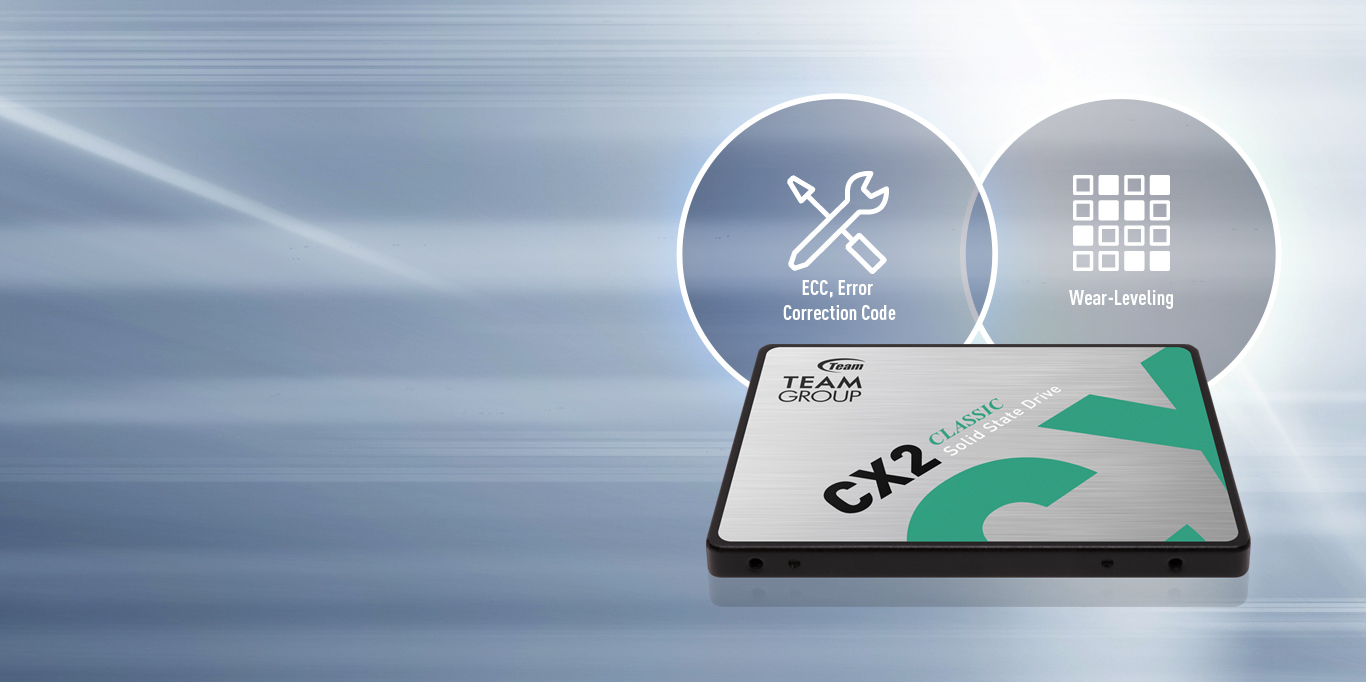 Wear-Leveling prolongs the service life greatly
The powerful Wear-Leveling technology and ECC (Error Correction Code) function enhance the reliability of data transfer and prolong the service life of the SSD.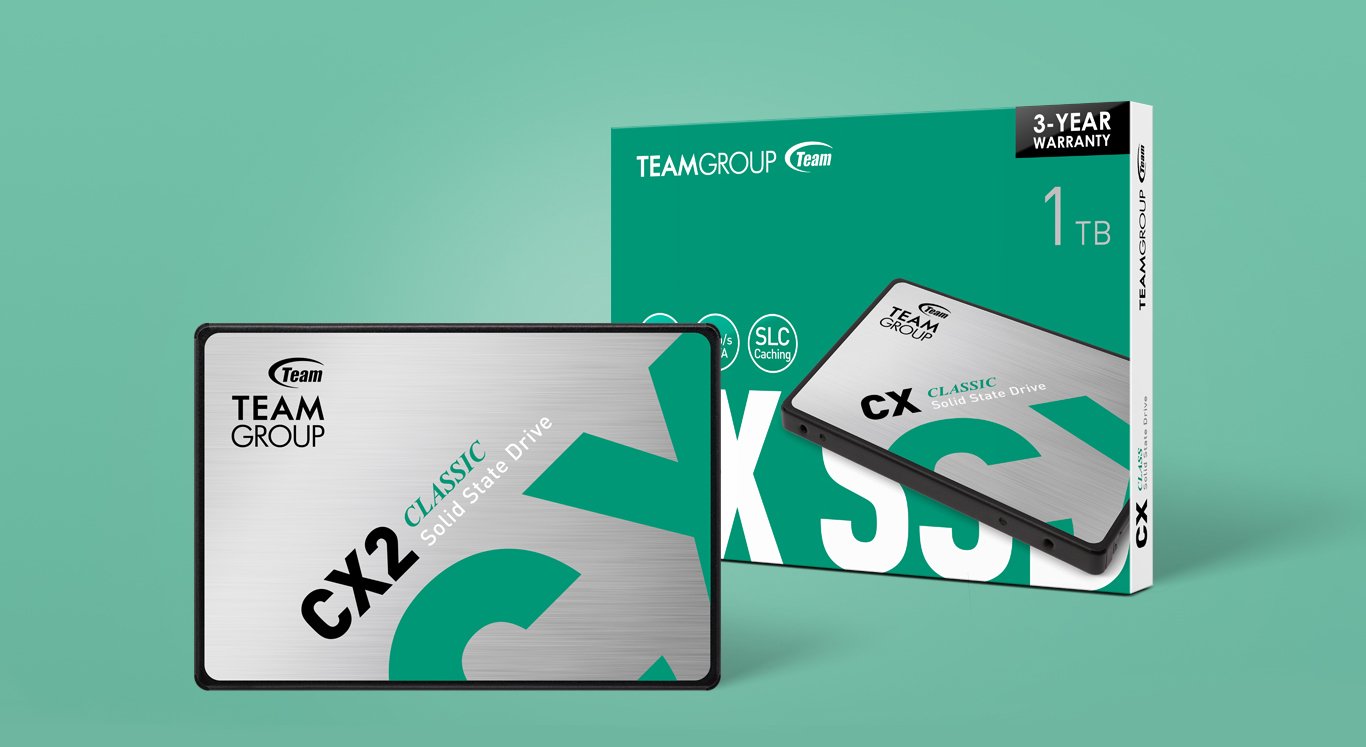 Specification
Interface
SATA Rev. 3.0 (6Gb/s) — with backwards compatibility to SATA Rev. 2.0
Capacity
256GB / 512GB / 1TB / 2TB[2]
Voltage
DC +5V
Operation Temperature
0°C ~ 70°C
Storage Temperature
-40°C ~ 85°C
Terabyte Written
256GB / >200TB
512GB / >400TB
1TB / >800TB
2TB / >1600TB[3]
Performance
Crystal Disk Mark:
256GB Read/Write: up to 520/430 MB/s
512GB Read/Write: up to 530/470 MB/s
1TB Read/Write: up to 540/490 MB/s
2TB Read/Write: up to 540/490 MB/s[4]
Dimensions
100(L) x 69.9(W) x 7(H) mm
Humidity
0°C ~ 55°C / 5% ~ 95% RH, non-condensing
Vibration
20G (non-operating)
Shock
1,500G
MTBF
1,000,000 hours
Operating System

Windows 11/ 10 / 8.1 / 8 / 7
MAC OS 10.4 or later
Linux 2.6.33 or later

Warranty
3-year limited warranty
[1] The speed was tested by TEAMGROUP and for the reference only.
[2] 1GB= 1.000,000.000 Bytes. In OS system, it would be displayed as 1,000,000,000 Bytes/1024/1024/1024= 0.93GB
[3] Definition and conditions of TBW (Terabytes Written) are based on JEDEC standard
[4] Transmission speed will vary according to different hardware/software conditions, therefore the data can only use for basic reference.
* We reserve the right to modify product specifications without prior notice. Different devices may have a different best format for usage. It is recommended to format the device before use to ensure the correctness and the integrity of the SSD.