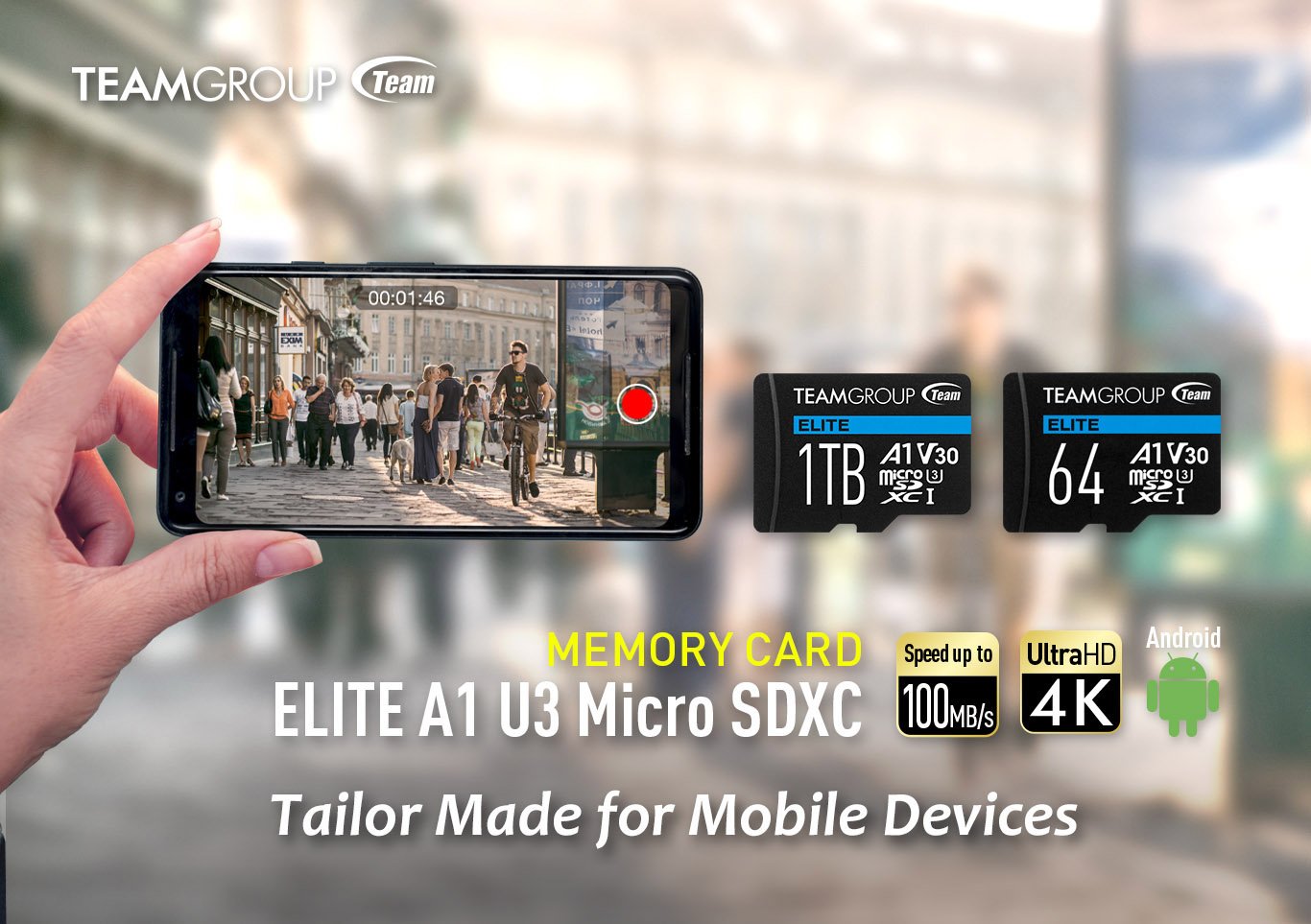 Memory card specially made for mobile devices and 4K Ultra-HD high quality video recording
ELITE A1 memory card is specially made for ANDROID devices and 4K. The UHS Speed Class 3 (U3) and UHS Video Speed Class 30 (V30) allow you to record video in 4K UHD high quality and possess equipment with high speed application performance. You can always feel the smoothness when filming and playback without any lag with ELITE A1 Card.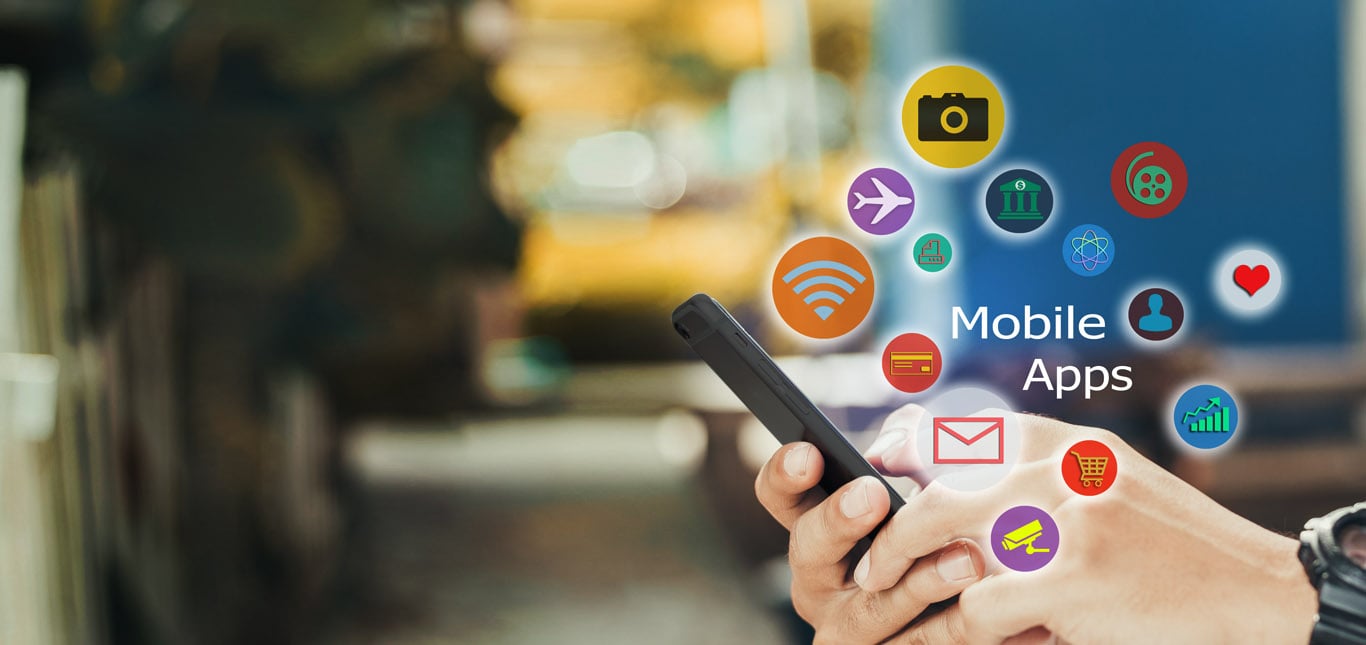 Running apps fast and smoothly with powerful performance
Mobile phone memory card's "Secure Digital 5.1" spec is ideal for ANDROID smartphones and pads. The performance can be improved according to A1 Card's read/write speed. It can execute apps quickly, process the related follow-up work and install more apps. The random read/write speed is up to 1500/500 IOPS(input/output operations per second).
All-around data protection, long-lasting and durable
The ELITE A1 Card is an A1 memory card made to endure rough conditions. It is extremely high and low temperature resistant, waterproof, dustproof and x-ray proof, offering your data an all-around protection.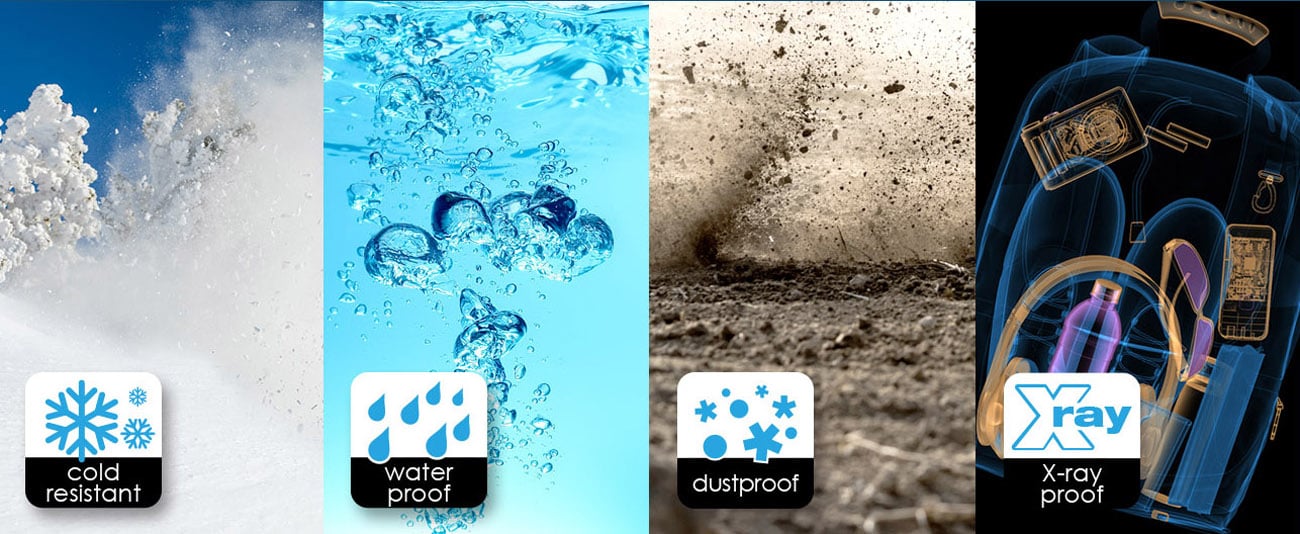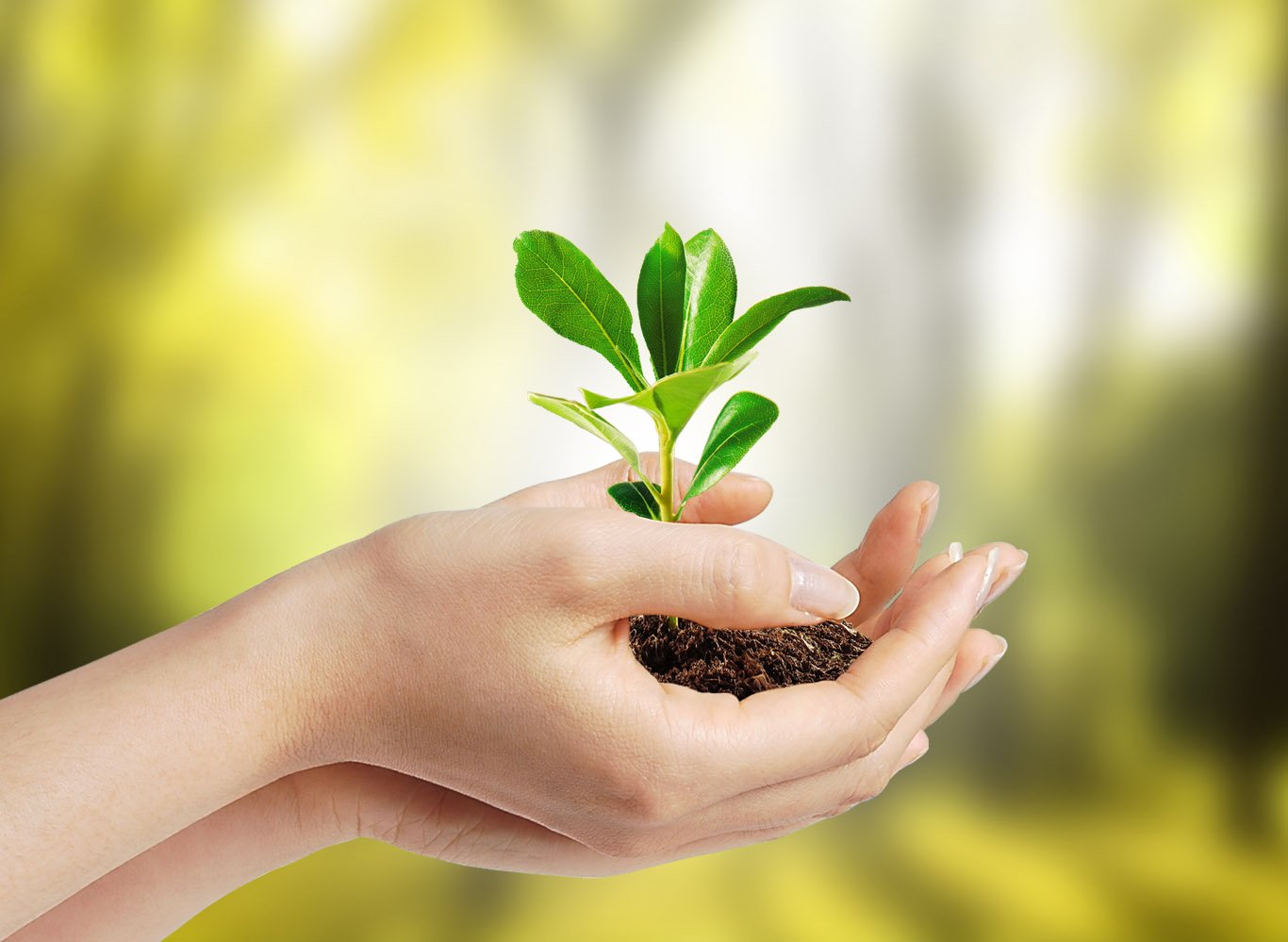 Preserving the planet with an eco-friendly product
ELITE A1 Card is adopting eco-friendly printing technology and eco-friendly inks to contribute to preserving our planet.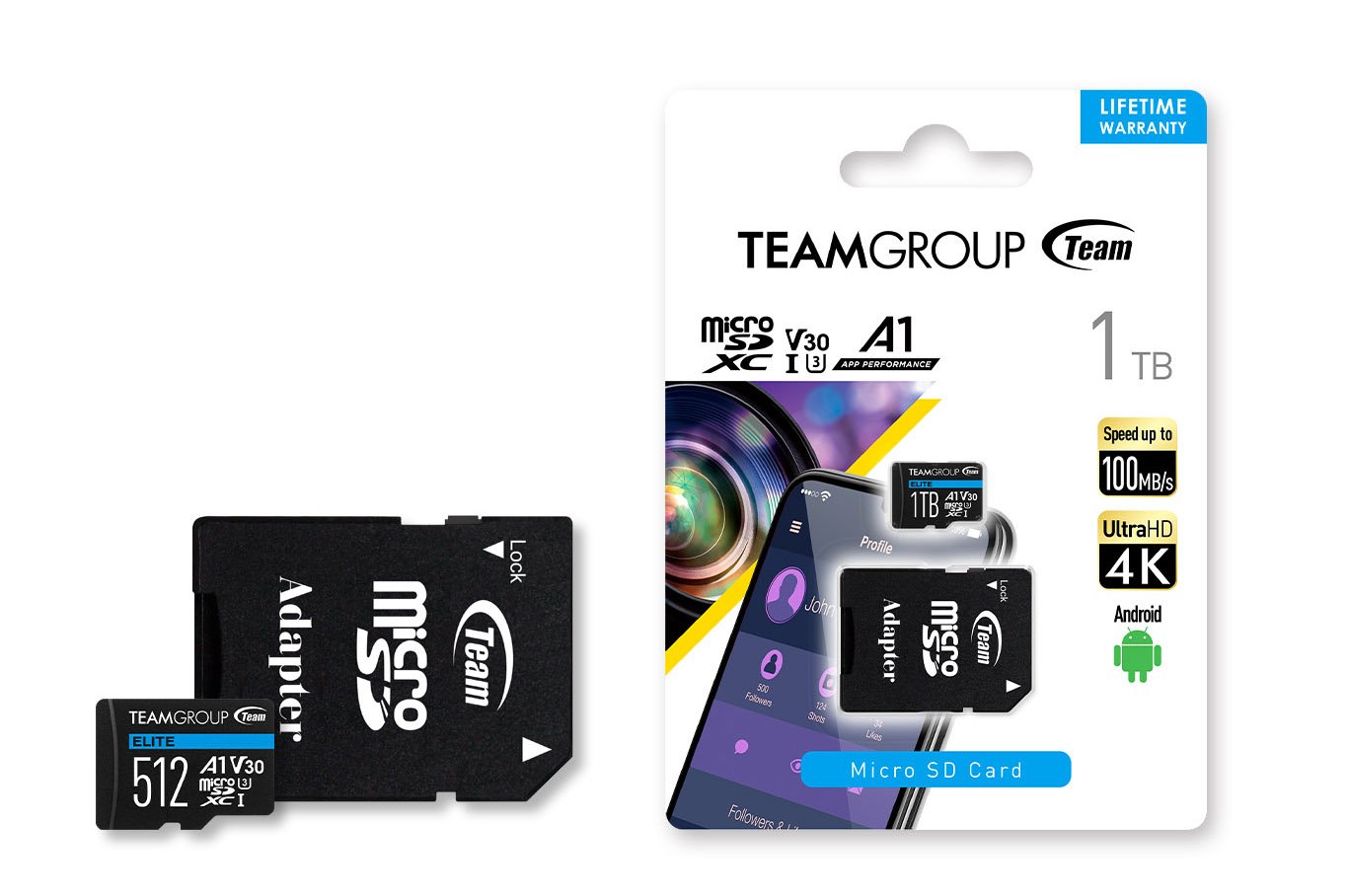 Specification
Capacity
64GB / 128GB / 256GB / 512GB / 1TB[1]
Voltage
2.7V ∼ 3.6V
Operation Temperature
-25℃ ∼ 85℃
Storage Temperature
-40℃ ∼ 85℃
Data Transfer Rate
R/W: upto100/50MB/s
R/W: up to 1500/500 IOPs[2]
Weight
1g
Dimensions
15.0(L) x 11.0(W) x 1.0(H) mm
Operating System
Micro SDXC


ex FAT format
Supports only products with the Micro SDXC logo or slots complying with Micro SDXC memory cards.
Supports only products with SDXC logo or slots complying with SDXC memory cards. (adaptor required)

Write protect
Micro SD (No)
Micro SD to SD Adapter (Yes)
Warranty
Lifetime warranty
[1] 1GB=1,000.000,000 Bytes. In OS system, it would be displayed as 1.000.000.000 Bytes/1024/1024/1024 = 0.93GB
[2] Transmission speed will vary according to different hardware/software conditions, therefore the data can only use for basic reference.
* The format for optimal usage might be different based on the devices. To ensure the proper work of the card, please do the formatting before applying to the device. We reserve the right to modify product specifications without prior notice.