Keep all your documents safe
USB Drive | C221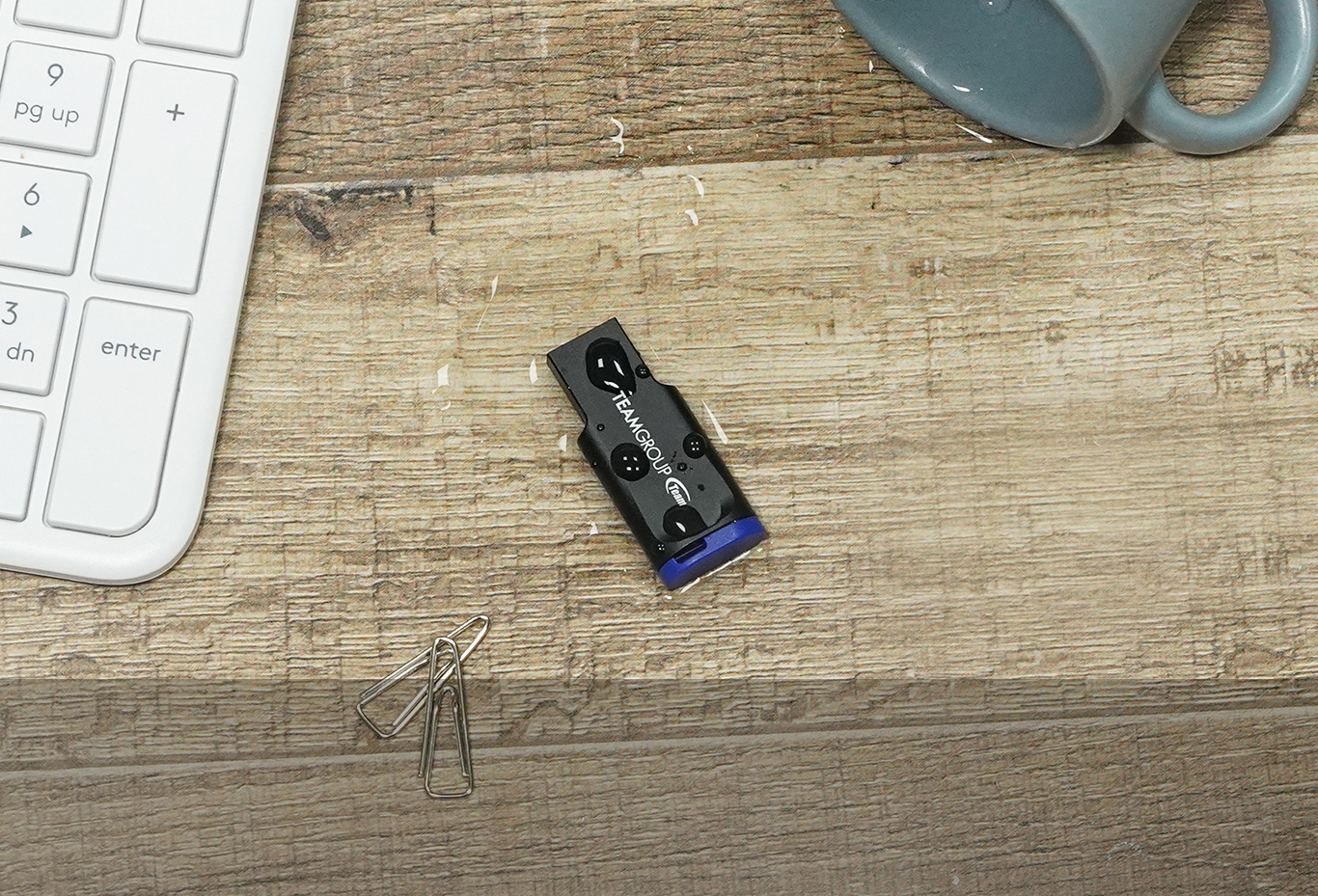 Total protection from water, dust, and shock
The C221 flash drive uses a COB (Chip on Board) packaging technology that protects your documents and reports from dust, water, and shock.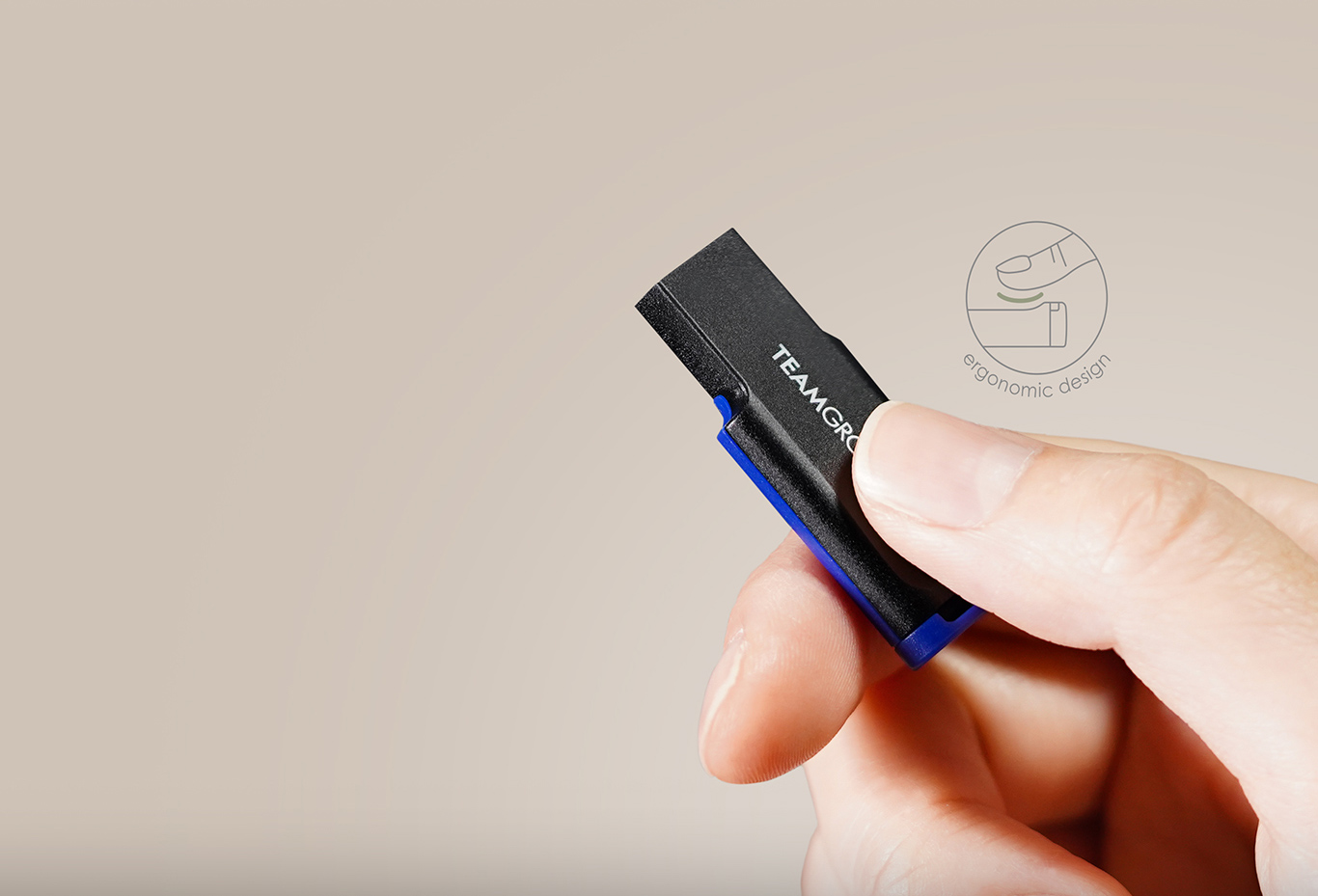 Ergonomic design for plug and pull
The C221 flash drive has an ergonomic arc that is designed to fit your thumbs perfectly, allowing users to plug and pull the flash drive even given limited spaces, such as on laptops, making it easy and convenient.
Main Feature
Simply plug and use
Total protection from water proodustdust,and shock
Ergonomic design for plug and pull
Lifetime warranty & free tech support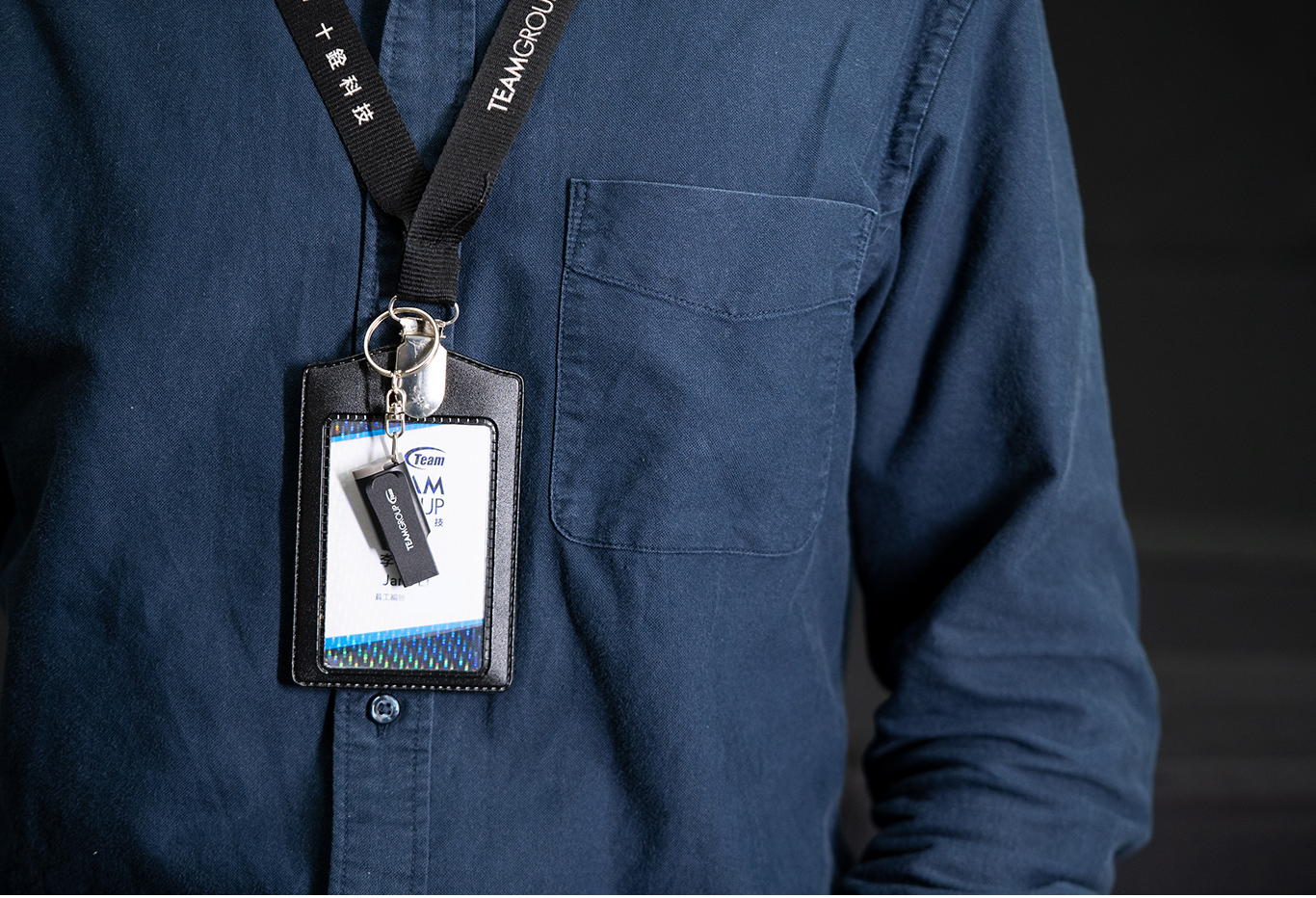 Simply plug and use
The C221 flash drive has a cap-free design for simple plug and use and a lanyard hole that makes it perfect on the go.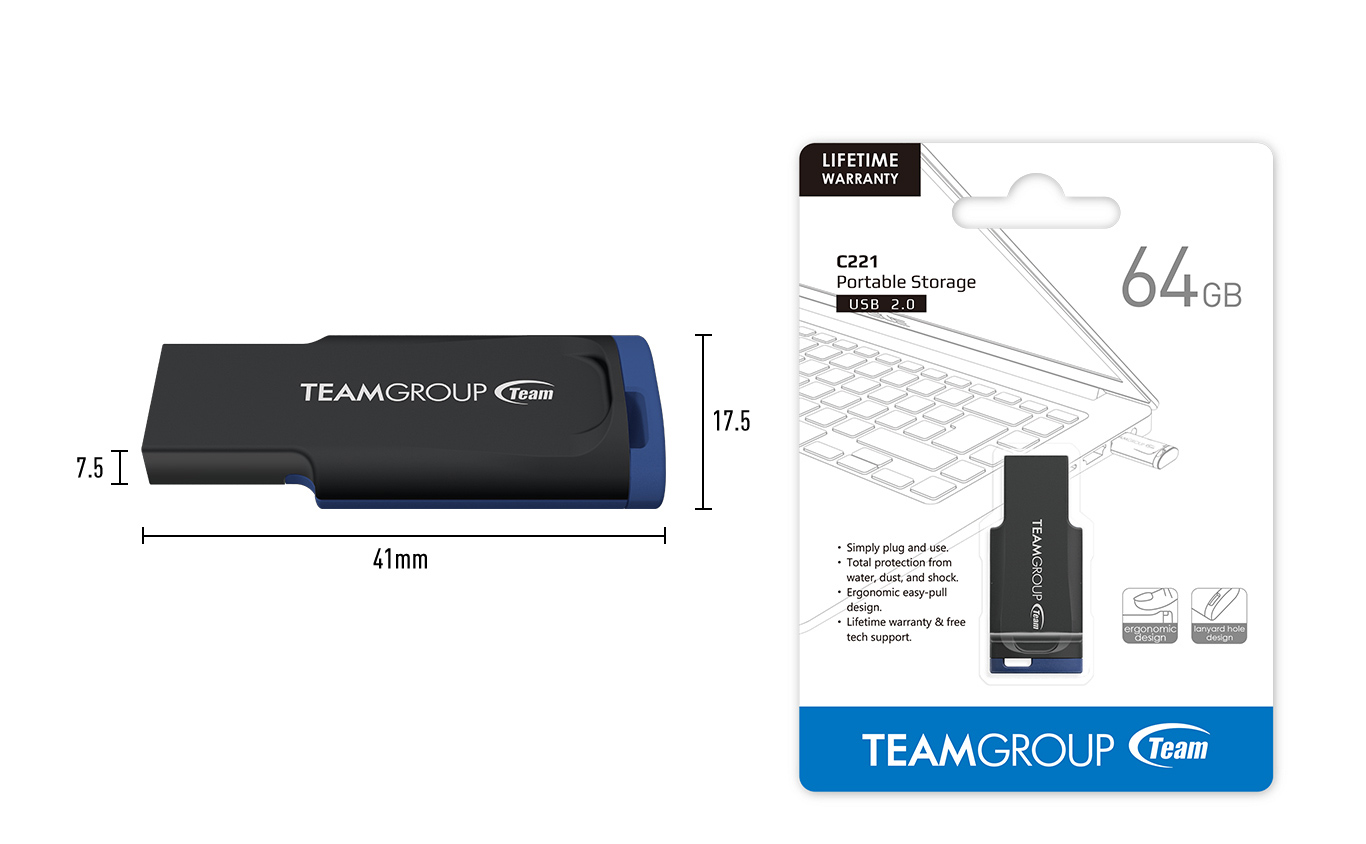 Interface
USB2.0
Capacity
8GB / 16GB[1]
32GB / 64GB[1]
Color
Cocoa
Blue
Voltage
DC+5V
Weight
3g
Dimensions
41(L)×17.5(W)×7.5(H) mm
Operating System
Windows 10, Windows 8, Windows 7, Mac OS, Linux 2.6.33 or later
Warranty
Lifetime Warranty
Color
Capacity
Team P/N
Cocoa
8GB
TC2218GN01
16GB
TC22116GN01
Blue
32GB
TC22132GL01
64GB
TC22164GL01
PRECAUTIONS
[1] Part of the capacity Of FLASH storage products will be used for formatting or other functions, and the displayed capacity in the operating system will be less than the actual storage capacity due to unit conversion. It is recommended to calculate the actual storage capacity based on this equation: total bytes/1024/1024/1024.
NOTES
We reserve the right to modify product specifications without prior notice.